My Creative Workbook
Christine de Beer - effortless floral craftsman
Using a pin to place tiny dew drop crystals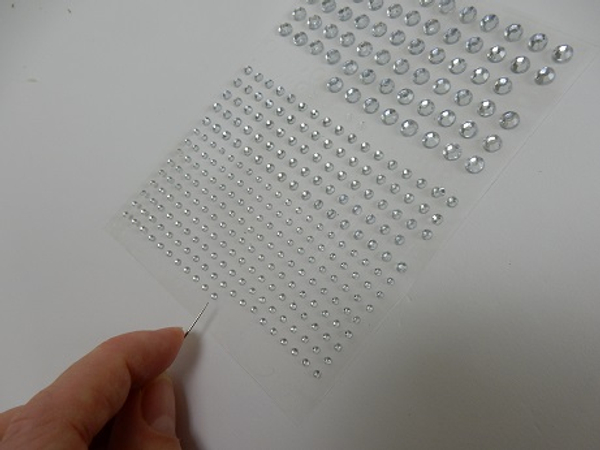 Pick the crystal up with a pin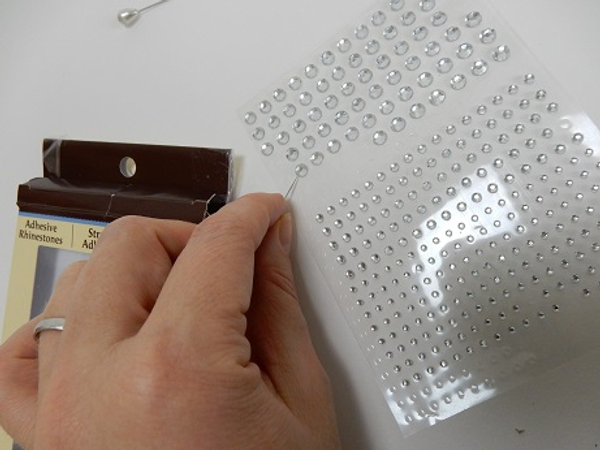 Simply press the pin under the crystal so that the glue part sticks to the pin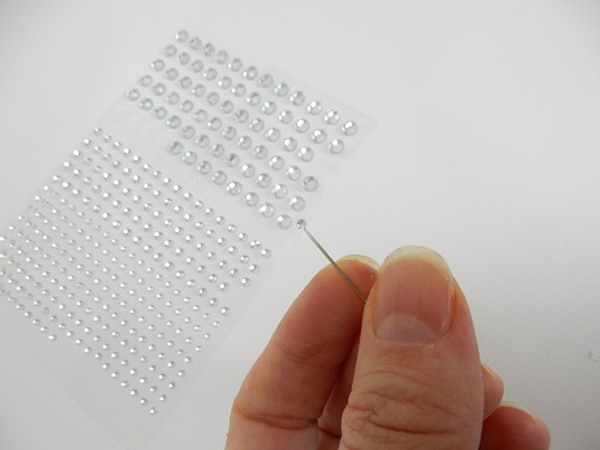 Making it easy to lift away from the packaging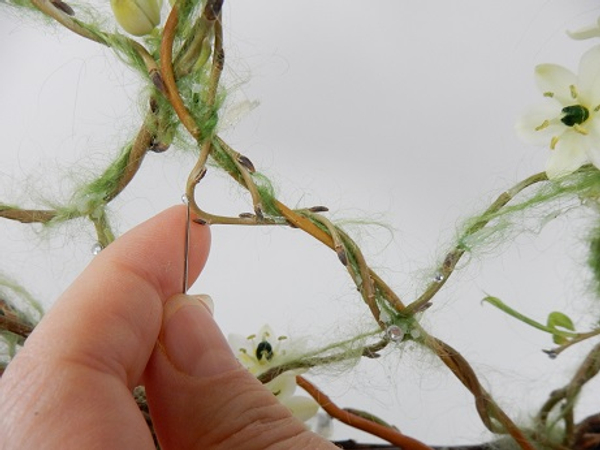 Carefully place it in the design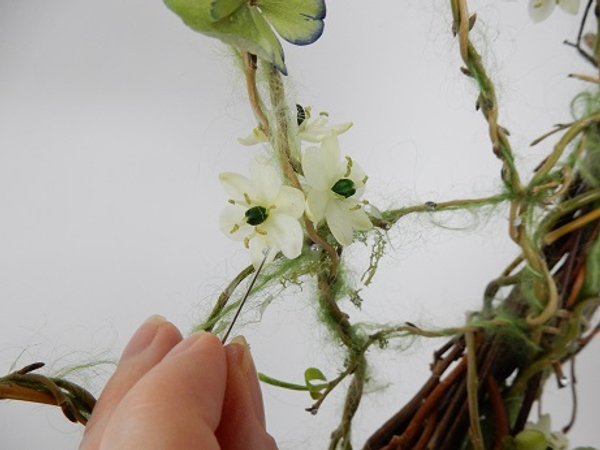 Without bruising even the most delicate petals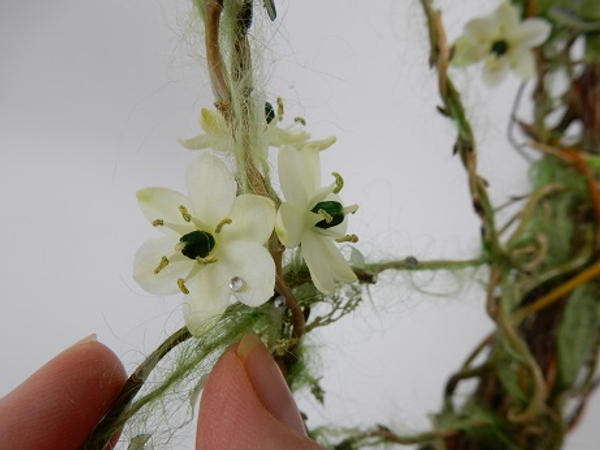 Adhering the tiny crystal exactly where you want it
Sign up for my weekly newsletter
Every week I add a new design with related tutorials. Be sure to subscribe to receive an email notification with design inspiration.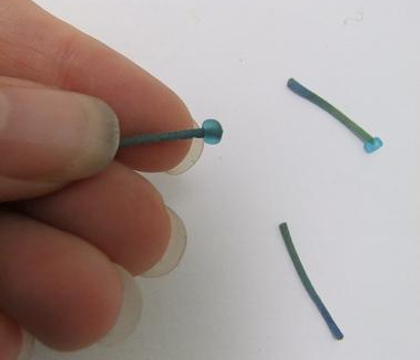 25 September 2013
Adding beads into a design
I wanted my beads to softly float above my snowball posy. If I glued the beads to some of the flowers it would just disappear in the mass of twigs and flowers.