My Creative Workbook
Christine de Beer - effortless floral craftsman
Create a design gap with two leaves to create shivering whiskers for your Spring design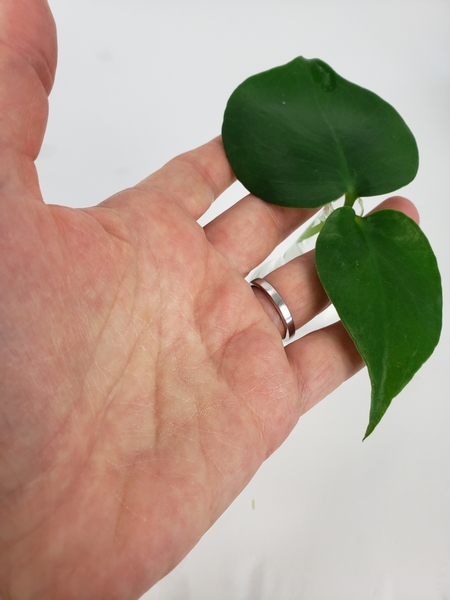 Place two leaves in a tiny bud vase. The trick here is to design in a vase with the tiniest possible opening, even a water tube will do.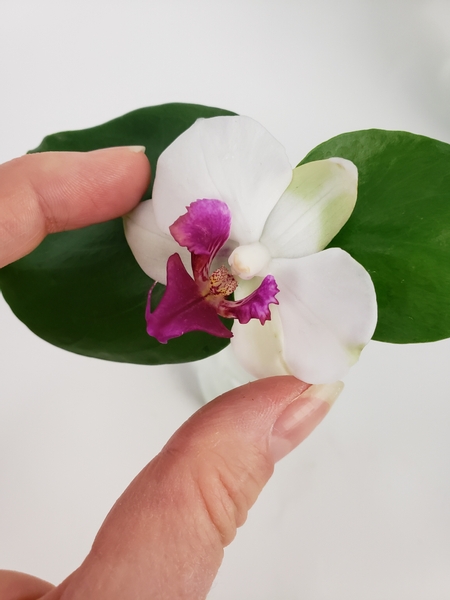 Add the orchid into the opening between the two leaves.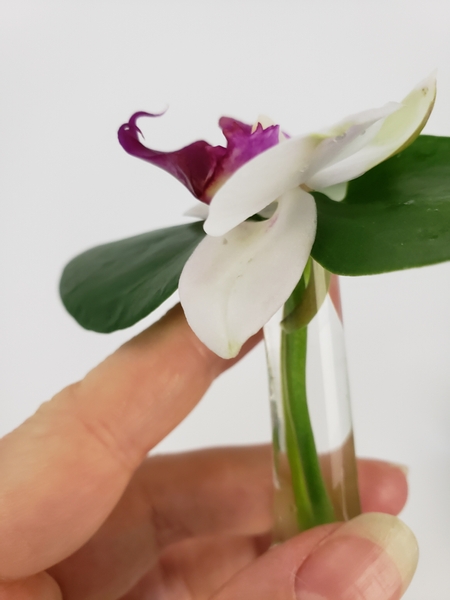 Because the opening is so small the stems on the foliage will lift the flower slightly above the vase neck. This is exactly what you want but make sure the stem end is hydrated below the waterline.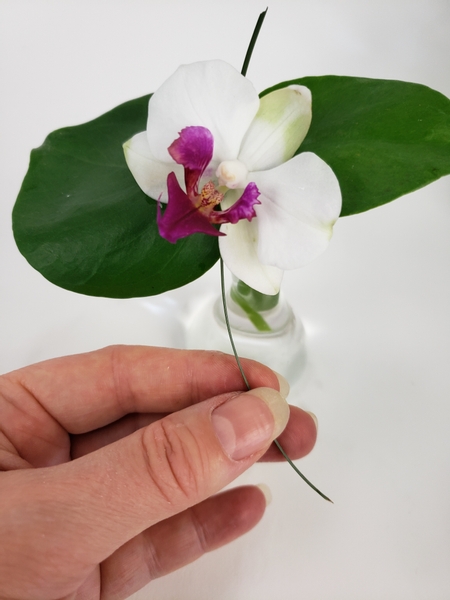 Slip the grass whiskers through the gaps between the stems so that they still have some movement but also firmly rest in place.
This is a great way to keep the design from looking flat. I explain more in this week's email. Make sure you are signed up. The button is below this post.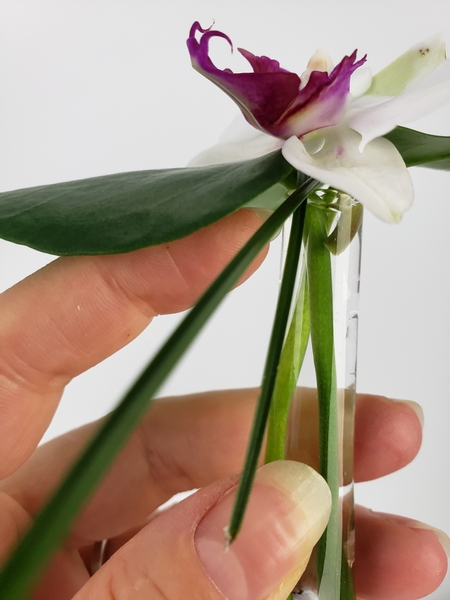 Add in a few more grass whiskers.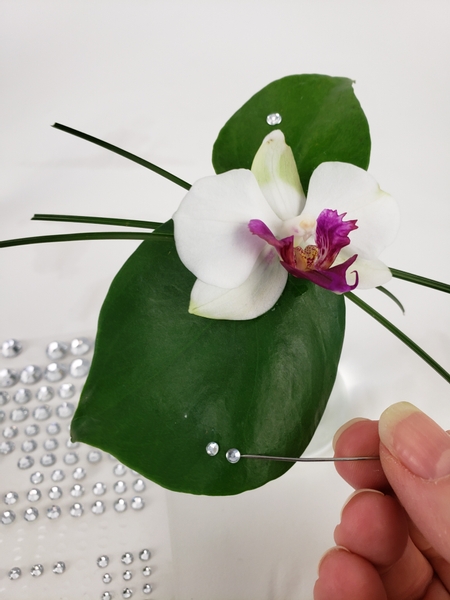 And finish the design with a few dew drop crystals.
See the Tutorial below for more detailed instructions on how to add the crystals without damaging the delicate plant material.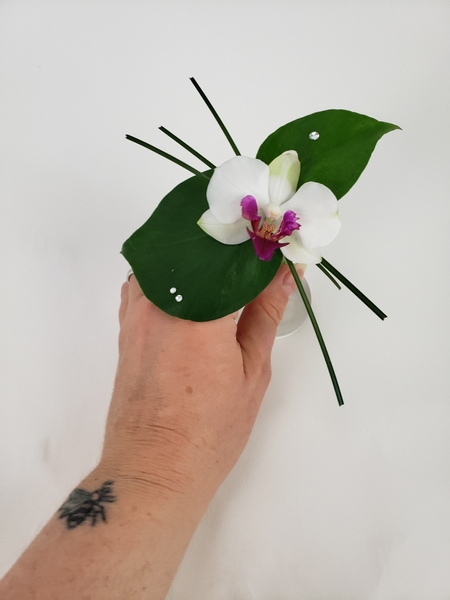 Give the design the slightest of wiggles. The grass whiskers should shiver so that they move in the Spring breeze but not fall out of the design. Adjust the stems so that they grass is firmly in place if need be.
If you do not have a container with a small opening like this turn to page 196 of my book. You will find loads of "make it yourself" small water container ideas.
For more information about my book: The Effortless Floral Craftsman


Sign up for my weekly newsletter
Every week I add a new design with related tutorials. Be sure to subscribe to receive an email notification with design inspiration.