My Creative Workbook
Christine de Beer - effortless floral craftsman
A tiny pebble to keep it all in place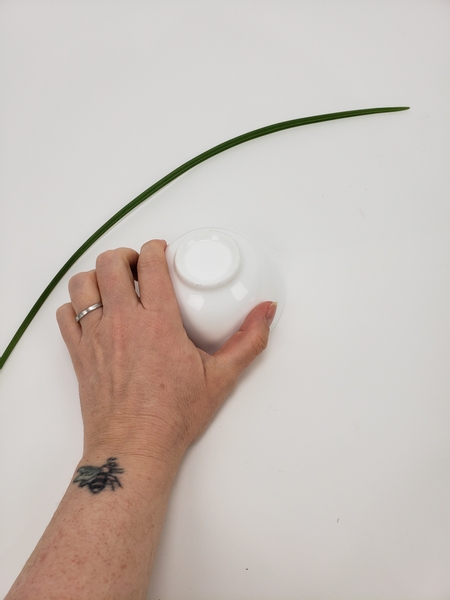 Place an upturned bowl on a flat surface...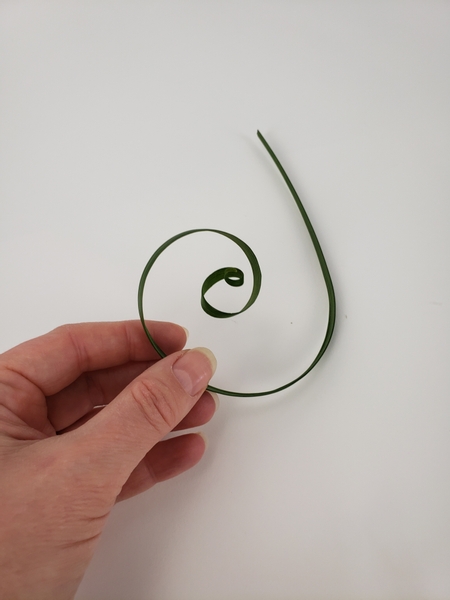 Curve a blade of grass.
If you are unsure of how to curl grass see the detailed instructions in the Tutorial below. Book readers turn to page 288 where I cover how to manipulate grass. The trick on page 289 is perfect for this!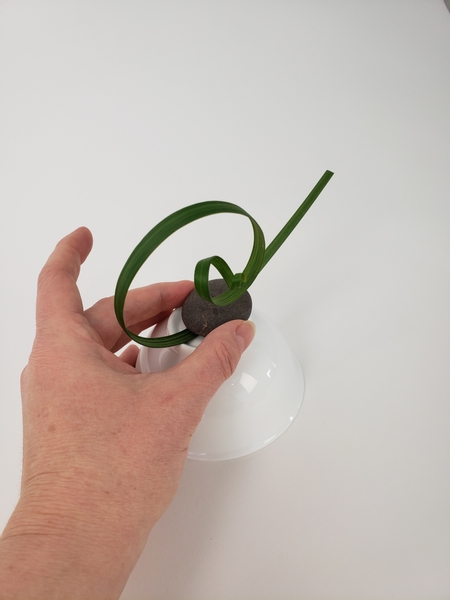 Place the grass on the container and secure it in place with a small pebble.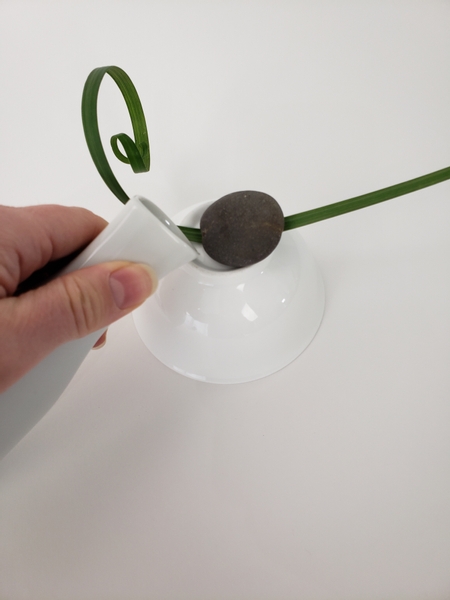 Fill the base of the container with water.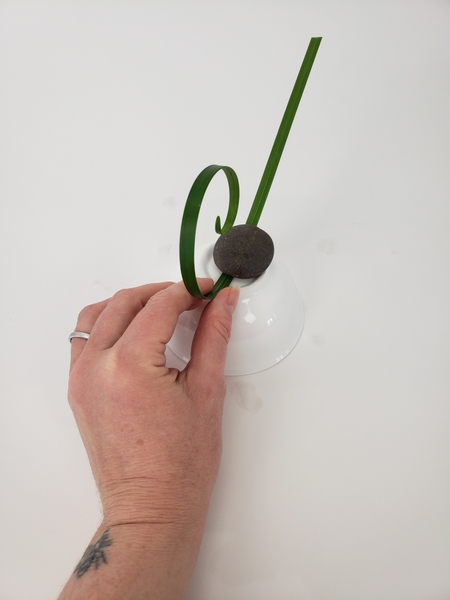 Adjust the curl to curve elegantly...
Before we add the flower make sure to read this week's tip in our notification email. It's again just that tiny added extra that makes all the difference. You are welcome to respond to the email with any comments or questions- I created it just for that reason. If you are not yet signed up, the button is just below the post. I send out one email, always on a Wednesday morning to let you know before anyone else that the design is ready.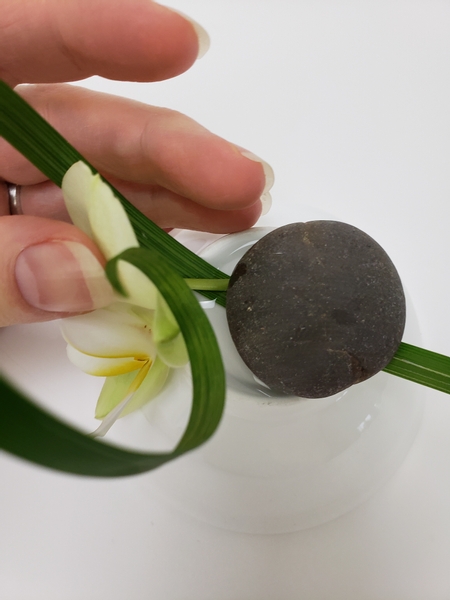 Slip the orchid in under the stone...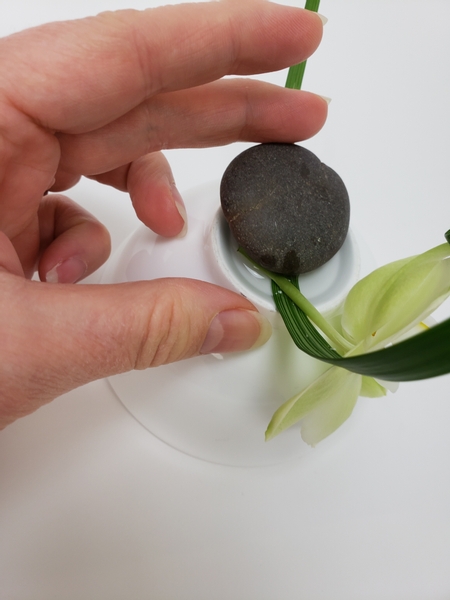 Making sure the stem is in water so that it remains hydrated.
Sign up for my weekly newsletter
Every week I add a new design with related tutorials. Be sure to subscribe to receive an email notification with design inspiration.