My Creative Workbook
Christine de Beer - effortless floral craftsman
Weaving a Pillbox hat from grass
A Pillbox is a round hat with upright sides, a flat top, and no brim.

This is the basic pattern used to weave a hat. It is actually very easy to weave. If you get the first strand (or garland) right it is just basic weaving until the hat is the size you need. See the Tutorial below for more information about basic weaving patterns and how to weave a hat with a brim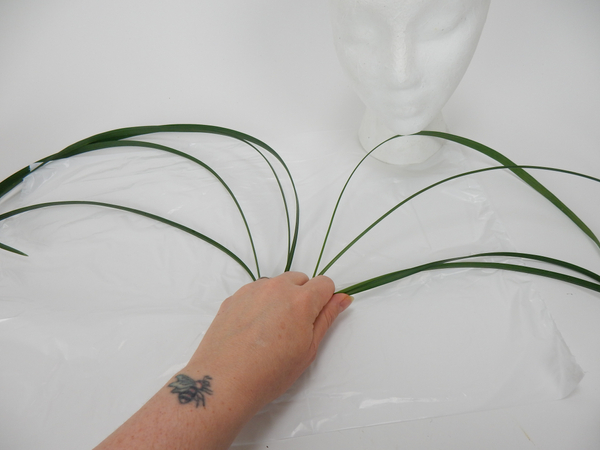 You will need 8 short blades of grass and one long garland of lily grass to weave with. Make the garland by gluing blades of grass into a continuous length.
Work on a flat surface to get the weave started. As this hat has no brim, we are working on the ball of the hat. Work in pairs and lay the first two pieces on your working surface.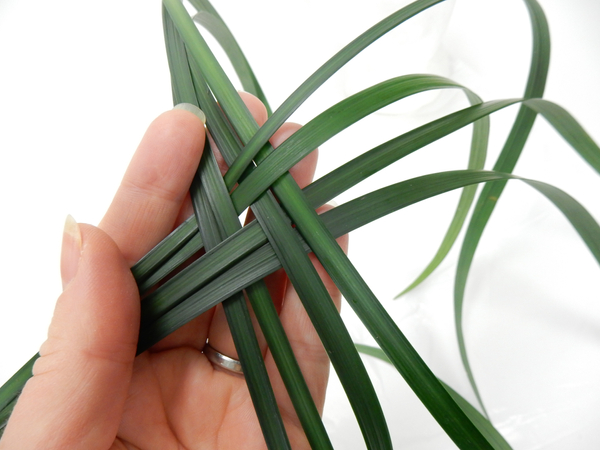 Weave in the blades of grass in an "over and under" pattern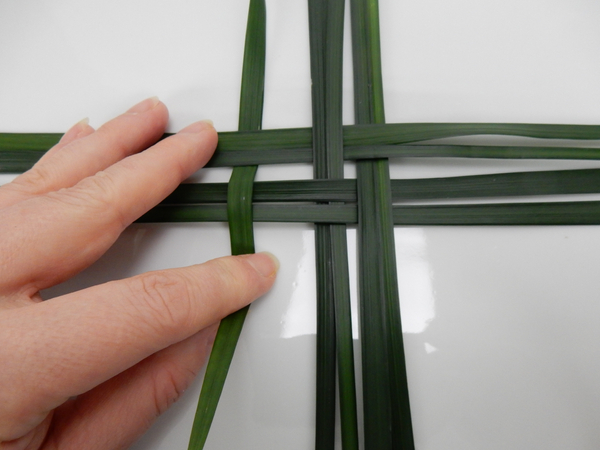 Weave in the long garland of grass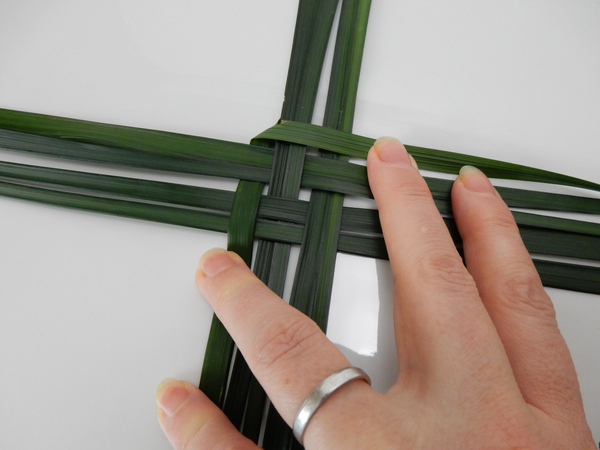 Let the one leg of the grass extend. This will add another leg to weave through so that you have an uneven number. Fold the blade of grass over...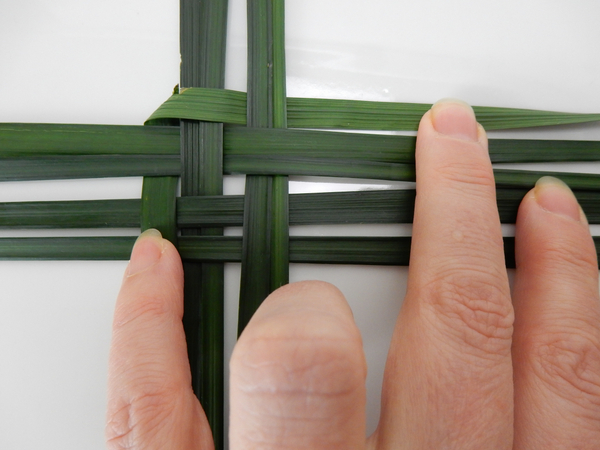 And under. For the first few weaves we weave in pairs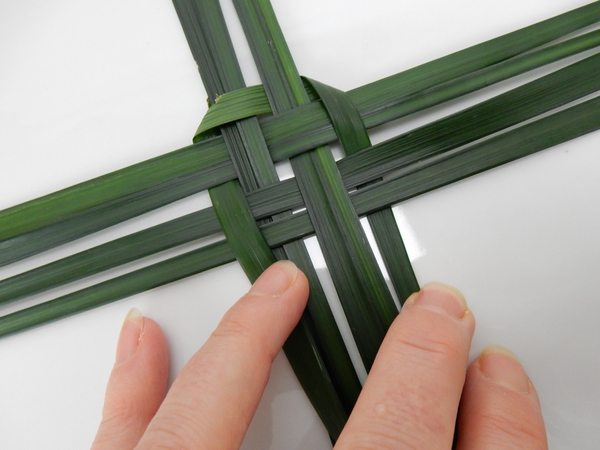 Fold the blade of grass down and weave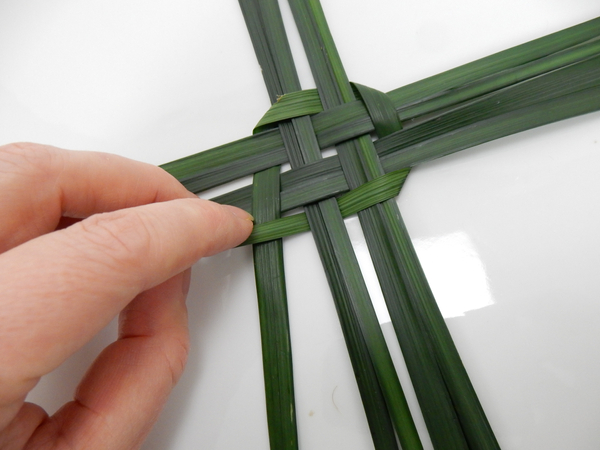 Fold to the side and weave. Incorporate the first blade of grass from the garland and weave it in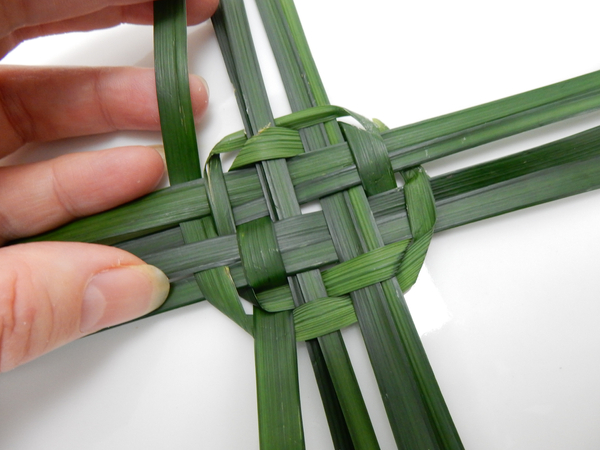 This is our basic weaving pattern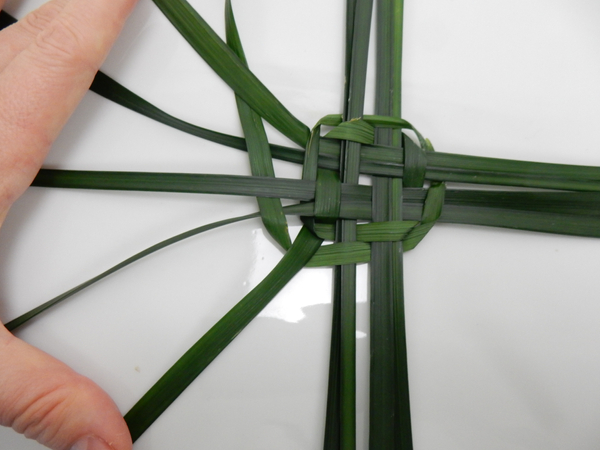 Open up the strands and weave the grass garland through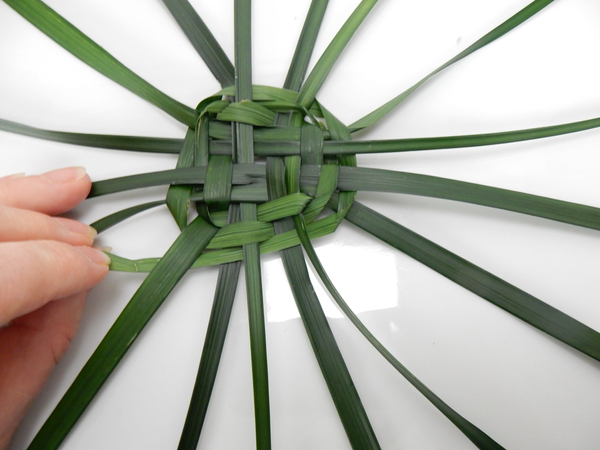 Flair open the other side and weave through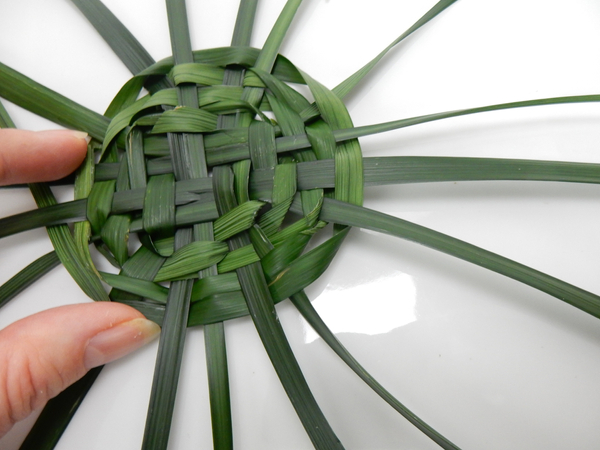 Continue weaving around and around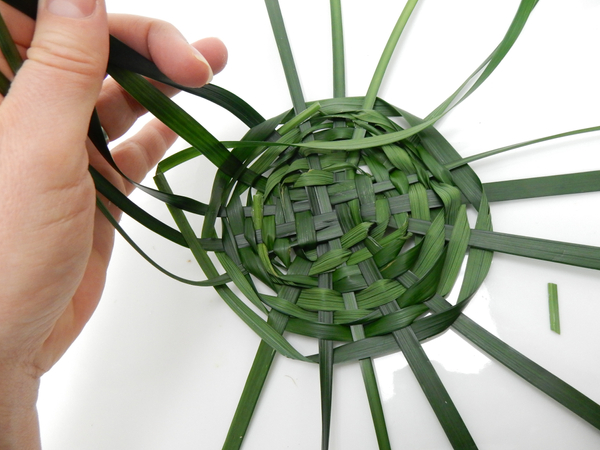 When the top of the hat is the right size fold the strands up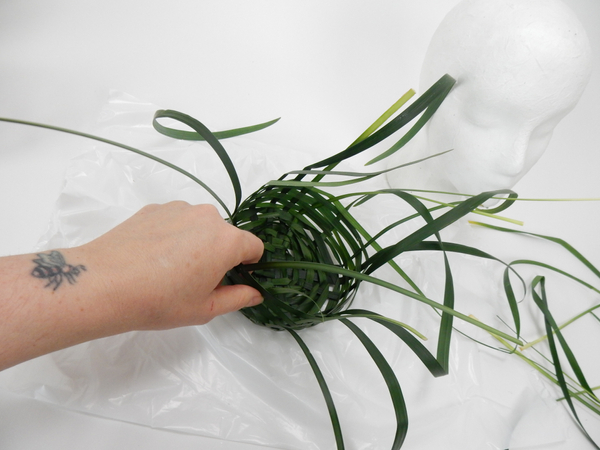 Weave the garland around the hat to create the upright sides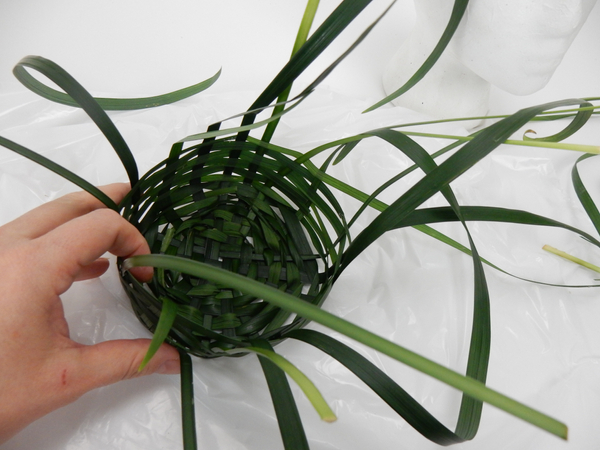 Wiggle the garland down so that each blade of grass is close to the one before to create a sturdy side weave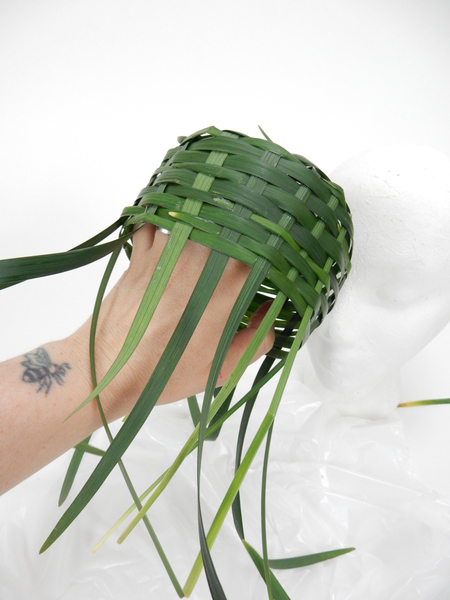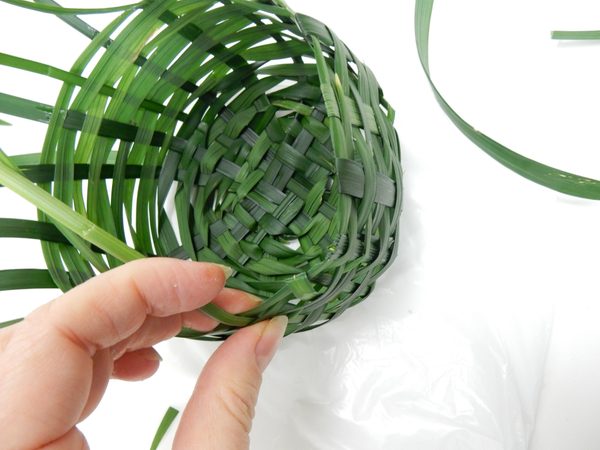 To end the weave fold each strand of grass either over or under the garland strand following the weaving pattern.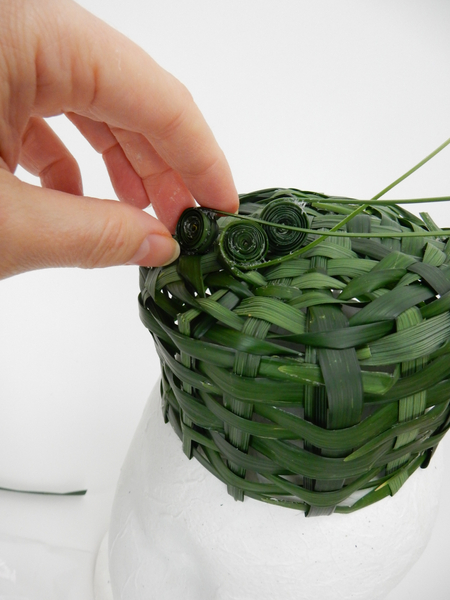 Your Pillbox hat design is ready to design with
Sign up for my weekly newsletter
Every week I add a new design with related tutorials. Be sure to subscribe to receive an email notification with design inspiration.