My Creative Workbook
Christine de Beer - effortless floral craftsman
Weaving a cube foliage ring box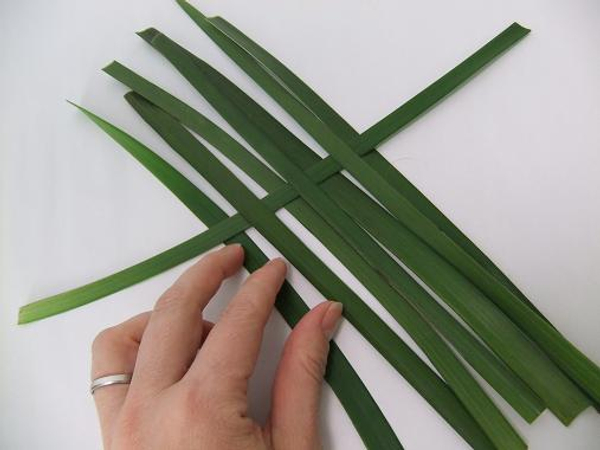 Place a few blades of grass in a parallel vertical position. Weave a horizontal pattern, with a new blade of grass, under and over the vertical pieces.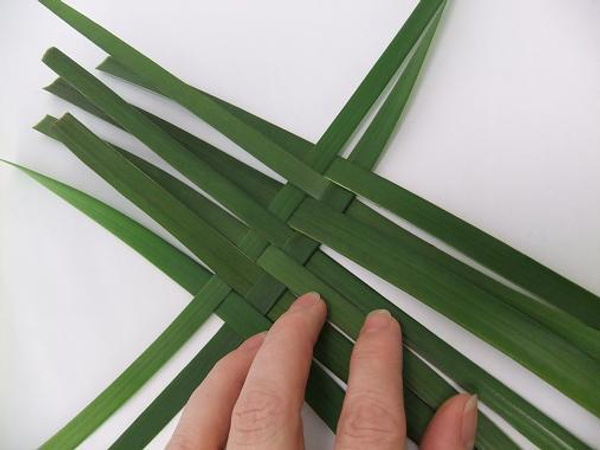 Weave the second row, with a new blade of grass, over and under the vertical pieces. Keep the weaving tight up against the previous row for a strong weave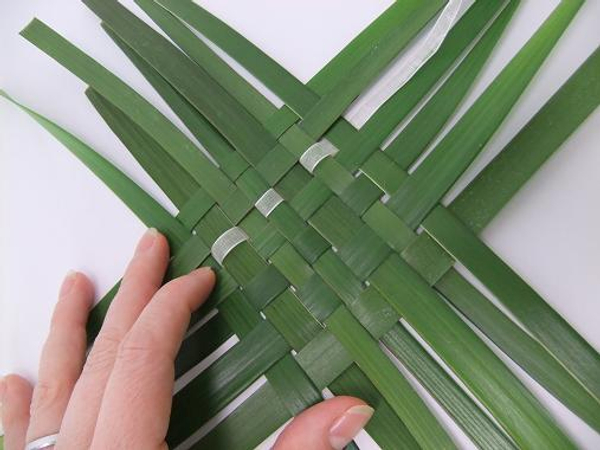 Weave in a guide ribbon, just like you did the leaves, and continue to weave a few more blades of grass next to the ribbon.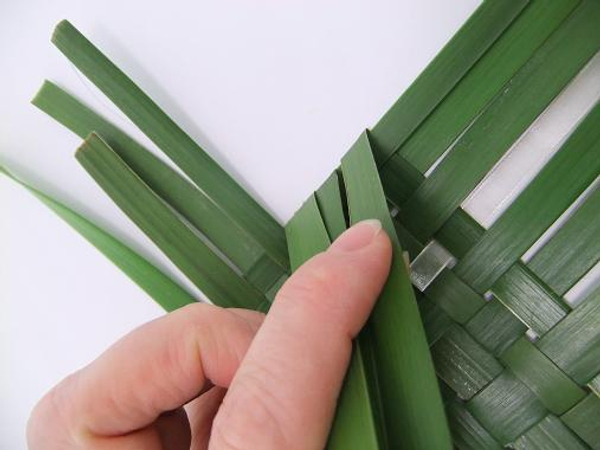 Fold the sides up and continue to follow the weave pattern.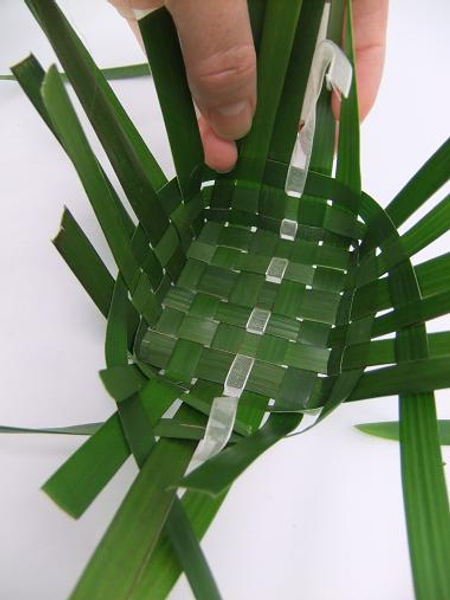 Fold up the ribbon and weave it as you do the foliage.
See the Tutorial below for more detailed pictures of how to weave the sides of a box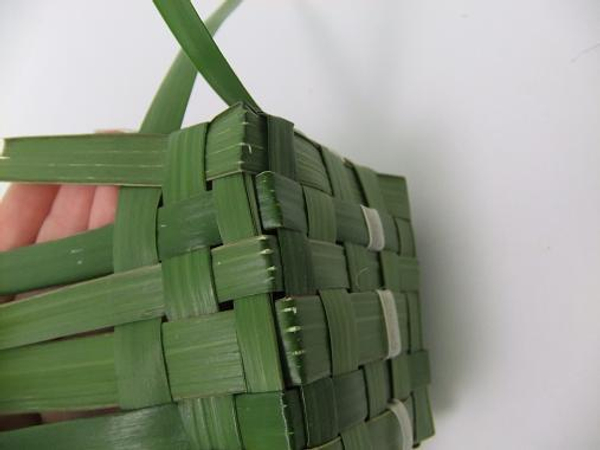 Continue the weave pattern to build up the sides of the cube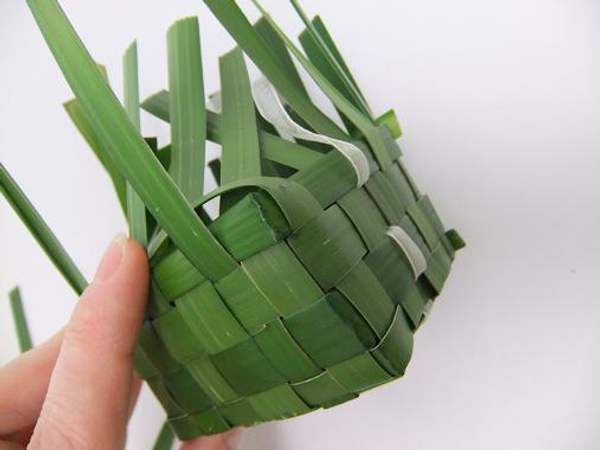 Fold the loose pieces over and weave the bottom of the box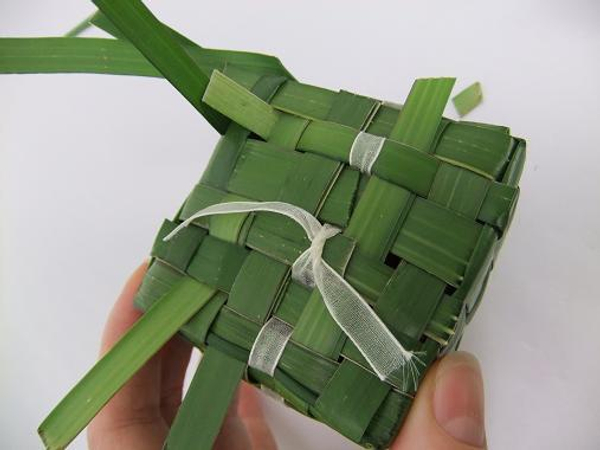 Loosely tie the ribbon to make sure it doesn't slip out and finish the weaving.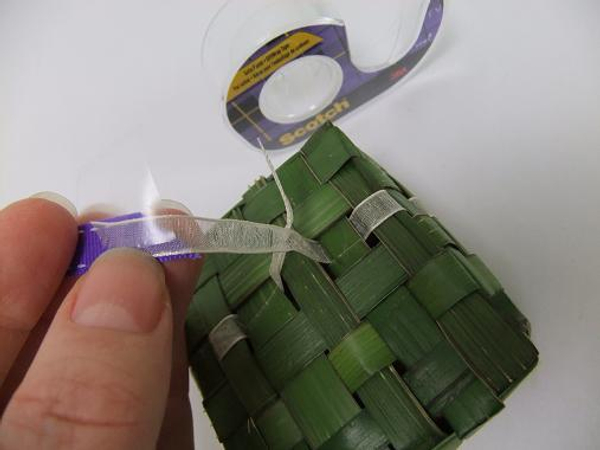 The ribbon ends are now at the bottom of the ring box where all the end pieces are woven in. Tape the guide ribbon to your decorative ribbon and pull it through to the opposite side.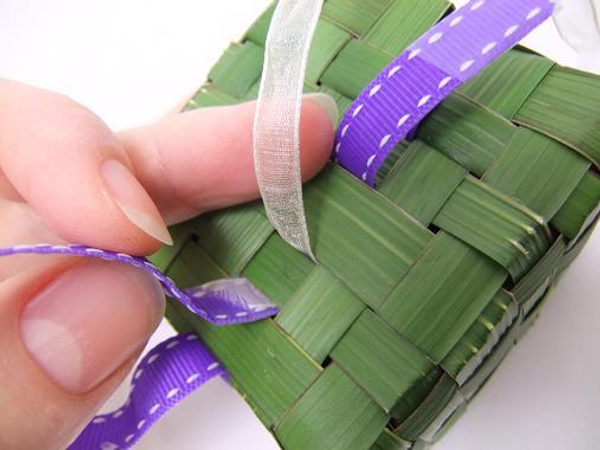 Do the same with the other ribbon end.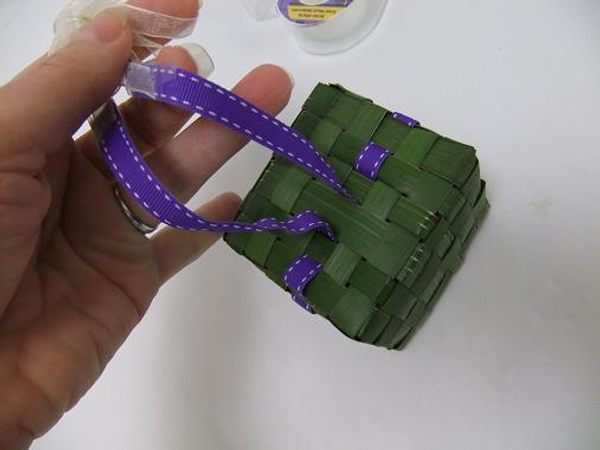 Remove the tape and guide ribbon. Neatly work the ribbon through the woven cube to lie flat and tie it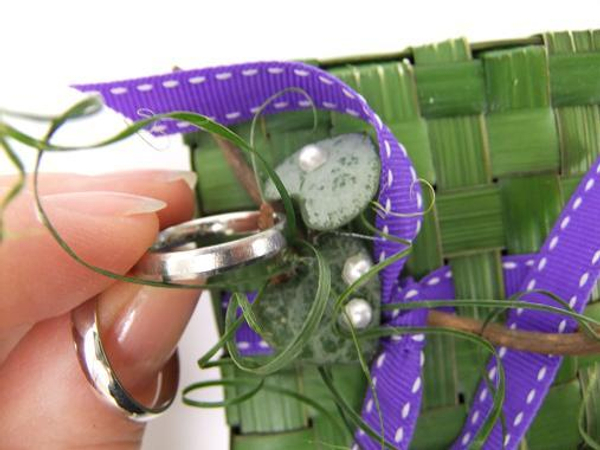 Decorate the woven cube ring box with succulents, twigs, beads and add the wedding rings.
Sign up for my weekly newsletter
Every week I add a new design with related tutorials. Be sure to subscribe to receive an email notification with design inspiration.