My Creative Workbook
Christine de Beer - effortless floral craftsman
My article and woven ring-box design featured in the in the summer issue of
DIY Weddings Magazine

There is something reassuring about having natural elements around you at your wedding. We assume weddings to be a flower filled occasion but sometimes, whether due to allergy, personal preference or even location restrictions, you might need to break from tradition and opt for flowerless designs. It is however still possible to bring nature into your wedding with greenery, without adding flowers.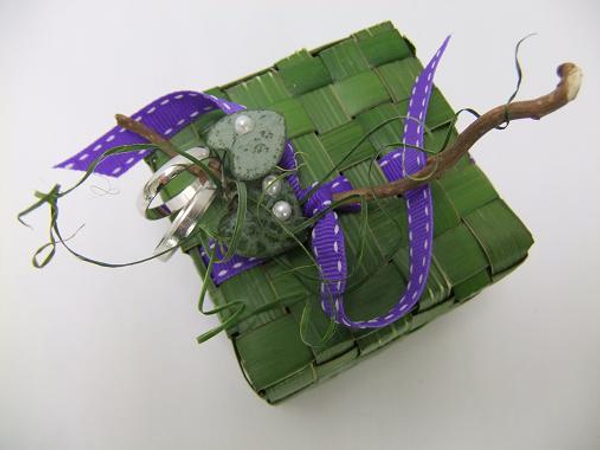 The best way to design with non-floral alternatives is to be deliberate. Do not treat the non-floral design elements as mere substitutes for the flowers but rather make it a design feature.
Fruit, vegetables, air plants and succulents are excellent alternatives to pollen rich and fragrant blossoms.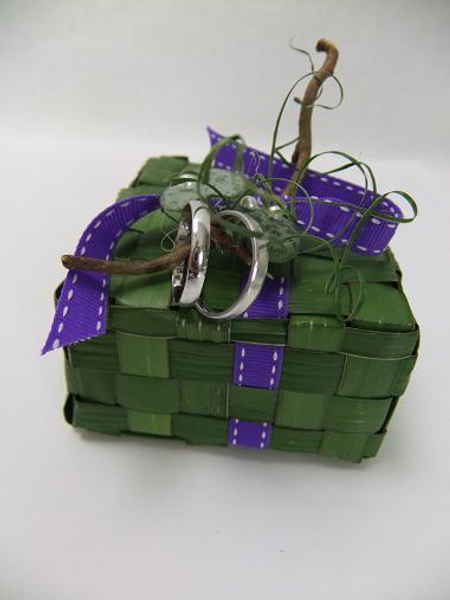 So are blades of grass, twigs and vines that can be woven into baskets, boxes and dramatic decorative shapes.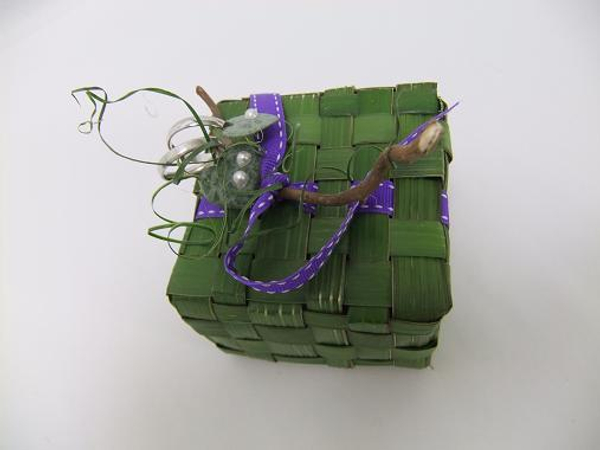 In my design, I wove a ring box from blades of grass.
Once you know how to weave the basic balanced plain weave pattern, it can be adapted to create matching green woven hand baskets, vans and even woven corsages. Strips of woven leaves placed in glass containers make beautiful centerpieces and can be as elaborate or delicate as you choose.

Every couple wants their wedding to be unique. Beautifully styled non-floral design details are memorable and can be an exceptional style statement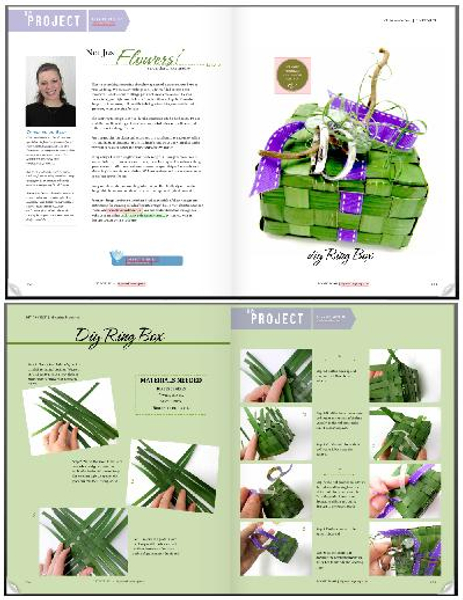 Thank you DIY Weddings Magazine for inviting me to be part of your Summer issue. It is filled with creative inspiration. Have a look at the on-line magazine.
Sign up for my weekly newsletter
Every week I add a new design with related tutorials. Be sure to subscribe to receive an email notification with design inspiration.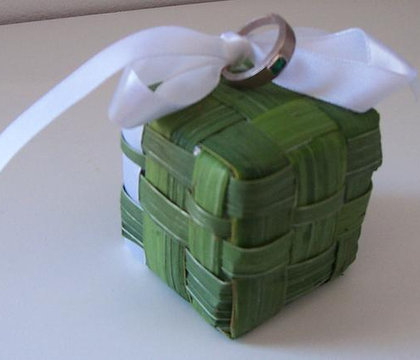 7 April 2011
Weaving with Flax
Here are a few more examples of woven flax. I also use Typha, palm, iris leaves, Kyogi paper, boat orchid leaves and aspidistra to weave with.