My Creative Workbook
Christine de Beer - effortless floral craftsman
After harvesting the flax leaves set them aside to dehydrate slightly. If you condition them in water they will be very moist when ripped. I prefer not to let them dehydrate in full sun because it causes the leaves to roll up making it harder to pull through the Kenzan teeth.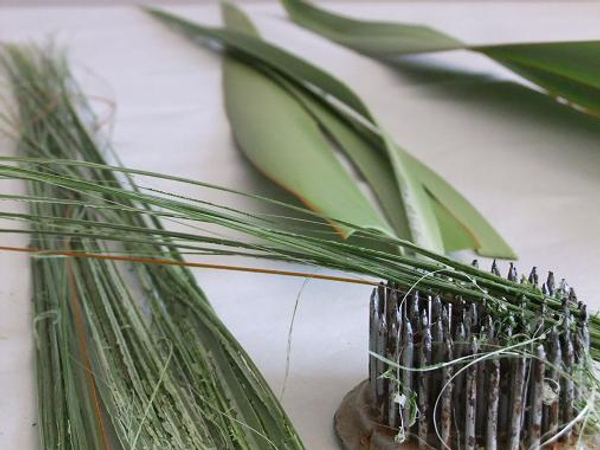 Wipe the leaf clean and cut the hard stem away. Cut into thin strips.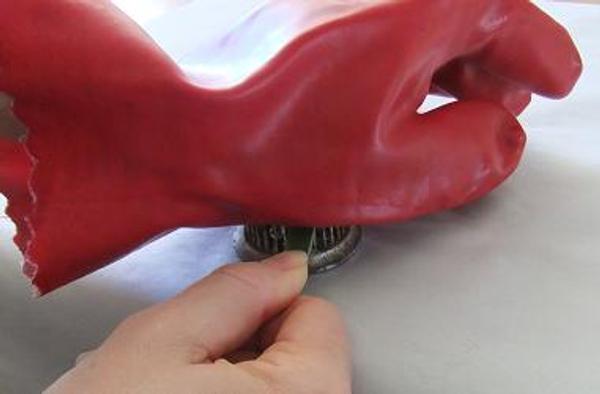 Place the Kenzan (pin cushion) on the edge of your working surface. With the palm of your hand press the lower end of the leaf to catch in the teeth.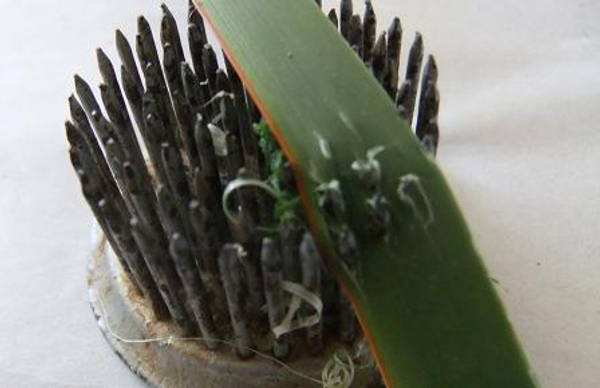 Kenzan and Flax
Drag the leaf down and through the nails.

The ripped sections will first dry to a beautiful grass green, then a grey green and later a stone green. I have also bleached my flax strips to a sand colour for my Forest Experience design.

Clean your Kenzan regularly to remove all plant material.
This will prevent bacterial growth in future designs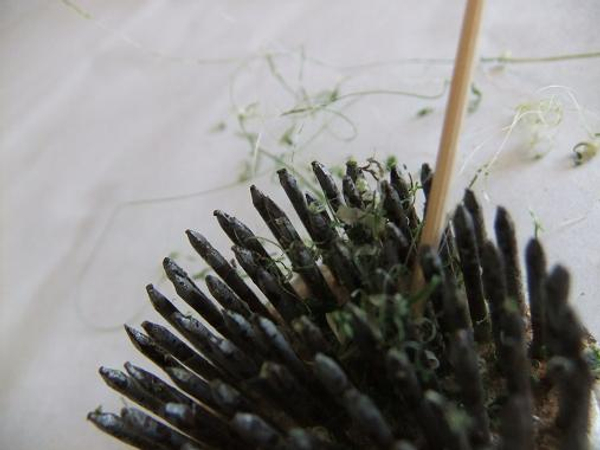 Clean the Kenzan with a wooden skewer
Or...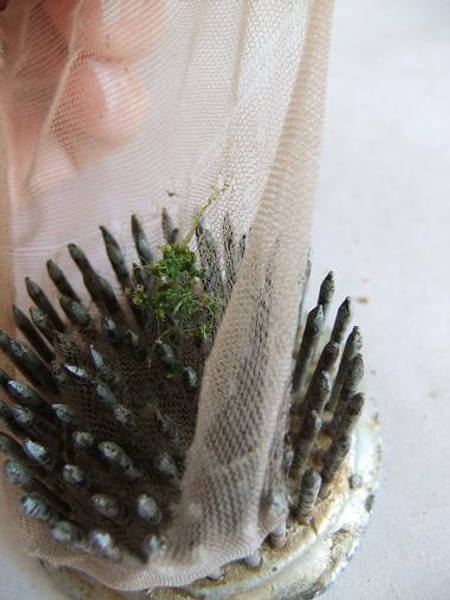 Dress the Kenzan with an old stocking before you rip the Flax and simply lift away the left over fibers.
Other ideas to use ripped Flax: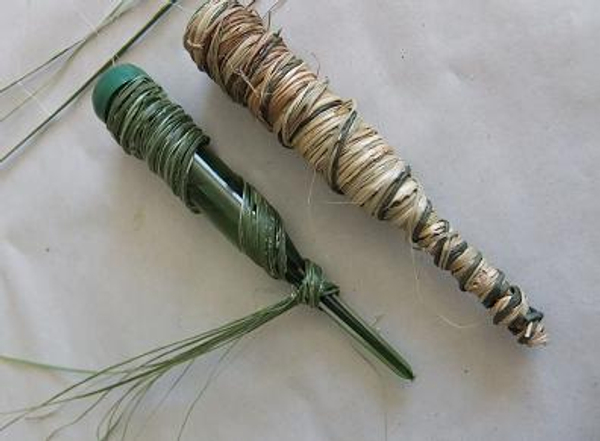 Cover a test tube with Flax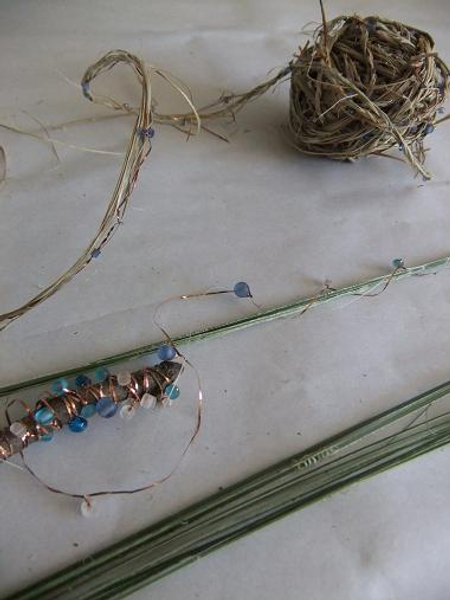 Beaded Flax string
Weave thin strips of Flax and beaded wire together and allow to air dry.

To permanently curl Flax strips: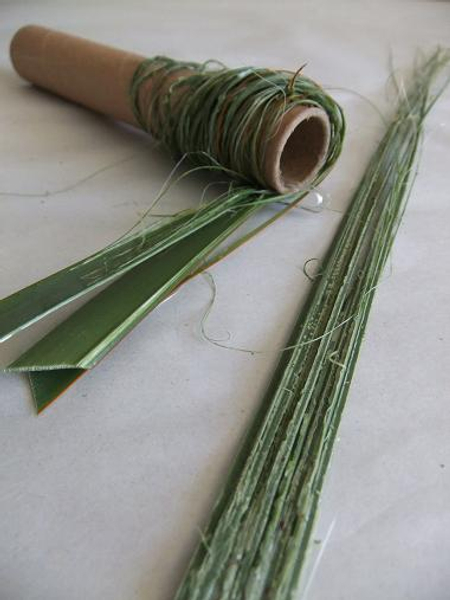 Wrap the Flax fibers tightly around a paper tube and secure with a hair pin. Set aside to air dry.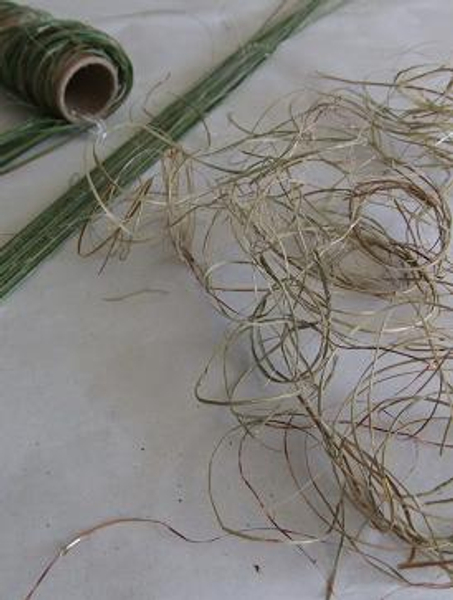 Loosen up the curls to create a light veil of fibers.
Or...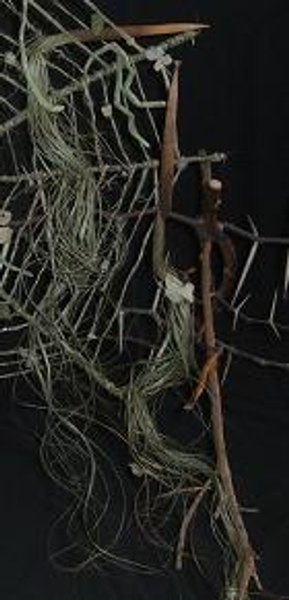 Secure the fibers from the roll in a bunch and use them as a "pony tail".
Sign up for my weekly newsletter
Every week I add a new design with related tutorials. Be sure to subscribe to receive an email notification with design inspiration.