My Creative Workbook
Christine de Beer - effortless floral craftsman
Suspend a tiny flower over a large water filled container in a sandwich knot support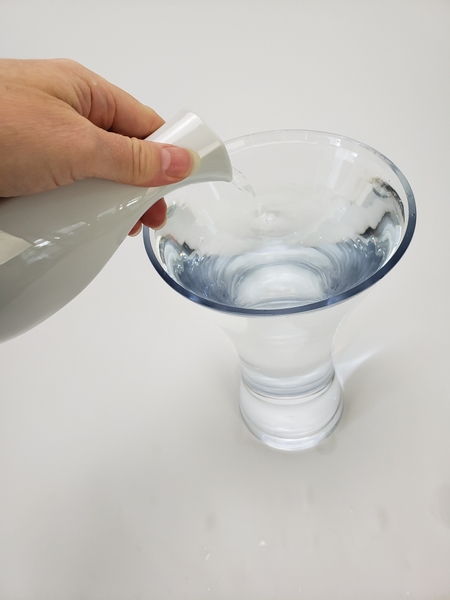 Fill a large vase with water.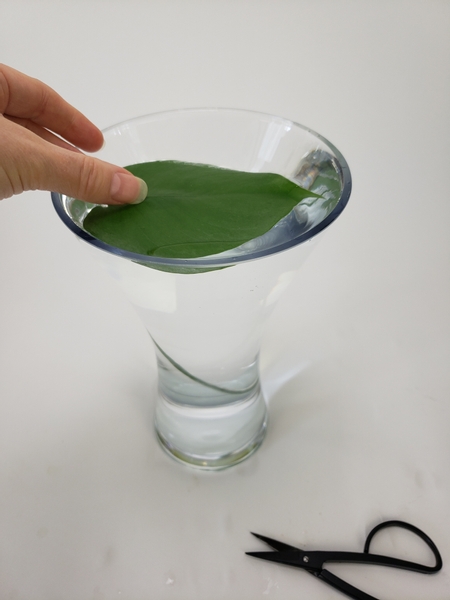 Place a long stemmed monstera leaf in the vase.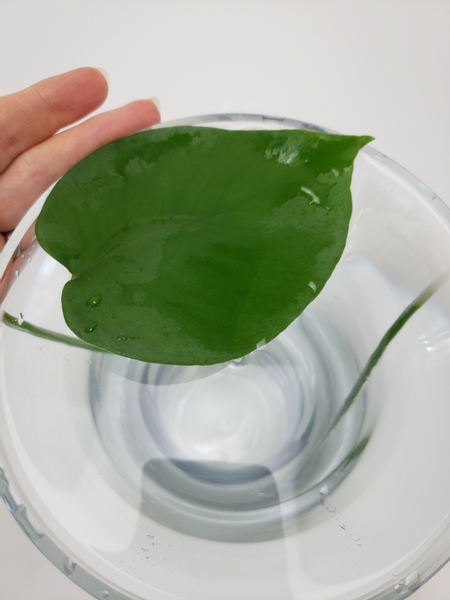 The leaf should just, just pop out above the surface. This helps to keep the tiny stem of the flower under the water so that it remains hydrated.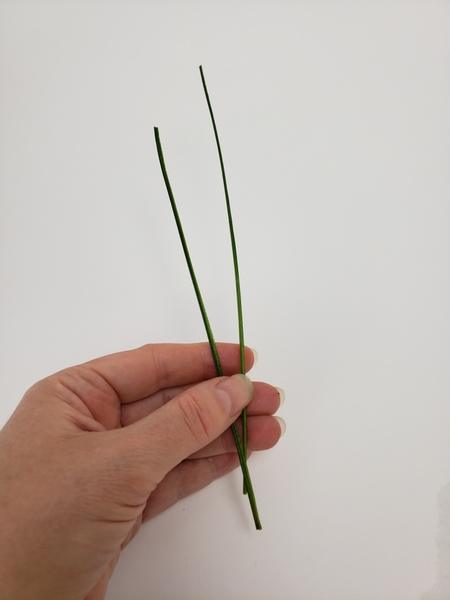 Rip a blade of lily grass...
Book readers turn to page 46 where I show you how to make rope (basic cordage) to see how to rip grass.
For more information about my book: The Effortless Floral Craftsman

But to get you started I have also linked a Tutorial below this post.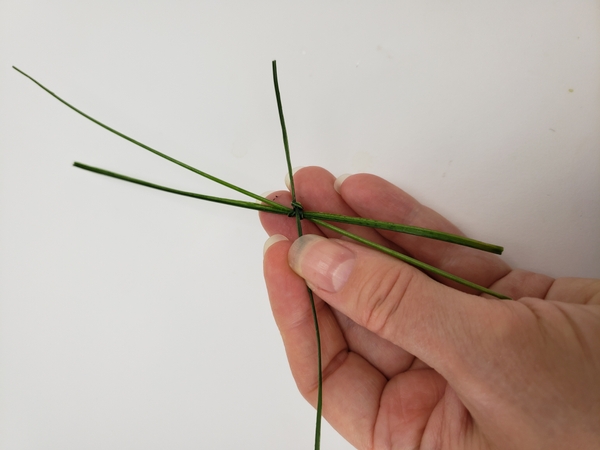 Use another section of ripped grass to wrap around two pieces of ripped grass and to knot the two pieces together.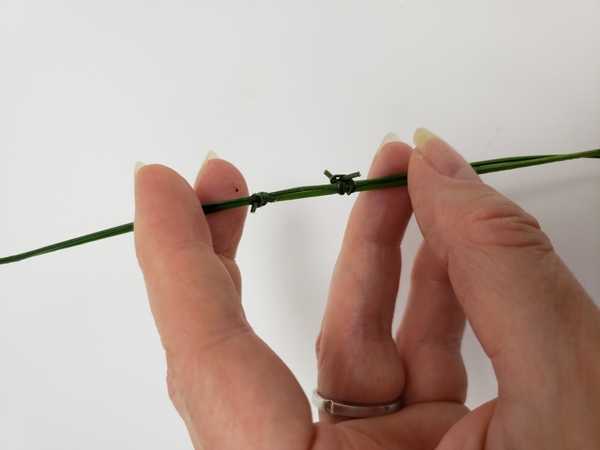 Make a second knot below the first and cut the dangling knot pieces away.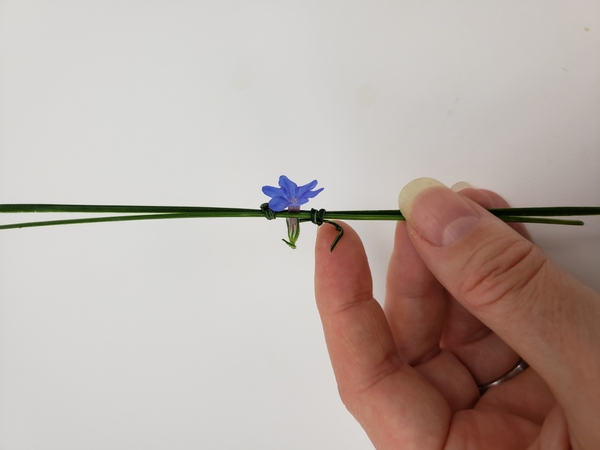 Slip the delicate flower between the knots... but be careful. If the fit is too tight you run the risk of damaging the flower or pinching it so that it can not take up water.
I have a tip for you on how to make the space fit just right in this week's email. Make sure you are signed up to receive your once a week bonus tip. The sign up is below this post.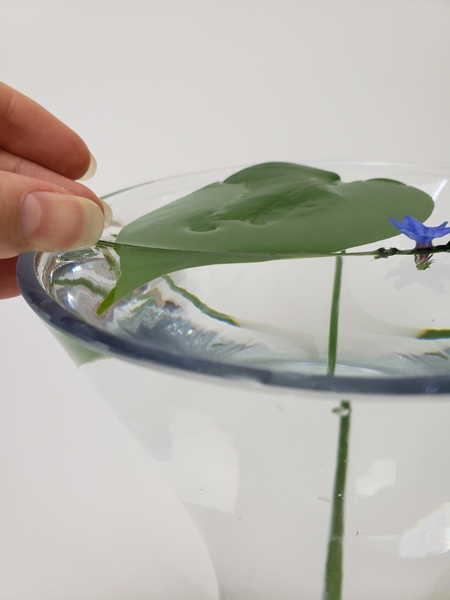 Split the grass and slip it... one ripped section over and the other under the monstera leaf to keep it suspended in the water. Let the other end of the grass bundle rest on the edge of the vase.
Sign up for my weekly newsletter
Every week I add a new design with related tutorials. Be sure to subscribe to receive an email notification with design inspiration.