My Creative Workbook
Christine de Beer - effortless floral craftsman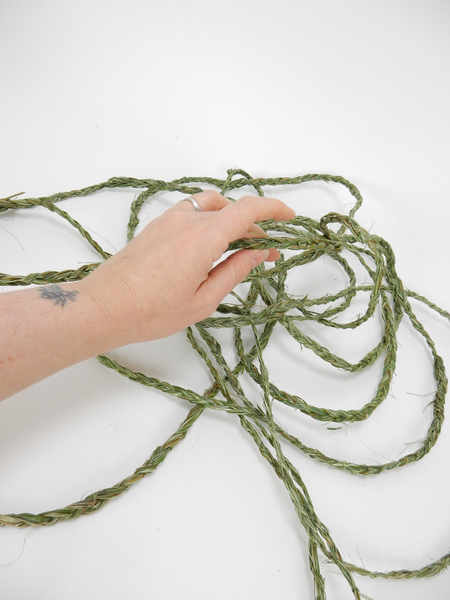 Rip the leaf with a pin. Braid the fibers into a long strand.
For more detailed instructions on how to rip foliage and how to plaid or braid leaves, you can find the "how-to" in my book The Effortless Floral Craftsman , a floral crafter's guide to crafting with nature ... page 252 to 253 or see below for a detailed Tutorials.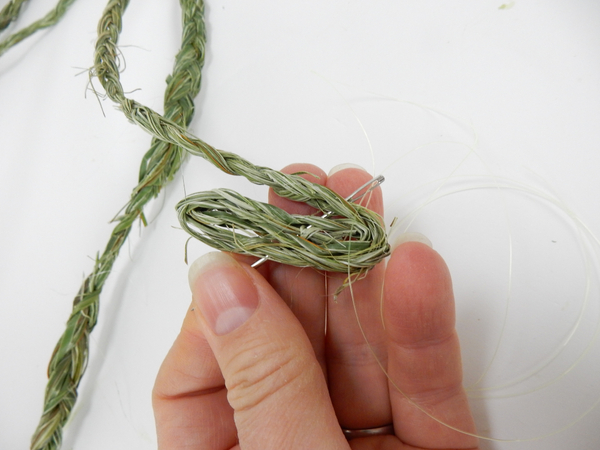 Start to coil the braided flax strand. I stitched it as I went along with fishing line threaded through an embroidery needle.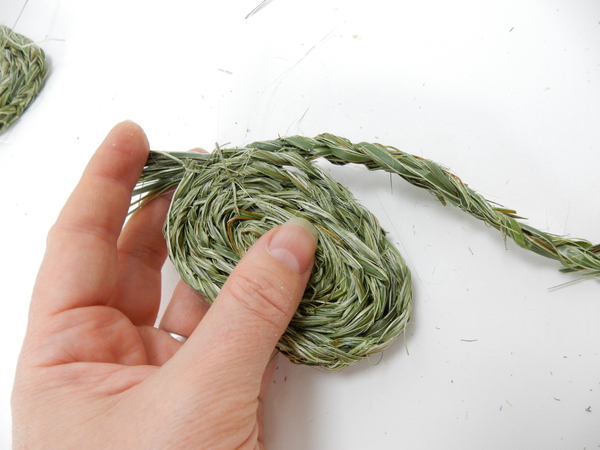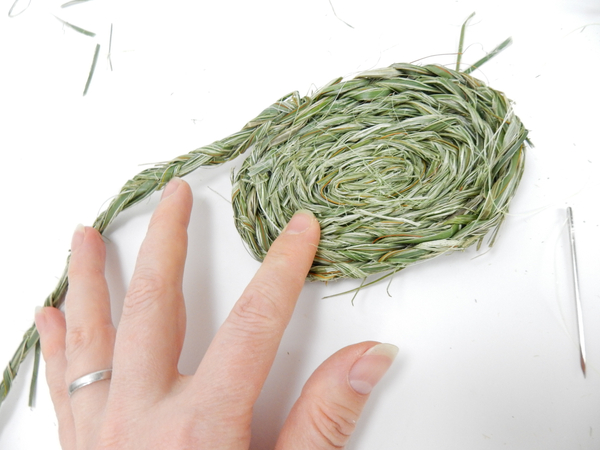 Fold the braid over and create the toe section of the sandal.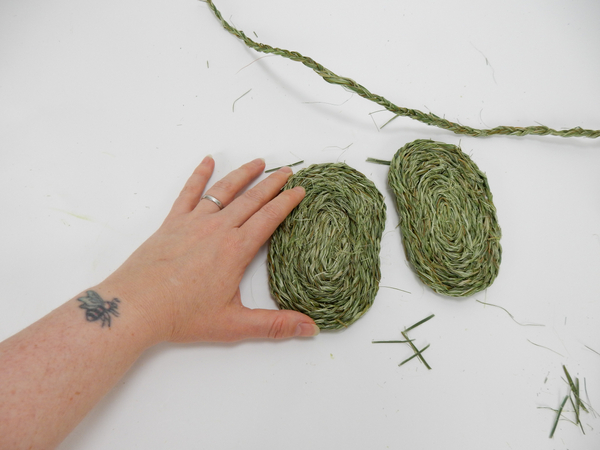 Finish by coiling the braid around the sandal. Stitch through the entire sandal and pull tight to shape it. Knot the line to secure. Set it aside to dry.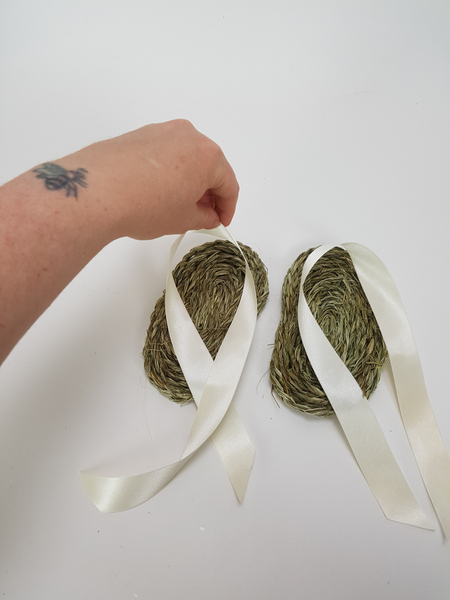 Measure out ribbon for each sandal.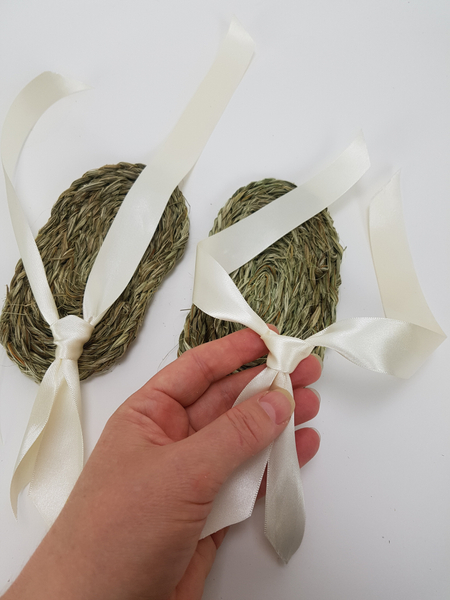 Cut two sections of ribbon for each sandal. Loop one ribbon around the other at the midpoint, in a lark's head knot.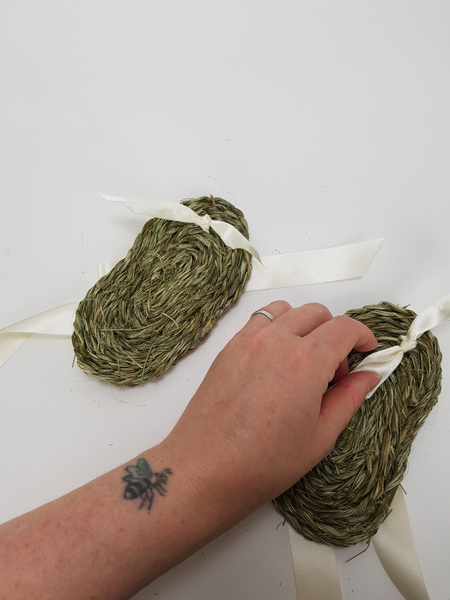 Pull tight to knot. Slip the ribbon through the sandal sole and catch it over the coil. Turn the sandal over and knot tightly to secure the ribbon.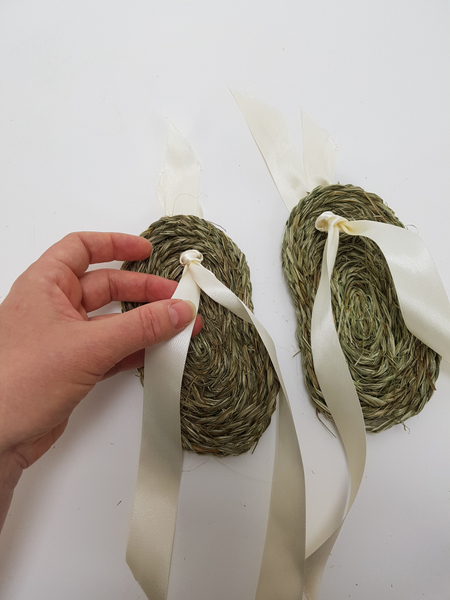 Do the same with the other sandal.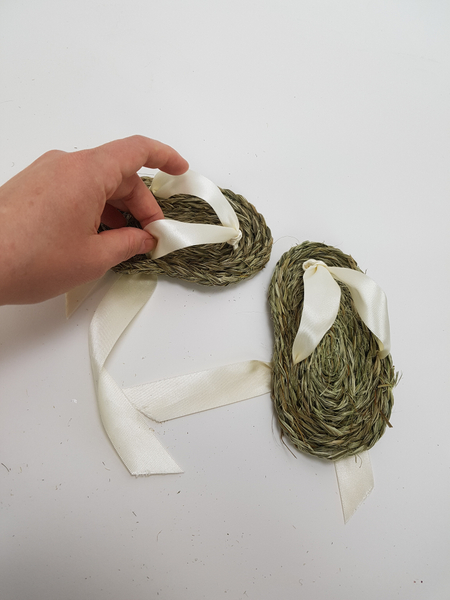 Fold the ribbon over to the front of the sandal, over the bridge of the foot.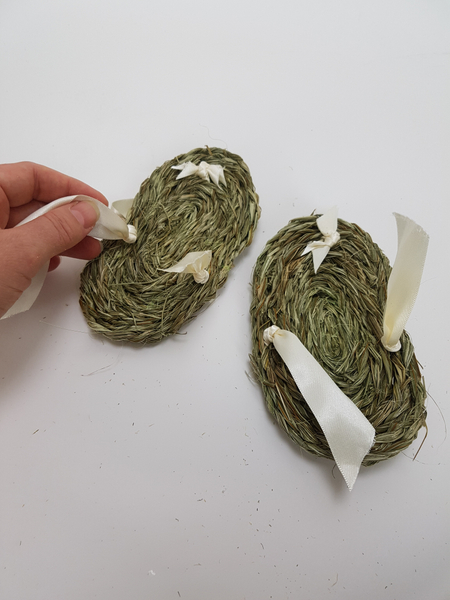 Flip the sandal over and knot around the loop on the side. Knot tightly.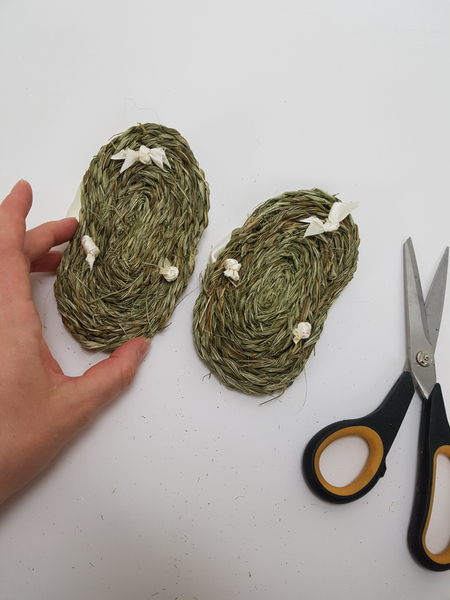 Cut the ribbon ends short and wiggle the knots to sit snugly in the sole.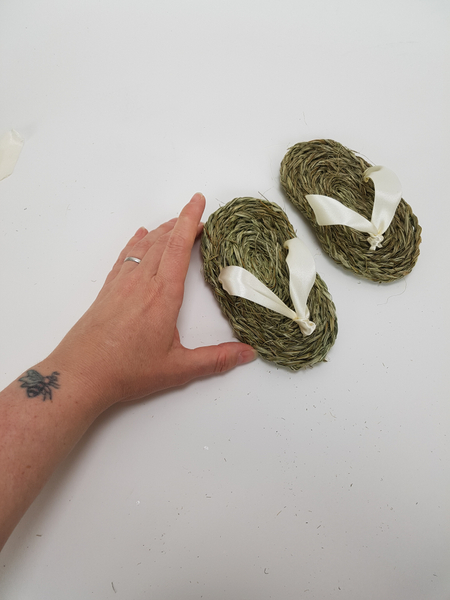 Your flip flop slip on sandals are ready to design with. I love the clean look of just the ribbon and the ripped and braided flax. You might like to add a flower or two... come to think of it: this would look great with a single Phalaenopsis orchid...
Sign up for my weekly newsletter
Every week I add a new design with related tutorials. Be sure to subscribe to receive an email notification with design inspiration.