My Creative Workbook
Christine de Beer - effortless floral craftsman
It's not that it is inexpensive… it's priceless!
The hardest part… by far… of working on my book, the effortless floral craftsman, a floral crafter's guide to crafting with nature was not sharing my designs with you as I went along. So here it is: not just a peek… but a full on "let's open the book on page 252-253 and have a good look" kind of look.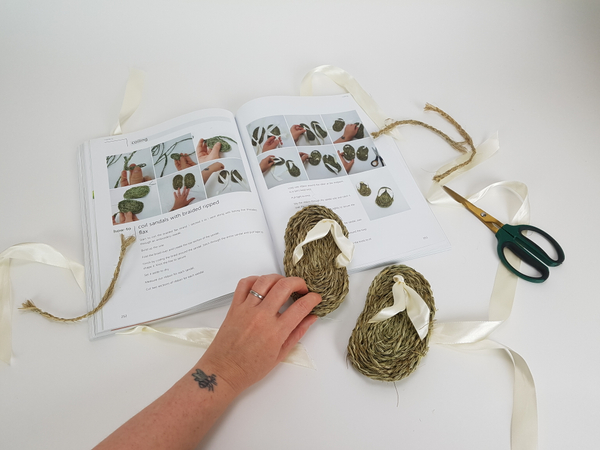 Yes, this design is in my book. It is part of the bit where I talk about Mastery, more particularly mastering coiling and braiding techniques. It is also the first design from the book featured in a magazine: Thank you DIY Wedding Magazine , I am so happy to share this with you!
There are many, many reasons why a bride and groom decides to DIY their special wedding details. Cutting costs might be one reason. Very few couples have an unlimited budget. Realistically speaking, it is natural to want to cut cost on some design details when you set your budget for your wedding. Fortunately, as a DIY bride or groom you have many ways of improving the quality of your event details other than focusing on cutting cost.

The best reason for choosing to DIY at least some of your design details is not so much cutting cost but rather being able to afford adding those unique, special touches that makes your wedding design details priceless.

How do you turn the design objects you craft into priceless keepsakes?
The short answer: by focussing creating quality rather than cutting cost.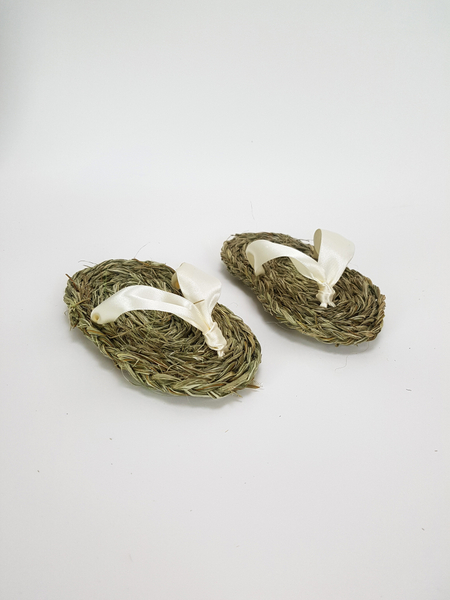 Take my design as an example: giving each guest at your beach wedding a pair of handcrafted slip on sandals costs a little bit more in time than it does money, but the result is a level of luxury that can not be bought and will not go unnoticed by your guests. It is impossible to calculate the value of beautifully handcrafted design details that says thank you for sharing our special day with us.
Understanding the relationship between quality and cost can help you make tough choices when it comes to your wedding budget, and it all starts with knowing what you value. By creating design details that are meaningful to you, it will be meaningful to your guests.

Here are a few things to consider when creating meaningful quality: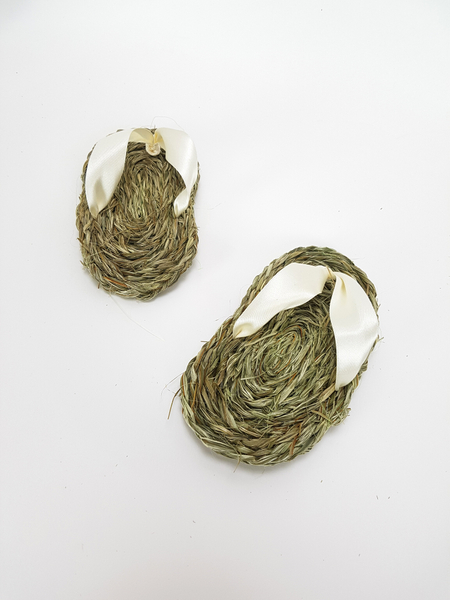 Value your own effortless style and adding that to your design details: In my book The Effortless Floral Craftsman, a floral crafter's guide to crafting with nature I write about how we find and develop our own style so that we can add it into our creative efforts.
That is the magic ingredient that you add that makes your design details memorable. Add bits of yourself and your own distinctive and unmistakable signature style by drawing on your traditions, individual background and shared experiences to your wedding details.

Create with the best: For my sandals I only bought ribbon, but it is the softest most luxurious ribbon I could find. Choose the absolute best of whatever you are using, from the plant material you are using to equipment and everything in between. Some items will be expensive, but most not so much. Suiting your needs is what makes them the best. You can struggle for hours trying to snip away at your ribbon with blunt scissors or you can reach into your toolbox and know your special ribbon scissors will get the job done in no time. Go to a florist to order your flowers and special plant material, even if you do not plan to use their design services. A florist can explain to you how to condition, store and design with your chosen flowers in a way that will significantly extend their life and the quality of your design details.

Reduce waste: I am not just talking about wasting plant material or off cuts but also energy and time wasters. It is expensive trying to hide things you do not like by covering it up, so is trying to make a plan at the last minute. It pays to take a deep breath, stand back, and take a fresh look at the task at hand. Take the time to prepare better and spend a bit more time to design your details and calculate your raw material. It will be significantly less frustrating and expensive than spending time to "make do."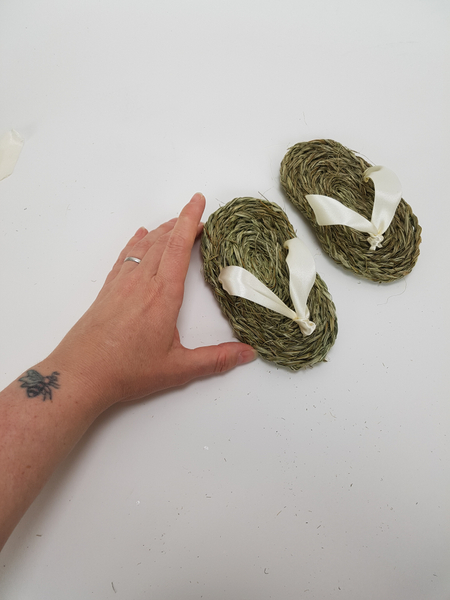 Practice: Like any art or craft form, you need to practice. Focus on the quality of your craft. You will become more efficient and your mistakes less costly. Good craftsmanship is always recognised as valuable. Take a lesson from a florist, buy a design book that teaches you the finer details, invest time and invest in your skills.
Create quality by improving your skill set. Study your craft. Focus on the execution. Don't compromise on value; even better, create added value by adding a bit of yourself to your designs and your wedding design details will not only be remarkable and unique, they will be priceless keepsakes that will be remembered long after the memory of cost has faded.

You can now order advance, signed copies of my hardcover book: the effortless floral craftsman, a floral crafter's guide to crafting with nature. I will start sending those out in September. Or, if you would prefer an ebook, you can pre-order your copy exclusively on Amazon
Sign up for my weekly newsletter
Every week I add a new design with related tutorials. Be sure to subscribe to receive an email notification with design inspiration.