My Creative Workbook
Christine de Beer - effortless floral craftsman
Cover Story
26 September 2018

and more
In my book I describe "effortless designing" as what happens when we have done our preparations, learned and practiced our techniques and are now crafting our work. We can forget all about concentrating on "perfect" technique and our talent takes over. Our work just seems to happen effortlessly when we are designing in our own authentic style.

For my cover design I wanted to capture that moment of effortless designing. You have just placed the last detail into a design. It is crafted in your authentic, effortless style. And it turned out just a little bit better than you thought possible… which really is the goal, isn't it?
So... here we go... this is how I crafted my design... and you will see my "that moment" just after, captured for the cover of my book: the effortless floral craftsman, a floral crafter's guide to crafting with nature.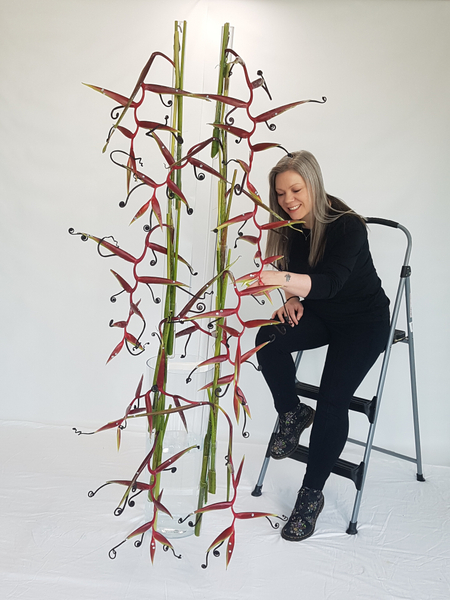 I always take a few moments… yes, with a few sips of coffee, to look at my design when I am done.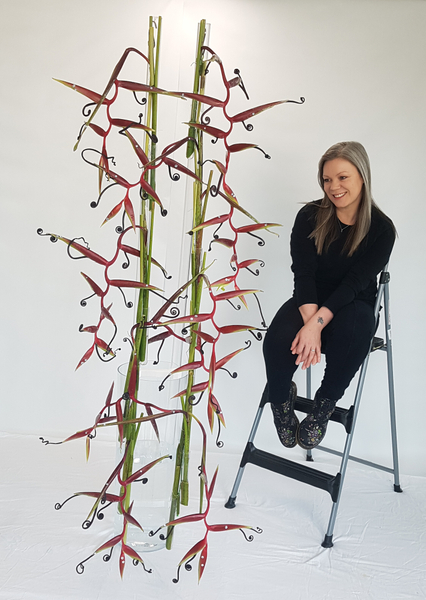 A quick retrospective to learn, but also to appreciate.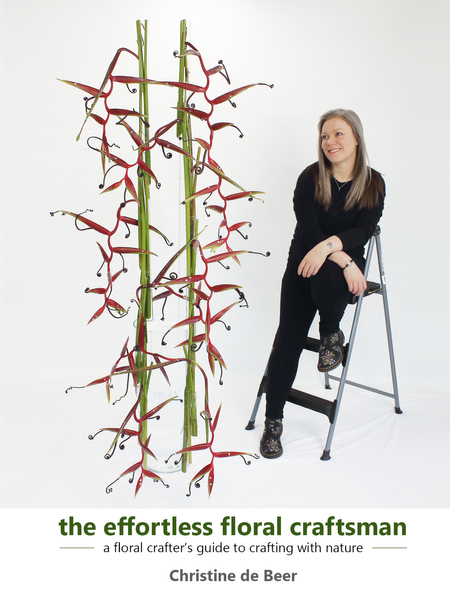 We create with the most extraordinarily beautiful medium- that is worthy of taking a moment!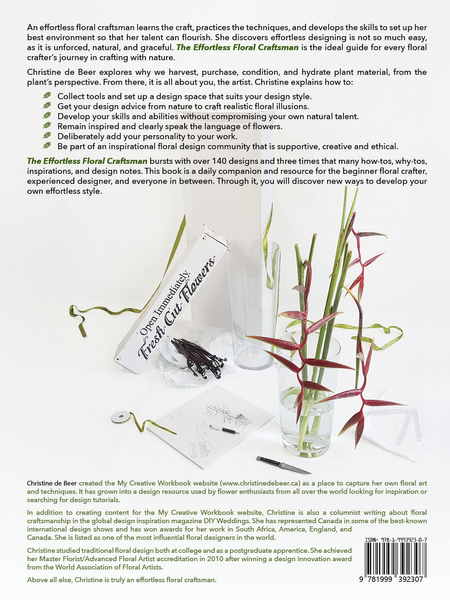 I used drying Fiddlehead Ferns to create the black tendrils to emphasize the unusually delicate Red Lipstick Hanging Heliconia flower heads.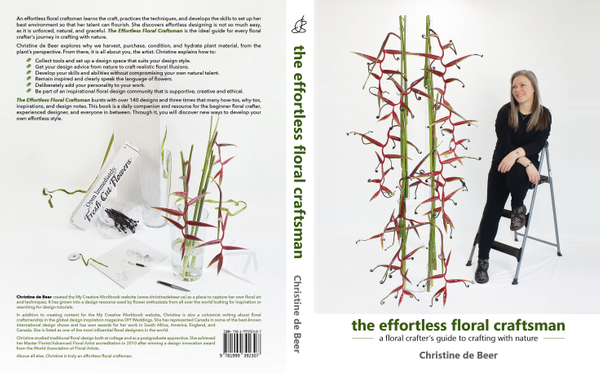 I am so happy with how it turned out. It has an almost dream-like quality to it. I wanted the design to be very "me" and at the same time I wanted the design, and not me, to be the focal point. This one design picture needed to capture what I am trying to say in the entire book. Uncluttered and minimal but still intricate. And truly my effortless floral craftsman design moment. Designing for a cover is a lot of pressure!
Book update:
You guys are amazing! But like… amazingly, amazing. The first batch of the advance special craftsmanship edition books sold out within hours. Thank you so, so much. I signed, wrapped and mailed off a book to everyone on the list. Your book is on it's way… or do you have your copy already!?!

If you want to make sure you are first in line for one of the second batch of advance books, please pre order your copy as soon as possible. I will again sign, wrap and mail out these books the moment I get them. The binders promised it will be ready somewhere between next week or the week after.
Sign up for my weekly newsletter
Every week I add a new design with related tutorials. Be sure to subscribe to receive an email notification with design inspiration.