My Creative Workbook
Christine de Beer - effortless floral craftsman
Stacking stems to show off flowers from all angles
The hardest part of this design is choosing the flowers. Yes, really!

This week in our email I tell you a bit more about choosing the correct flowers to display when the angle at which you display them is the most important part of the design. Make sure you are signed up so that you don't miss out on this weekly tip for each design.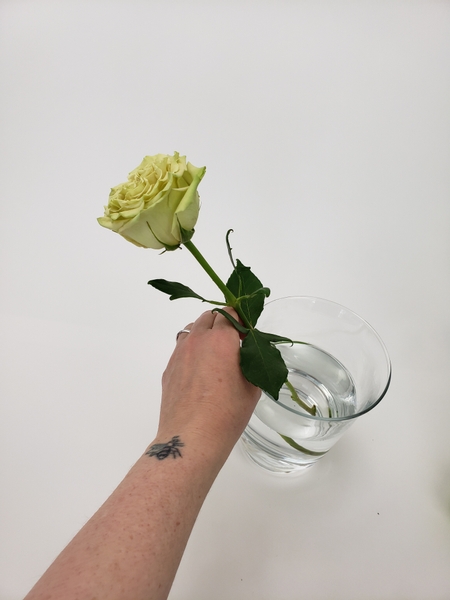 Test the stem angle of your floral details
See this week's email if you are unsure of how to do that.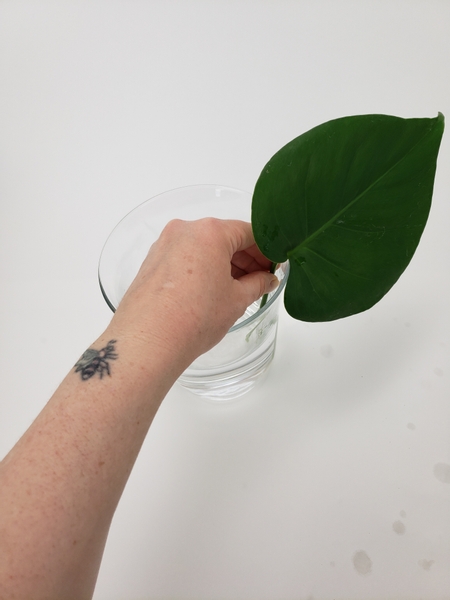 Place the first Monstera leaf in the vase. Position it to angle out of the vase.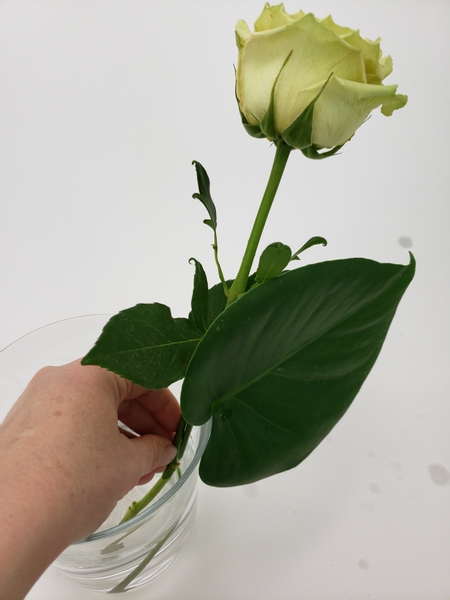 Place the tallest rose behind the leaf to show off the peduncle and sepals.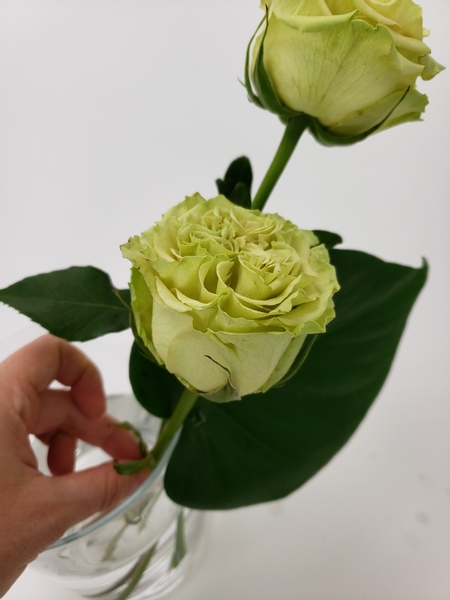 Place a second rose in front of the leaf, this time showing off the corolla flower head... and my absolute favourite... a pretty guard petal.
Yes, yes I know- we are taught to remove guard petals. No, no I don't. They are so pretty! Let them be.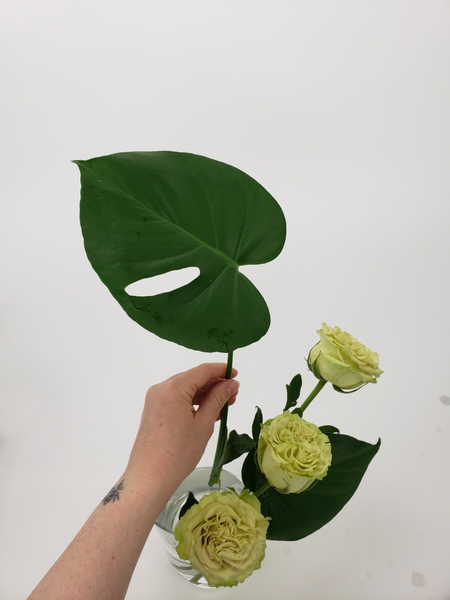 Slip in a second monstera leaf that mirrors the first leaf to complete the diagonal.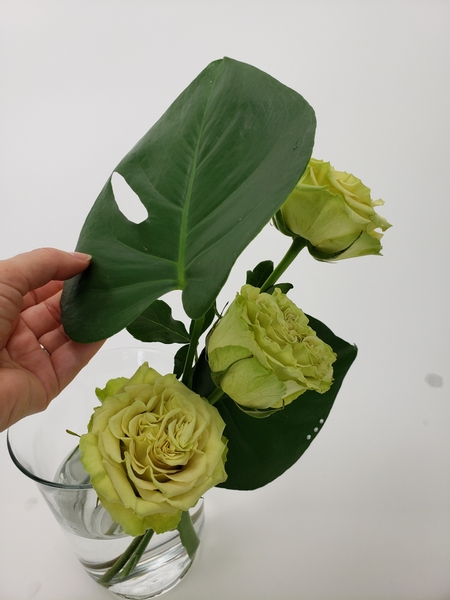 Position the leaf...
Book readers turn to page 367 where I discuss reciprocity. It is difficult to copy a design for the purpose of learning how to do it when the entire design relies on very specific plant material. Please have a look at the first leaf-point: be inspired by...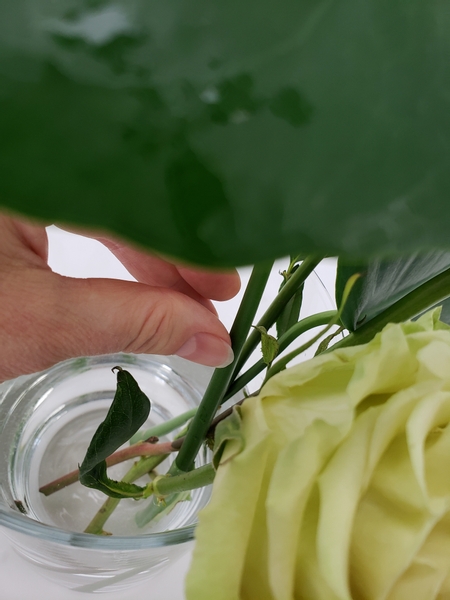 By slipping it through the rose stems so that they keep it perfectly in place.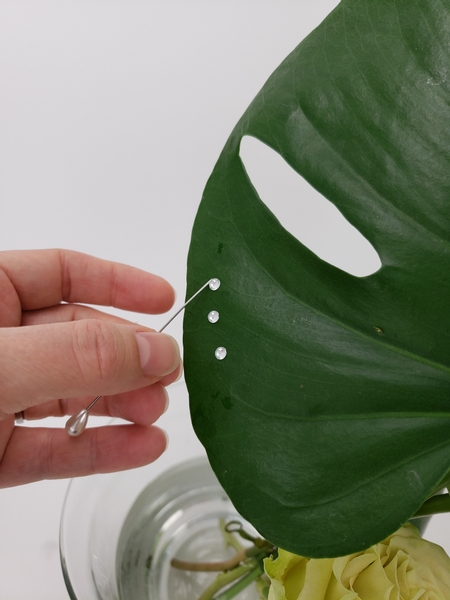 Add a few dew drop crystals to the monstera to finish the design
See the Tutorial below for more detailed instructions on How to use a pin to position the crystals.
Sign up for my weekly newsletter
Every week I add a new design with related tutorials. Be sure to subscribe to receive an email notification with design inspiration.