My Creative Workbook
Christine de Beer - effortless floral craftsman
The name Cymbidium or boat Orchid is derived from the Greek word Kumbos meaning "hole or cavity", referring to the hollowness in the base of the lip of the flowers.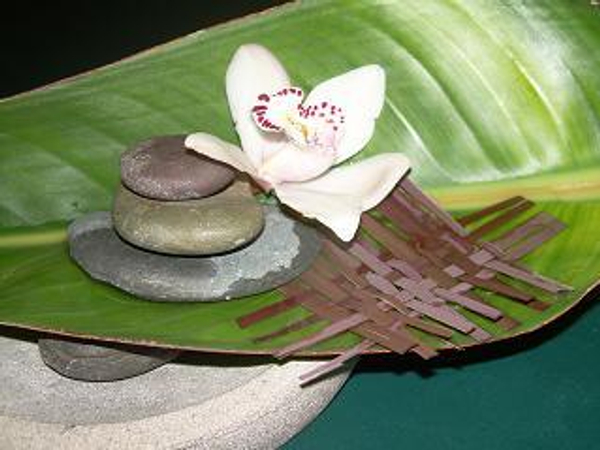 This is such a uncomplicated design. I filled a Strelitzia leaf with water and set the orchid into the water to float. Add a minimal foliage (cordyline or fountain grass) weave to bring out the burgundy freckled markings in the orchid petals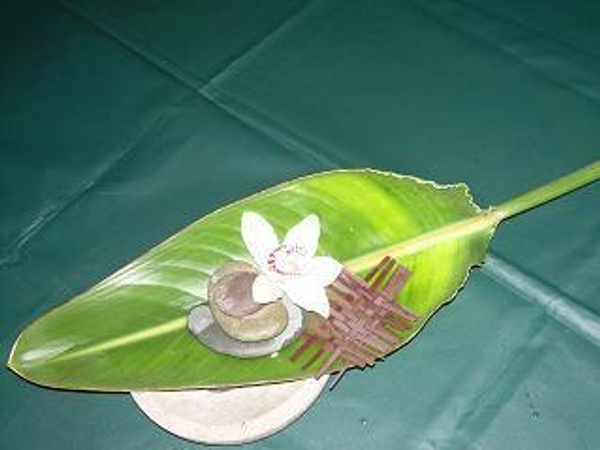 I used a few river rocks for balance.
Sign up for my weekly newsletter
Every week I add a new design with related tutorials. Be sure to subscribe to receive an email notification with design inspiration.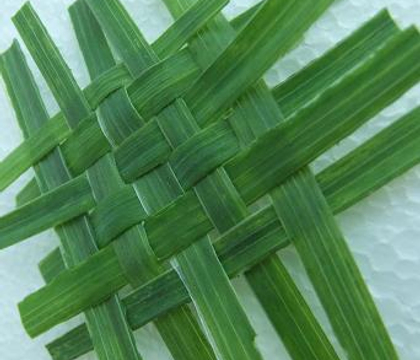 8 June 2011
Foliage Weaving
For this tutorial I focus on a simple weave pattern that does not require you to soften or prepare the leaves to be more durable or flexible. This is the starting point in...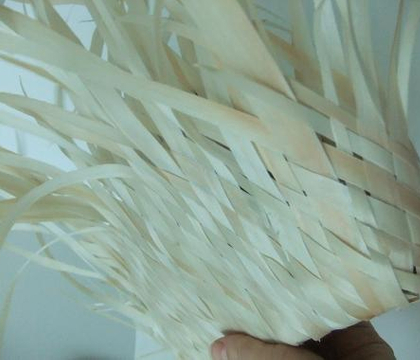 21 July 2011
Weaving a fan basket
Dark and dramatic burgundy lilies are tucked in low to line a fan shaped basket that unravels into an unruly nest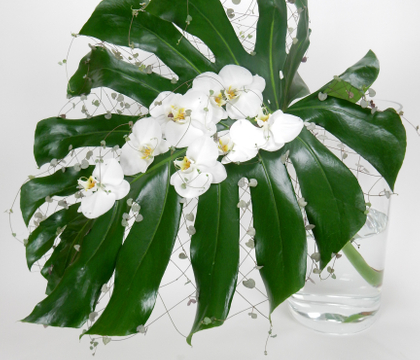 16 August 2017
Making Ends Meet
Criss-cross corset style connect the gaps in a Monstera deliciosa leaf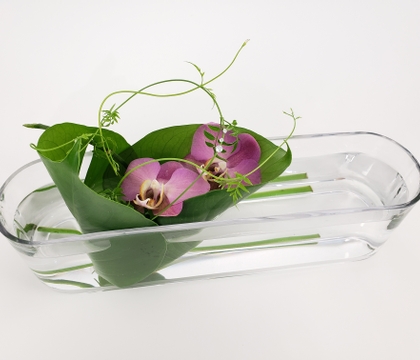 2 June 2021
Like an open book
Position foliage to create a smaller, shallow pond for your floral details to shelter in.