My Creative Workbook
Christine de Beer - effortless floral craftsman
Two leaf lining your container to shelter your orchids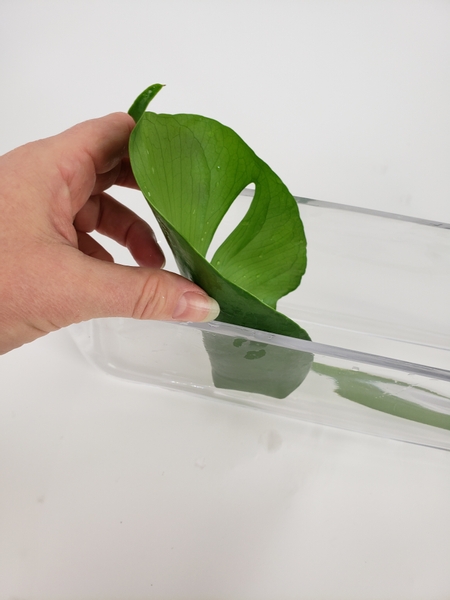 Slip a mostera leaf into a elongated vase...
Let the stem curve to line the bottom of the container to add a bit of drama.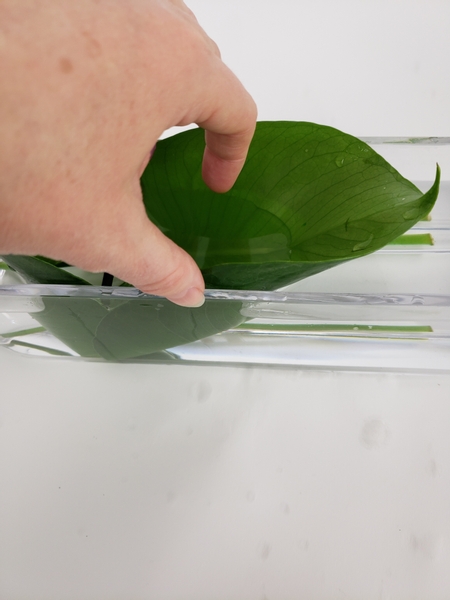 Add a second leaf to create a cup...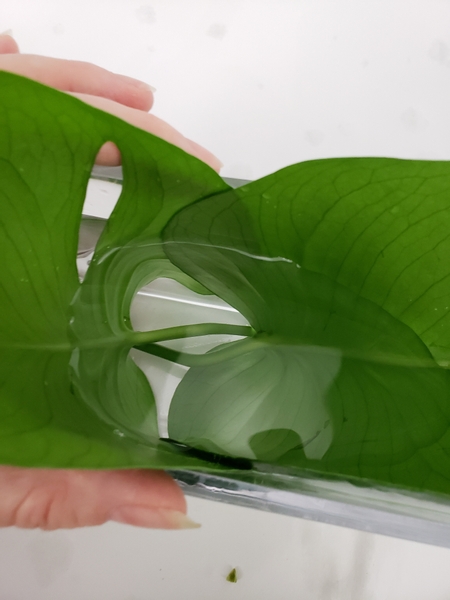 Fill the container with water so that it pools between the leaves making a secure puddle for the floral material.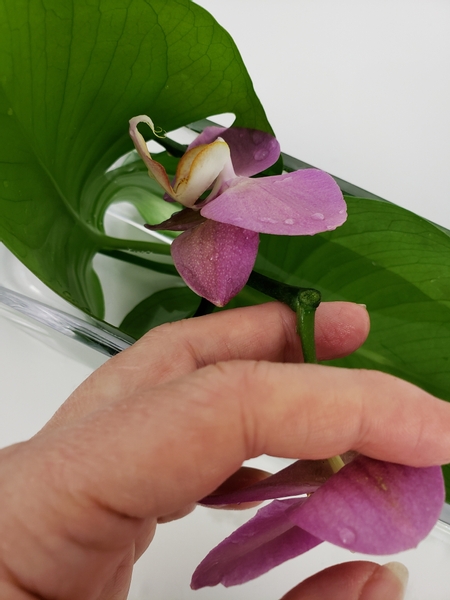 Place the orchid stem into the leaf puddle so that it sits comfortable. For my design this meant the flowering tip of the spike poked through the hole in the leaf...
Book readers turn to page: 273 where I talk about manipulating plant material to create an illusion.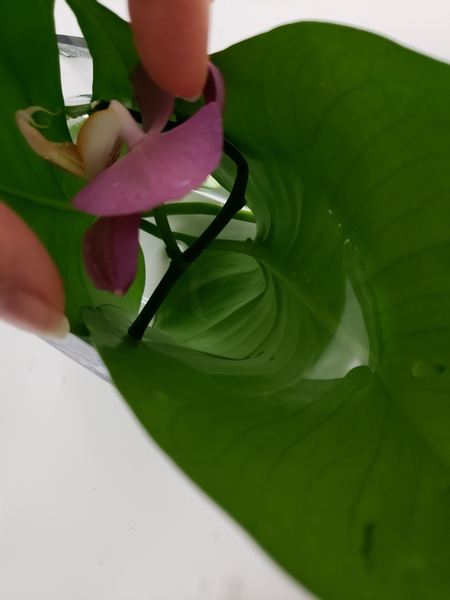 Gently manipulate the stem to wedge into the container... but take care not to snap the stem.... but if you do...
This week I added an alternative to help you craft this design if your stem is maybe not long enough... or you want to substitute the orchids with flowers that are not strong enough to wedge into position... or you are not yet comfortable with manipulating stems in this way. See this weeks email for more details. If you are not yet signed up for our once a week email tip make sure to do so before next Wednesday. These tips only appear in the emails and are not added to the Tutorial.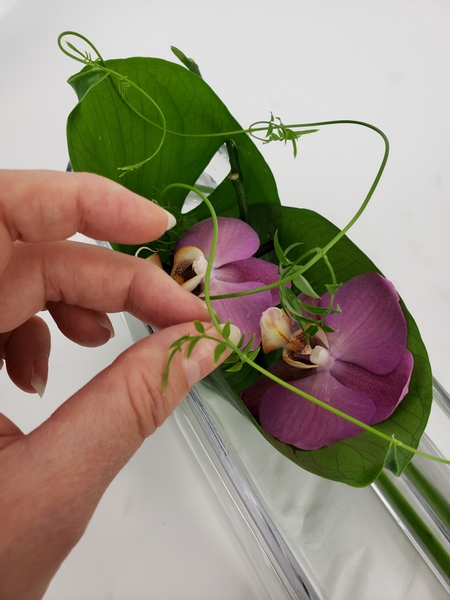 Add in a few vines to curve over the flowers.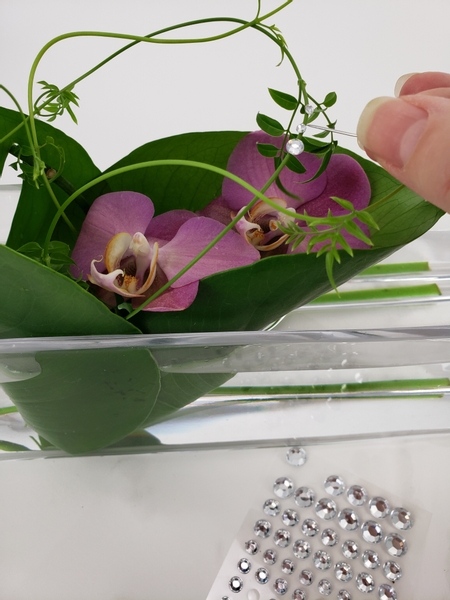 And finish the design with a few dew drop crystals.
See the Tutorial below for more information on how I add the crystals with a pin.
Sign up for my weekly newsletter
Every week I add a new design with related tutorials. Be sure to subscribe to receive an email notification with design inspiration.