My Creative Workbook
Christine de Beer - effortless floral craftsman
How to position the tiniest Spring stems using the hole in the side of a beaker wall vase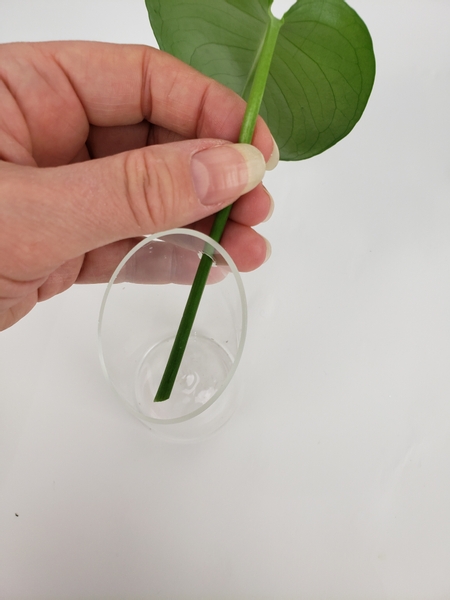 Thread your heaviest stem through the hole in the side of the beaker wall vase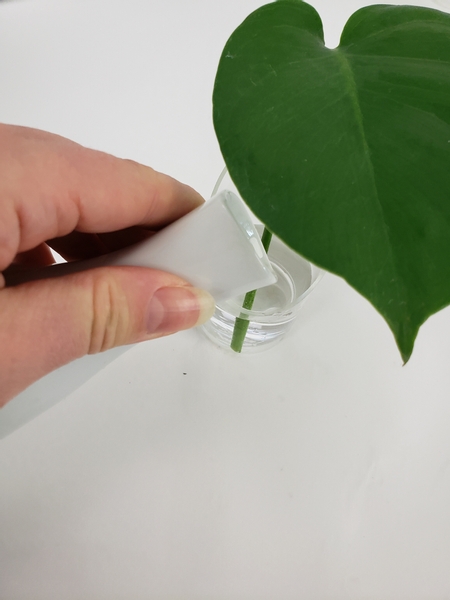 You want this stem to be balanced and anchored through the tiny hole. Slowly turn the stem to find its tipping point.
Fill the container with water.

I added a bit more about this in the notification email that I send out to let readers know that the weekly design is ready to view. Make sure you are signed up to receive your weekly bonus tip. The sign up is below this post.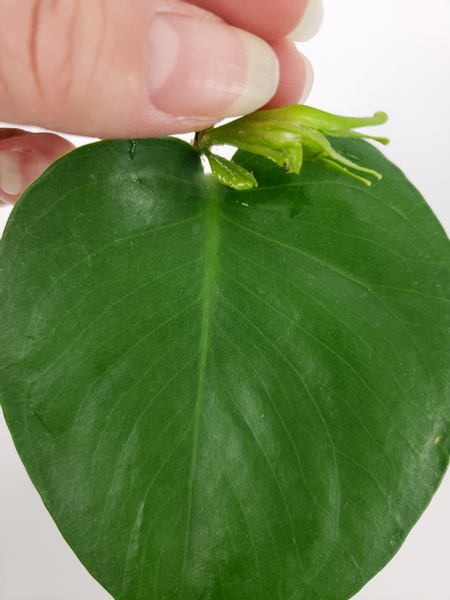 Add in a green flower bud that looks rather textured/vividly coloured to contrast the green leaf.
Oh yes… new growth is notoriously difficult to condition. But so pretty to bring inside on a Spring day!

Book readers turn to page 74 for my secret tip for conditioning new growth. But to get you started I have also linked a Tutorial below this post.
For more information about my book: The Effortless Floral Craftsman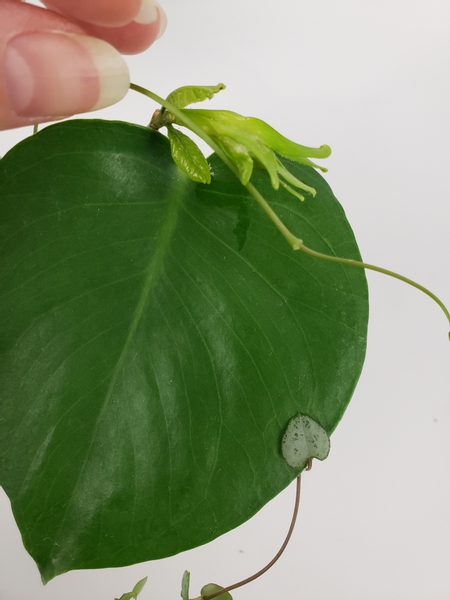 Drape over a few rosary vines over and around the leaf and bud.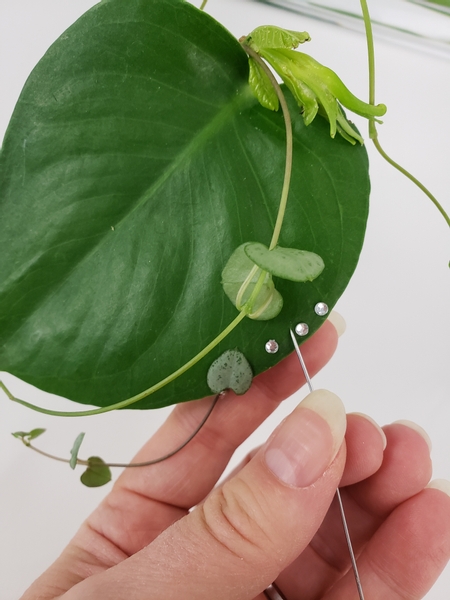 Add in a few dew drop crystals to finish the design.
Sign up for my weekly newsletter
Every week I add a new design with related tutorials. Be sure to subscribe to receive an email notification with design inspiration.