My Creative Workbook
Christine de Beer - effortless floral craftsman
I have news... and news. Actually I have news inside my news. Dutch floral designer Pim van den Akker, from Flower Factor invited me to participate in a FloraHolland initiative promoting the versatility of Freesias entitled #FreestyleFreesia

Here is the extended version of the video- you can see the original on the
Flower Factor Facebook page


#FreestyleFreesia design video for Flower Factor
… and then my news in my news: Did you notice my book in the background of the video? I am pretty sure there is an utterly cool way to tell your flower friends the title of your book… but I couldn't wait one more week!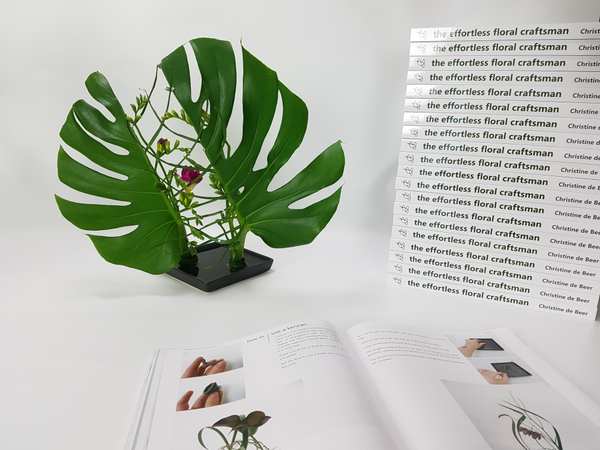 Yes, my book: The Effortless Floral Craftsman, a floral crafter's guide to crafting with nature is done. And by done I mean D.O.N.E.
After years of writing and designing, hours of positioning pictures and squinting at computer screens- and even a false start at printing where we quickly realized that the format was all wrong… this is exactly what a book about craftsmanship should look like!

So much love, passion, dedication and an embarrassing amount of happy-frustrated-happy tears went into this to get it just so.

And here we are. Over the next few weeks I will show you more. More to read and more to watch and more to share (and please share the #EffortlessFloralCraftsman with all your flower friends)

If you look in the top right corner of this page you will see my shop is now open. I am taking preorders for signed copies of my special craftsmanship edition hardcover book. The hardcover book will also be on preorder on Amazon from September 2018 and the ebook format will be exclusively available from, and also on preorder on, Amazon . The official release date for both formats is November 2018, with the paperback copy coming out in mid 2019 and those will be widely available at online retailers.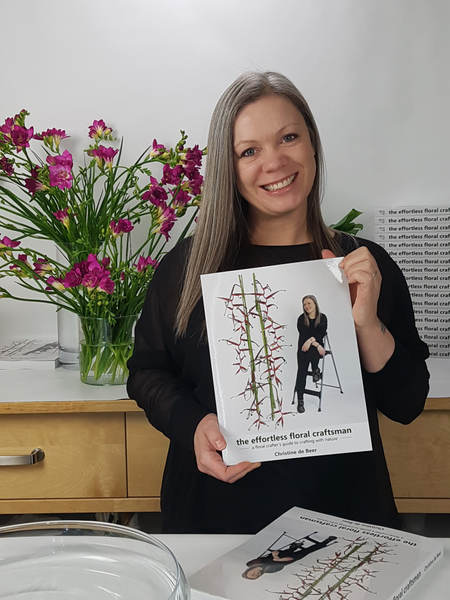 Note: I will be sending out books on a first preorder-first received basis when I receive my advance copies in September. So you might just get a copy before November! I will, however, only have a few copies to mail before the official release date so if you want a book earlier reserve your copy as soon as possible.
... and see below for the bonus Tutorial for this week: Kenzan Foliage Cover-up, as promised.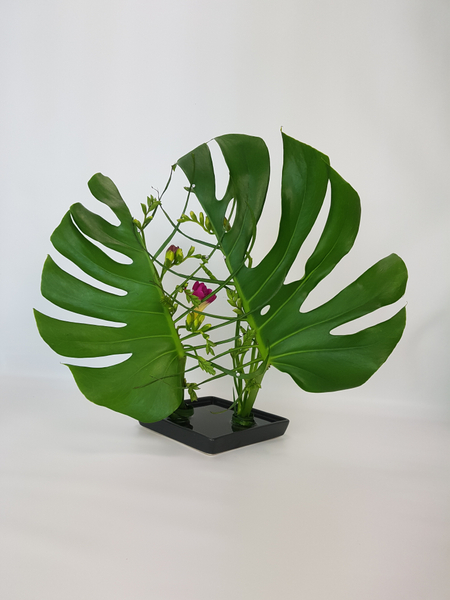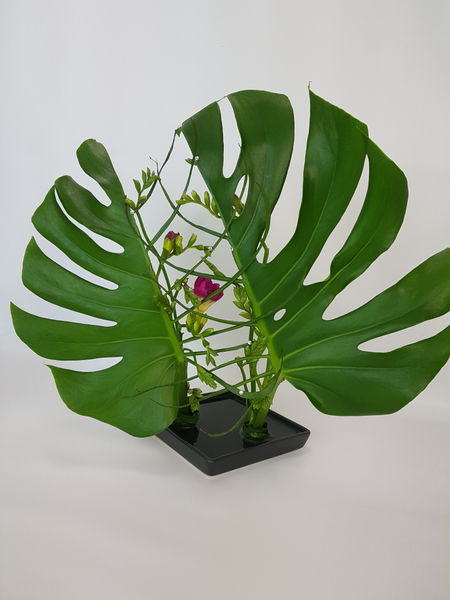 Caught a glimpse? A gape? A gawk? a peek, a peep, a peer, maybe?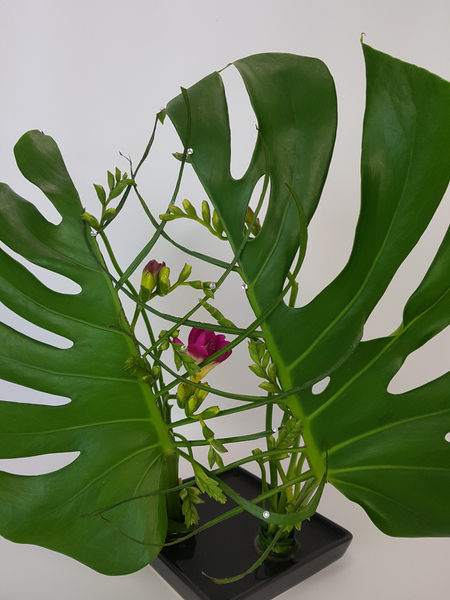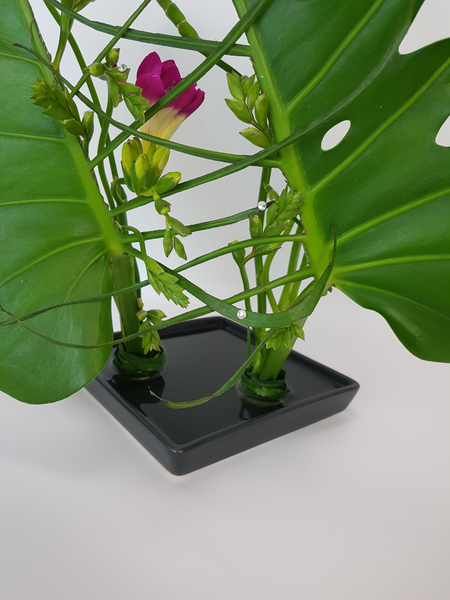 Could you spot it? A scan? A sight? A spy or a stare?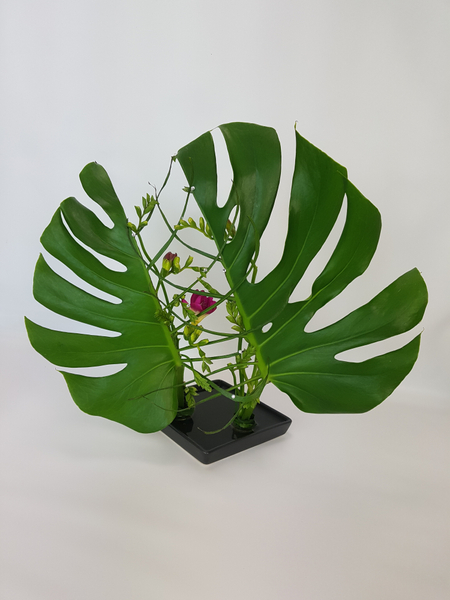 Detect? Discern? Discover? Determine?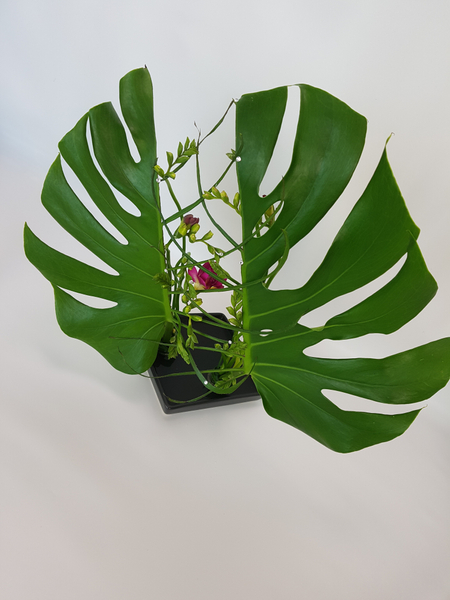 Could you ferret my news out or did you simply find?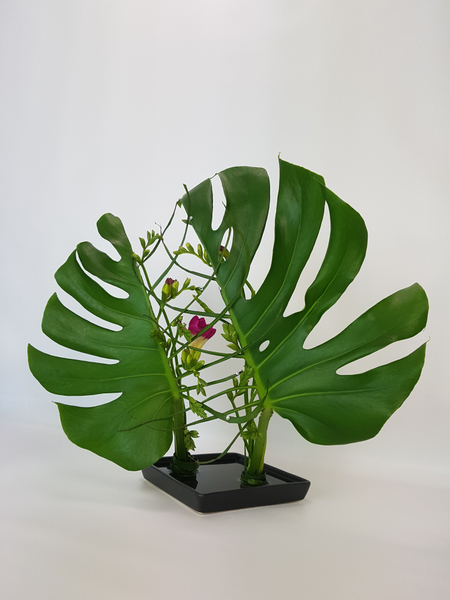 Reconnoiter? Or ponder or probe? I am so excited… did you see!?!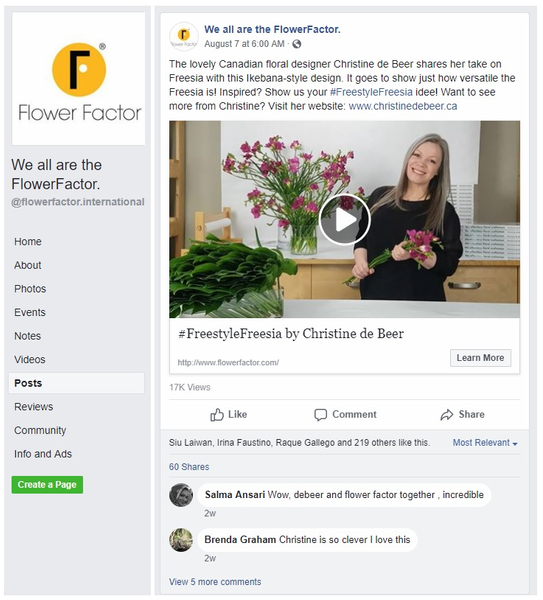 Thank you to Flower Factor for inviting me to contribute my #FreestyleFreesia video. To learn more about Flower Factor
Sign up for my weekly newsletter
Every week I add a new design with related tutorials. Be sure to subscribe to receive an email notification with design inspiration.