My Creative Workbook
Christine de Beer - effortless floral craftsman
Weave a heart shaped basket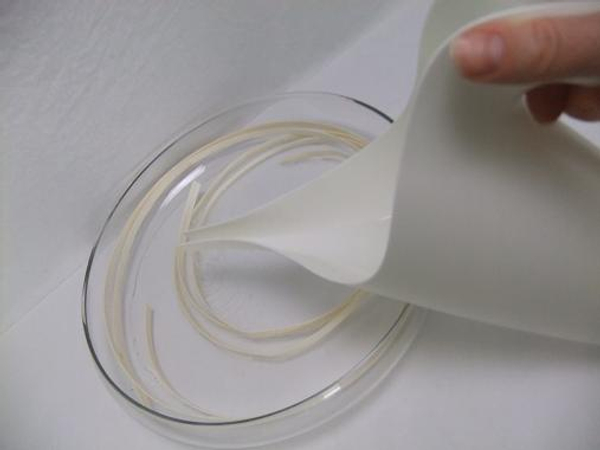 Soak nine strips of cane in warm water...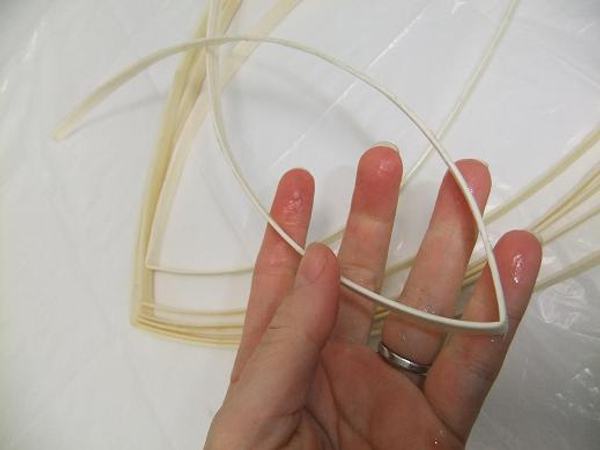 ... bend eight of the nine strips in half. Set the last strip aside to bend and shape as the handle later.
Start to weave the strips together to create an open heart shaped basket.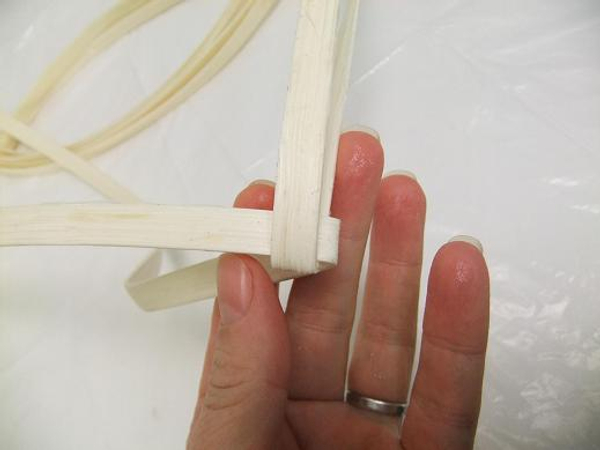 Hook the first strip over the top half of the second strip
For more detailed weaving instructions see the Tutorial below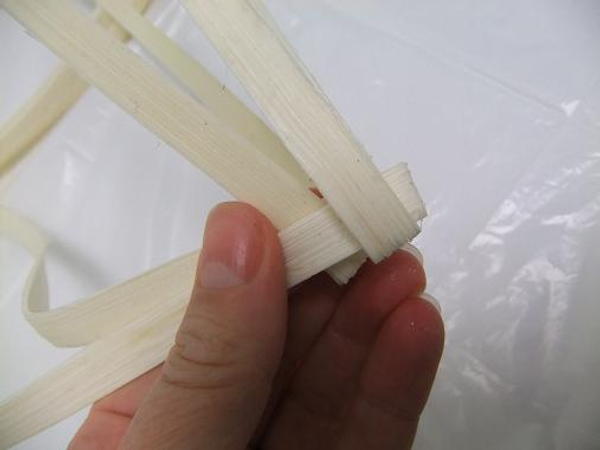 Hook the third strip over the bottom half of the second strip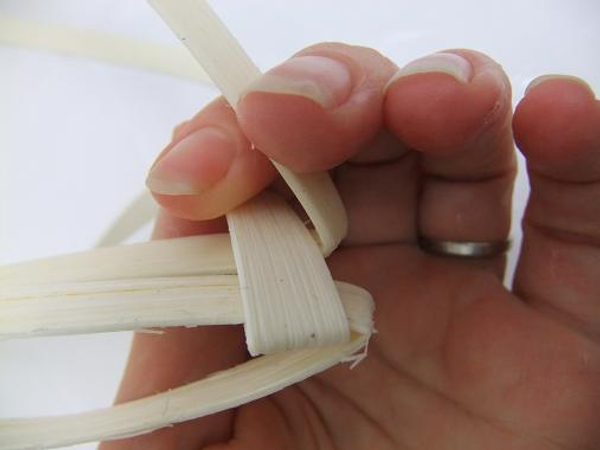 Weave both the back and the front strips. Do the mirror image of the front at the back so that the basket weave continues.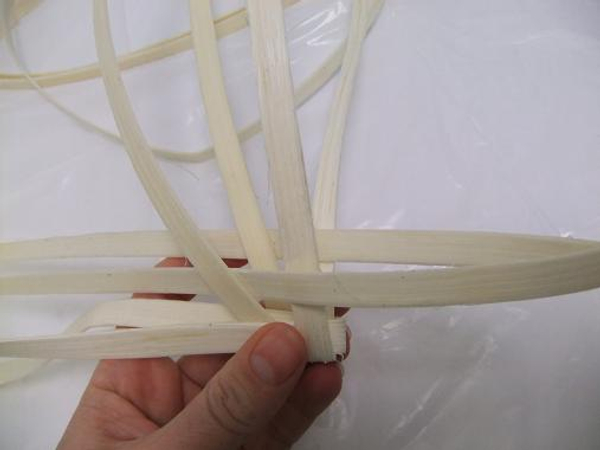 Add the next strip and weave it in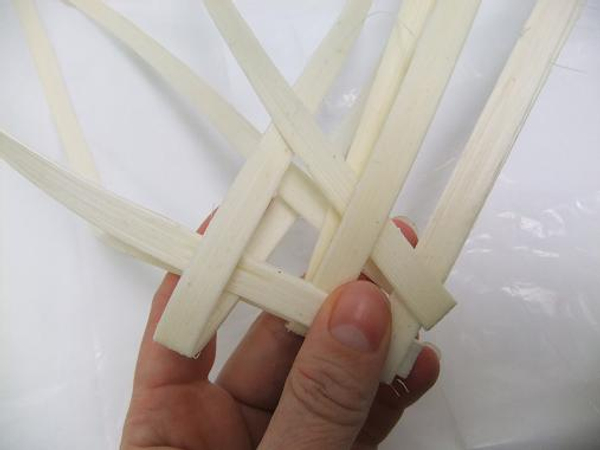 Weave in another strip...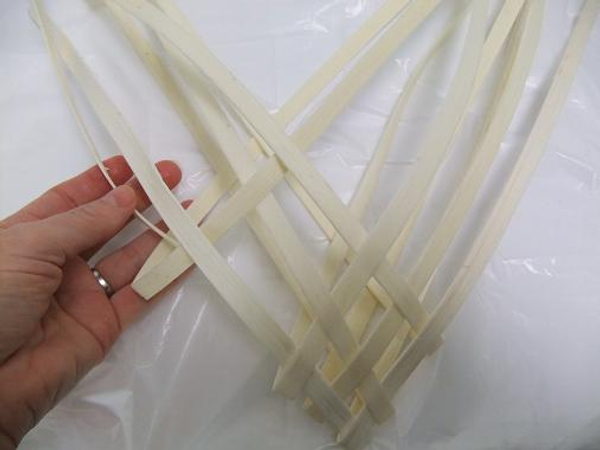 Weave the strips as they cross.
Each strip creates a mirror image of the weaving pattern on the other side of the basket. As you add the strips make sure the hook together.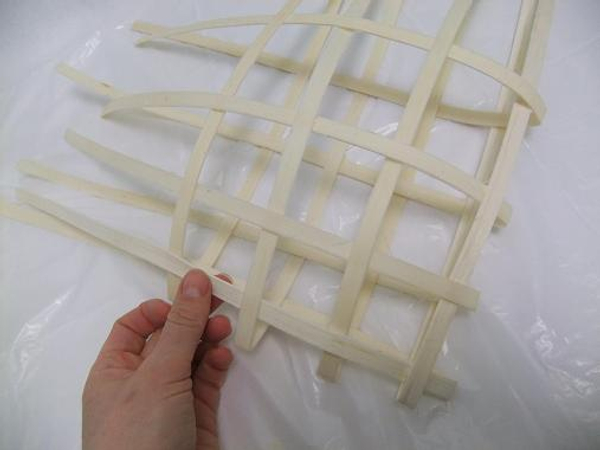 Space out the cane weave to create the heart basket.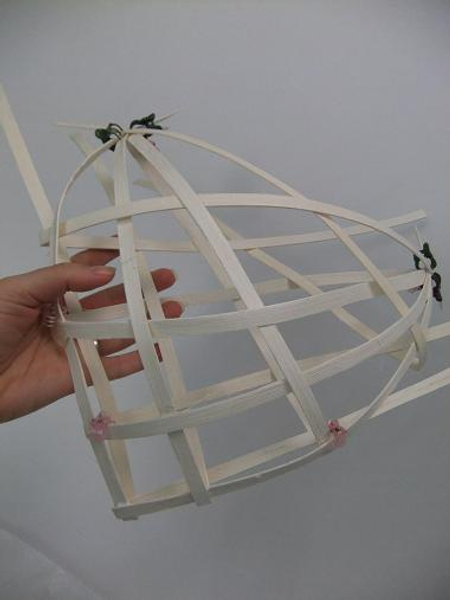 Cut the dangling bits of cane shorter, divide in half and gather each half to create the open "V" part (Cupid's bow) of the heart. Curve the strips slightly so that the heart shape puffs out. Glue the end pieces and clip it together to keep it in place while the glue dries with a butterfly clip
See Tutorial below for more details on how to use a butterfly clip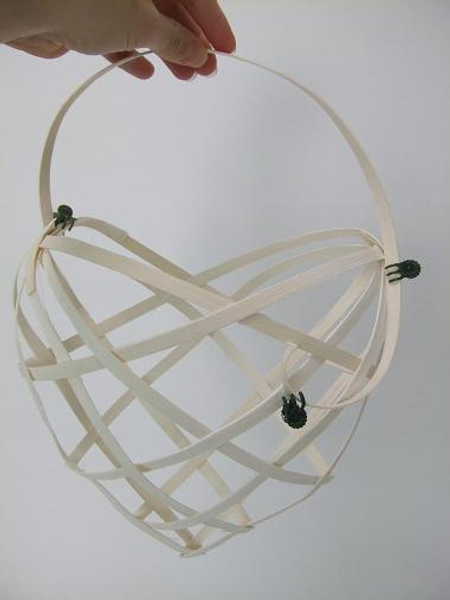 Add another cane piece over the heart shape for a handle and glue. Again clip the glued sections to keep it in place while it dries
Set the basket aside to dry completely before removing the clips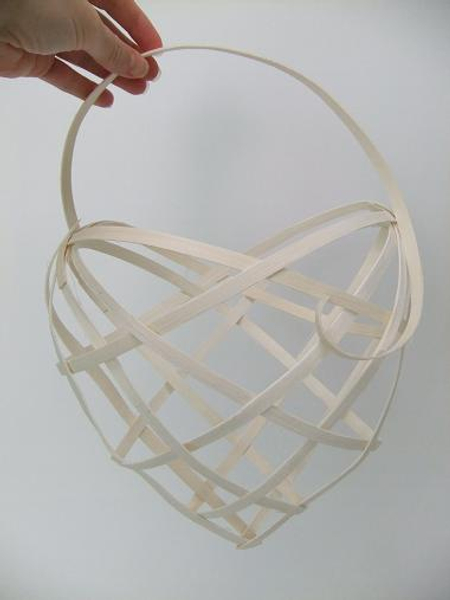 Heart shaped Midelino Cane basket ready to design with.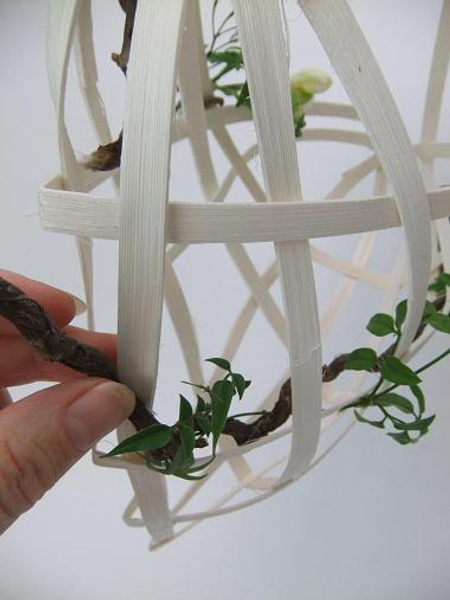 Weave in a few hazel twigs and add small drinking straw test tubes (see Tutorial below) to keep the fresh sprigs of jasmine and freesia buds hydrated
Sign up for my weekly newsletter
Every week I add a new design with related tutorials. Be sure to subscribe to receive an email notification with design inspiration.