My Creative Workbook
Christine de Beer - effortless floral craftsman
My article and Bridal Basket design featured in
DIY Weddings Magazine

It is inconceivable to celebrate life's occasions without at least a few natural elements. When daydreaming of your wedding you will most definitely dream of adding a twig, a leaf and a flower… or two. Floral designers take those natural elements and transform them into something extraordinary. A few skillfully woven twigs become a rustic Christmas wreath. A few skillfully arranged sprigs of mistletoe become a kissing ball.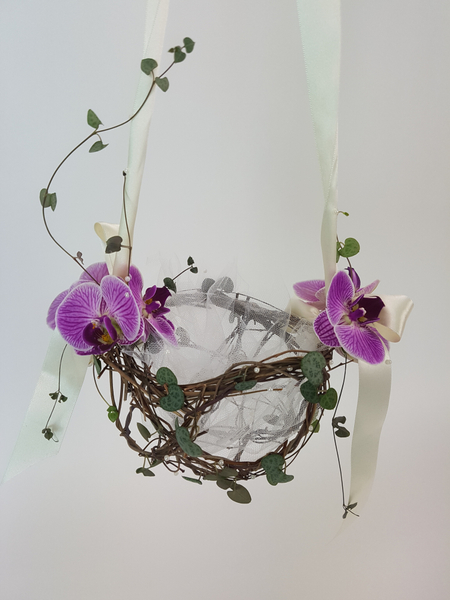 With some guidance and know how a DIY bride can also learn how to skillfully craft the natural design elements she dreams of.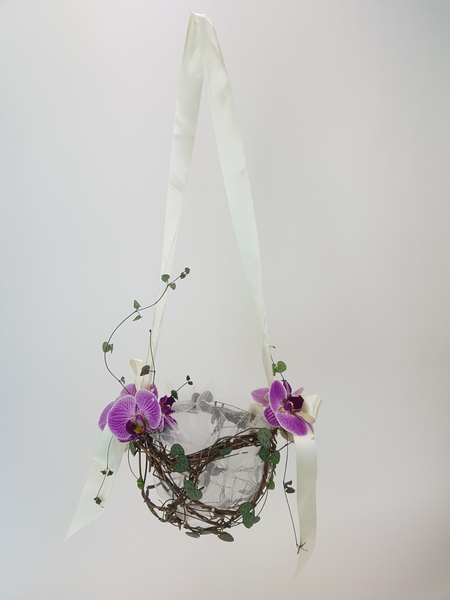 That magical something professional floral designers add to their designs, is what sets them apart and makes them professionals. It is found in the skills they learn and develop. It is the effort professional designers put into their work. That extra something. That attention to detail. It is what we call floral craftsmanship.
Your first guiding principle in learning the magic of floral craftsmanship is: If you can see how it was done, you are probably doing it wrong. You aim to achieve the well groomed look you want without exposing the techniques used. For instance: wires, glue and staples should be hidden to the onlooker.

Here are a few more hints from my book the effortless floral craftsman, a floral crafter's guide to crafting with nature , to get you inspired to add that professional touch of floral magic to your wedding floral designs: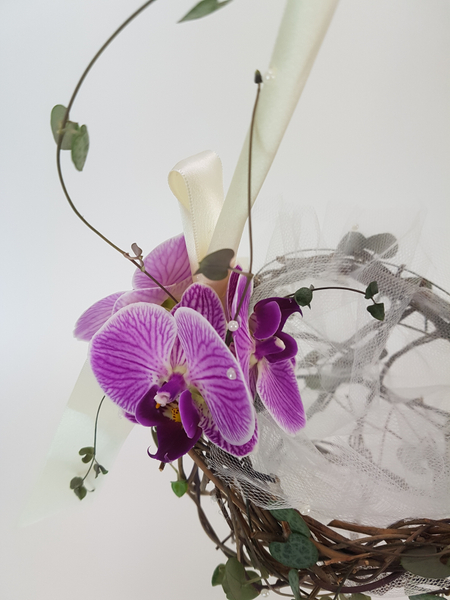 Be ruthless and use only the best:
Apply this thinking to your tools, techniques, and the plant material you choose. If you are on a tight budget, use fewer of the best quality flowers. With "the best" I mean whatever suits your specific needs best. That means both well made, and made well from perfectly conditioned, blemish free plant material at their peak. Even if you are going for a more natural look. Great quality really makes a difference.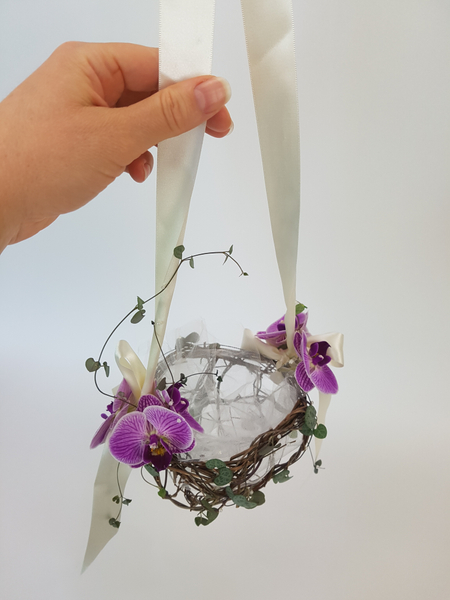 Spend extra time getting your mechanics right:
Many designers offer workshops or will be willing to show you how to design some of your wedding elements when you order your flowers from them- and I really suggest that you do order flowers from a professional supplier that can support you. Your wedding flowers should be technically perfect. You do not need additional stress of trying to save a wilting bouquet that is falling apart on your way down the aisle. Stable and strong foundations will make your job much easier.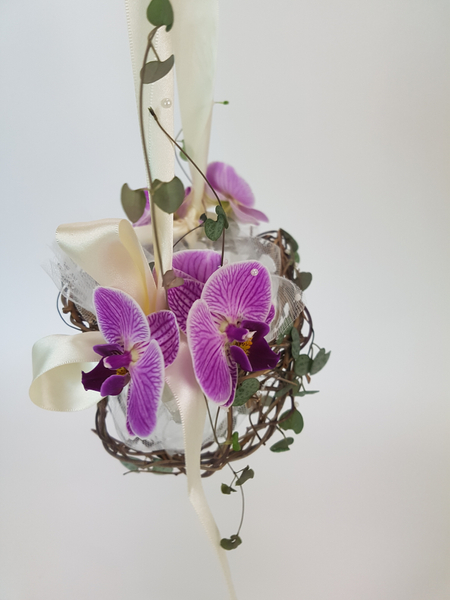 Add your own brand of magic:
You have unique talents and abilities, in my book I talk about how we develop our own effortless style. This is how you add your own brand of magic to your work. Your creativity, your original way of interpreting your wedding vision and your preference in design materials will make the design sparkle.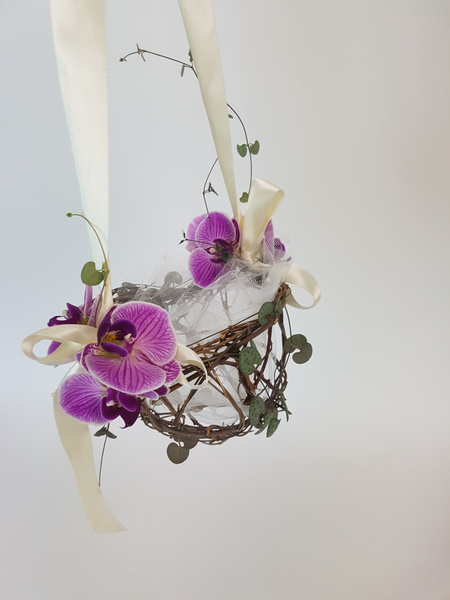 A little bit of magic goes a long way:
Enough is enough. I know it is fun designing for your wedding but one great idea, perfectly executed really is enough. A touch of sparkle, ribbon or accessory is enough. Take the advice of Coco Chanel about dressing with accessories: "Before you leave the house, look in the mirror and take one thing off." The same goes with a floral design. Let the flowers speak, never the accessories. Too many details become cluttered and confusing.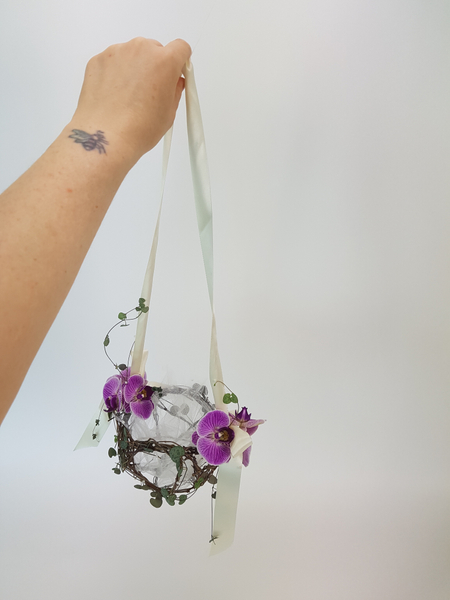 Really magical floral designs, designs that are memorable, stir emotions, leaves you breathless, always has that magical something. That something that makes the onlooker wonder just how exactly you managed to do that.
Sign up for my weekly newsletter
Every week I add a new design with related tutorials. Be sure to subscribe to receive an email notification with design inspiration.