My Creative Workbook
Christine de Beer - effortless floral craftsman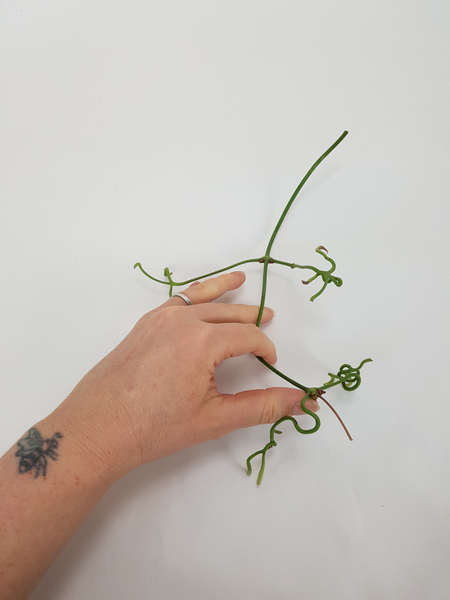 Manipulate the vine so that it can be woven.
See the Tutorial below for more detailed instructions on how to prepare stems for weaving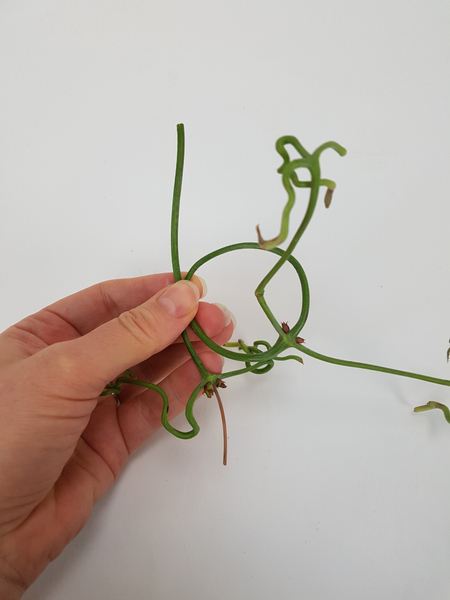 Curve the vine into a circle to begin weaving a tiny wreath.
See the Tutorial below for more detailed instructions on how to weave a wreath.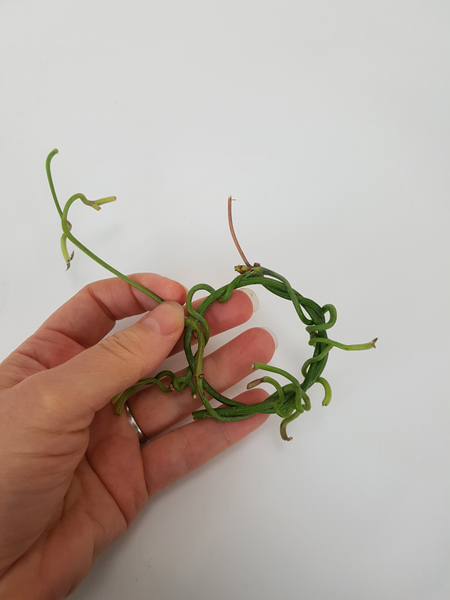 Weave the stem end tendrils into the wreath.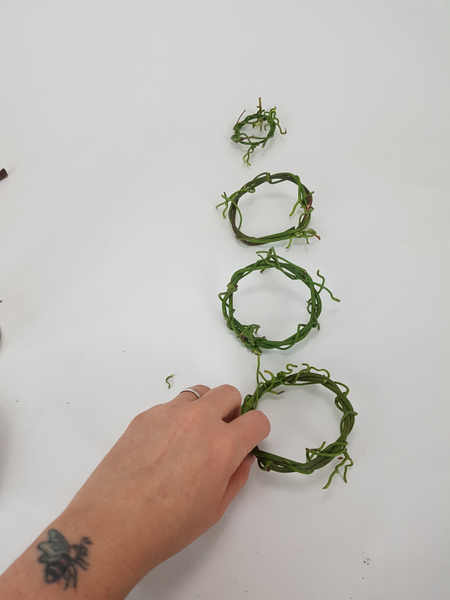 For my swinging nest I wove three larger wreaths and one small one. The size of the wreaths depends on the size of the container you want to fit into the swing. The one smaller wreath is used at the bottom to craft a base for the vase to rest on.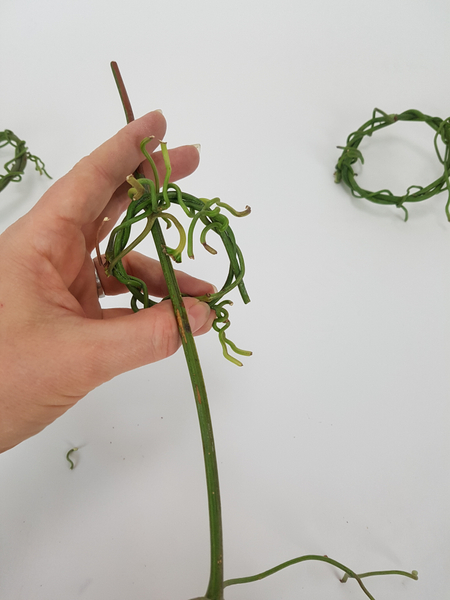 Weave a longer vine through the wreath. Slip it through until about midway so that the wreath rest in the middle of the vine.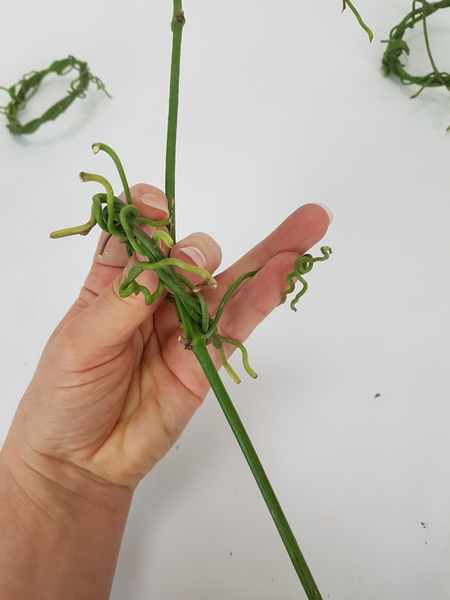 Let the wreath catch on a vine stem tendril.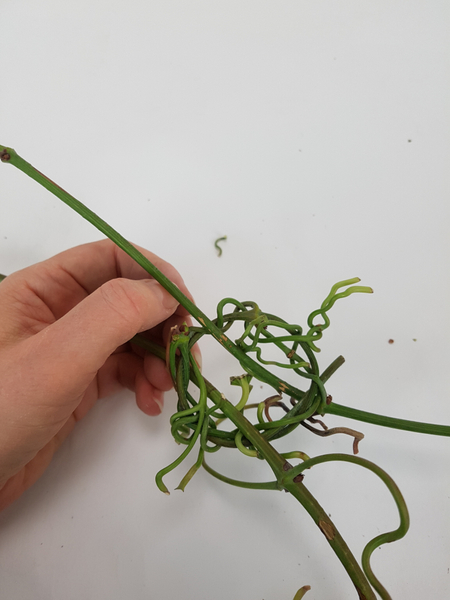 Weave this vine stem tendril around the wreath to secure it.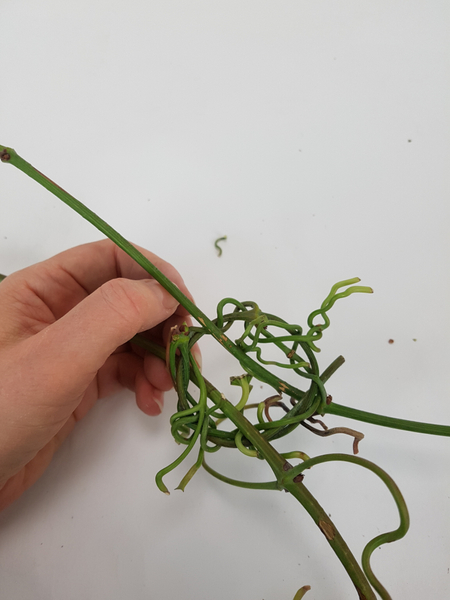 Weave in a second vine and secure that with a stem tendril.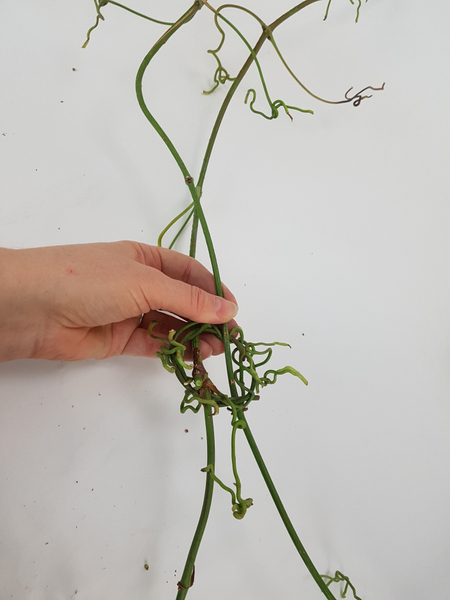 Weave the tendrils around both wreaths to secure the vines into place. Make sure the wreath is secure because the container rests on this part of the swing design.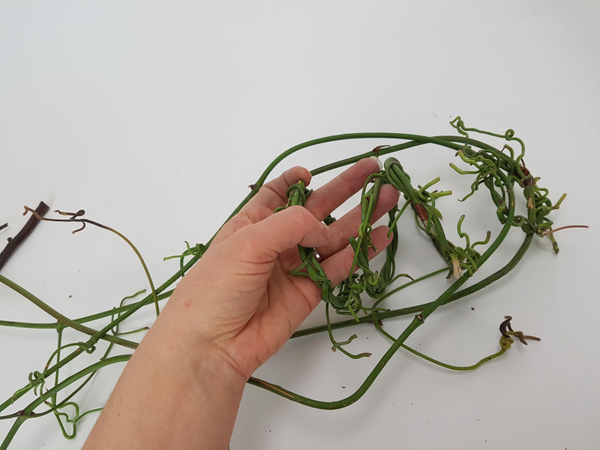 Fold the vines up and place the other wreaths inside.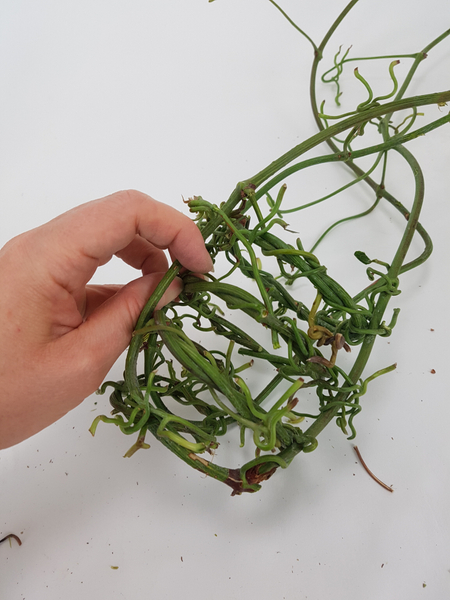 Position the wreaths so that the container will be able to be nestled into the cavity.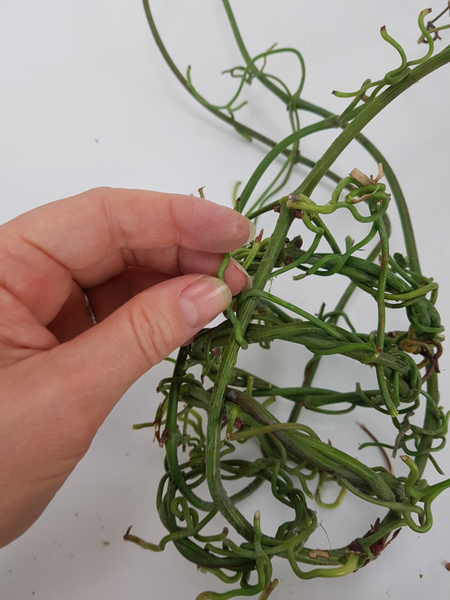 Secure the wreaths with stem tendrils from the vine.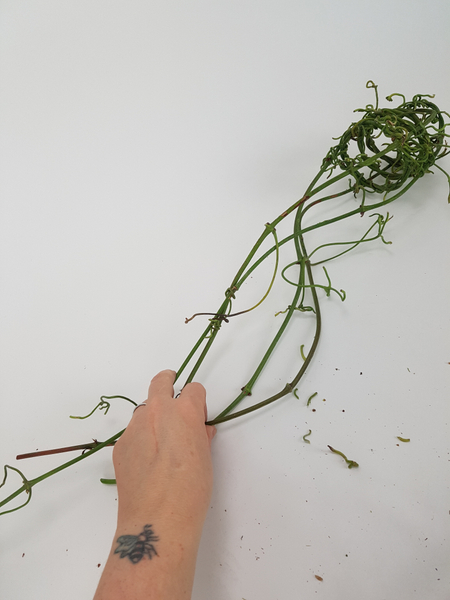 Measure out the hanging part of the swing.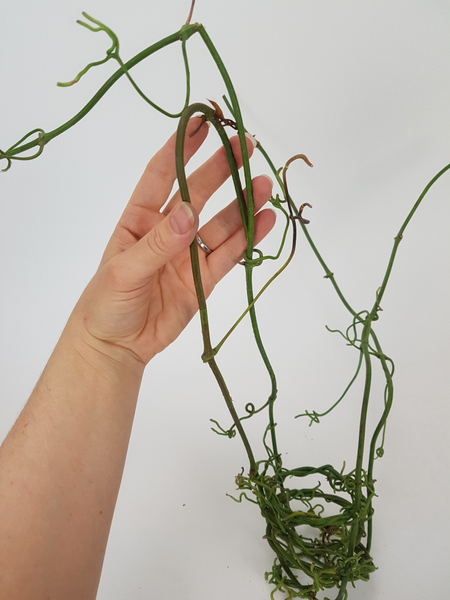 Carefully curve the vine.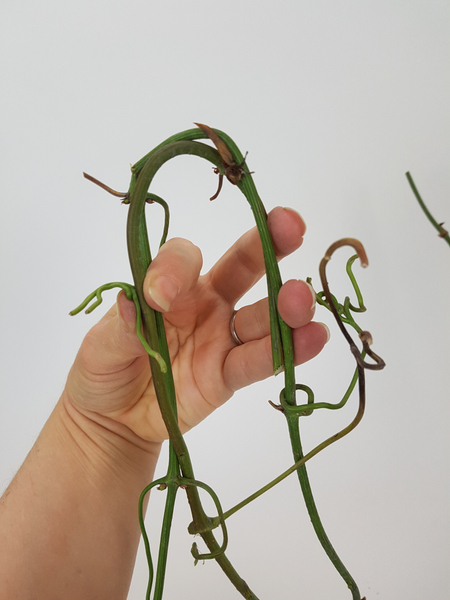 Curve the other vine on the same side.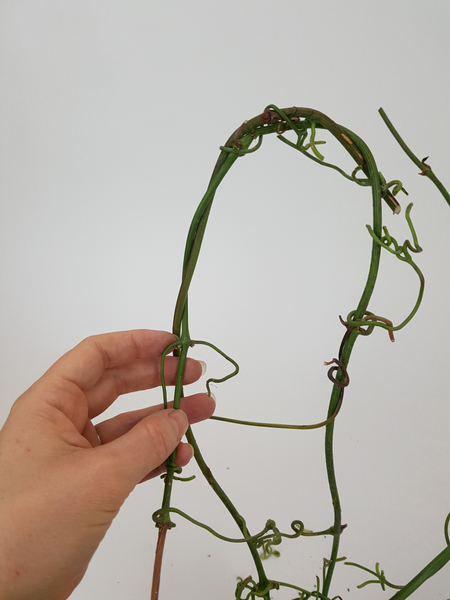 Weave the two vines to combine and secure with stem tendrils.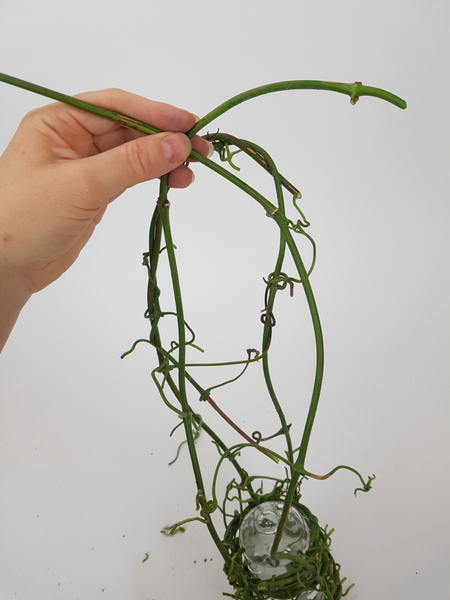 Measure out the other side so that it is the same length.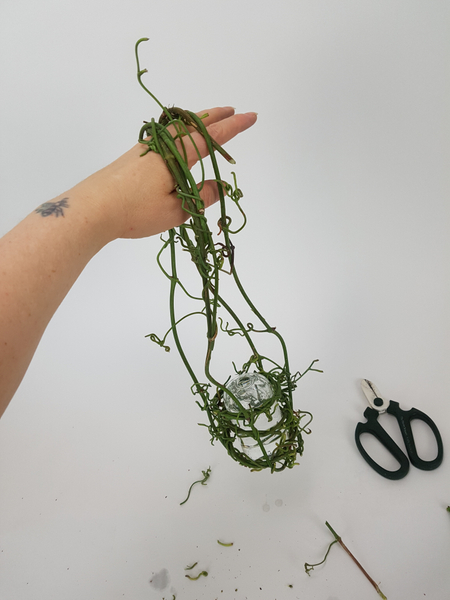 Weave the vines together and secure with tendrils. Pick the swing up to test if it is secure. Add tendrils where needed.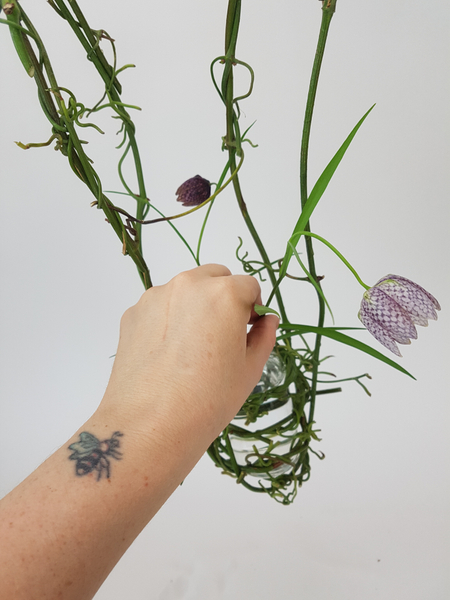 Fill the container with water and place the flowers.
Sign up for my weekly newsletter
Every week I add a new design with related tutorials. Be sure to subscribe to receive an email notification with design inspiration.