My Creative Workbook
Christine de Beer - effortless floral craftsman
A little nest for Easter chocolates that naturally hooks over the edge of a container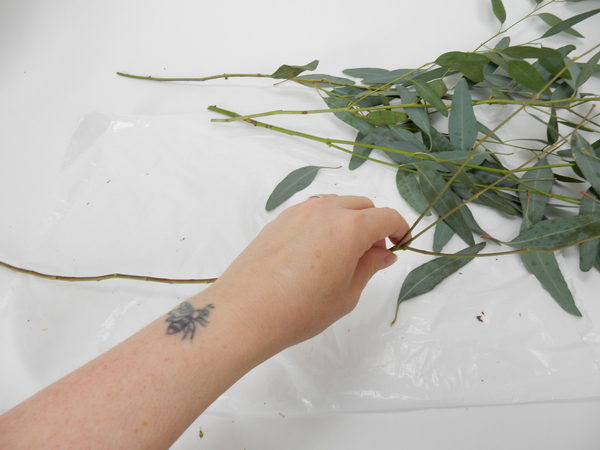 Strip the foliage from Eucalyptus stems. Use non toxic stems especially if you are placing unwrapped chocolate in the nest.
You can use any pliable weaving stem. See the Tutorial below for detailed instructions on how to strip weaving stems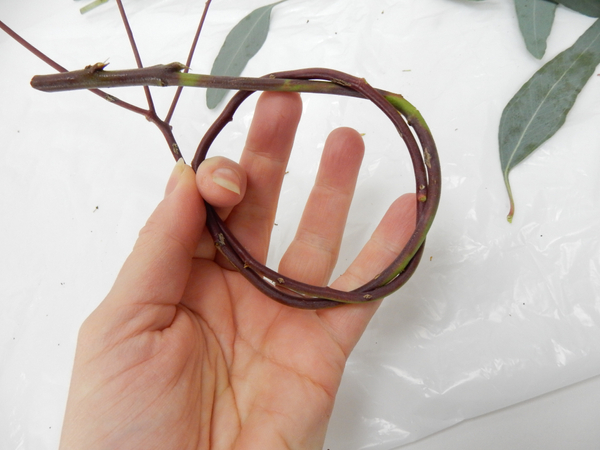 Start weaving a small wreath
See the Tutorial below for more detailed instructions on how to weave a wreath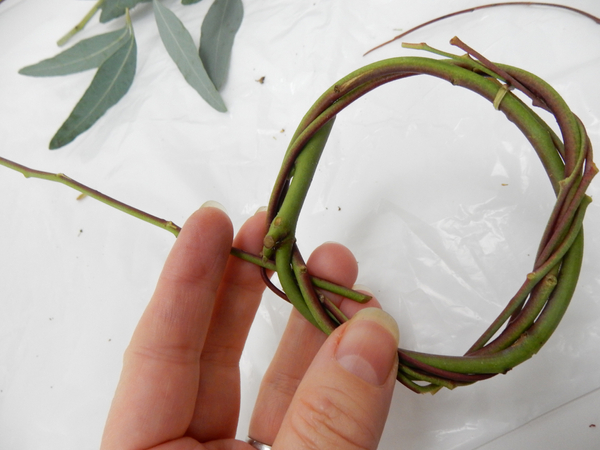 Continue to weave to create a sturdy little wreath with plenty of twigs that form small gaps all around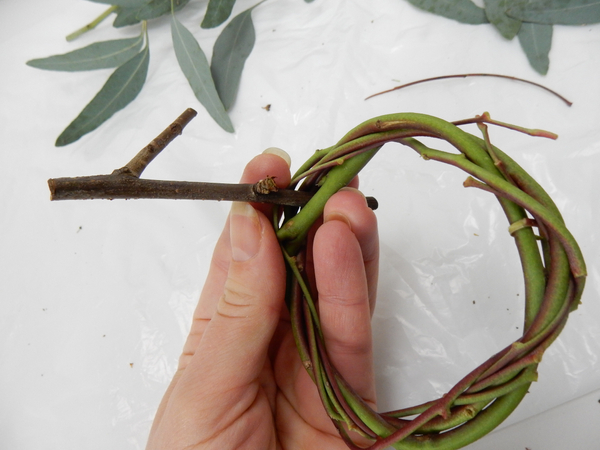 Cut a stem with a hook in short. Press the thicker stem through a gap in the wreath weave and twist the other stem to point away from the wreath.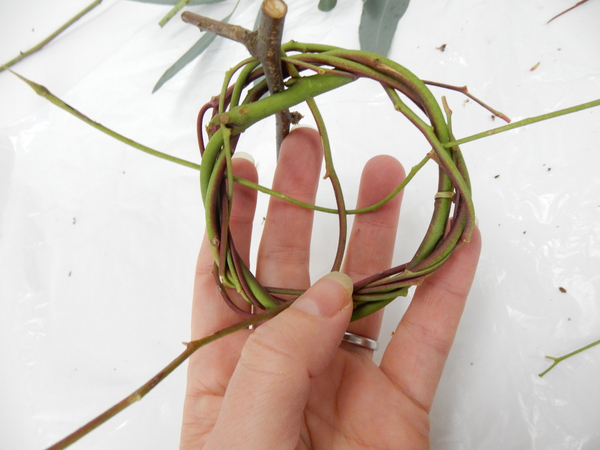 Weave in thinner stems through the gaps and extend to create a lining for the nest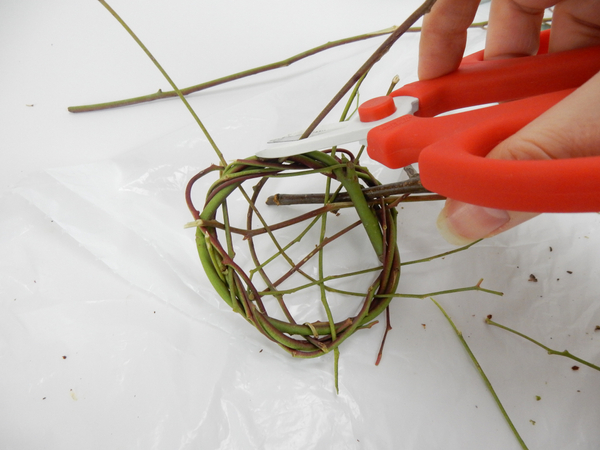 Weave the stems through and cut the ends short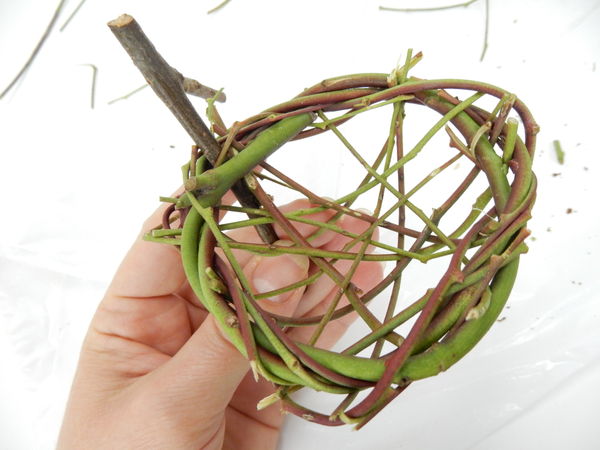 Make sure the twig hook is secure by weaving in extra stems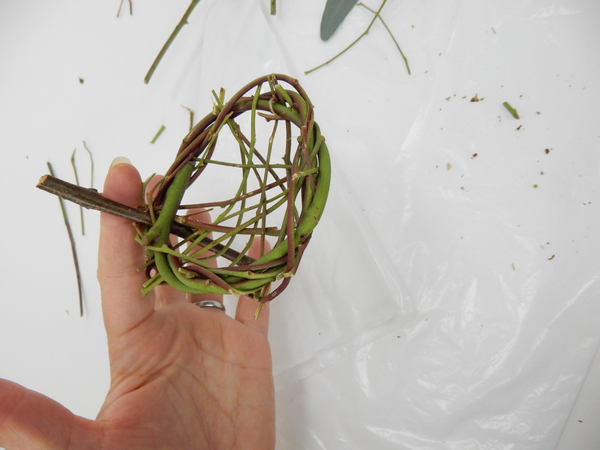 Adjust the hook to make sure the nest hangs securely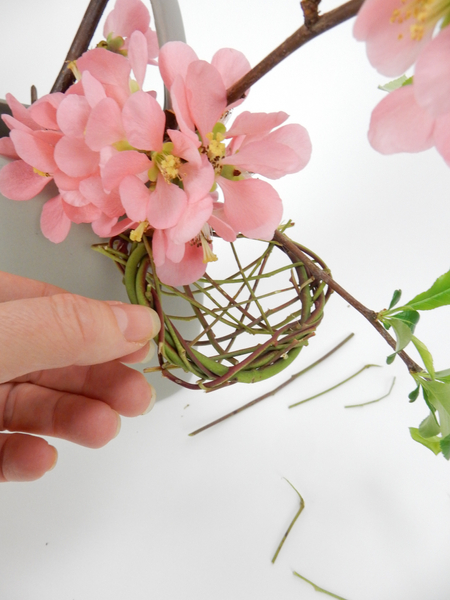 Hang the nest over the edge of a container
Sign up for my weekly newsletter
Every week I add a new design with related tutorials. Be sure to subscribe to receive an email notification with design inspiration.