My Creative Workbook
Christine de Beer - effortless floral craftsman
Every designer knows how to stretch their supplies. We use and re-use our dried plant material until our fellow designers feel like hiding it from us. I formed such an attachment to my vine wreaths. I made about 20 wreaths (from really large to tiny small) in 2007 out of grape vines from a wine farm nearby.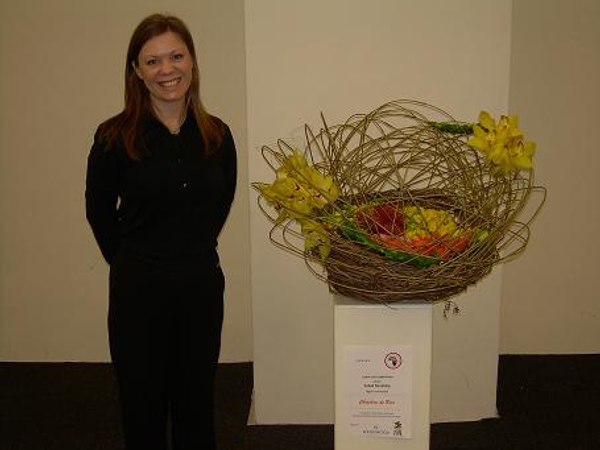 The wreaths made its debut in my first big competition the 50th Anniversary of the South African Orchid Society at the Cape Town Convention Centre.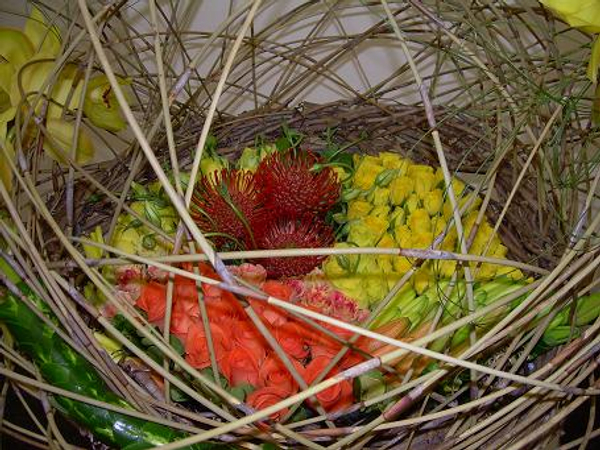 I stacked the vine wreaths to shape a basket- small inside growing larger to the outside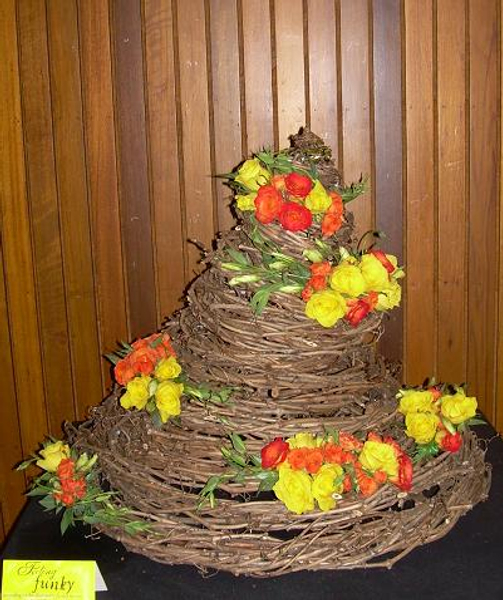 I turned them upside down for a competition the year after entitled "Feeling Funky"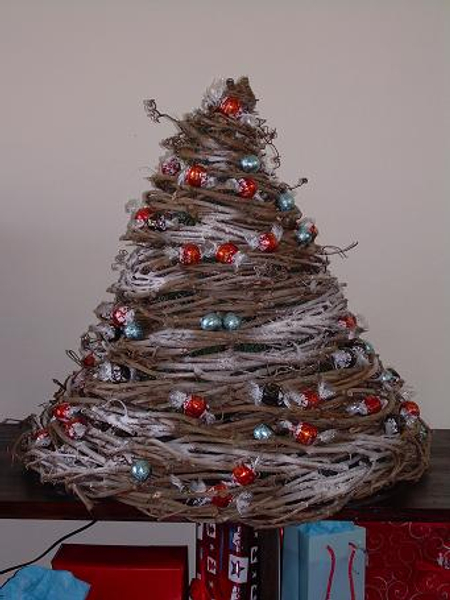 And then even later that year- with the help of fake snow and chocolates it became our Christmas tree. Looks a bit like Mount Crumpit from Dr. Seuss' How the Grinch stole Christmas!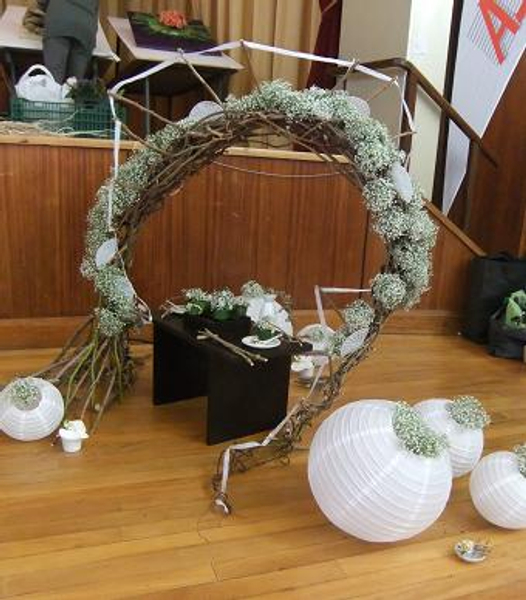 The larger wreaths returned, although cut open and twisted in my Floral Sushi "Intimate dinner for two" design last year. Helderberg Flower Club: Floral Fantasy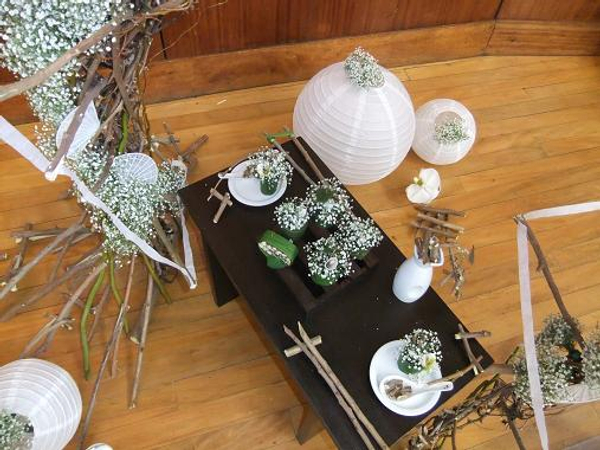 Little twigs cut from the vine wreath served as Chopsticks and sushi bits
Since then I had to cut a few up for twigs, gave a few as gifts and this is it…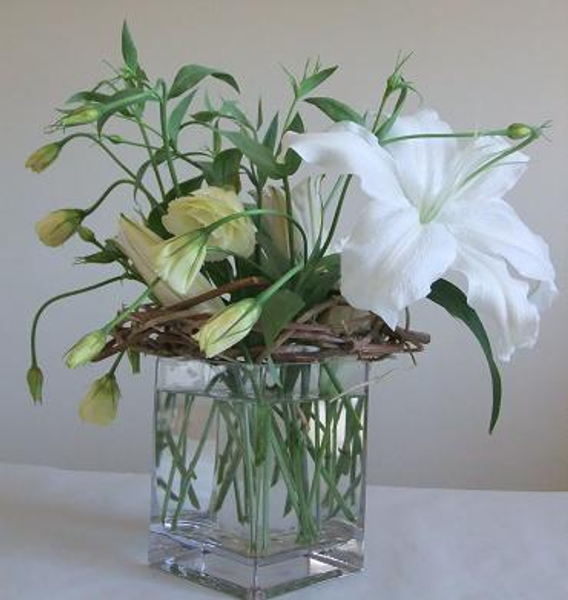 My last vine wreath: A twig flower frog.
Keeping the stems of Lisianthus and Lilies neatly in place.
Sign up for my weekly newsletter
Every week I add a new design with related tutorials. Be sure to subscribe to receive an email notification with design inspiration.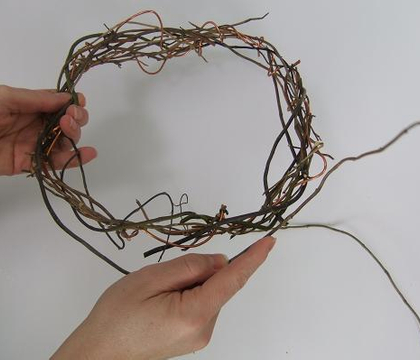 1 November 2011
Weaving a twig wreath
For my design I wanted the wreath to look wind blown so I added a few loosely woven twigs into the weave. I also wanted to emphasize the autumn colours so I added a twirling...