My Creative Workbook
Christine de Beer - effortless floral craftsman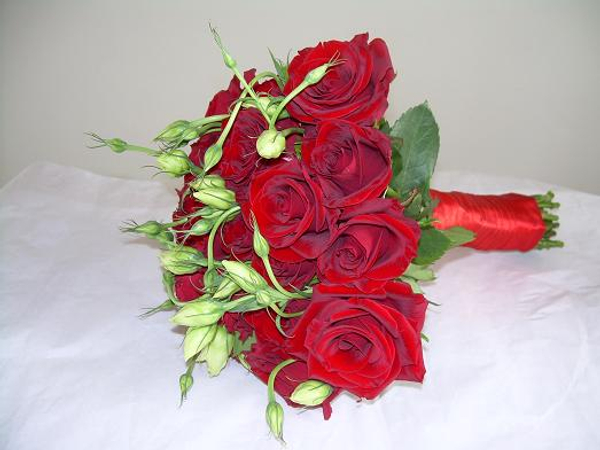 Eustoma
Lisianthus and Rose
Common name
Lisianthus, Texan Poppy, Texas Bluebell, Tulip Gentian, Prairie Gentian
Origin
Northern South America, Mexico, Caribbean and since 1980 the range has developed considerably due to eustomas being cultivated in the Netherlands
Varieties
New varieties improve on vase life and are increasingly popular as a cut flower.
Colors
green, white, cream, dark purple, lilac, pink, and bi-coloured
Vase life
Seven to ten days with proper care. Avoid bright sunlight and humidity.
Uses
Beautiful small buds that look like tiny trumpets. Long stems can be woven into a design. Spiral in a glass vase. Although soft,the stems are still strong and can stand up in a vase.
Conditioning
Cut the stem at an angle and remove all the foliage that might fall below the conditioning water line. Place the stems in warm water with dissolved flower food for about two hours before designing.
Sign up for my weekly newsletter
Every week I add a new design with related tutorials. Be sure to subscribe to receive an email notification with design inspiration.