My Creative Workbook
Christine de Beer - effortless floral craftsman
In geography, an oasis is a remote area of vegetation in a desert, typically surrounding a spring or similar water source.

In Floral design Oasis is basically the same thing.

It is a small block of floral foam that we use as a water source for plant material.
But as a contemporary designer there is so much more you can do with Oasis. Over the coming month I will explore and use Oasis (focusing mostly on Rainbow Oasis) in my designs and add a few tutorials as I go along.

My Oasis design series include: Prickly Oasis, my take on using Oasis as a water source, A Work of Heart, using Oasis to weigh down an underwater garland Hanging Garden Oasis in powder form, One Singular Sensation, carving pebbles, Crossing Boundaries, using Oasis to conceal mechanics and A Rock by any other Name.. for Oasis rocks
See below for the design links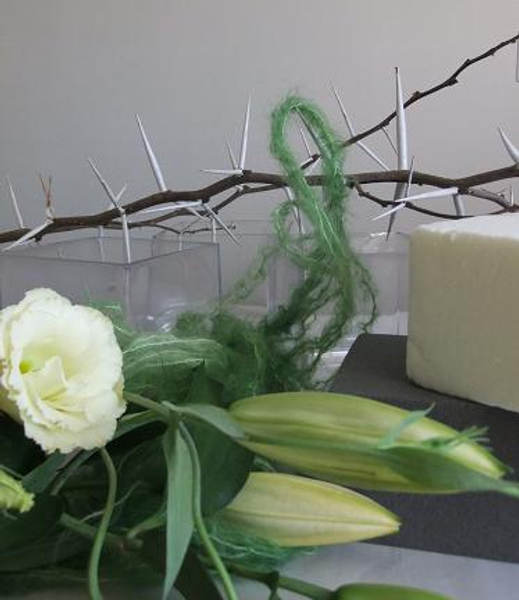 This is my second Oasis design in this series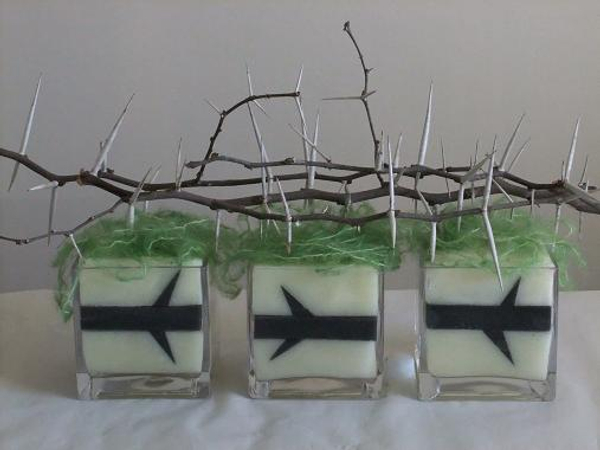 Place three soaked blocks of ivory Rainbow Oasis with charcoal grey thorn details in three identical glass containers.
Place green wool on the top to soften the look of the Oasis. Place the Acasia thorns into and across the Oasis and finish the design with stems of lilies and lisianthus.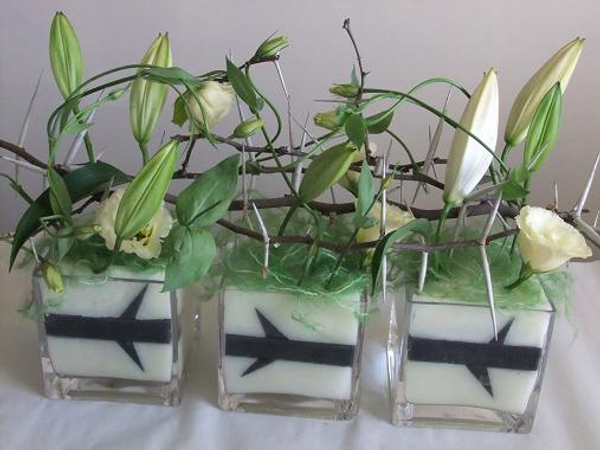 Top up with water as it evaporates or is absorbed by the stems.
Sign up for my weekly newsletter
Every week I add a new design with related tutorials. Be sure to subscribe to receive an email notification with design inspiration.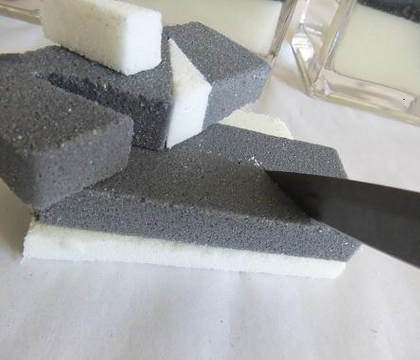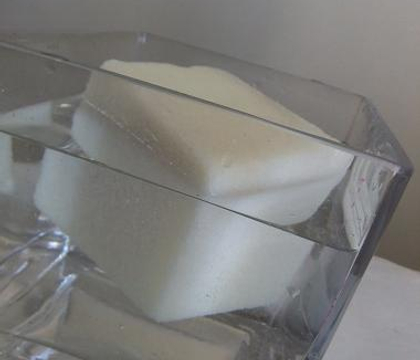 20 February 2011
Soaking Floral Foam
Each block of foam holds forty times its own weight in water. One brick holds two litres of water