My Creative Workbook
Christine de Beer - effortless floral craftsman
The RHS Chelsea Flower Show, held every year in Chelsea, England is one of the best known Floral Art Competitions in our design calendars.

I was invited to exhibit in this year's show.

I participated in the second session, with staging overnight at 9:45pm on Wednesday 20 May to be completed on Thursday 21 May at 6 am.
My Limelight design was inspired by a slice of lime. But I wanted it to look like it was spun by a butterfly. I used Sisal, silk and loads of Lisianthus flowers and 9 grapevine plants. Each tiny stem was placed in a water filled glass seahorse or test tube to keep it hydrated.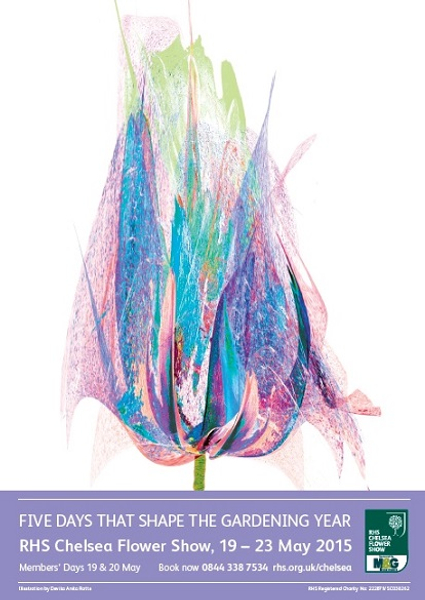 Judging of the floral arrangement exhibits at the Royal Horticultural Show is by RHS criteria
Schedule Class D, Limelight: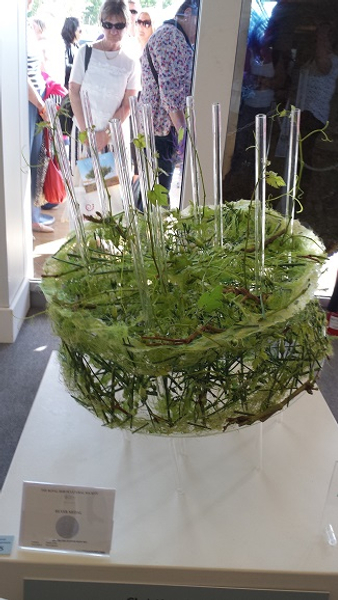 The exhibit is staged on a square platform 1m wide by 1m deep raised 15cm from floor level.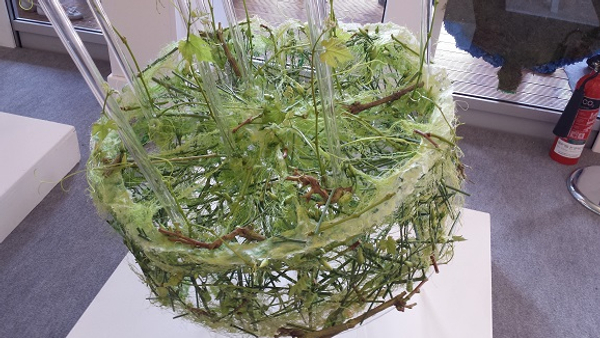 The design was judged from the front but viewed from all sides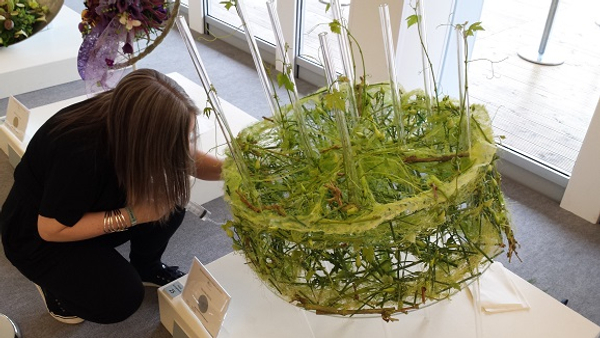 Own Individual title to be included.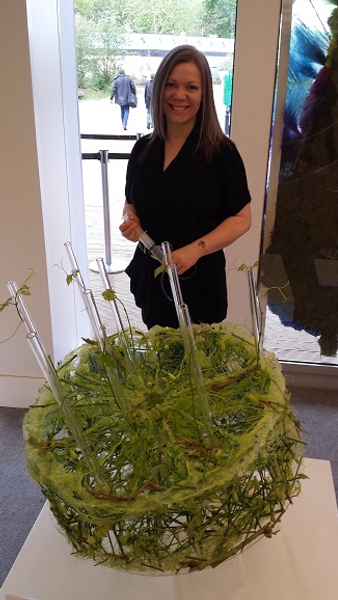 Display height is optional to a maximum of 1m from the top of the base
Guidelines for Staging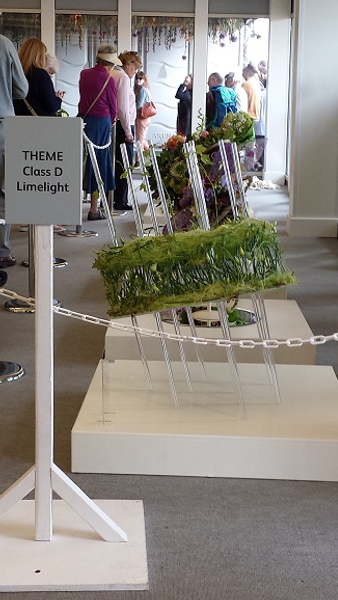 In each exhibit natural plant material must predominate with emphasis on fresh flowers and foliage.
Only cultivated moss may be used
Dried plant material is permitted but fresh flowers/foliage should form the major part of the exhibit.
While some dyed, surface-coloured or manipulated (eg. plaited, stained, glossed, etc...) plant material may be used, exhibitors should remember that the Royal Horticultural Society's Shows are held to display excellence in plants and all other aspects of horticulture.
The Society does not permit the use of dug plants, moss or artificial plant material.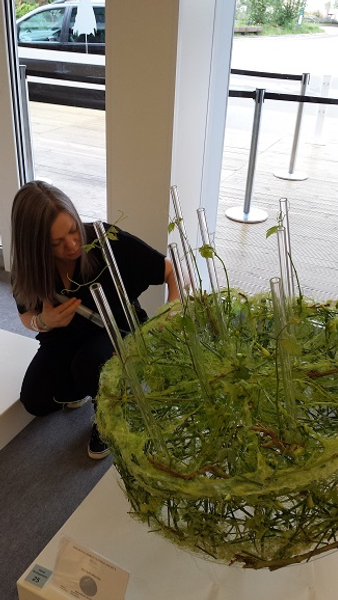 I won a Silver Medal for my Limelight Floral Arrangement
Sign up for my weekly newsletter
Every week I add a new design with related tutorials. Be sure to subscribe to receive an email notification with design inspiration.