My Creative Workbook
Christine de Beer - effortless floral craftsman
Stain wooden skewers with natural dye
Using fruit, berries, flowers and grasses to naturally stain design details for floral art relies on the same techniques as using paint or any other dye.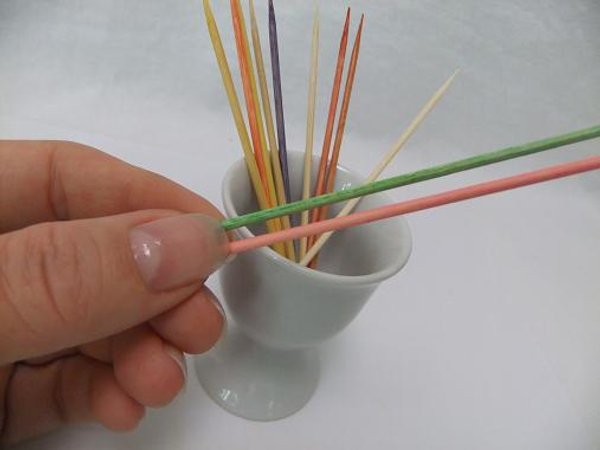 All the colours can be mixed to create the exact colour you want.
You can either boil the plant material to create a dye bath or crush or grate it to make a dye rub.

For stronger colours allow the items to soak longer in the dye bath.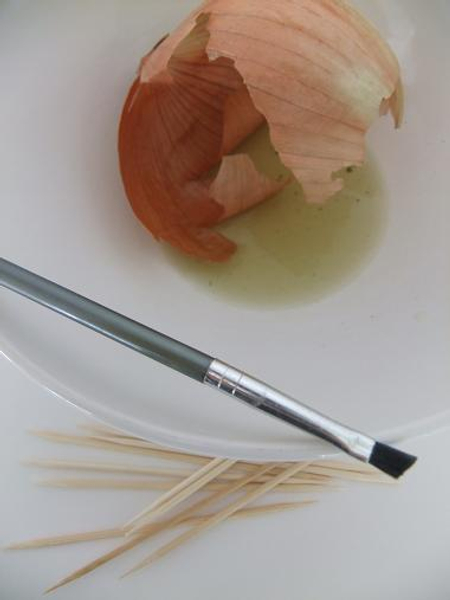 For my skewers I needed a yellowish green stain, but not a solid colour, so I soaked an onion skin (for the yellow) in a very weak solution of Spinach water (green water left over after you cooked spinach).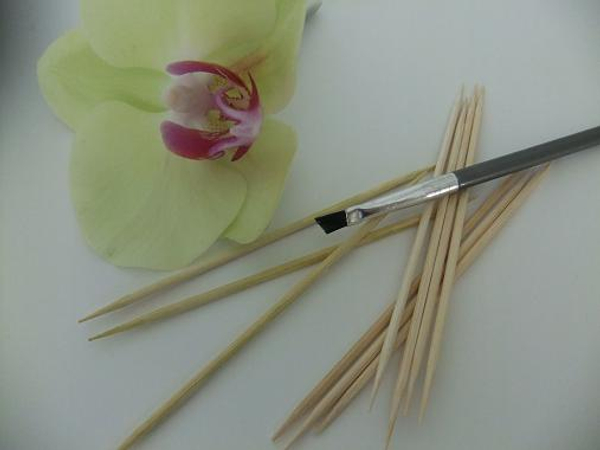 Paint the skewers with the dye and set aside to dry.
But if I wanted:

Strawberry pink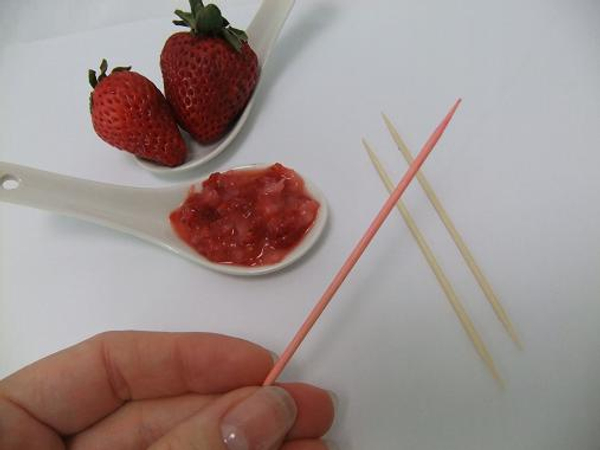 Crush the ripe strawberries and soak the skewers. Set aside to dry.
Dark red
For a darker red stain use Raspberries.
Mud brown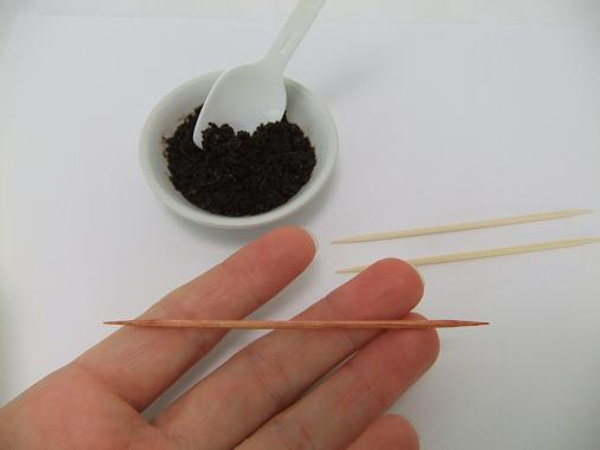 Use left-over Coffee grinds to rub or soak the skewers in. The longer you steep the skewer the darker the colour.
Grass green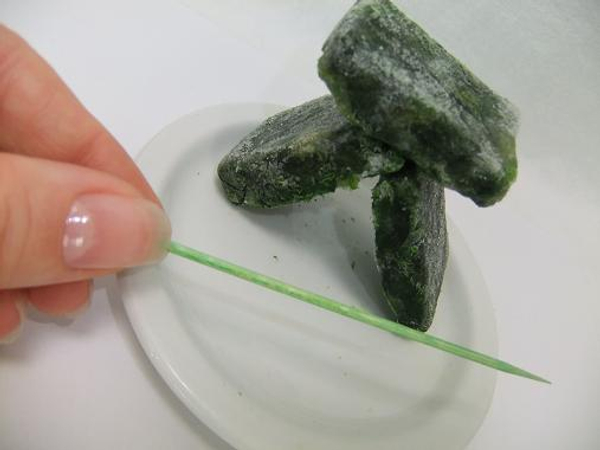 The water left over from cooked spinach works really great as a natural green dye but you can also use grass (for a more yellowish green) or green herbs such as parsley (emerald green) or mint (for a camouflage green)
Brightest yellow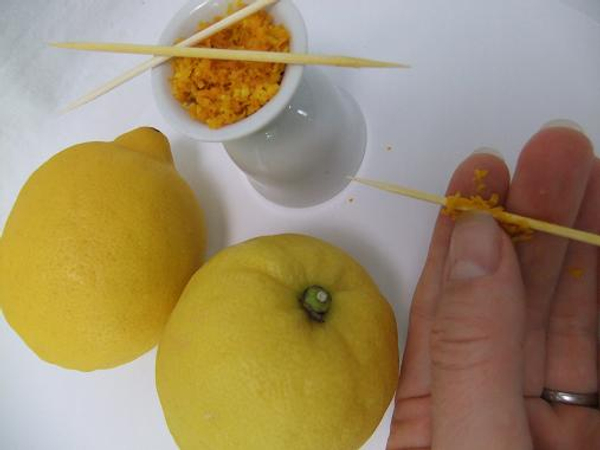 Zest a lemon or an orange to rub the skewer with. It also smells great!
Orange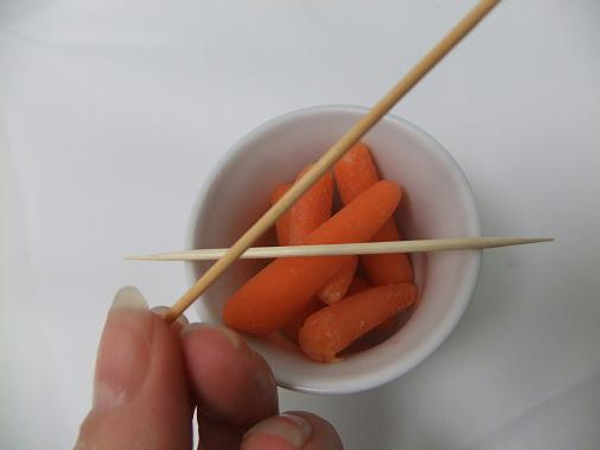 For a orange stain use grated carrot.
Purple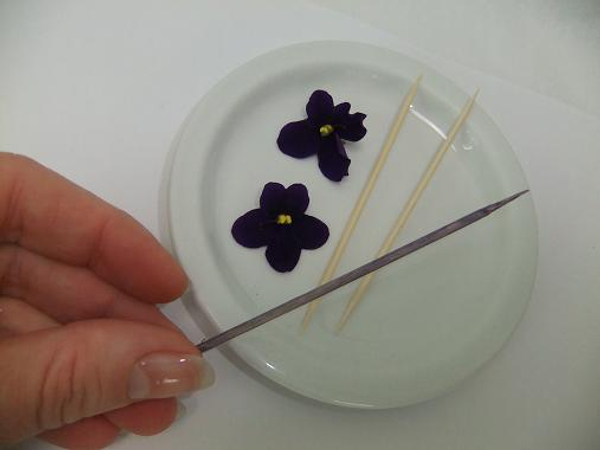 Rub the skewers with African violet petals. For a fruit dye you can also try grapes.
Blue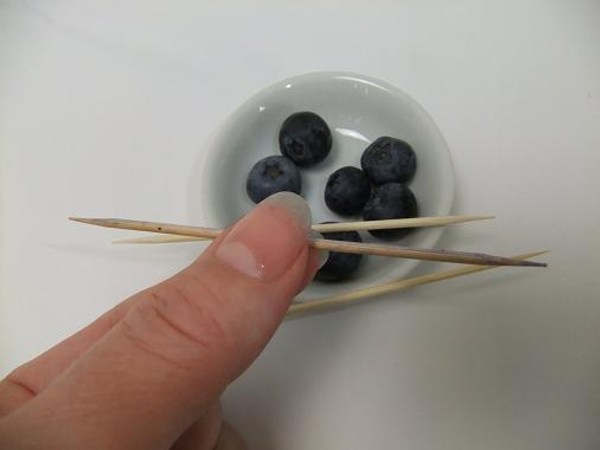 For a blue stain use Blueberries
Vibrant blue purple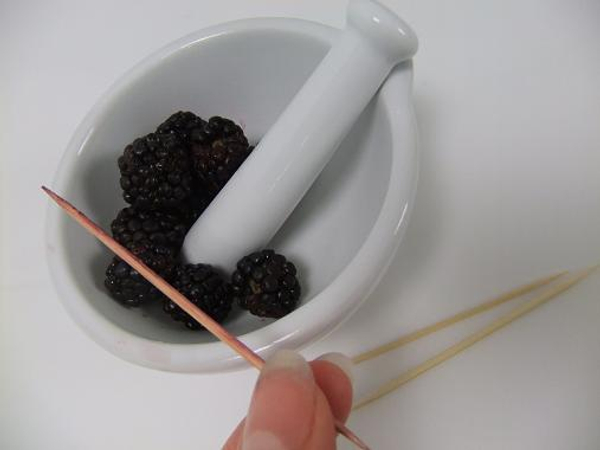 For a vibrant blue purple use blackberries or Mulberries
Red tea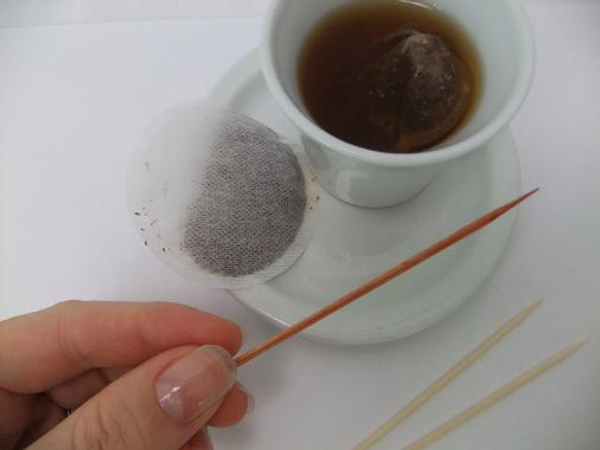 I use Rooibos tea for a natural reddish tint. If I am staining a large surface I use the entire teabag as a brush. For a more vibrant red you can use beetroot, rose-hips or red onions
Shades of red and orange, using spices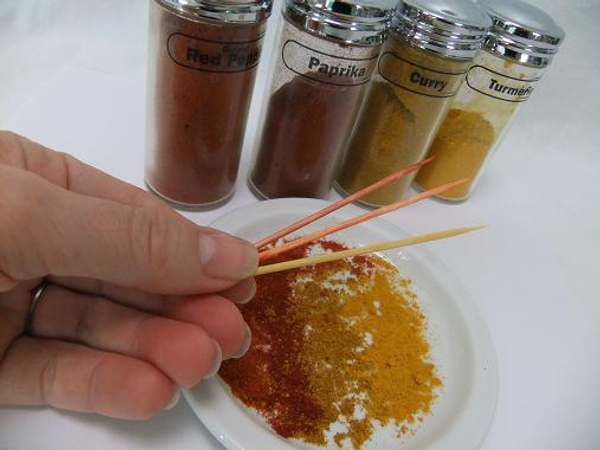 Mix spices into a paste as a dye-rub. Try paprika and red pepper for a vibrant red and curry powder or turmeric for a more yellow to orange stain.
Sign up for my weekly newsletter
Every week I add a new design with related tutorials. Be sure to subscribe to receive an email notification with design inspiration.