My Creative Workbook
Christine de Beer - effortless floral craftsman
A Touchstone is something or even someone that you can rely on to evaluate the strength or worth of an idea or concept


It could be the tried and tested elements and principals of design. It could be a well developed show schedule. Or it could be a gracious designer-friend (or evaluation judge) who understands your work.
Or it could be your intuition. The problem with design intuition is that it develops from past experiences. Using your intuition as a touchstone leads you to where you always go.
As you develop your design skills make sure you also renew your design intuition in the direction of where you want to go.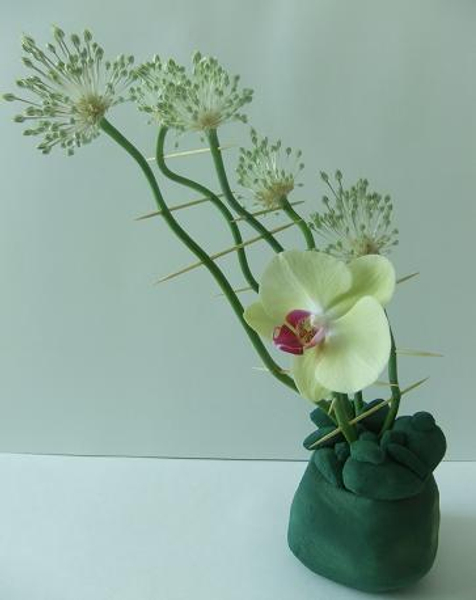 Design note: Flowers like Allium and Tulips are especially well suited to be skewered.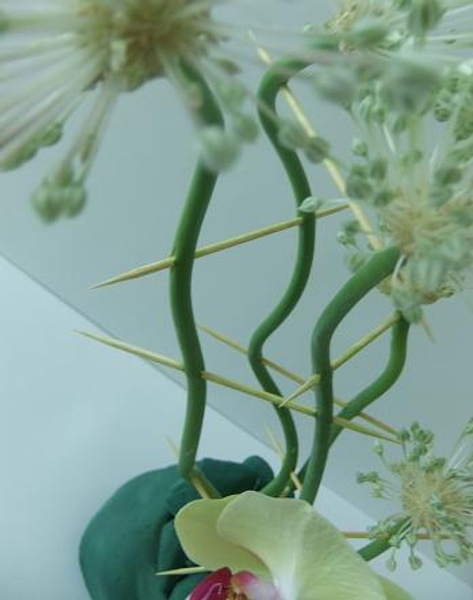 The wounds created by the skewers divert the plants energy to healing rather than growing, perfectly preserving the curls in the stems just as you want it. The Phalaenopsis orchid is in a test tube hanging from a skewer.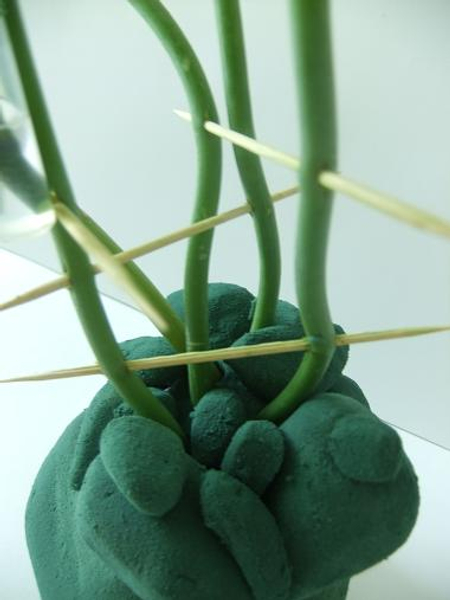 Sign up for my weekly newsletter
Every week I add a new design with related tutorials. Be sure to subscribe to receive an email notification with design inspiration.