My Creative Workbook
Christine de Beer - effortless floral craftsman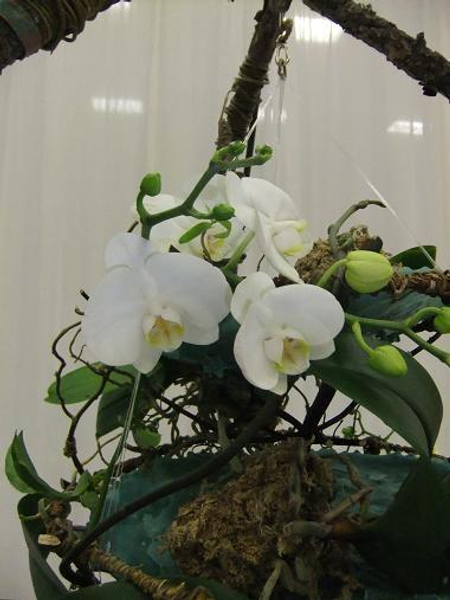 Phalaenopsis
Phalaenopsis orchid detail from my Harnessing the Wind design
Common name
Phalaenopsis, Moth orchid
Varieties
In the last few years breeding has led to orchids becoming easier to care for. Though the large clusters of 10 flowers on a stem is still popular a small Phalaenopsis hybrid was also released. This Mini-Phalaenopsis have tiny blossoms. Another new breed is the Harlequin-hybrid. These flowers have small patches of burgundy or red.
Colors
Many variations of white, green, gold, orange, pink, purple and lilac.
Uses
Great as a cut flower, great roots to drape and weave with, great as a pot plant. By far my first choice to design with!
Conditioning
Give the stem a fresh cut preferably keeping a section of the main stem attached to the flower stem and condition in deep water. Flowers can be revived by bathing them in lukewarm water. As flowering plant: up to three months. After flowers fade give the spike a clean cut just above the second or third node to encourage re-flowering. The entire plant can also be conditioned to use in an arrangement by removing the growth medium and submerging in warm water overnight.
Sign up for my weekly newsletter
Every week I add a new design with related tutorials. Be sure to subscribe to receive an email notification with design inspiration.