My Creative Workbook
Christine de Beer - effortless floral craftsman
Sturdy, blossoming armature in a shallow puddle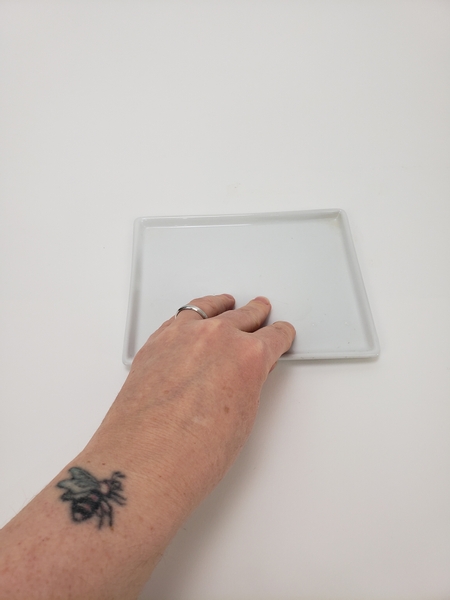 Set a shallow container on your design surface. Make sure it can hold some water. This one is deceptive though. It holds a lot more water than you think making it ideal for shallow puddle designs.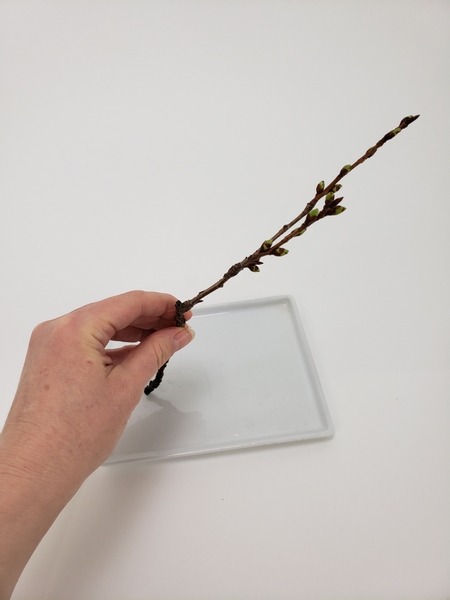 Because we are designing in a shallow puddle I advise you to cut the stems flat, rather than at an angle as we normally would.
Book readers turn to page 264 for more details. I rather liked this design.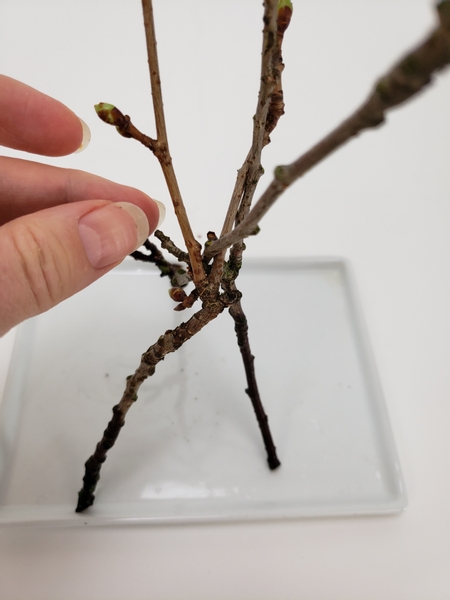 Build up the armature to mainly balance on three legs.
Why three? See the Tutorial below for more details about this old and reliable trick.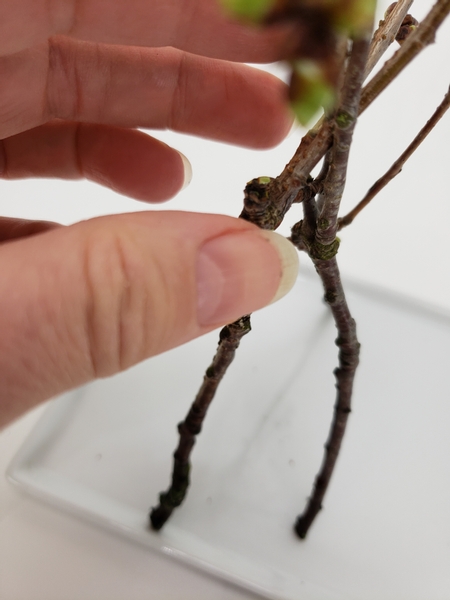 Secure the twigs with floral glue... or wire if you prefer.
I explain why in our email this week. Make sure you are signed up to receive the "lesson to be learned" tip each week that goes with the design. The sign up is below this post.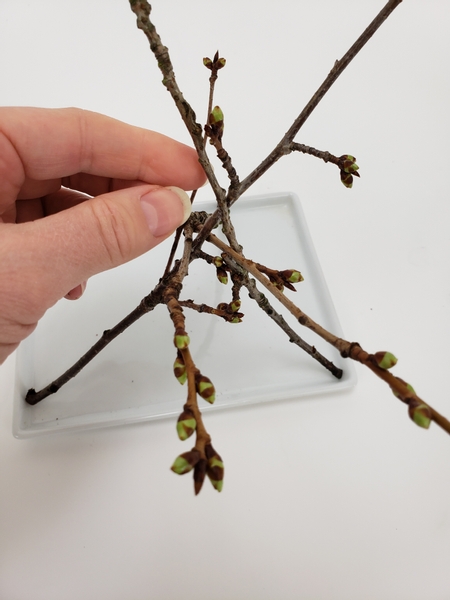 Make sure the stem ends are in contact with the surface as you glue in the rest of the armature to complete the design.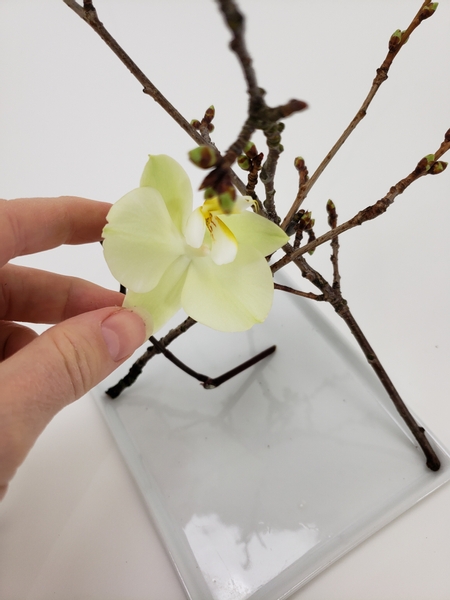 Nestle in the Phalaenopsis orchids between the blossoming twigs so that it forms a unit.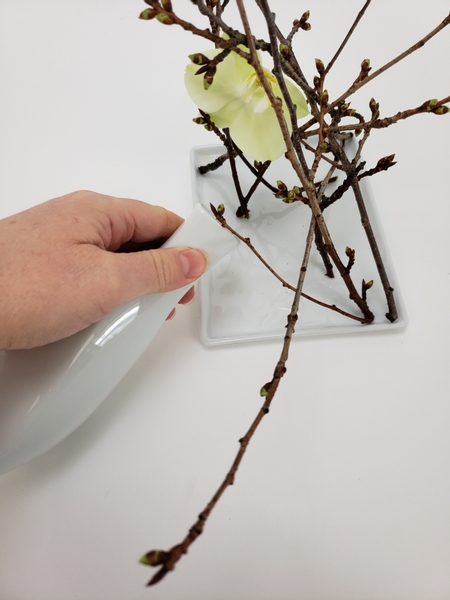 Fill the shallow container with as much water as possible, testing the stems ends to see that they are under water.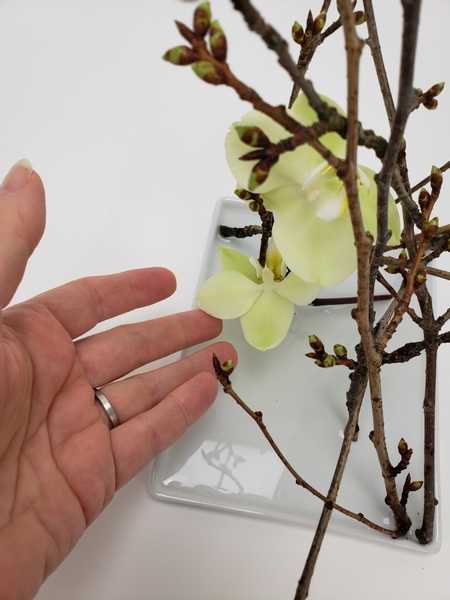 Add in another orchid to finish the design.
Sign up for my weekly newsletter
Every week I add a new design with related tutorials. Be sure to subscribe to receive an email notification with design inspiration.