My Creative Workbook
Christine de Beer - effortless floral craftsman
Lean along armature for grape Hyacinths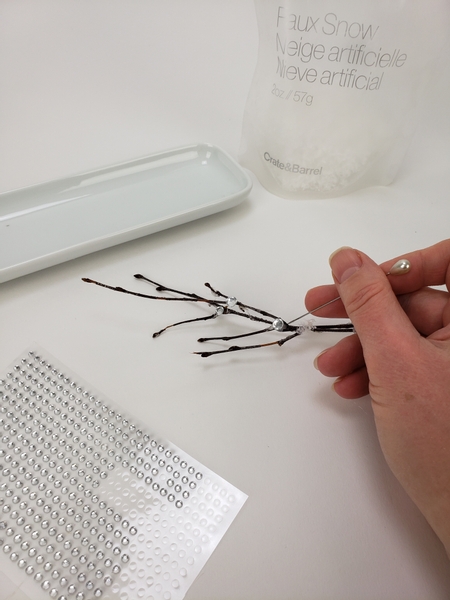 Add a few dew drop crystals and some artificial snow to some dried twigs.
You can find detailed instructions for how I do this in the Tutorials below this post.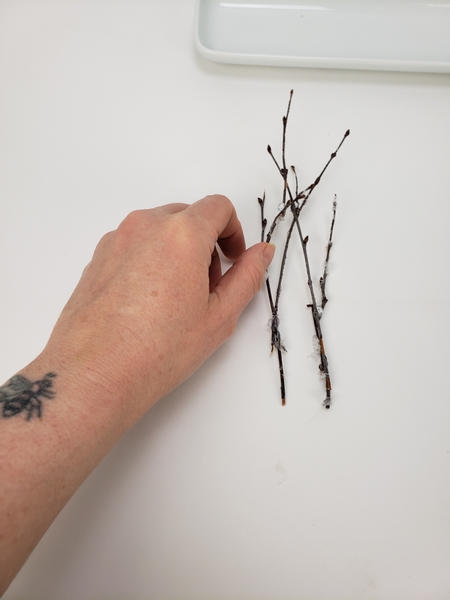 Place the frosted twigs flat on your working surface and start to line them up to create a panel. Glue the twigs wherever they overlap with hot glue.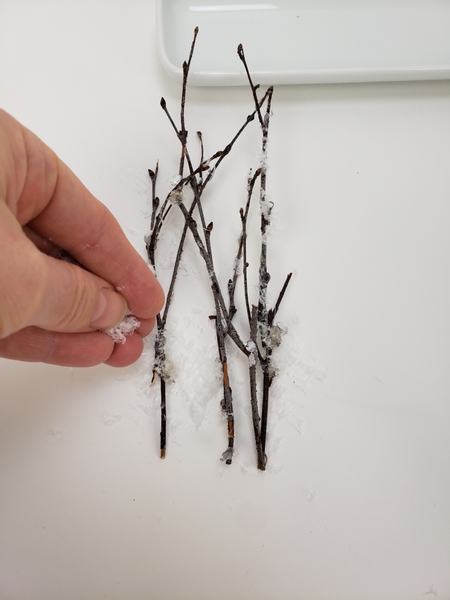 Add in more snow to the places where the twigs connect.
The snow helps the twigs to be more secure, so be generous.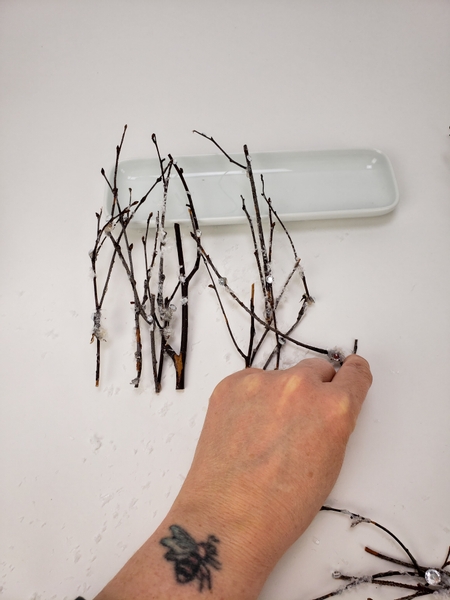 Build up the panel leaving gaps by connecting side twigs over and under the rest of the twigs.
To make sure the panel is secure glue each twig in at least three other places to another twig.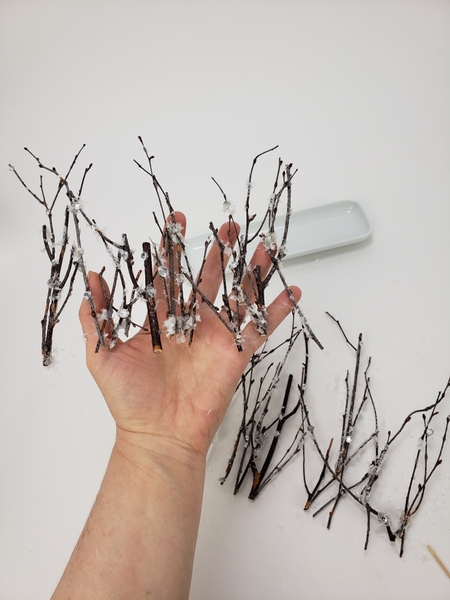 Glue a second panel that is the same size as the first.
Lift the panels up to test. If any part of the twig armature feels wobbly add in a few more twigs. The twigs will hold the weight of your flowers so take extra care to make sure they are secure.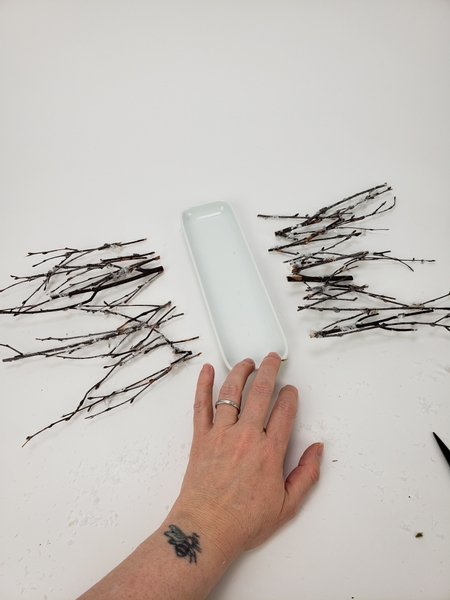 Rest the twig panels flat on either side of a shallow dish or container.
I have a tip for you on how to slot the twigs together in this week's email. Make sure you are signed up so that you can ask questions by replying to the email. The sign up is below this post.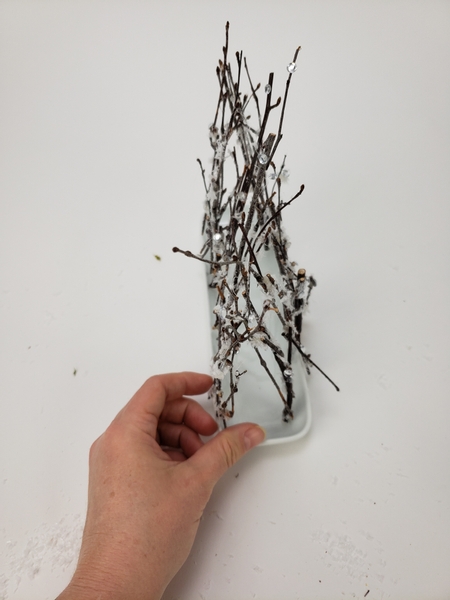 Use both hands to lift the panels to slot in together at the middle. Adjust where needed so that the twigs are inline when you look at it from all angles.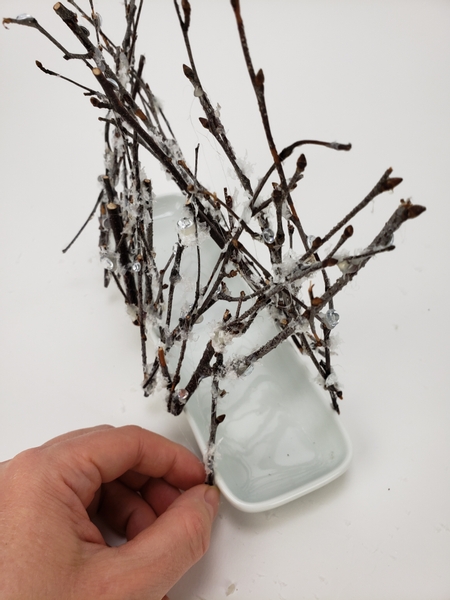 Open the twig panels slightly so that it slips over the outside edge of the container. Secure the armature to the container. If the top twigs are wedged in tightly it could simply pinch around the edge and stay secure by itself... if not simply secure it with the tiniest drops of hot glue every here and there.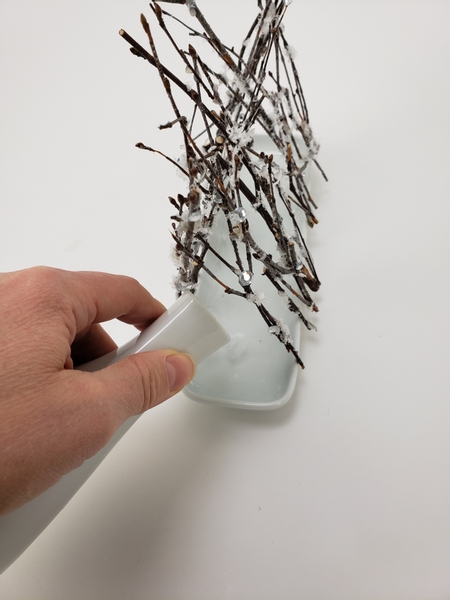 Fill the container with water.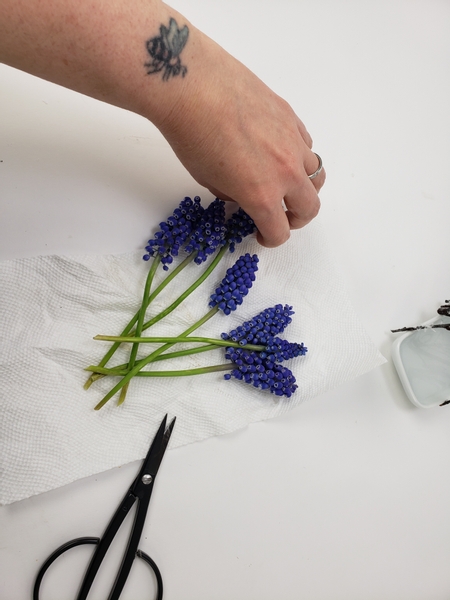 Cut a few short stem flowers to slip into the armature. I used the tallest of my grape Hyacinths but any short stem flower would look pretty nestled in the snow covered twigs.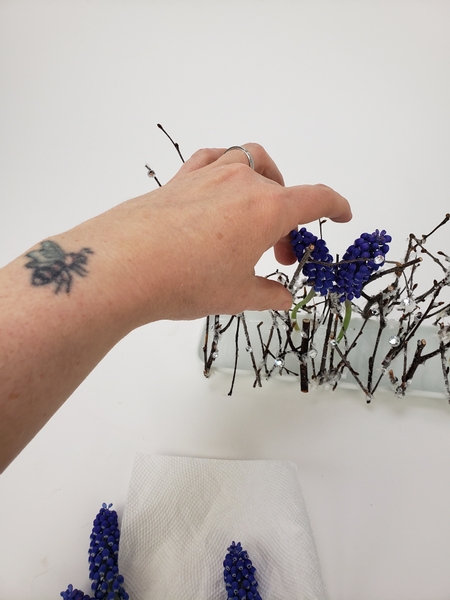 Add in the flowers making sure it stands in the shallow pool of water to remain hydrated.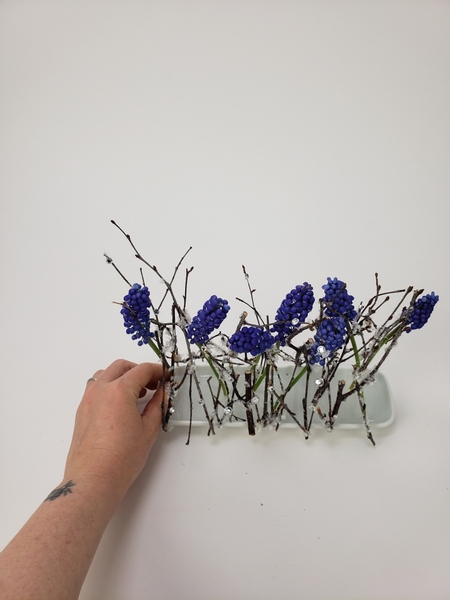 Line up the flowers so that they continue to form the line made by the twig armature... and add in a few grasses to twirl around the twigs and flowers.
Book readers turn to page 74 for an even more Spring version of this design. It is one of my favourite designs that I made especially for the book. It would look wonderful designed like this.... only with the stems in the shallow container instead of water tubes.

For more information about my book: The Effortless Floral Craftsman


Sign up for my weekly newsletter
Every week I add a new design with related tutorials. Be sure to subscribe to receive an email notification with design inspiration.