My Creative Workbook
Christine de Beer - effortless floral craftsman
Delicate Twig Hammock Armature to keep tulips upright in a shallow container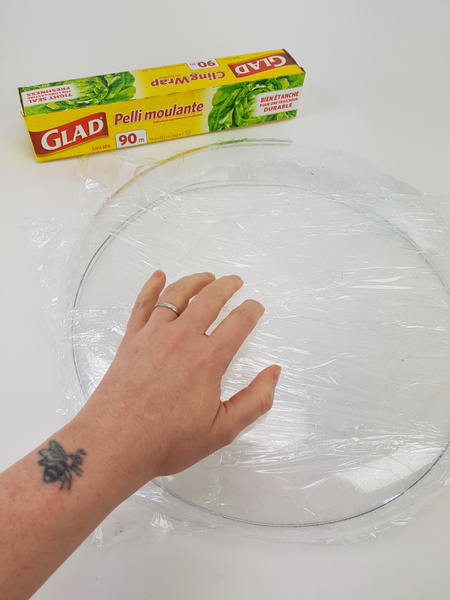 Cover a shallow container with plastic wrap.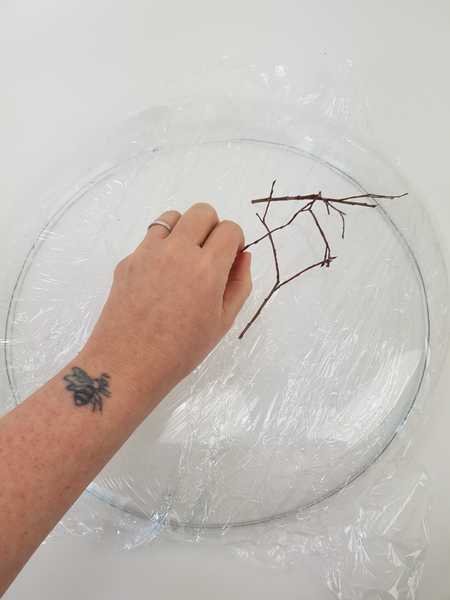 Glue small snippets of twigs to rest on the container. Make sure you glue the twigs to each other and not the container.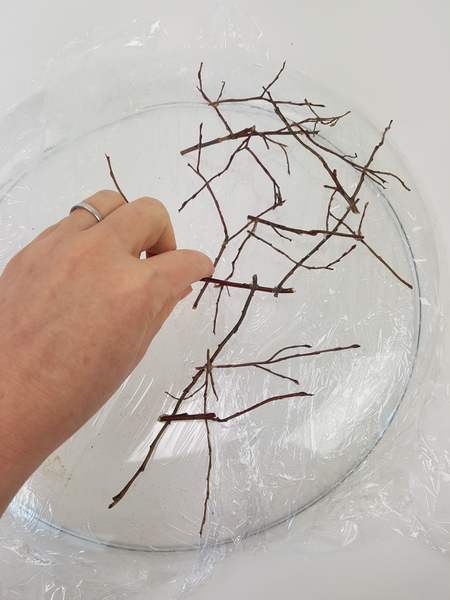 Glue the twigs to over the length of the container with hot glue.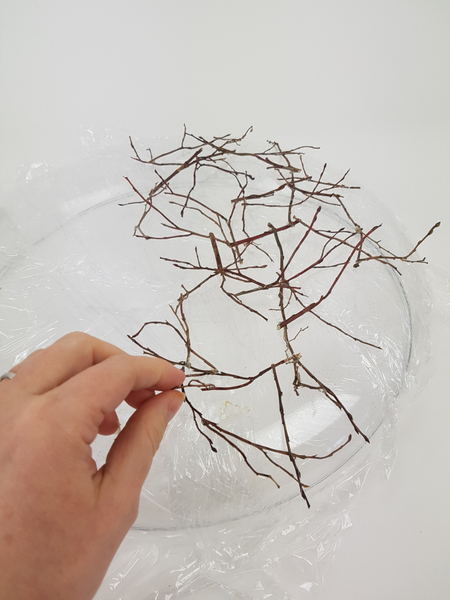 Make sure each twig is connected at, at least three places to another twig.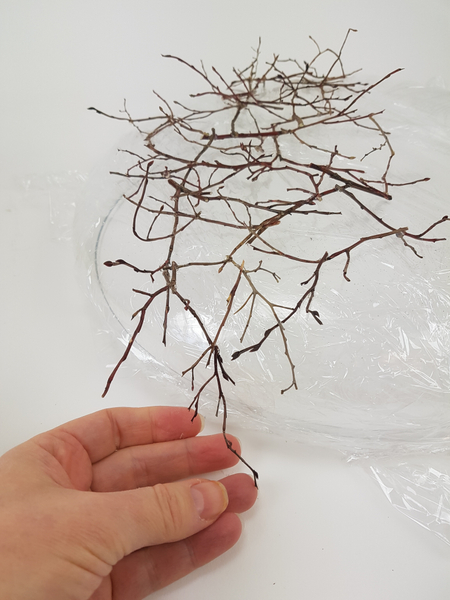 At the edge of the container glue in end pieces of the twigs so that it points outward and thins naturally over the edge.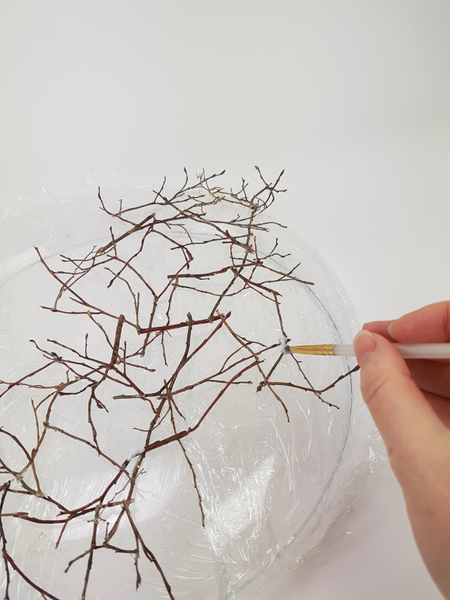 Paint the connection places every here and there with glue thinned with water.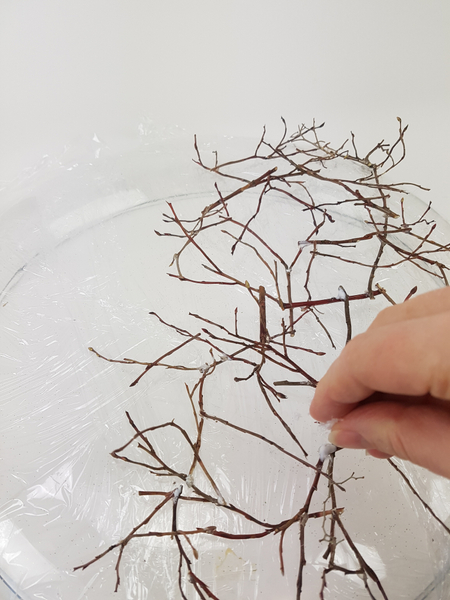 And sprinkle on some artificial snow.
See the Tutorial below for more detailed instructions on how to add snow to your design.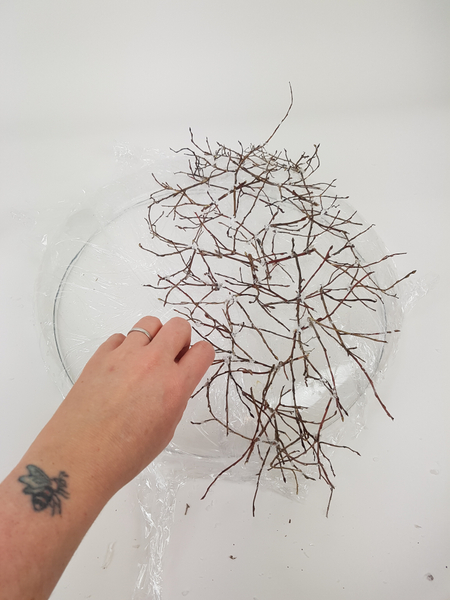 Set the twig armature aside to completely dry.
To suspend the armature: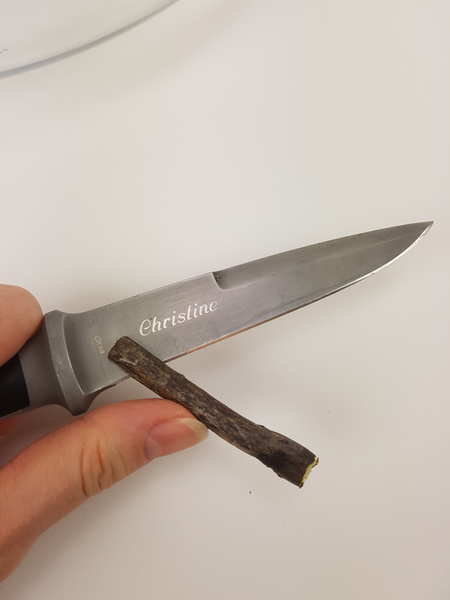 Cut a slit into a sturdy twig.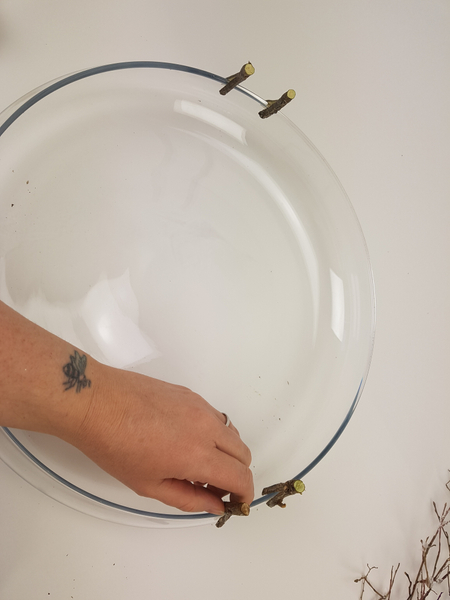 Bend the twig open and slip it over the edge of the container.
See the designs and Tutorials below for more examples on how I use this technique.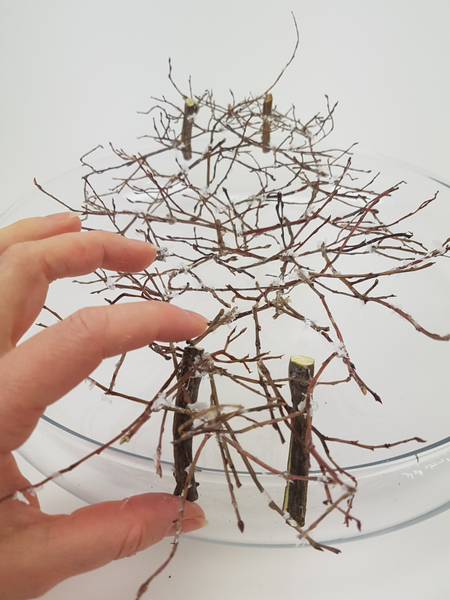 Rest the twig armature on the twigs. Secure with a tiny drop of floral glue if needed.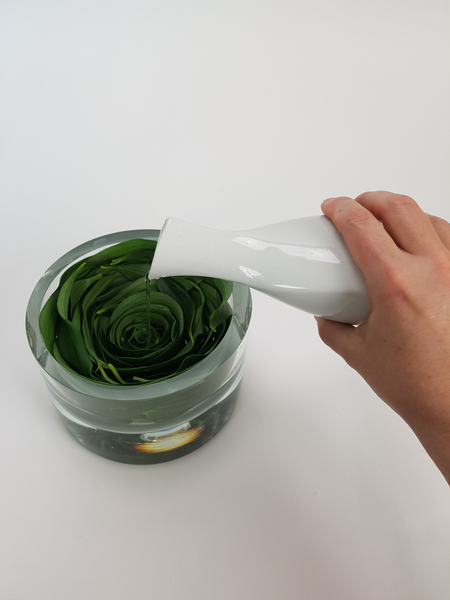 Fill the container with water.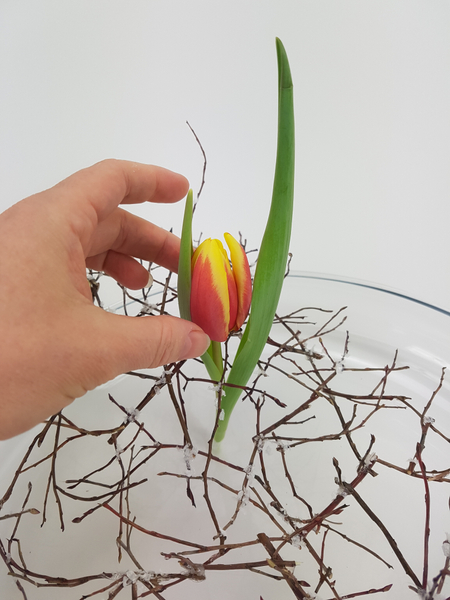 Cut the tulip stems flat (so that as much as possible stem area is in water) and stand it upright in the twig armature.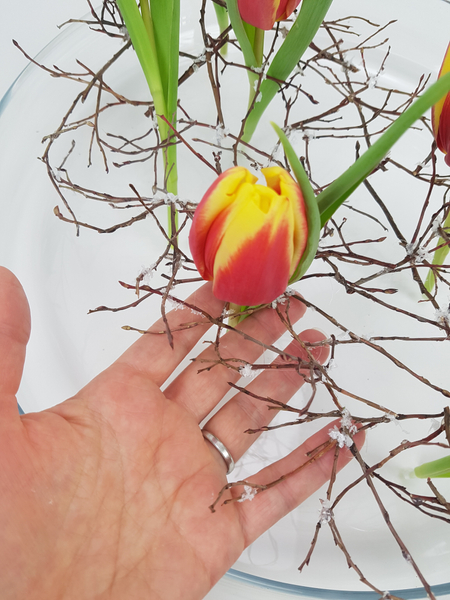 Support the twig armature from below when you slip the tulip stem through the twig armature. This way the flower stem supports the twig armature as much as it supports the tulips.
Sign up for my weekly newsletter
Every week I add a new design with related tutorials. Be sure to subscribe to receive an email notification with design inspiration.