My Creative Workbook
Christine de Beer - effortless floral craftsman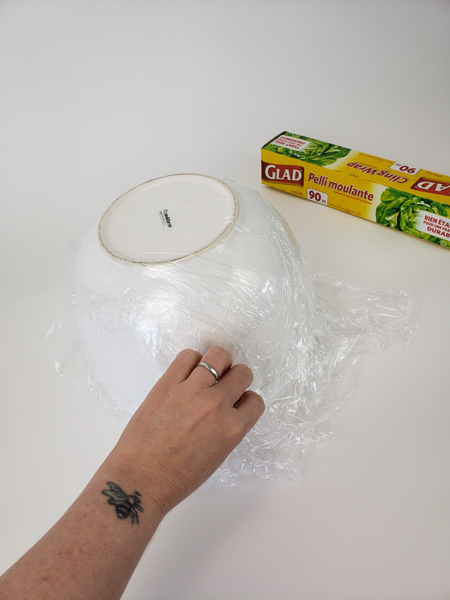 Cover a large mixing bowl with plastic wrap.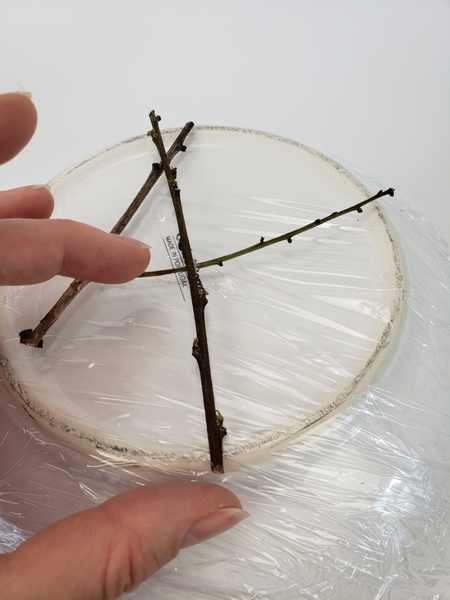 Cut a few sturdy twigs into snippets... start to glue them to follow the contours of the bowl.
See the Tutorial below for more detailed instructions on an easy way to cut sturdy twigs cleanly.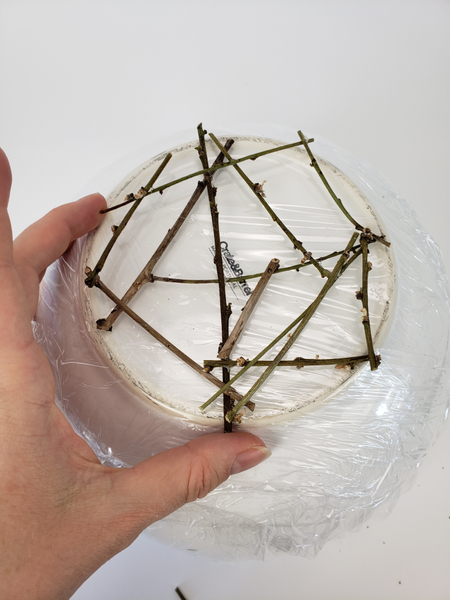 Make sure you glue twigs to twigs... and not the twigs to the bowl.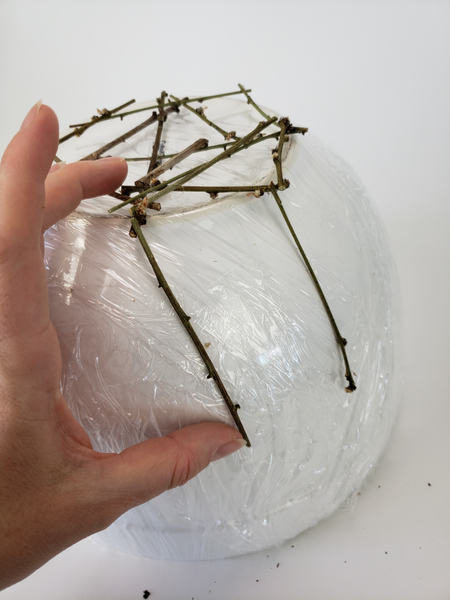 To create a really sturdy armature glue each twig to at least three other twigs...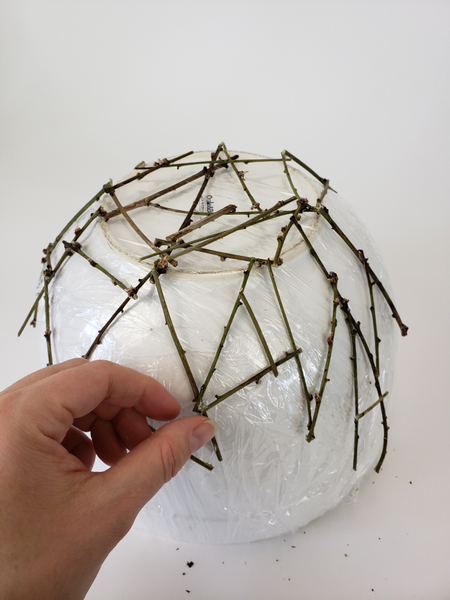 It's worth the effort to concentrate on how you glue these twigs to create a very sturdy armature that wont fall apart as you start designing. Three connections usually does the trick.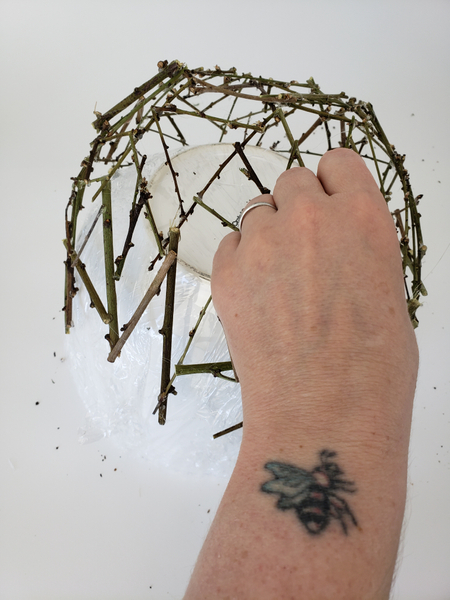 Once covered carefully lift the armature from the bowl.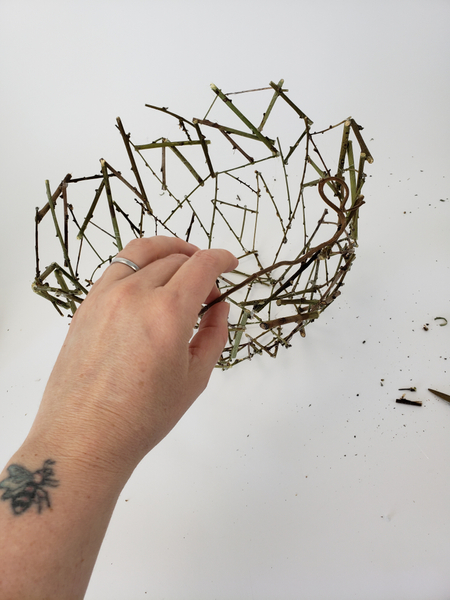 Glue in twigs to make sure the entire armature is free standing...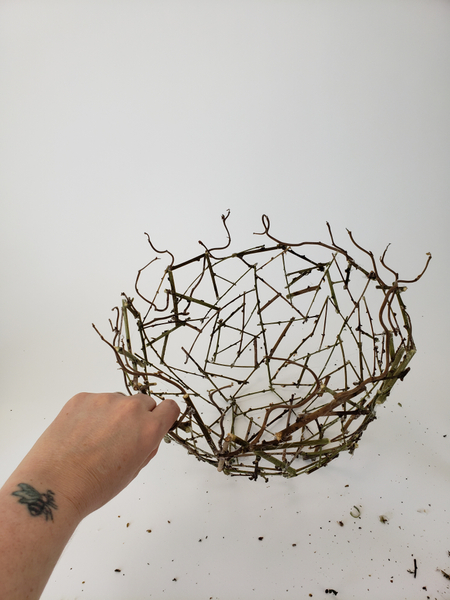 ... And for my design I added some curly twigs around the edge so that the armature is slightly lifted from the surface and not standing flat-footed on the table.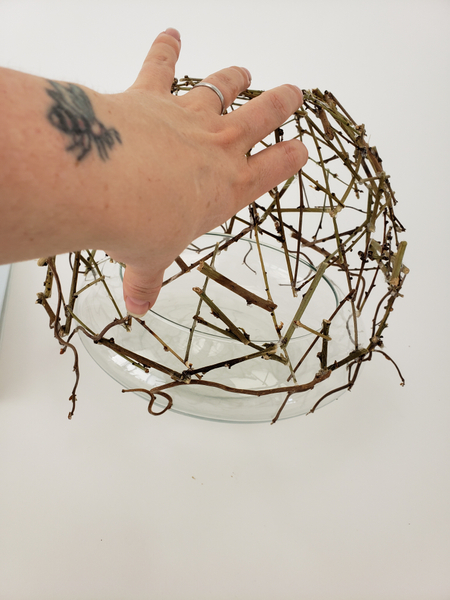 Place the twig dome over a glass container.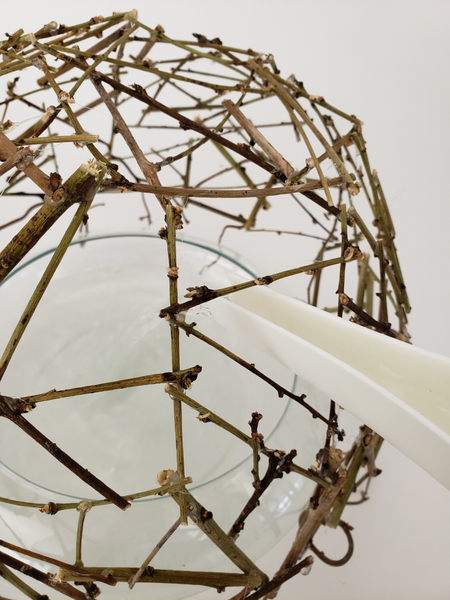 Fill the container with water...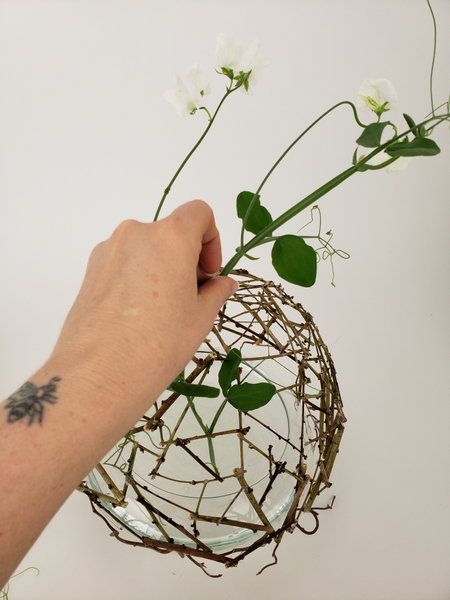 Place your flowers into the armature.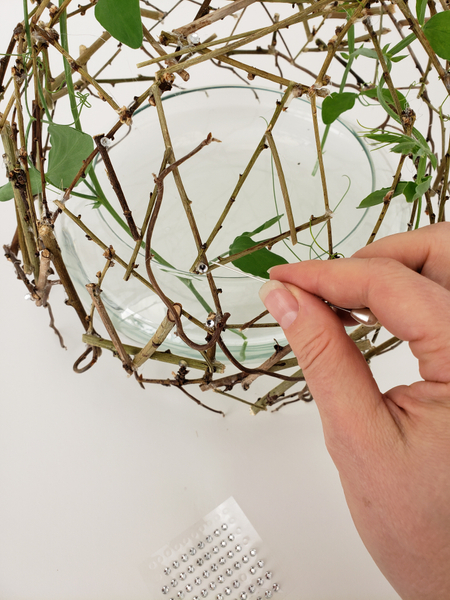 And add a few sparkling dew drop crystals to the design.
See the Tutorial below for more detailed instructions on how I add sparkling crystals to my designs.
Sign up for my weekly newsletter
Every week I add a new design with related tutorials. Be sure to subscribe to receive an email notification with design inspiration.