My Creative Workbook
Christine de Beer - effortless floral craftsman
Dendrobium orchid and grass snippet cone around a glass container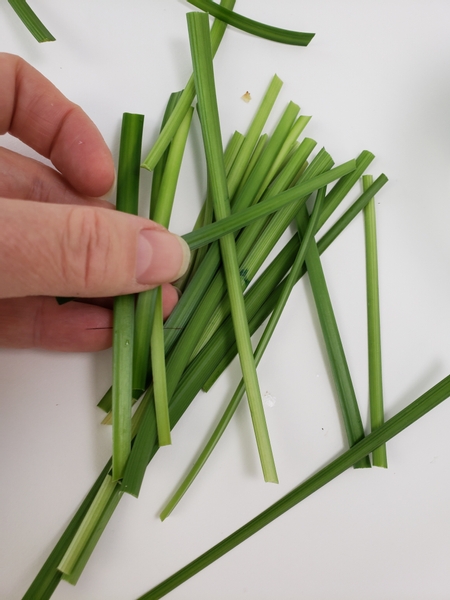 Cut the firmer side of the grass into snippets.
This is ideal for when you have left-overs after weaving a design.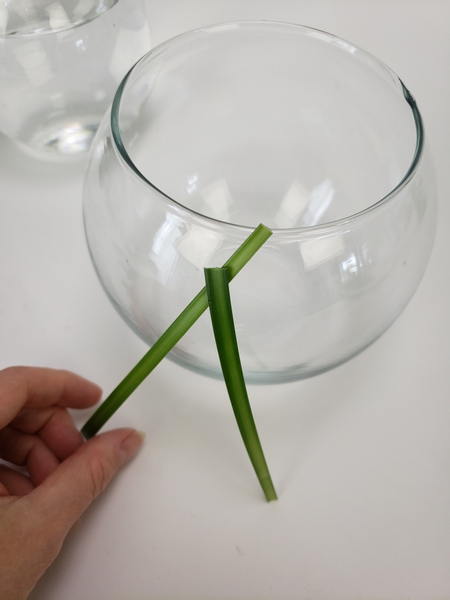 Place the grass on the outside of the container and secure it with glue.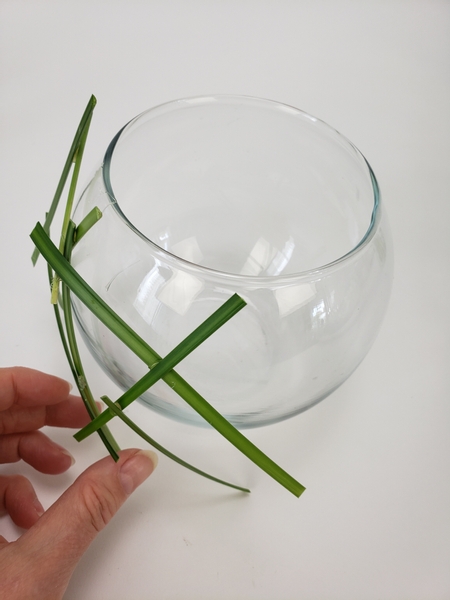 Build up the grass armature by securing grass snippets all the way around.
The hardest part of this design is the beginning. Getting those snippets to balance so that you can secure them is a balancing act! I have a tip for you on how I do this in this week's email. If you are not yet signed up to receive the once a week email (always on a Wednesday morning, my time) the sign up is below this post.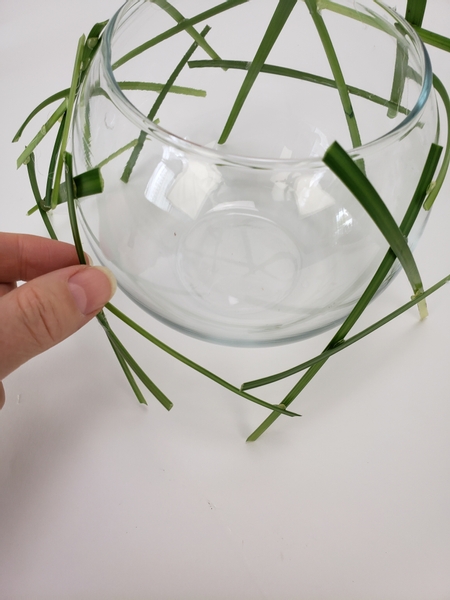 To make sure you can still remove the snippets without damaging them take care to glue only the grass to the grass and not to the glass.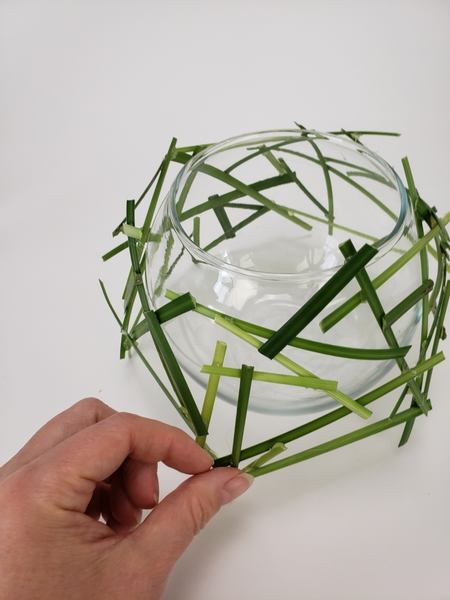 And wiggle the armature to make sure you have enough grass snippets everywhere around the armature so that it keeps its shape.
Design tip: While you glue the snippets try to glue as many as possible blades of grass to other grass snippets in three other places. This is the easiest way to ensure the armature is as sturdy as possible.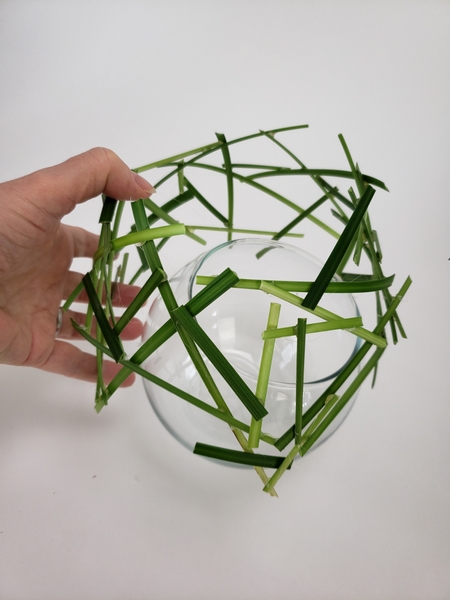 Lift the grass snippet from the container...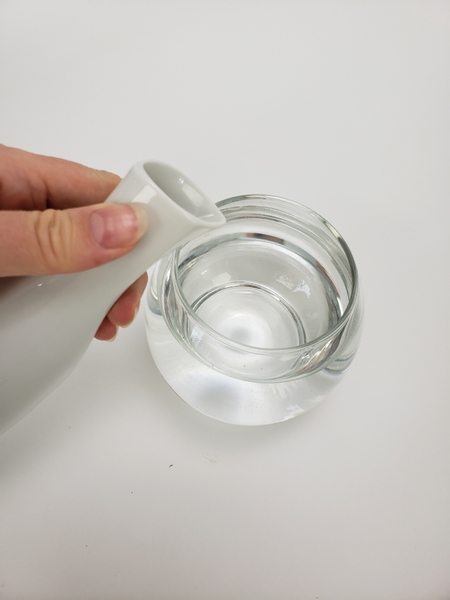 Fill the fishbowl container with deep water.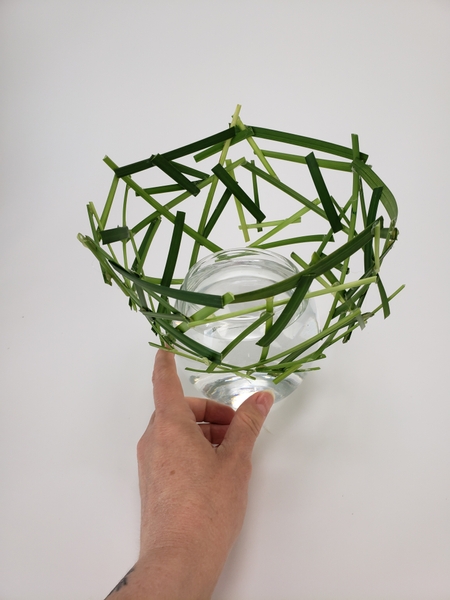 Turn the cone snippet over and place it over the vase.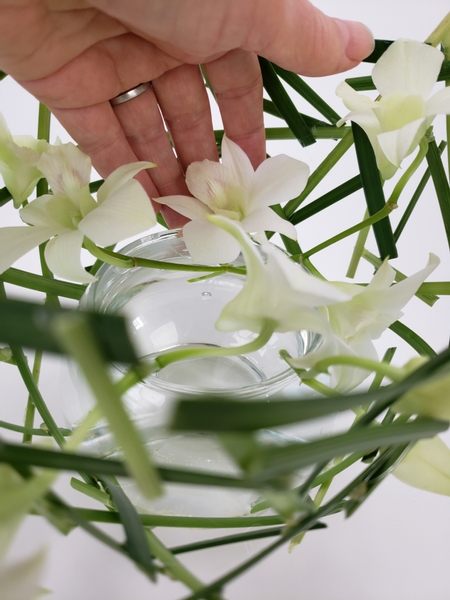 Place the dendrobium orchids into the vase by hooking some of the flowers over the grass snippet and letting the stems dangle in the water.
Dendrobiums are wonderfully robust. Book readers have a look at page 218 where I show you how their unique and surprisingly robust throat shape can be used to absolutely make a design.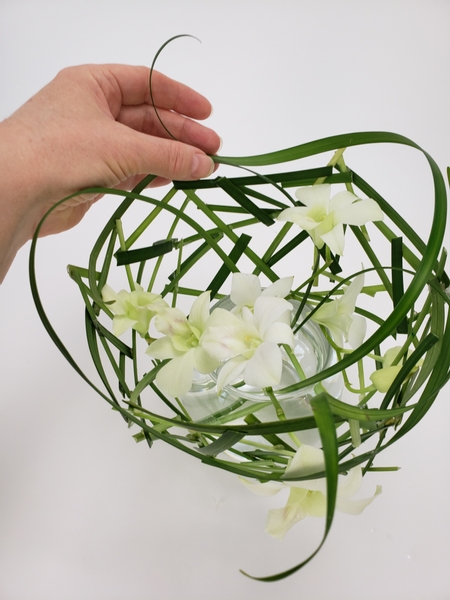 Add in a few blades of grass to sweep over the edge of the snippets.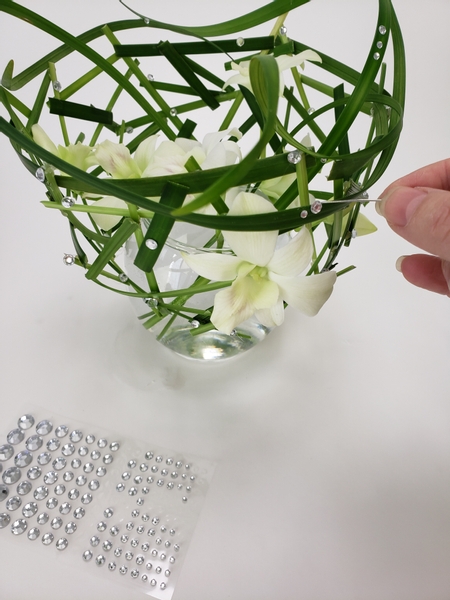 And add in a few sparkling dew drop crystals to finish the design
Sign up for my weekly newsletter
Every week I add a new design with related tutorials. Be sure to subscribe to receive an email notification with design inspiration.