My Creative Workbook
Christine de Beer - effortless floral craftsman
Lily grass and cane bubble for a Pitcher plant
I used a sturdy cane coil globe for the basis of my bubble shaped armature. See the Tutorial below for detailed instructions.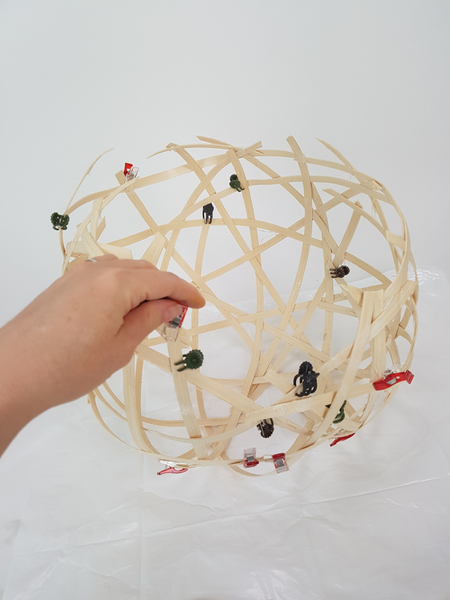 Make sure the glue on the cane globe is completely dry.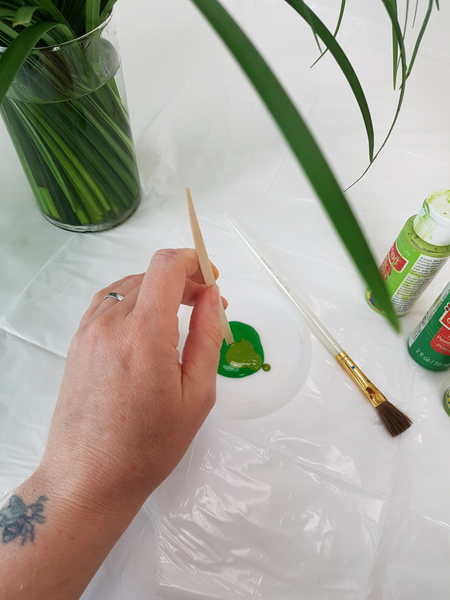 Mix paint to be the exact colour of the lily grass.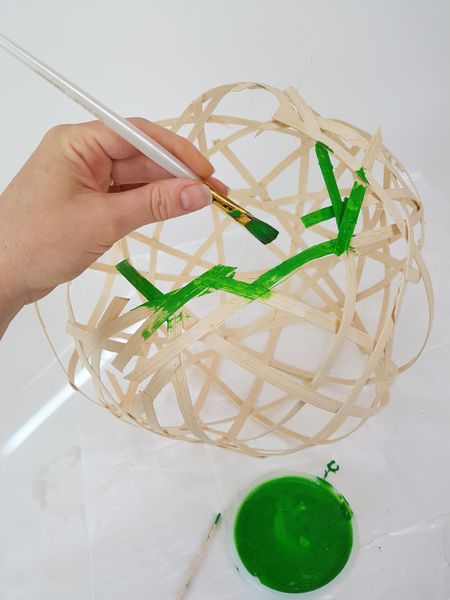 Remove the clips and paint the globe green.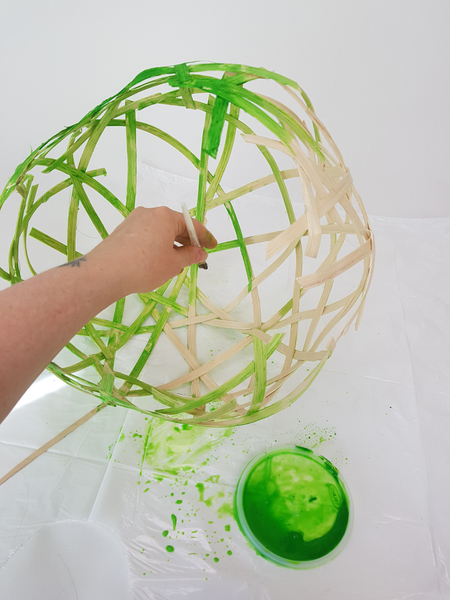 Paint both sides of the cane globe at once to prevent warping.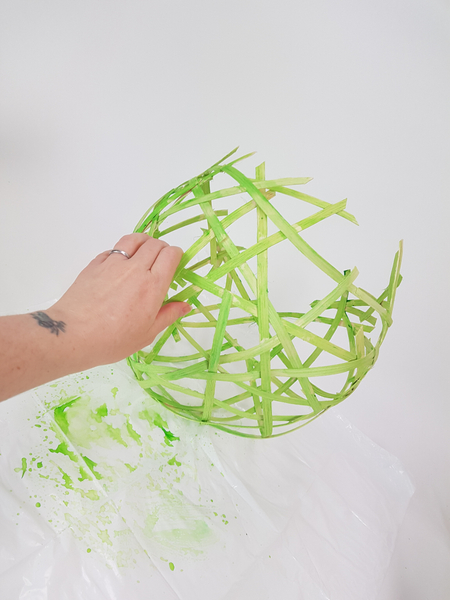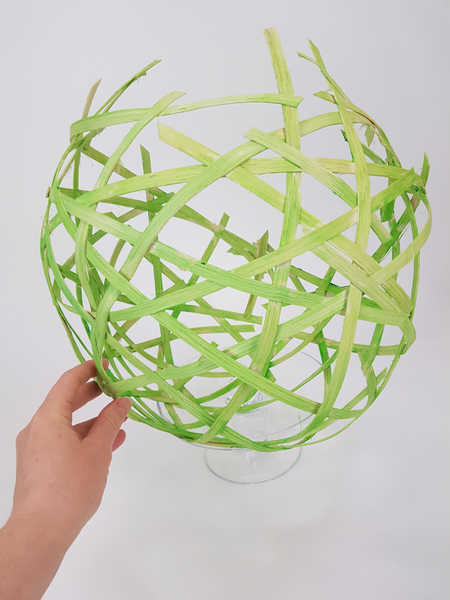 Place the globe on a display container.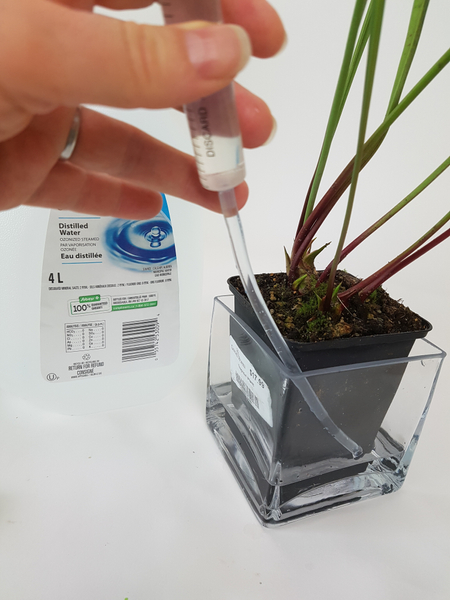 Place the pitcher plant in a glass container. Add distilled water to the container.
I place the plant in a glass container so that I can see when I need to top up the water. The plant should always be resting in water. Also use distilled water or rain water to water the plant without any impurities to water your plants with.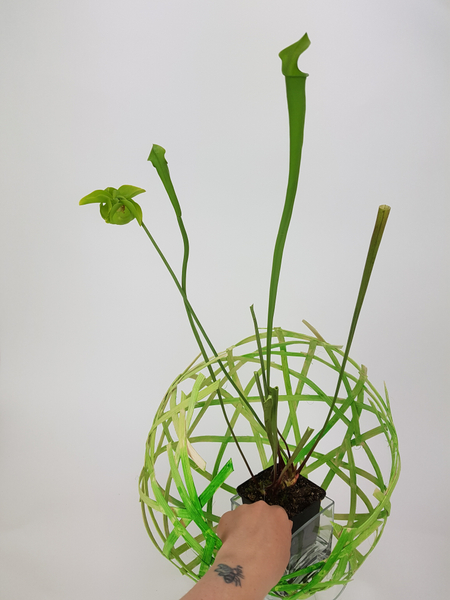 Set the plant in the cane globe.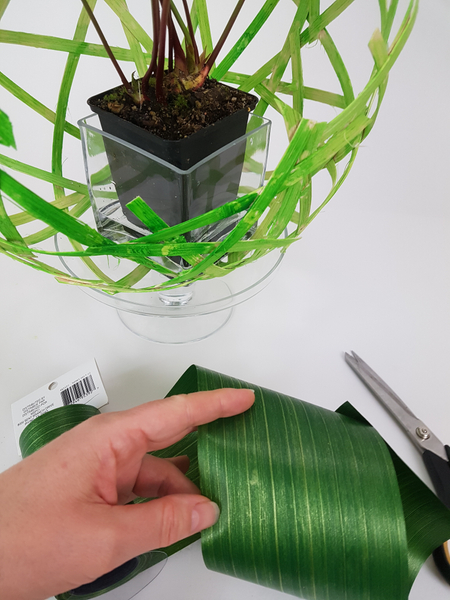 Cut a section of green artificial leaf ribbon on plastic to conceal the plastic pot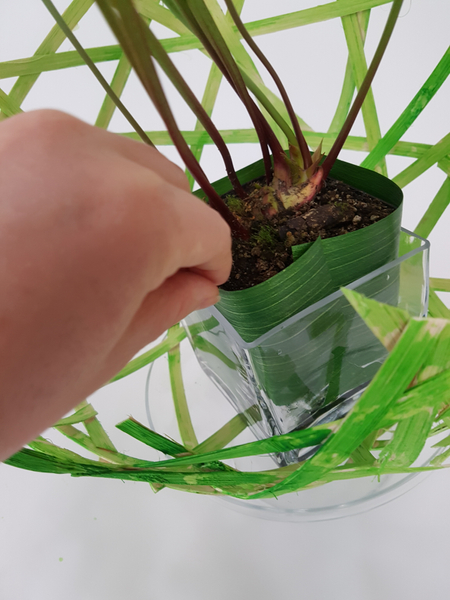 Slip the plastic between the pot and the container.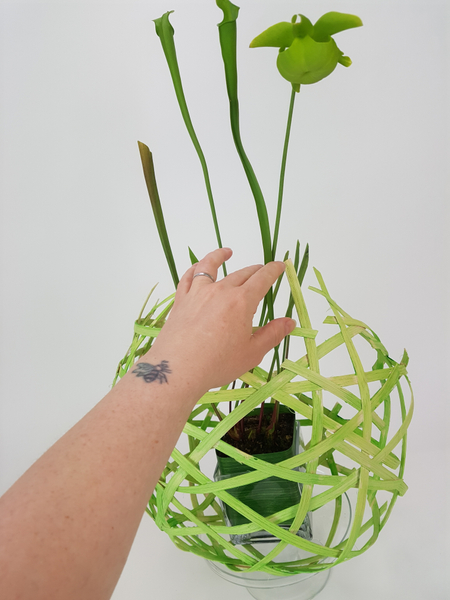 Place the design at an angle on the display container.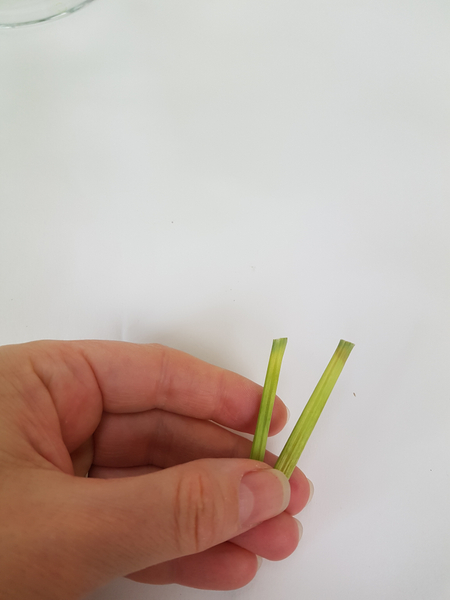 Cut lily grass snippets. This is a great way to use semi-dry off-cut pieces.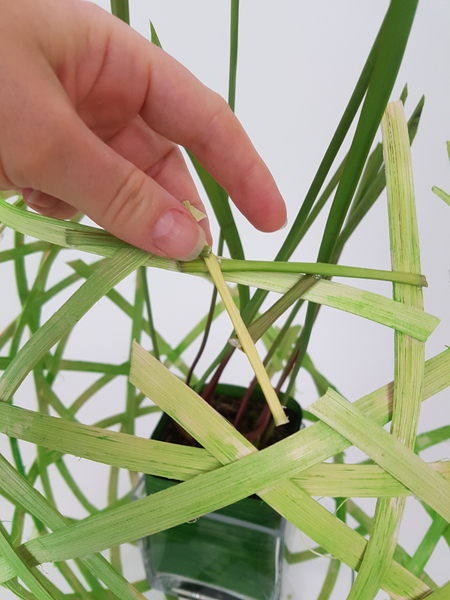 Glue the snippets to the globe.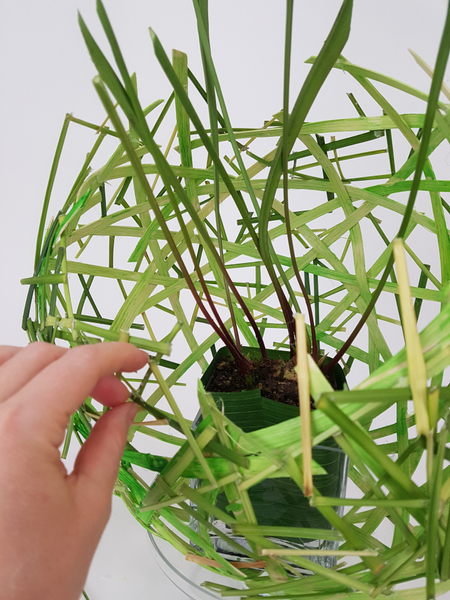 Carefully follow the contours of the globe.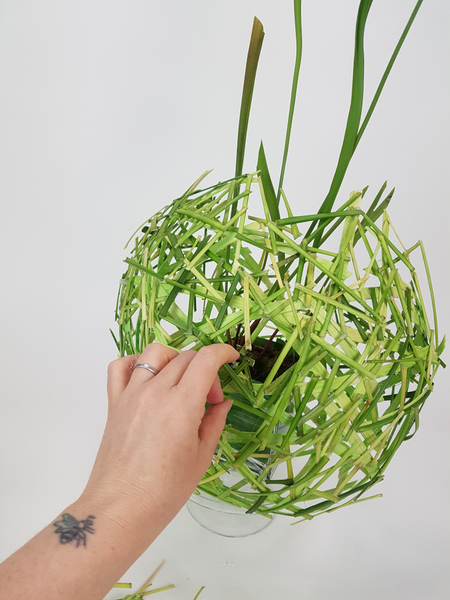 Each grass snippet should connect with another grass snippet in at least three places.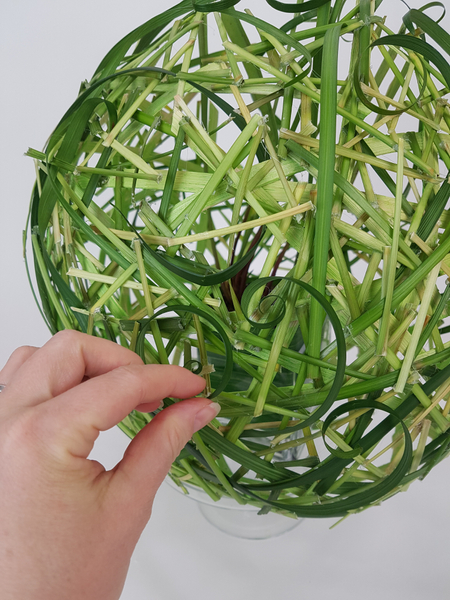 Curl a few blades of grass and glue it into the design.
See the Tutorial below for more detailed instructions on how to curl grass.
Sign up for my weekly newsletter
Every week I add a new design with related tutorials. Be sure to subscribe to receive an email notification with design inspiration.