My Creative Workbook
Christine de Beer - effortless floral craftsman
Grass Twirling Up to Dress a Stem of Lilies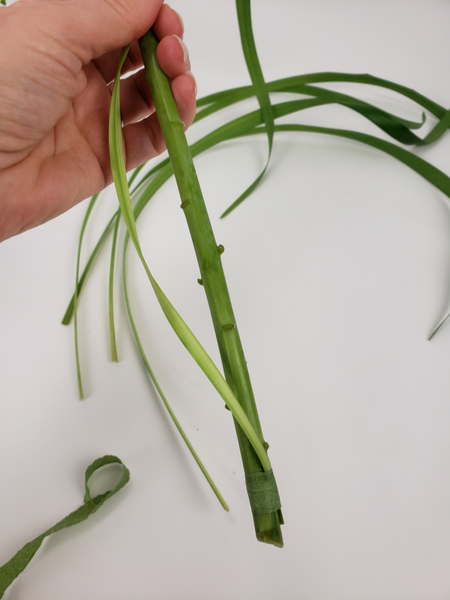 Bind a blade of grass to the flower stem with florist tape.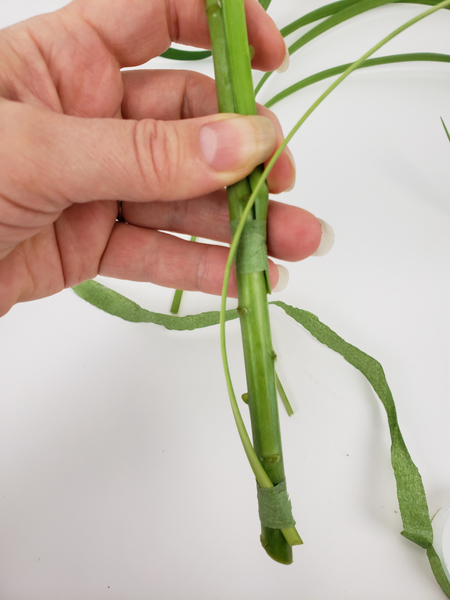 Bind a second blade of grass to the flowers stem.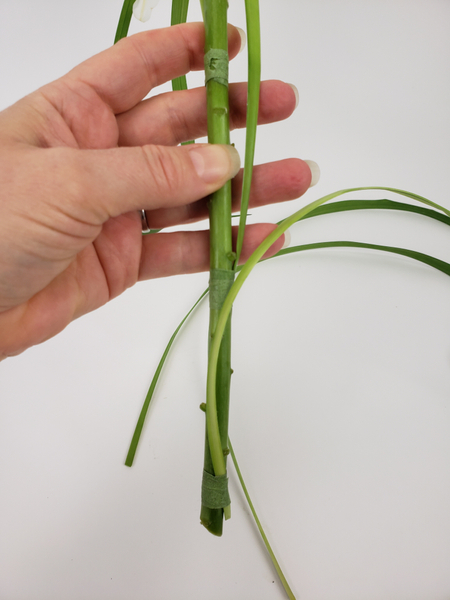 Bind a third blade of grass to the flower stem. The grasses should spiral up the stem, but only so far so that it can still be under water when placed in a vase.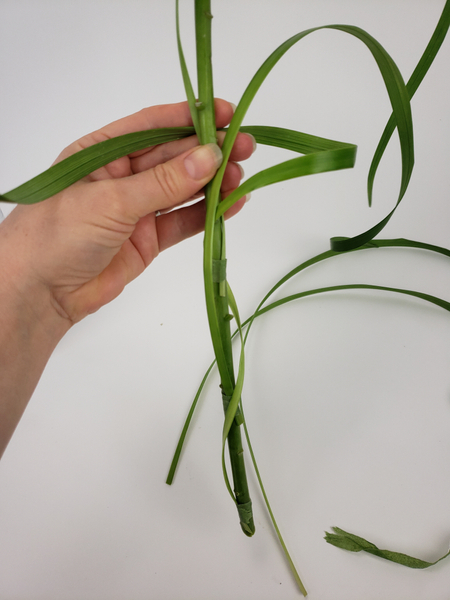 Start to twirl and spiral the grass loosely around the stem.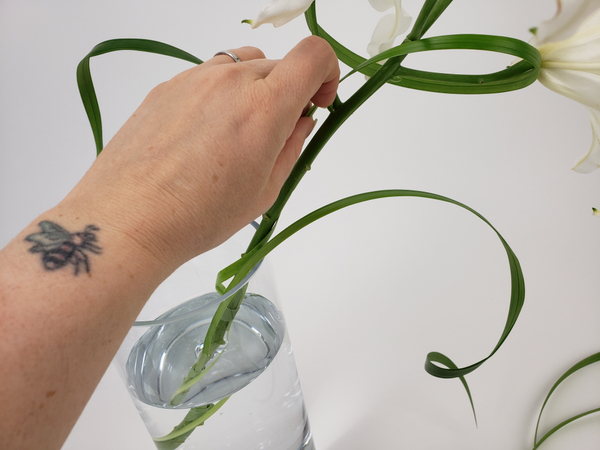 Place the flower stem in a vase and allow the grasses to twirl around the flower stem.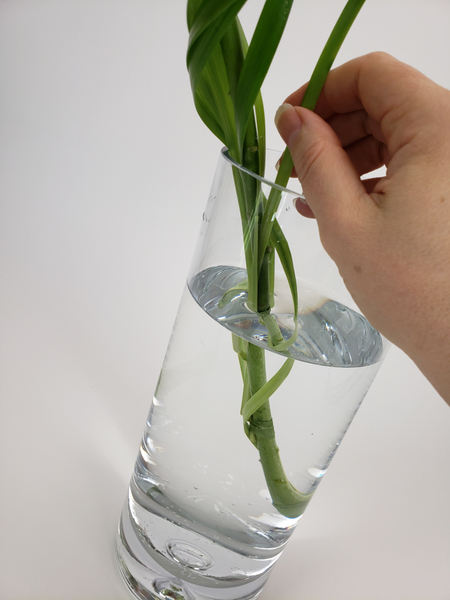 Add blades of grass to the design by slipping the grass between the flower stem and the stem grass.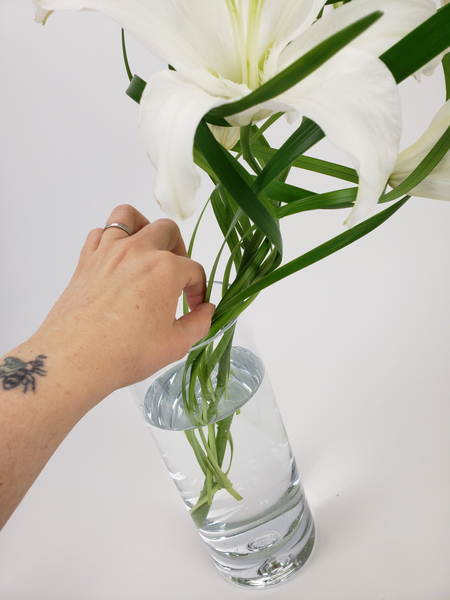 Loosely weave the grasses to twirl around the stems to mimic the shape of the flowers.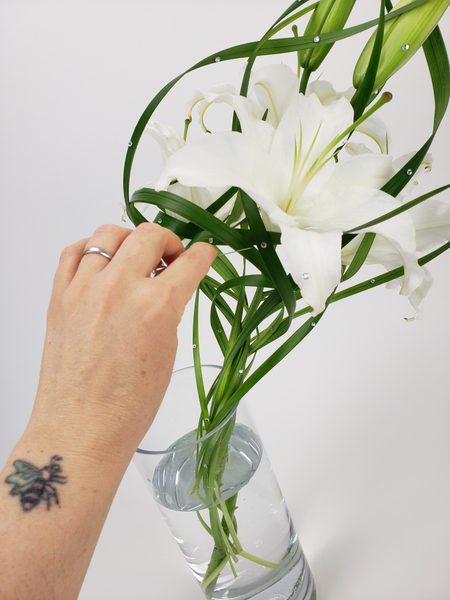 Add a few dew drop crystals to the design.
See the Tutorial below for detailed instructions on how to add crystals to a design.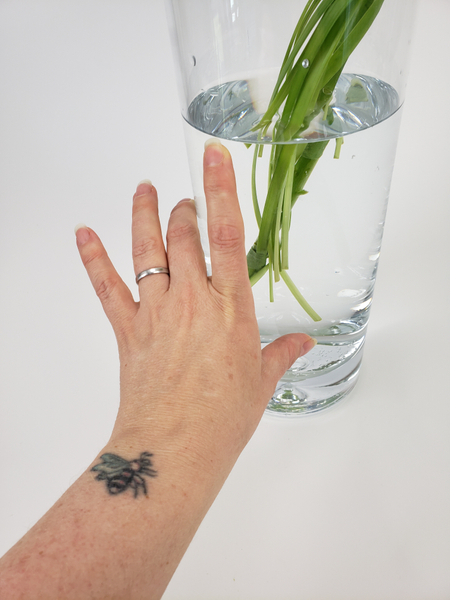 Make sure all the grass stem ends are under water to keep them hydrated.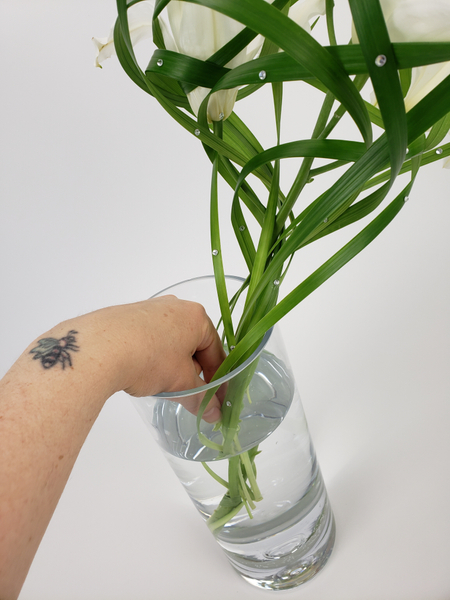 Adjust any grass stems deeper into the water so that the design can remain hydrated for as long as possible.
Sign up for my weekly newsletter
Every week I add a new design with related tutorials. Be sure to subscribe to receive an email notification with design inspiration.