My Creative Workbook
Christine de Beer - effortless floral craftsman
Loop-over grass veil for a cool summer design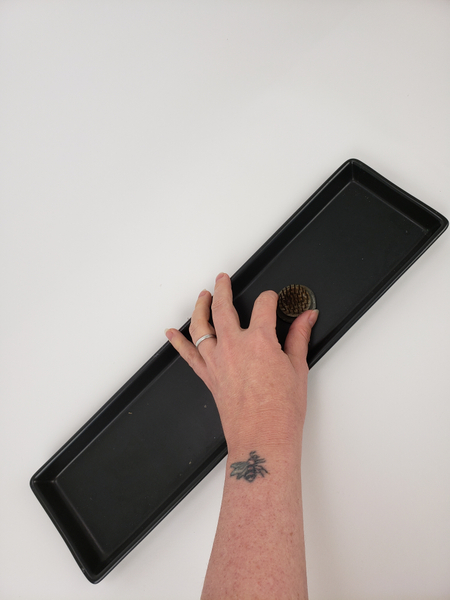 Place a Kenzan in a shallow container.
See the Tutorial below for more detailed instructions on how to secure a Kenzan.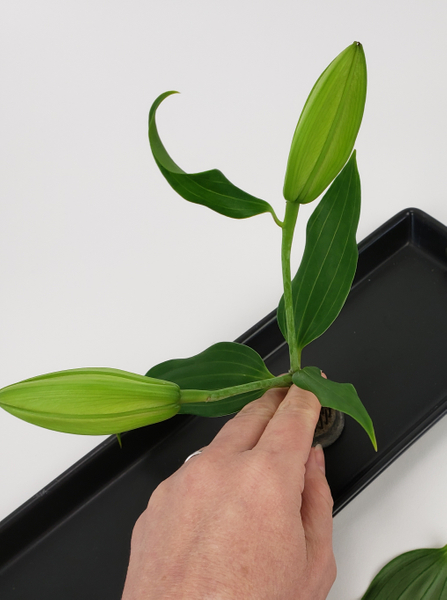 Place the flower in the Kenzan and fill the container with water.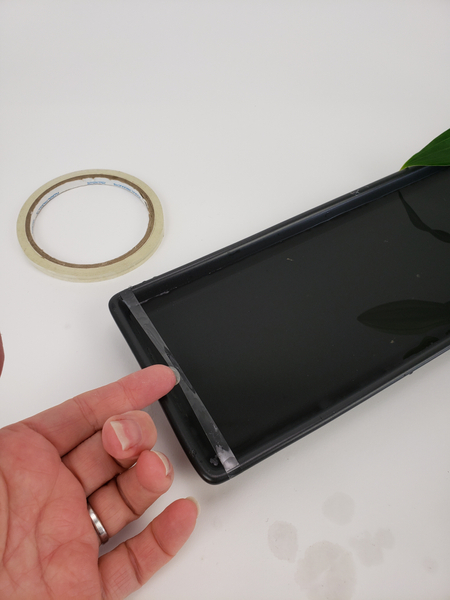 Wrap a thin strip of clear tape around the container.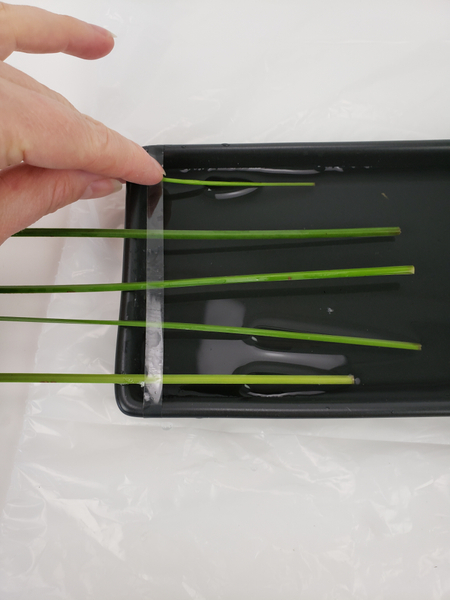 Slip thin blades of grass through the gap created by the tape so that the grass rest in the water.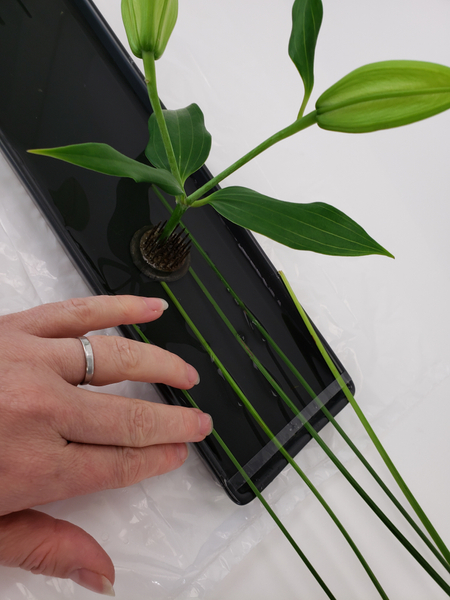 Tape the opposite side and slip the grass through.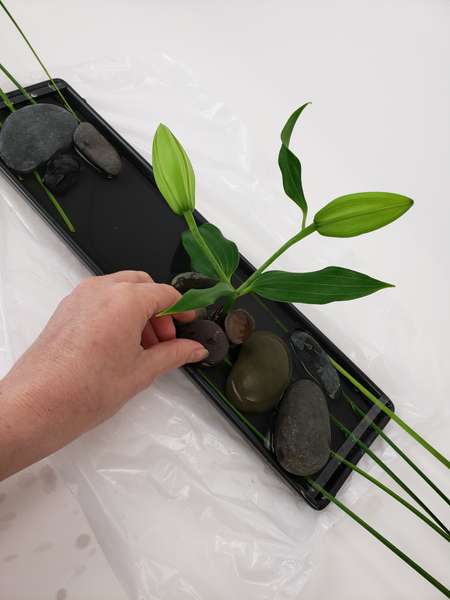 Place smooth pebbles on the grass ends to keep it in place.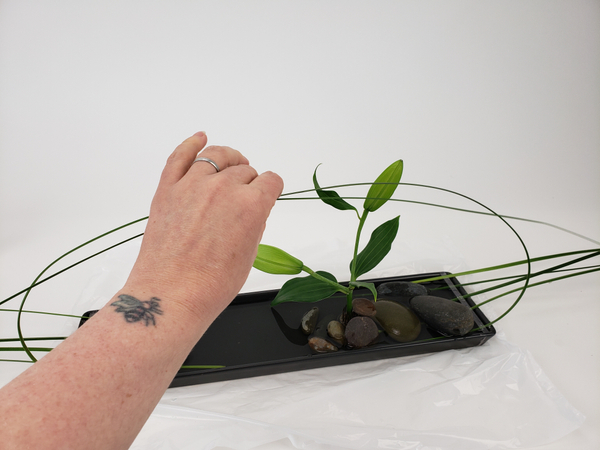 Fold two blades of grass up so that they loop over the design. Make a loose knot.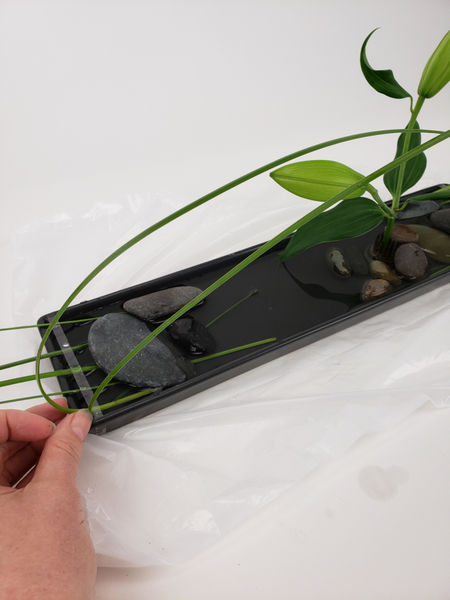 Slip the grass ends behind the tape and under the rock to keep it in place.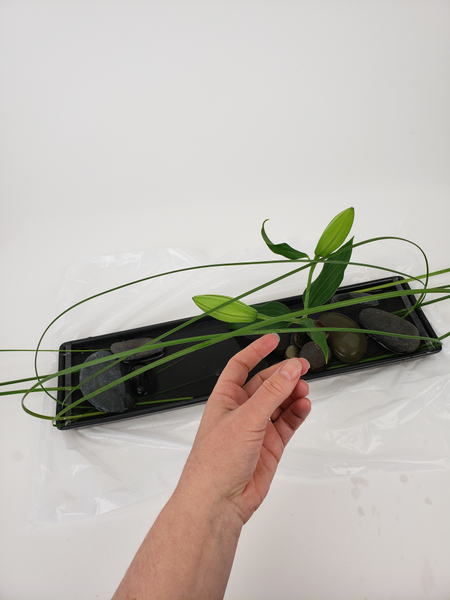 Fold over the next set of grass. Loosely knot it once so that the blades cross in the middle and secure it on the opposite side under a rock.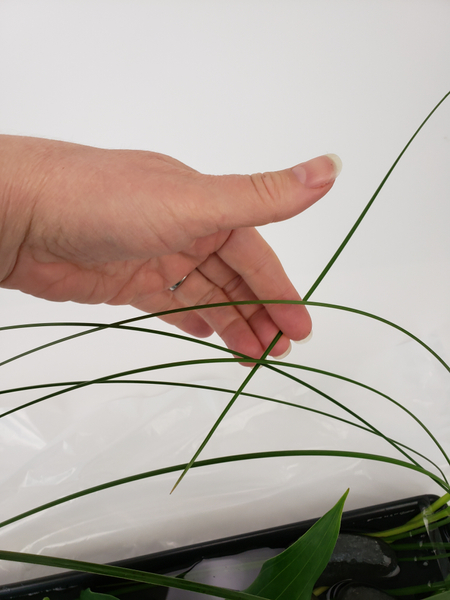 Once you have a slight grid weave in the blades of grass to loop over the design and secure under a rock on the opposite side.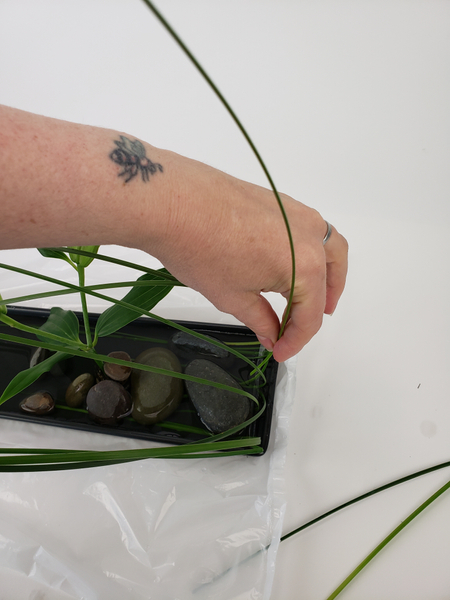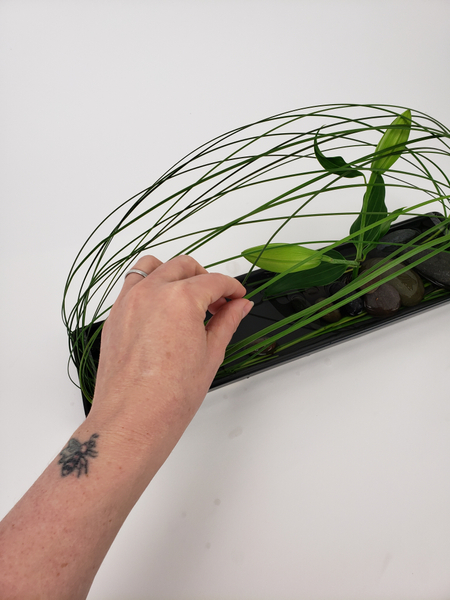 To create visual interest slip a few blades of grass through the loop and secure it under a rock just beyond the mid point rather than at the opposite end.
Sign up for my weekly newsletter
Every week I add a new design with related tutorials. Be sure to subscribe to receive an email notification with design inspiration.