My Creative Workbook
Christine de Beer - effortless floral craftsman
Loosely woven grass on Driftwood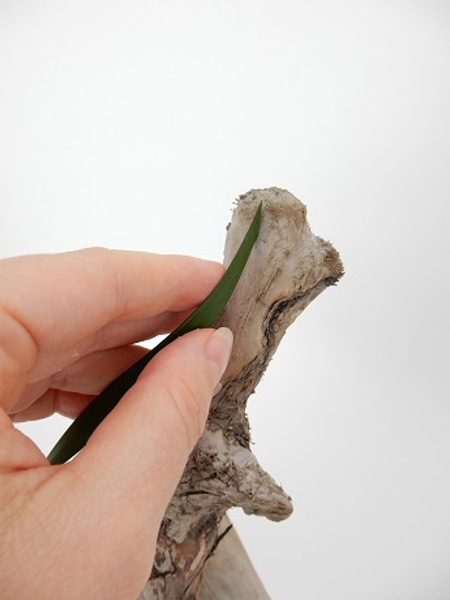 Glue a blade of grass to a piece of driftwood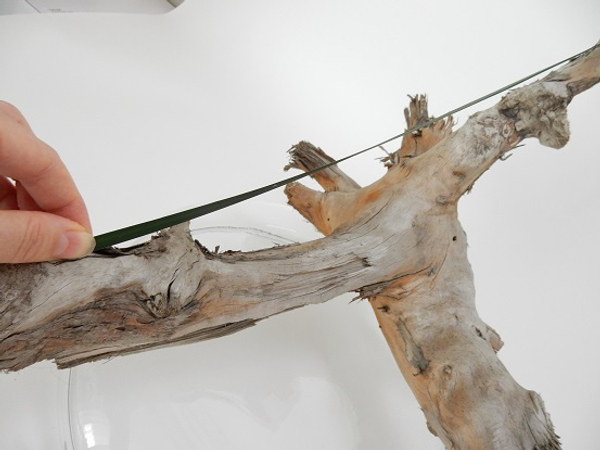 Extend the blade down the wood and glue the other end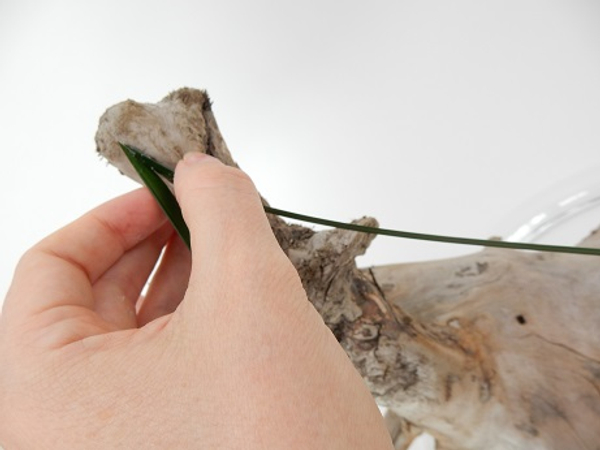 Glue another blade of grass to the top of the driftwood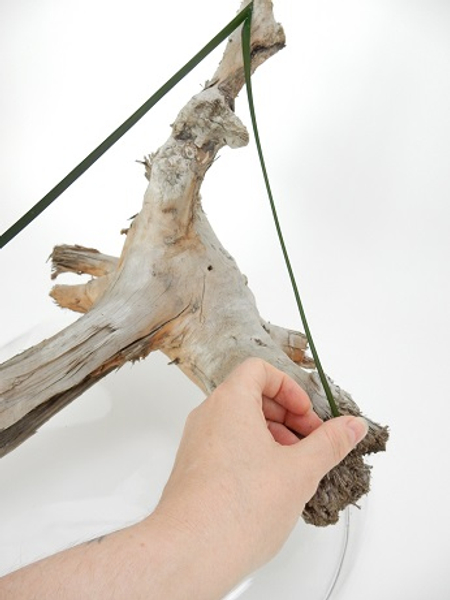 Extend it down to the other side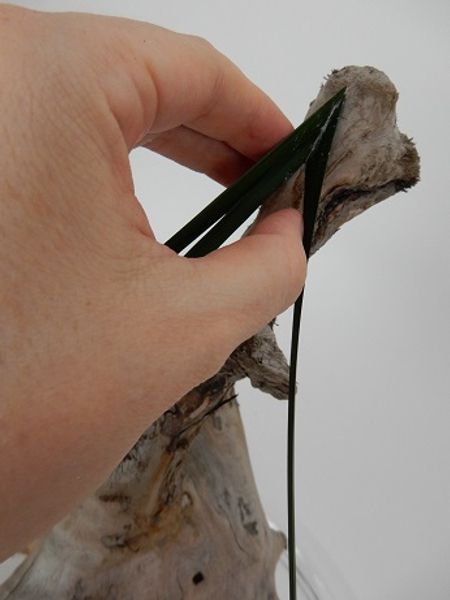 Add another blade of grass below the first one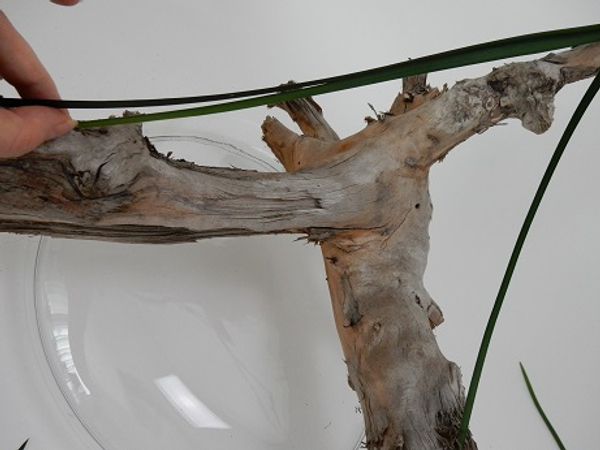 Extend it down to the inside of the first blade.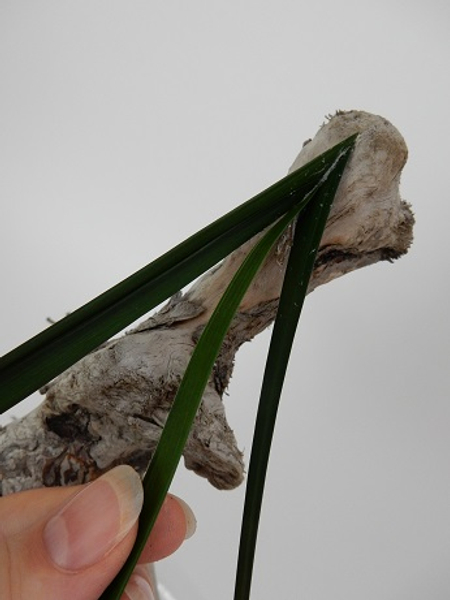 Do the same on the other side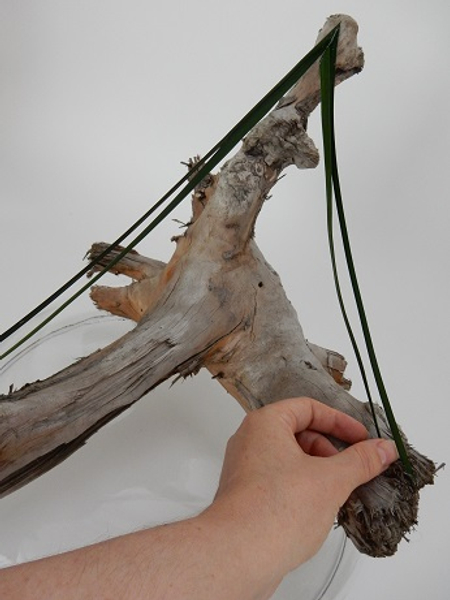 Extend the blade down to glue on the inside of the second blade of grass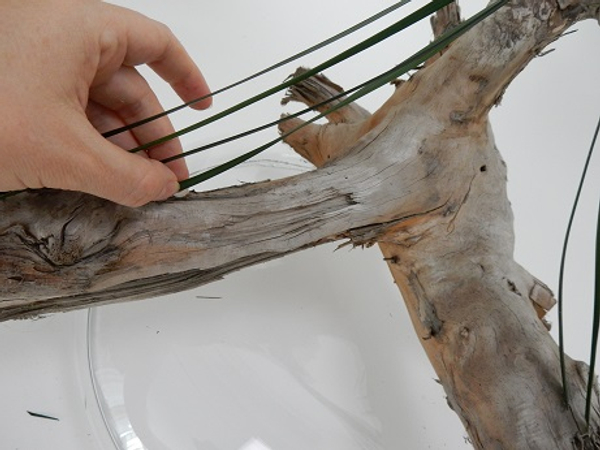 Continue to add blades of grass, move down the vertical branch to give you a few blades to weave through. The amount of blades depend on the size of the driftwood you are using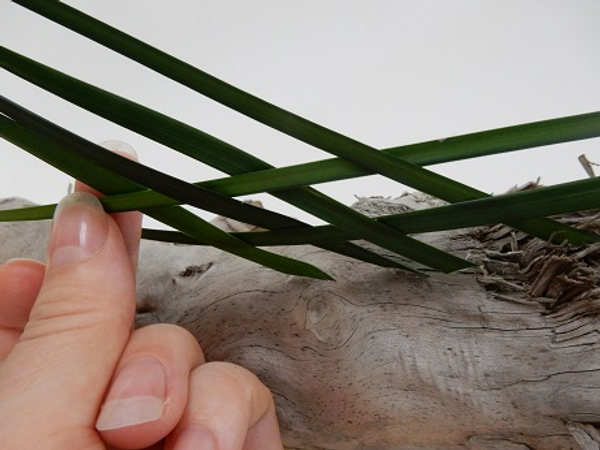 Loosely weave in a few of grass
For more detailed information about weaving with foliage see the Tutorial below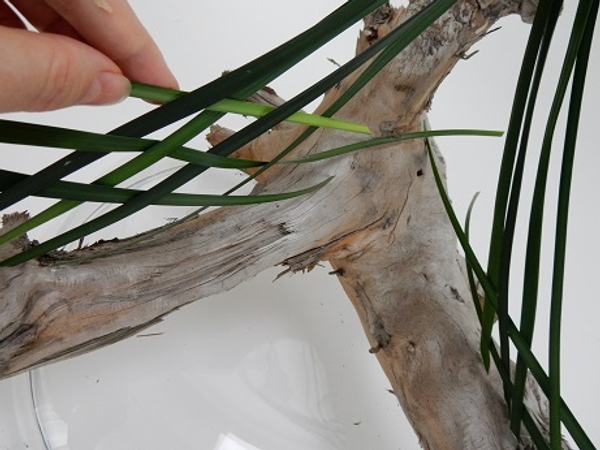 Use the harder stem part (usually lighter in colour)of the grass to guide the blade through the grass pieces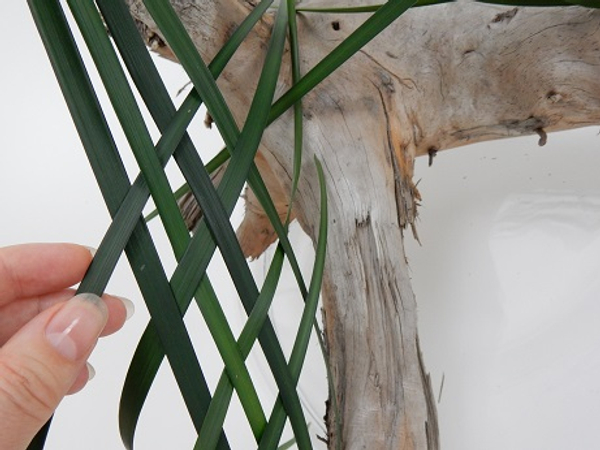 Let the blades of grass rest on the driftwood to dangle and fall loosely around the wood creating a soft and natural flow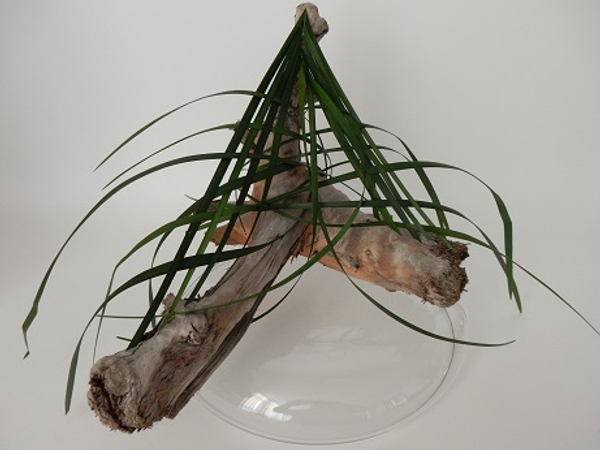 Driftwood and grass armature ready to design with
Sign up for my weekly newsletter
Every week I add a new design with related tutorials. Be sure to subscribe to receive an email notification with design inspiration.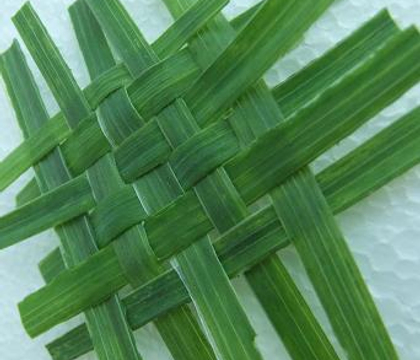 8 June 2011
Foliage Weaving
For this tutorial I focus on a simple weave pattern that does not require you to soften or prepare the leaves to be more durable or flexible. This is the starting point in...