My Creative Workbook
Christine de Beer - effortless floral craftsman
Balloon out grass to craft a framed armature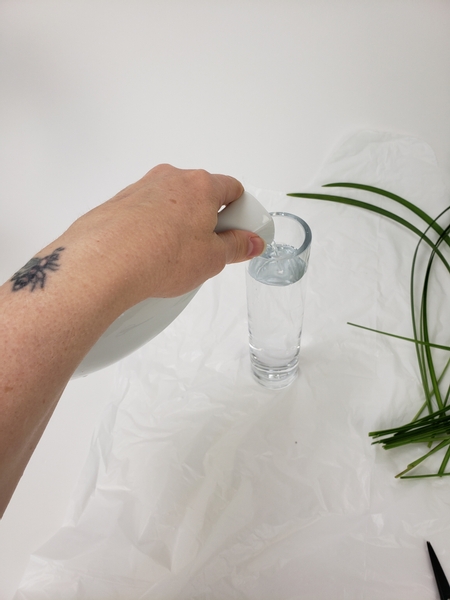 Fill a tall and narrow container with water.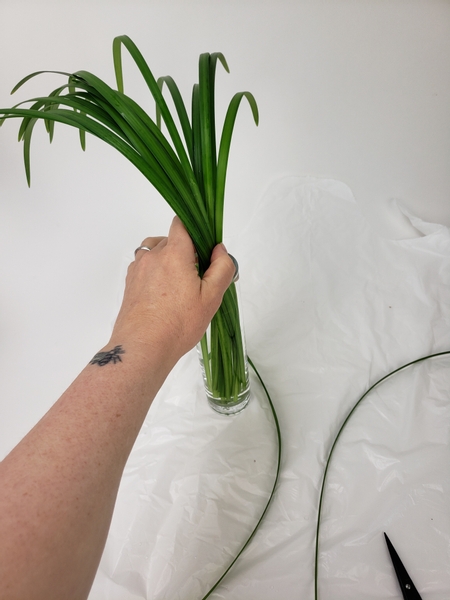 Slip a small bunch of lily grass into the container.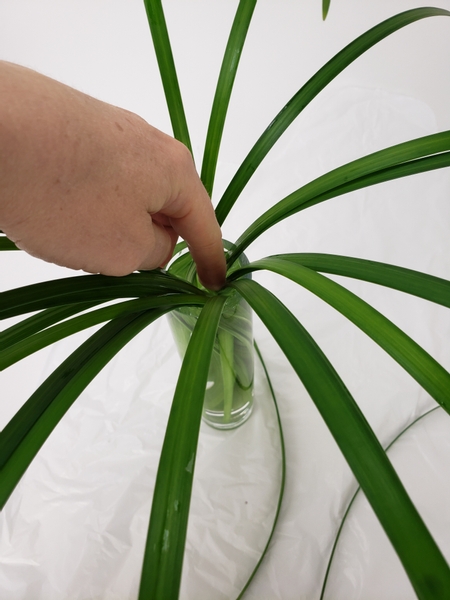 Allow the grass to flop over the sides of the container by making space in the middle with your finger.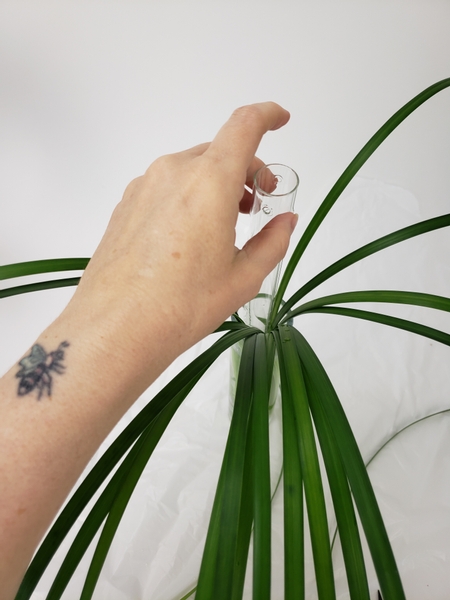 Slip a tall water tube into the space you have created with your finger.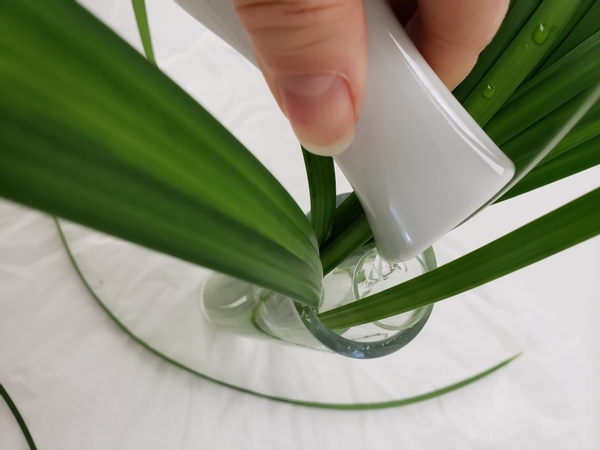 Fill the water tube with water.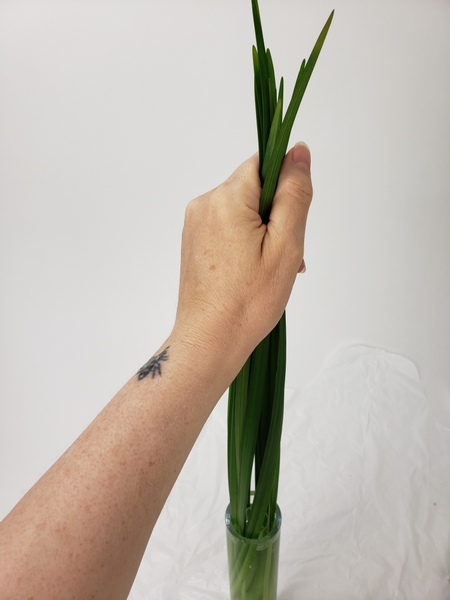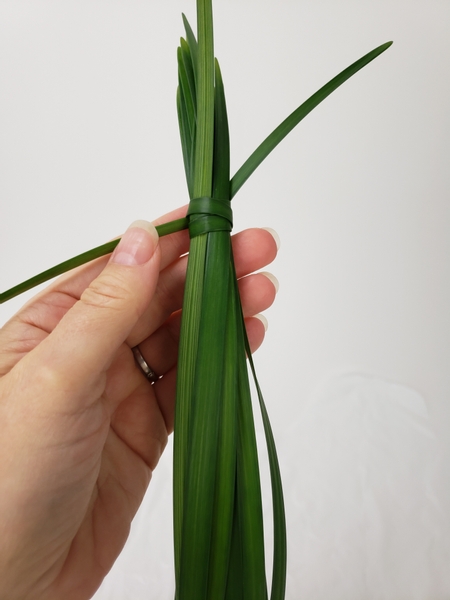 And tie it with a knot.
Design tip: I liked the knot ends extending. It created a lovely contrast to the smoothness of the curved grass so I left it dangling. Cut it short if you prefer. Also a great knot for this can be found in my book. Book readers turn to page 59.

For more information about my book: The Effortless Floral Craftsman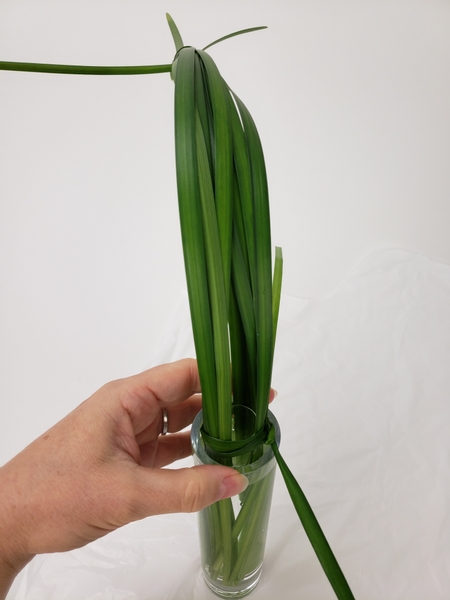 Tie another knot at the vase opening around the grass and the water tube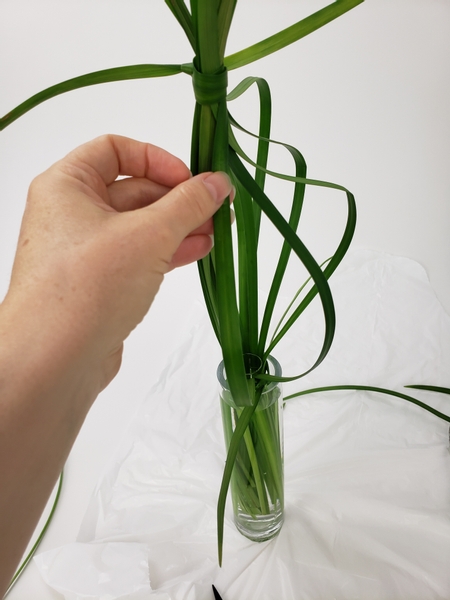 Carefully curve the grass so that it balloons out to the sides.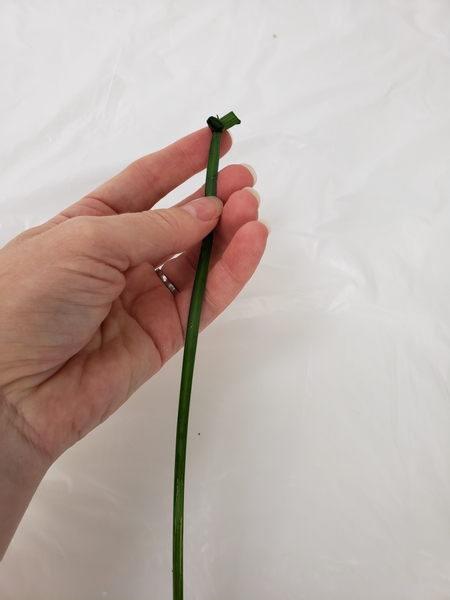 To secure the ballooned out grass, knot one end of a blade of grass...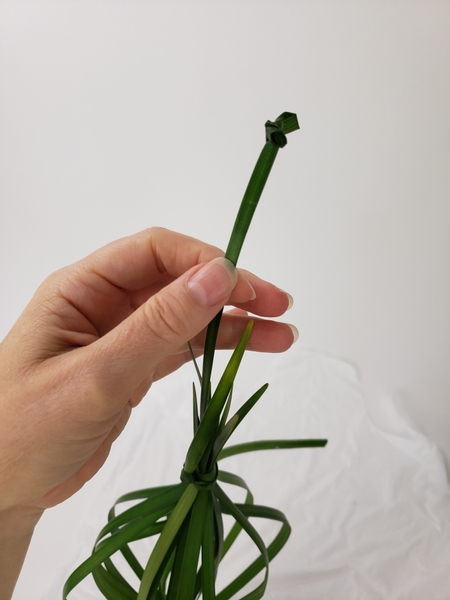 Slip the knotted grass through the middle of the bundle from the top down...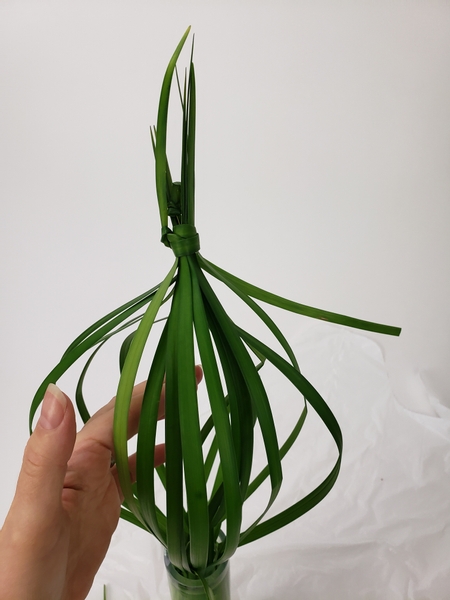 Thread it through the ballooned out space at one side...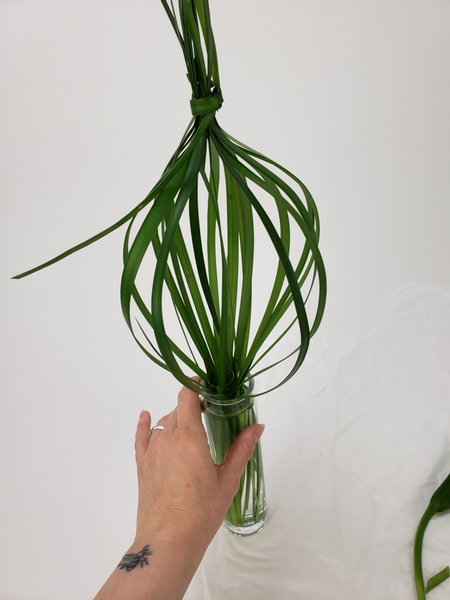 Add a bit of tension to exaggerate the balloon shape and secure it between the water tube and the grass where you knotted it.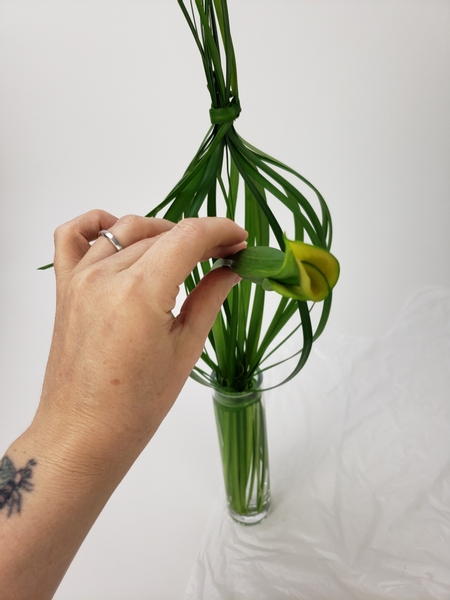 Place the calla lilies into the water tube...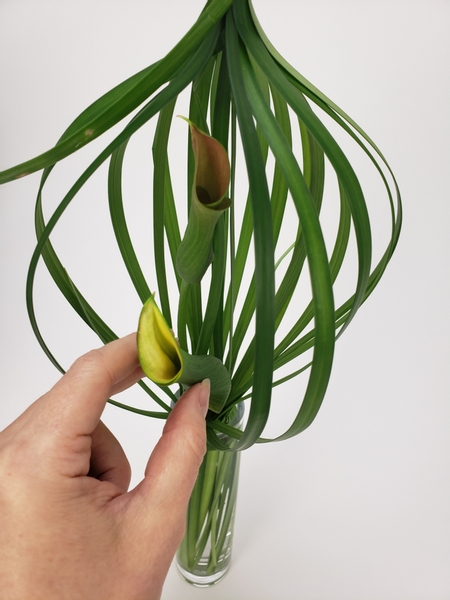 So that the elegant shapes can be admired in the grass frame from all sides
This week I added a few notes about maintaining the design in your notification email- if you adjust it slightly in a few days there is no reason why this will not last for weeks- even in a heatwave as it did in my design room! You can sign up for this one email per week below this post.
Sign up for my weekly newsletter
Every week I add a new design with related tutorials. Be sure to subscribe to receive an email notification with design inspiration.