My Creative Workbook
Christine de Beer - effortless floral craftsman
Tendril vine Wreath Pumpkin
27 September 2017

and more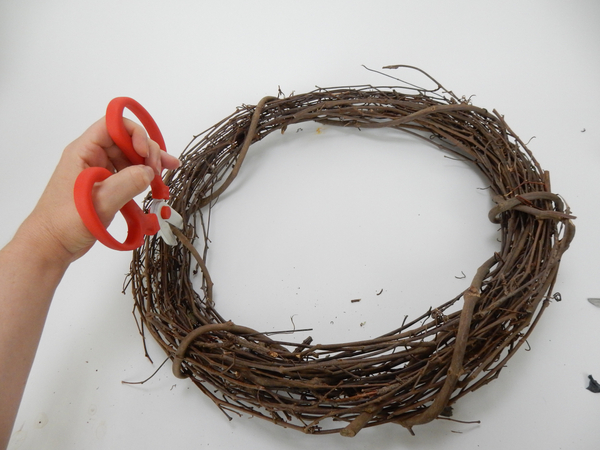 Clip the bits of wreath that keeps it all together. Keep these twirled bits to become the stalk.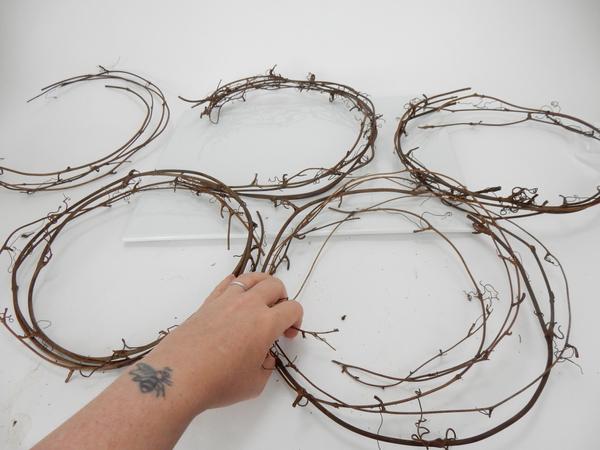 Divide and weave the vines into smaller wreaths
See the Tutorial below for more detailed instructions on how to weave a wreath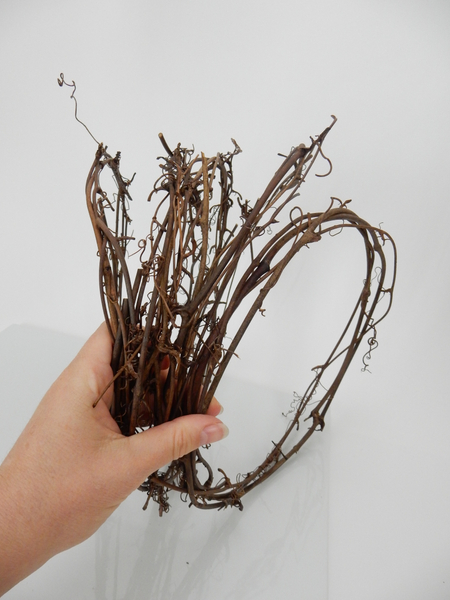 Gather all the wreaths in your hand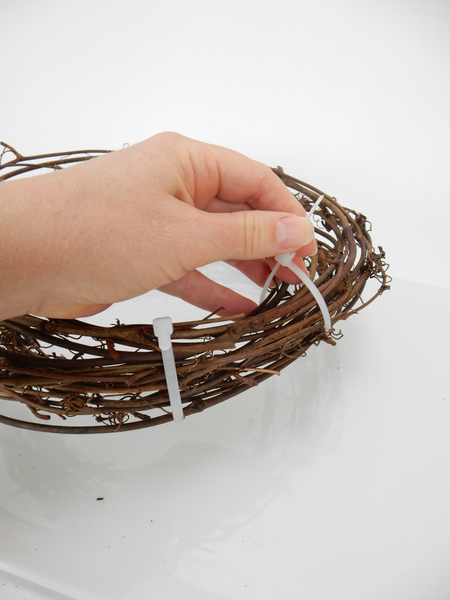 Secure the wreaths with two cable ties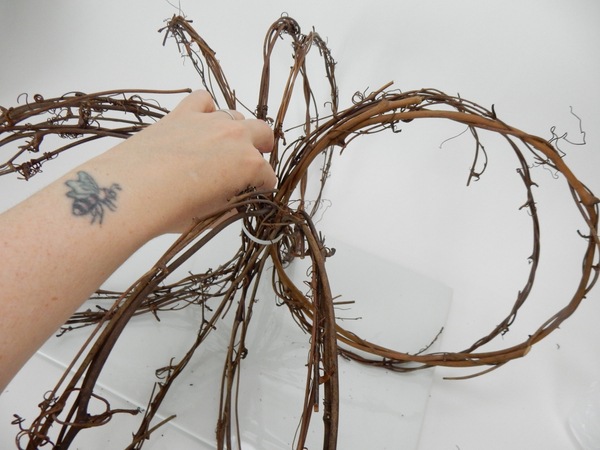 Fan out the wreaths and pull the cable ties tight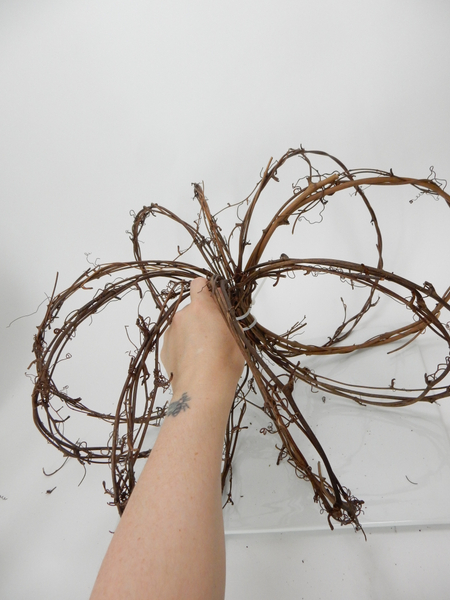 Position the wreaths securely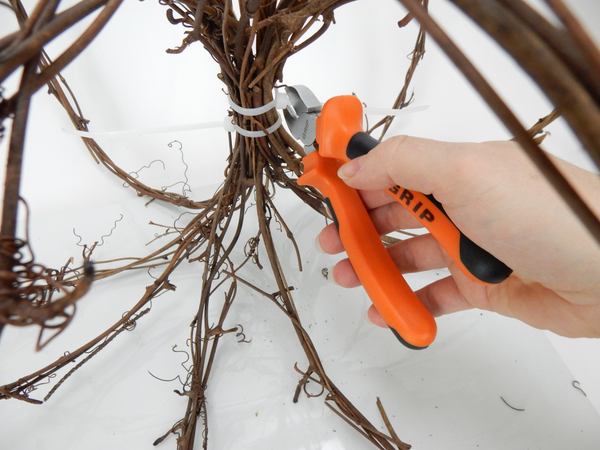 Clip away the left over bits of dangling cable ties.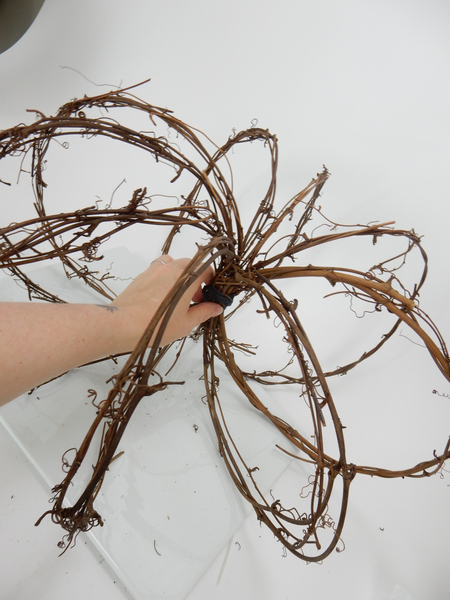 Cover the ties with brown florist tape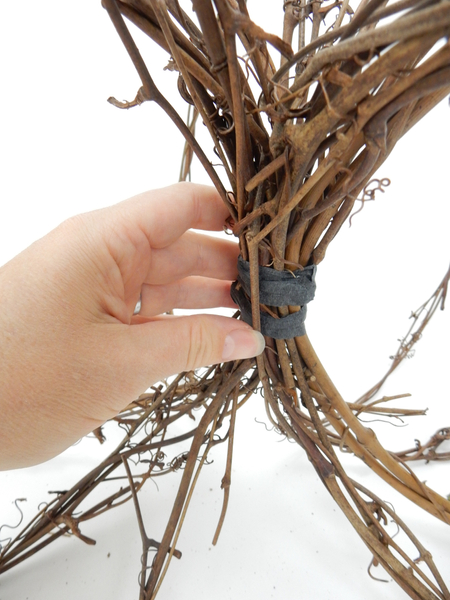 Weave in a few more vines to cover the tape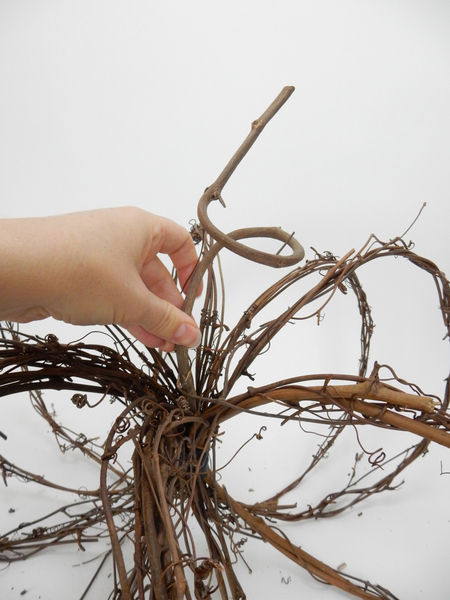 Push the thick vine curl into the middle to shape the stalk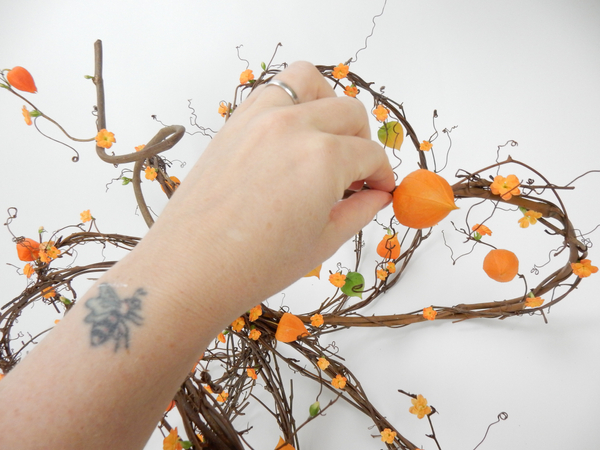 Glue in the floral material
Design note: The Kalanchoe is a succulent and the flowers will look beautiful, even without a water source for about a week. The Lanterns will dry in place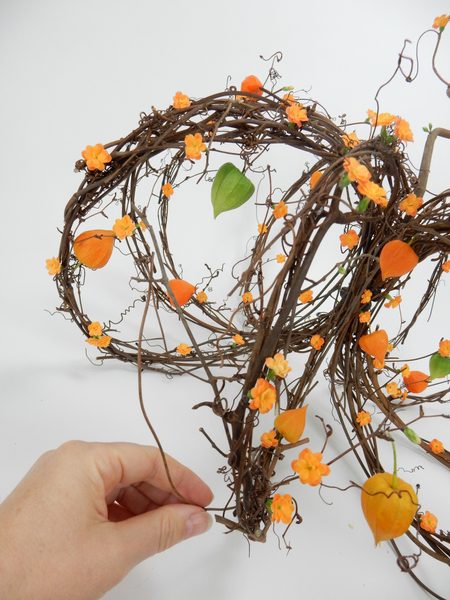 Add in a few more tendrils and vine to help your eye fill in the picture of the pumpkin
Sign up for my weekly newsletter
Every week I add a new design with related tutorials. Be sure to subscribe to receive an email notification with design inspiration.