My Creative Workbook
Christine de Beer - effortless floral craftsman
Taco-shaped twig armature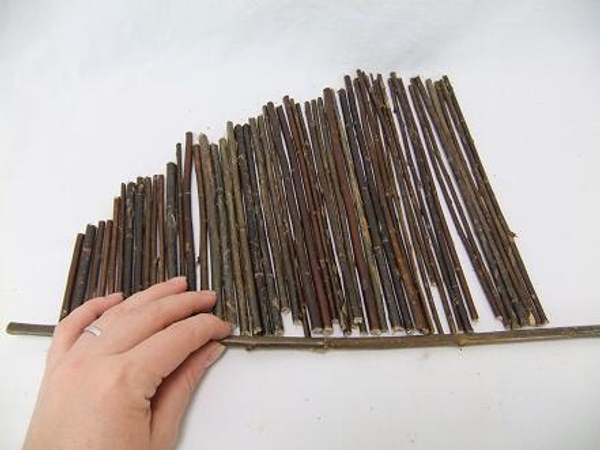 Cut a few sticks, from small to large and set them out according to size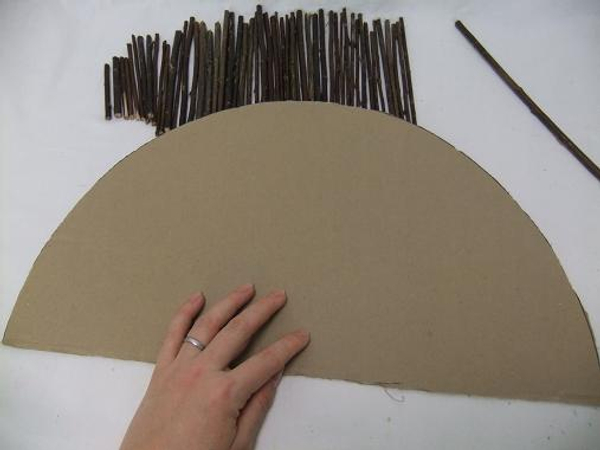 Draw a circle on cardboard and cut out and then cut in half. This will be the template for the half-moon shape of the armature.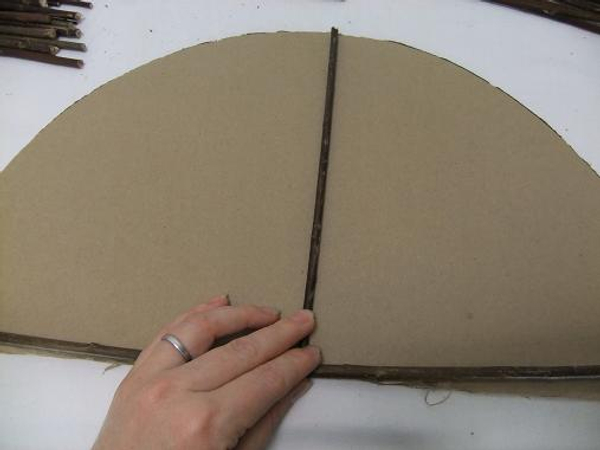 Place a long twig to extend the length of the half-moon and glue the first twig to the horizontal twig. Do not glue the twigs to the cardboard.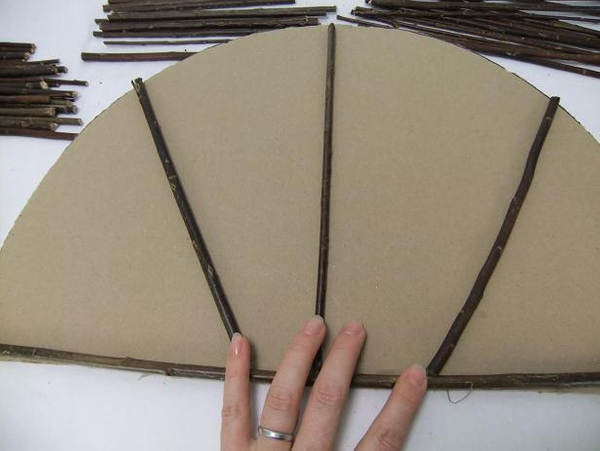 Add more twigs radiating out.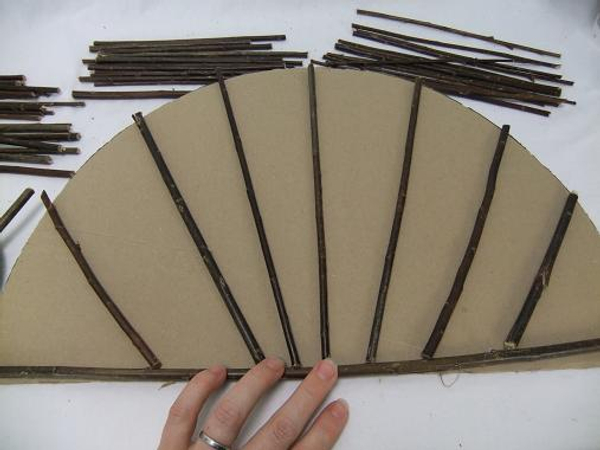 And glue in more twigs...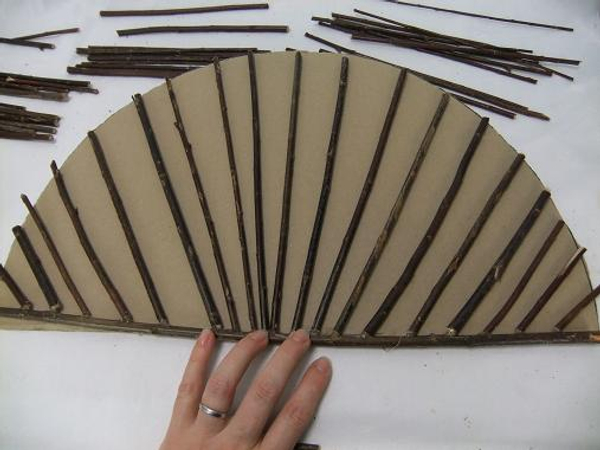 Continue to fill in the spaces by gluing in more twigs.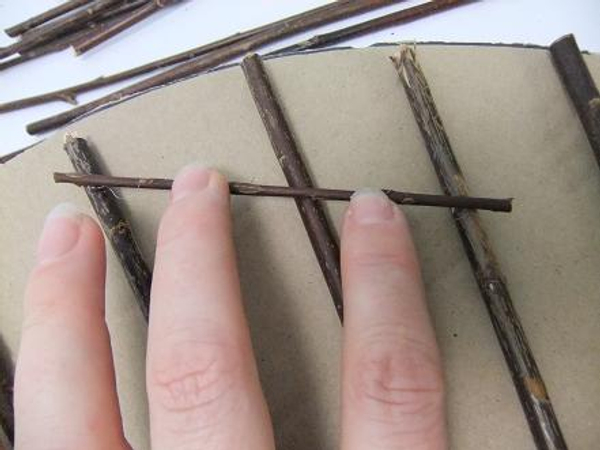 To give the armature strength add a few horizontal and diagonal twigs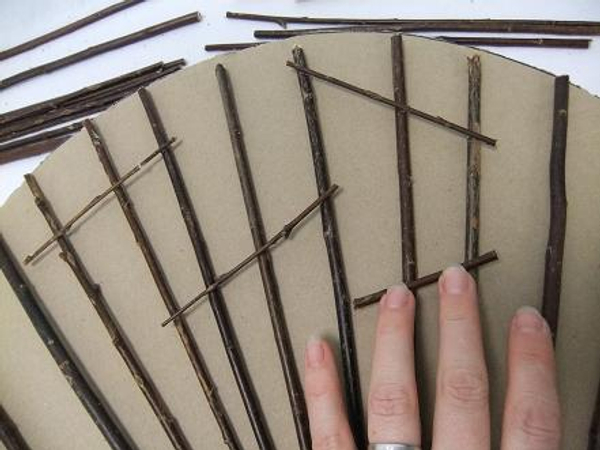 Glue a connecting twig between as many as possible radiating twigs.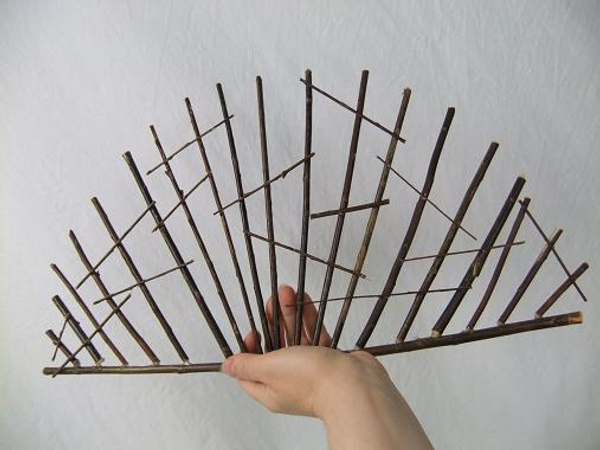 The first half of the fan shaped armature is done. Place the half-moon on a flat surface and let the glue set while preparing the second half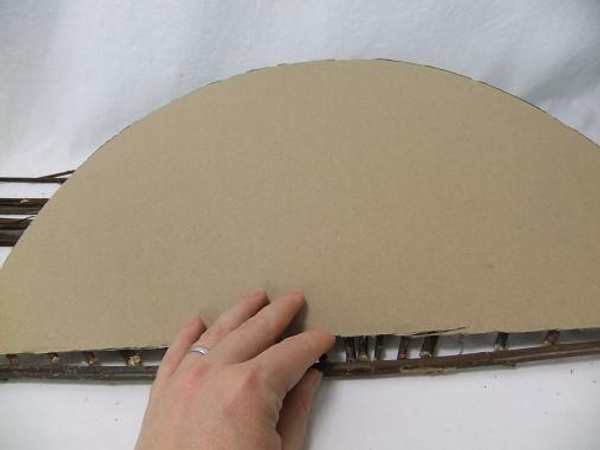 Prop the cardboard up to gape open.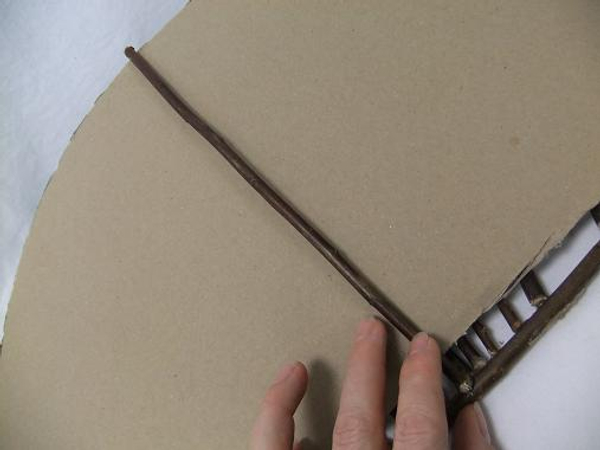 Glue the first twig to the bottom horizontal twig.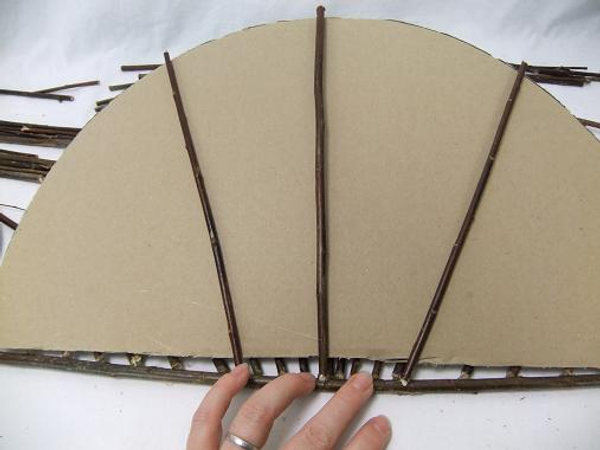 Again, build up the armature by adding twigs to radiate out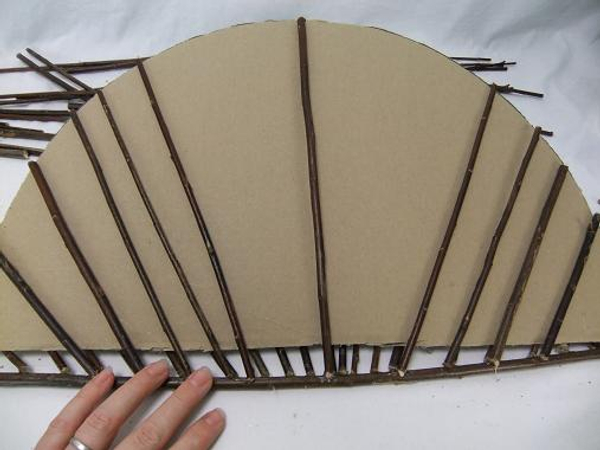 Fill in the gaps with a few more twigs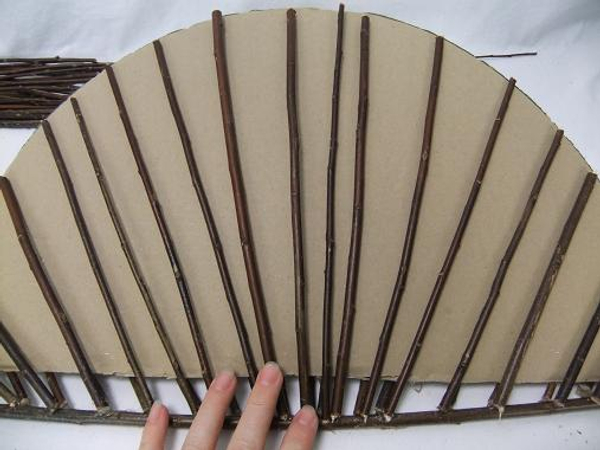 and add the last few twigs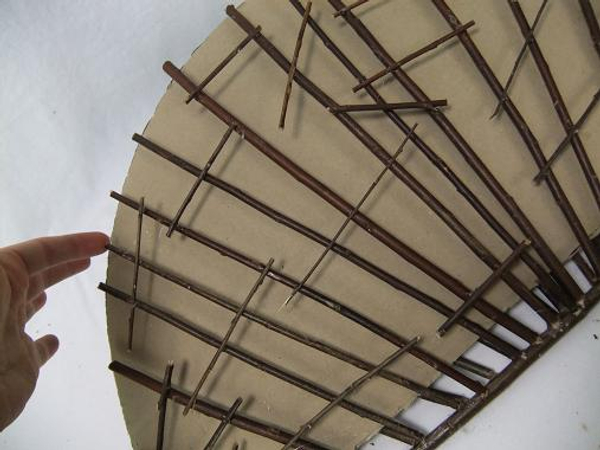 Add the shorter twigs to give the armature strength.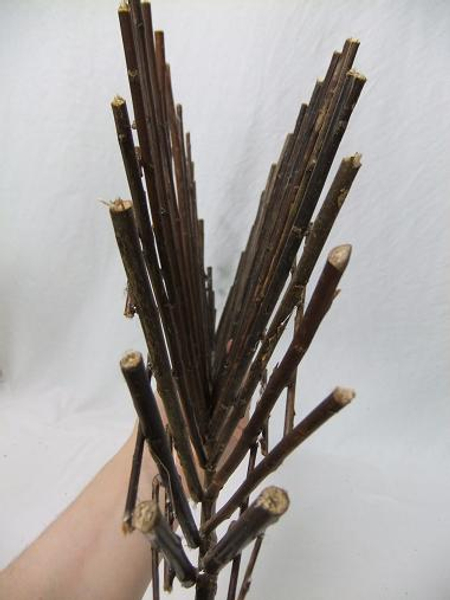 Turn the structure and look at it from the side to see where you want to add a few connecting twigs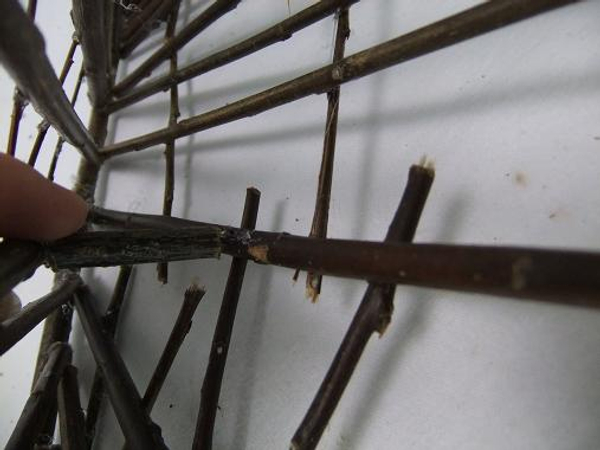 Glue in the connecting twigs.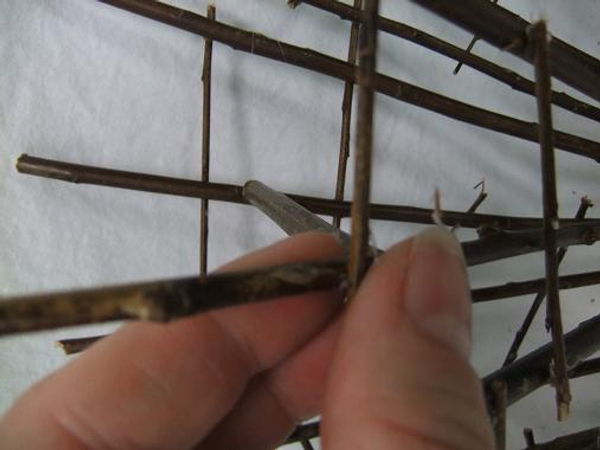 These tiny twigs not only connect the two pieces but also gives support to the test tubes for the flowers.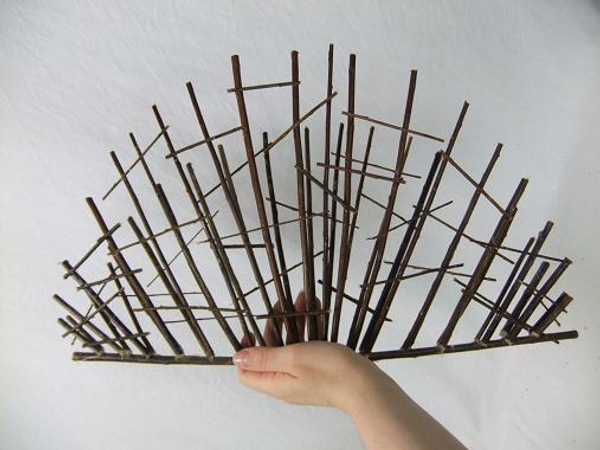 Check the twigs to make sure they are all secure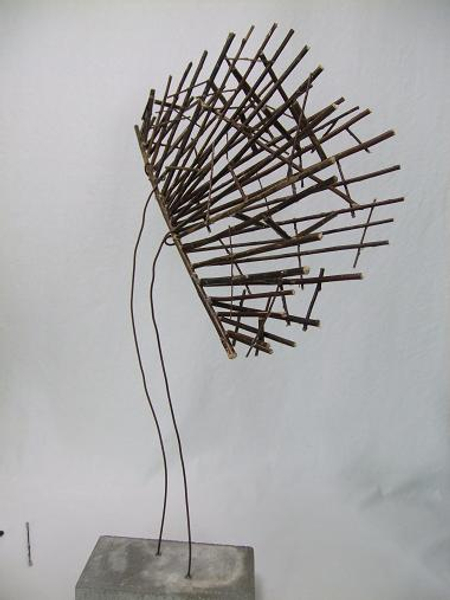 Wire the armature to a stand. I made a Brick on a Stick for this design (see Tutorial below)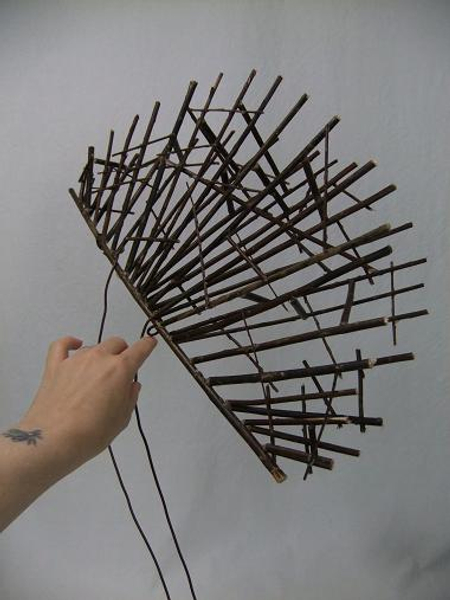 Curl the wire over and around the twigs.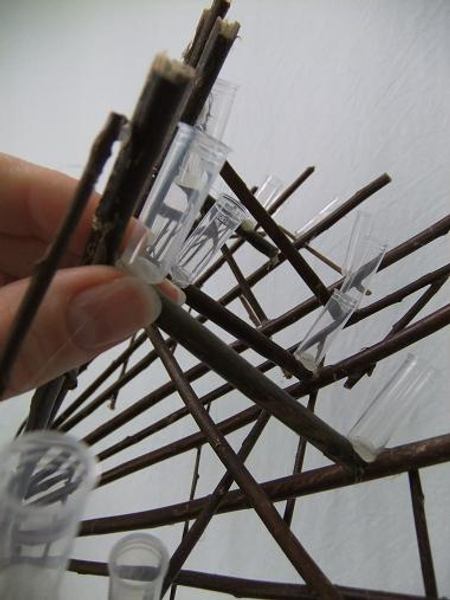 And glue in the tiny test tubes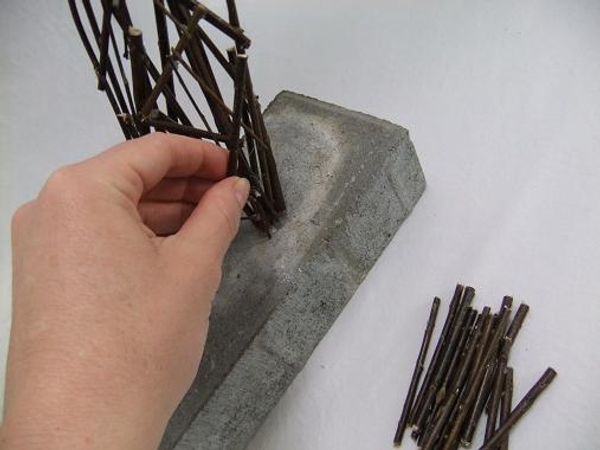 Starting at the brick stand, work your way up by gluing short twigs in a random pattern to cover the wires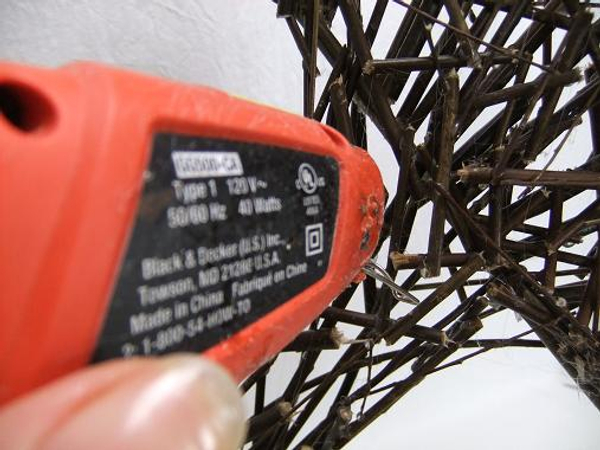 Connect the wire stand at the bottom with the taco half-moon shape at the top by gluing tiny twigs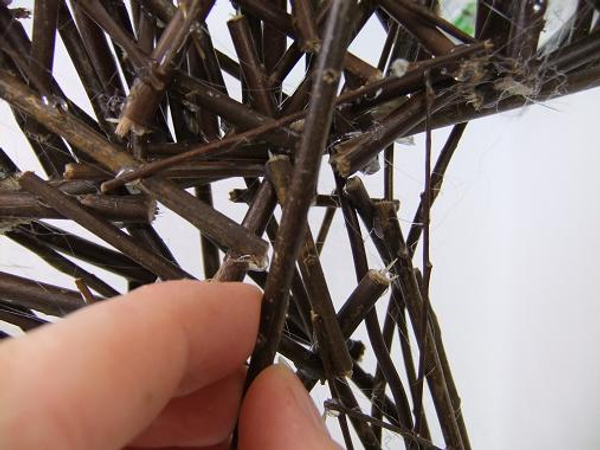 Add a few random twigs to the top half-moon shape to brake any predictable patterns
Sign up for my weekly newsletter
Every week I add a new design with related tutorials. Be sure to subscribe to receive an email notification with design inspiration.