My Creative Workbook
Christine de Beer - effortless floral craftsman
Cross hatch Twig Armature
Design Note: Cross hatching is a sketching technique used to add shadow and dimension to drawn objects by drawing lines that crosses over each other to create a darker effect.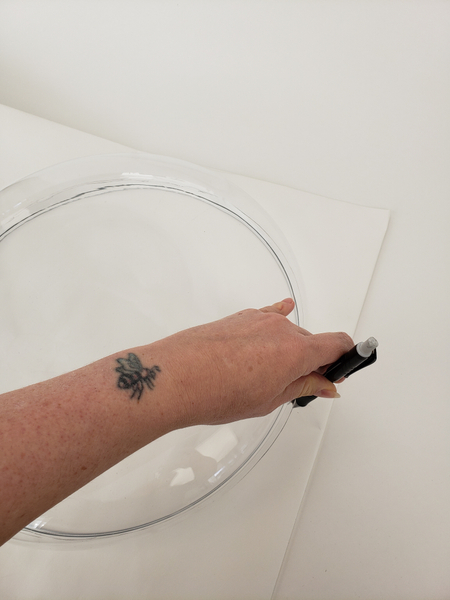 Trace a large circular shape on paper.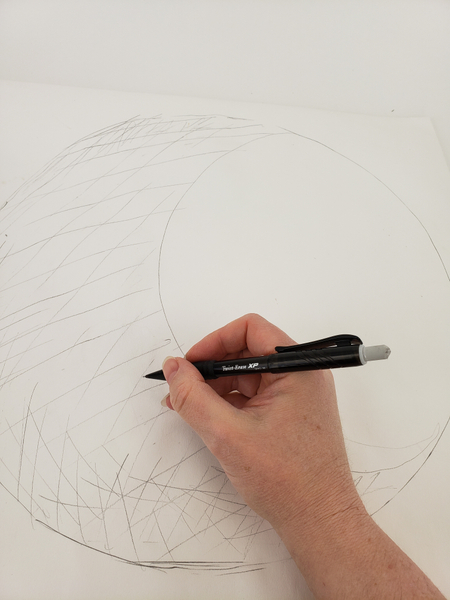 Cross hatch the outline to determine where you want the twigs to create a shaded area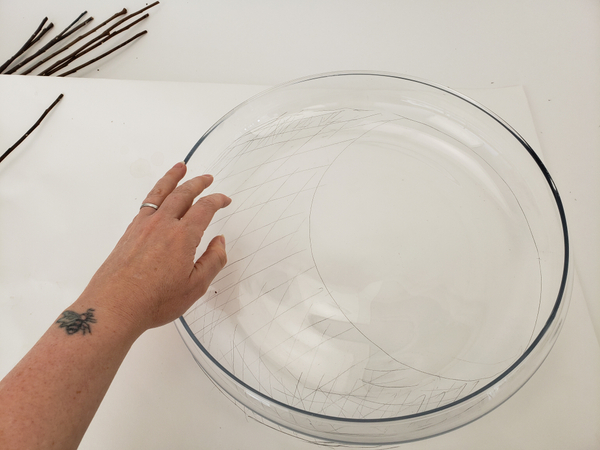 To make it easier to remove the armature once glued cover the outline with either plastic or glass. For my design I simply placed the glass container back on the paper sketch and glued my twigs over that. Take care not to glue the twigs to the glass or the plastic.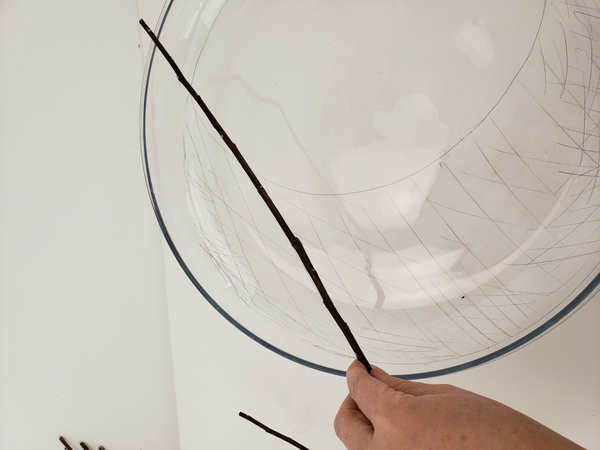 Cut the twigs into snippets and start to build up the pattern.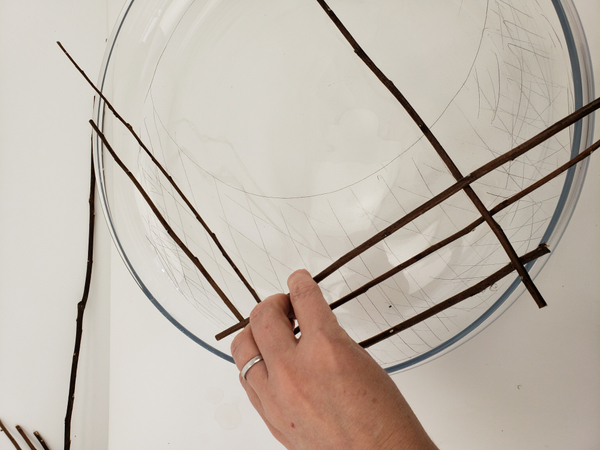 My rule is to glue each twig in at least three places to another twig. This is the best way to make sure the armature is strong enough to carry the weight of the flowers.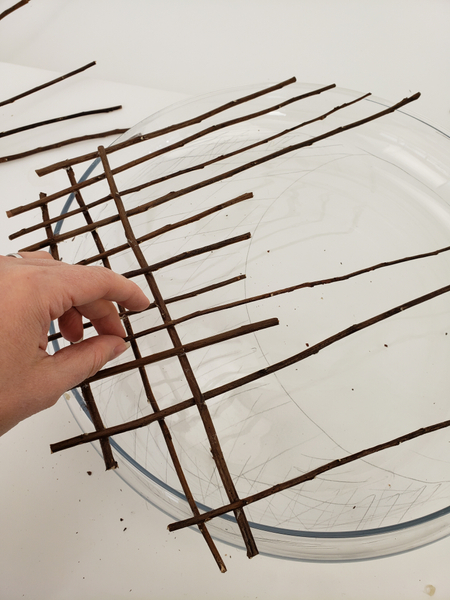 Continue to fill in the outline shape. Glue in more twigs to the cross hatched section.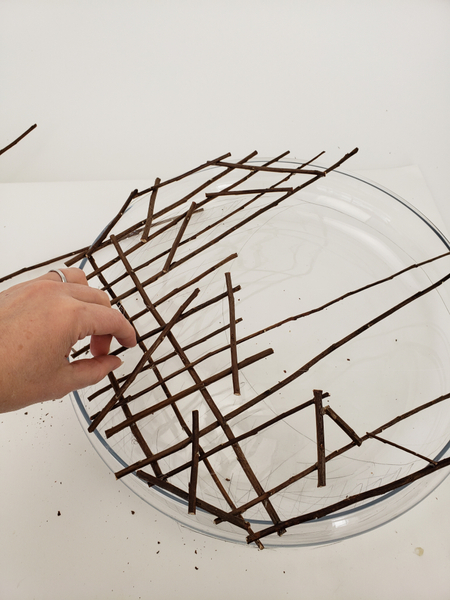 Add in shorter twigs and cross hatch them with the longer twigs.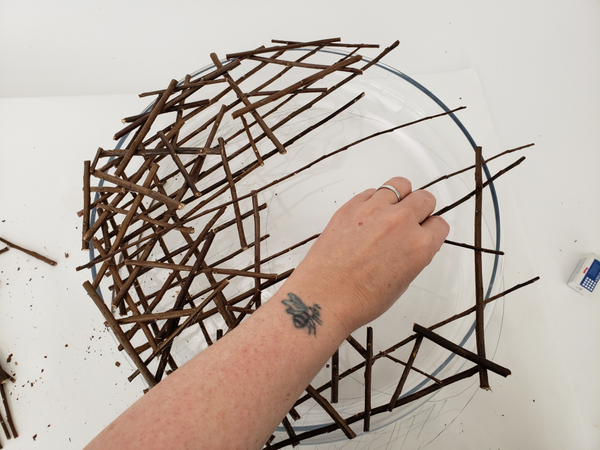 Extend a few twigs over the disk shape so that you can complete the circle on the lighter side.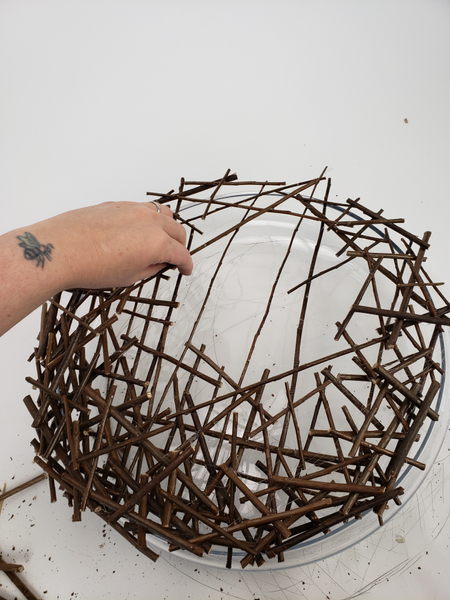 Be mindful of where you want the most twigs to add shade to the shape and just a few twigs on the opposite side to add the light.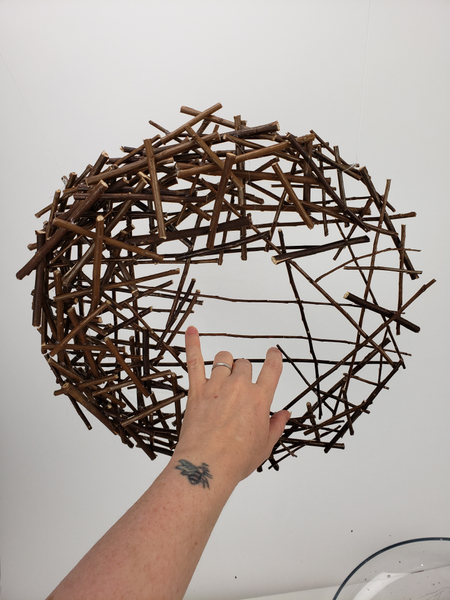 Carefully lift the armature from the outline... it's ready to design with.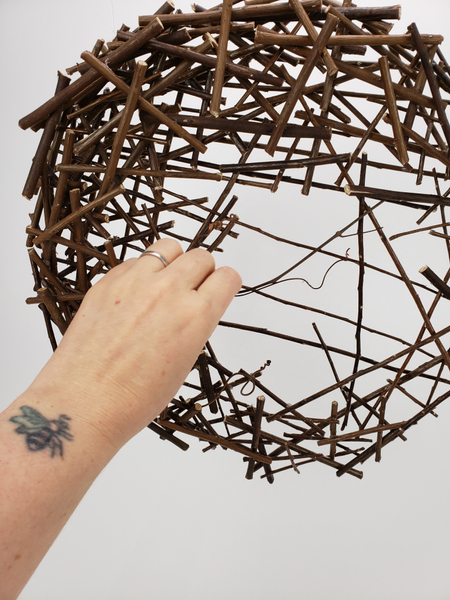 For contrast I broke up the straight twig pattern with some tendrils and vine branches...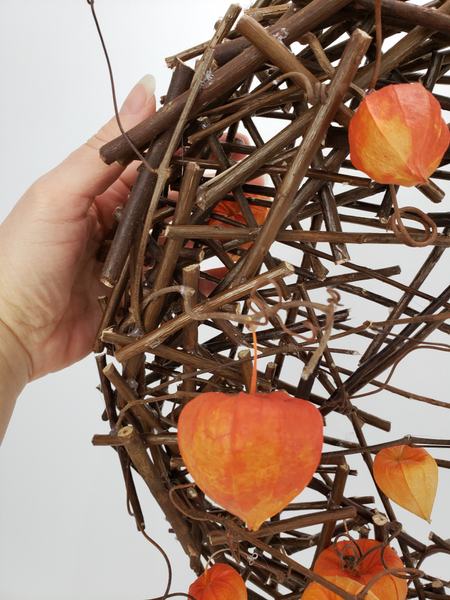 And as you add the floral details make sure to add some colourful bits to peek through from the back.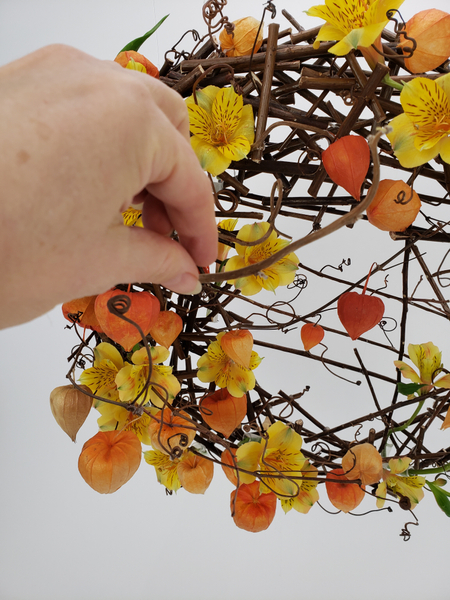 And after adding the flowers and dried Chinese lanterns, I glued in a few more branches to extend over from the front to finish the design.
I dried the lanterns and placed the flowers in drinking straw water tubes. Here are the Tutorials:
Sign up for my weekly newsletter
Every week I add a new design with related tutorials. Be sure to subscribe to receive an email notification with design inspiration.