My Creative Workbook
Christine de Beer - effortless floral craftsman
One, two, buckle my shoe.
Three, four, shut the door.
Five, six, pick up sticks.
Seven, eight, lay them straight.

Nursery Rhyme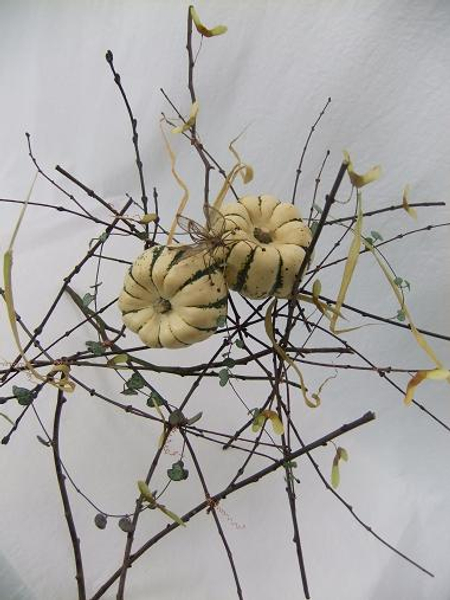 That's pretty much the instructions for this design: Go for a walk, pick up sticks, lay them straight.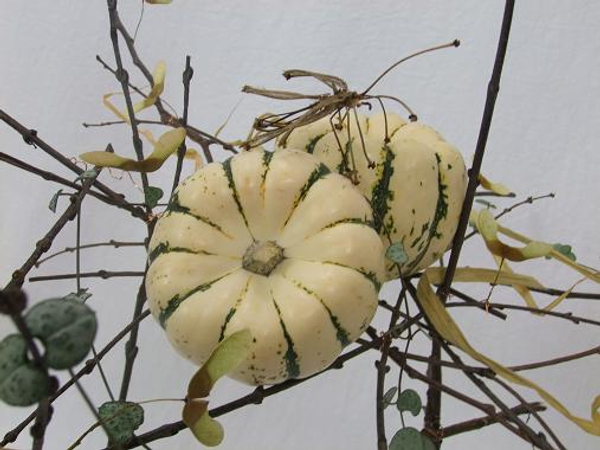 The stick insect took a bit more time to make, though!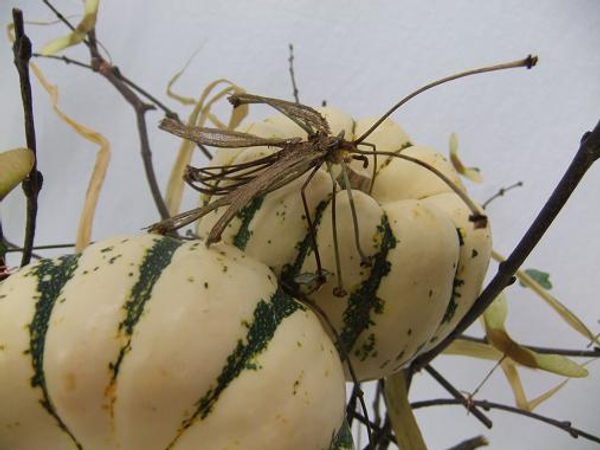 A closer look at my Twig Stick Insect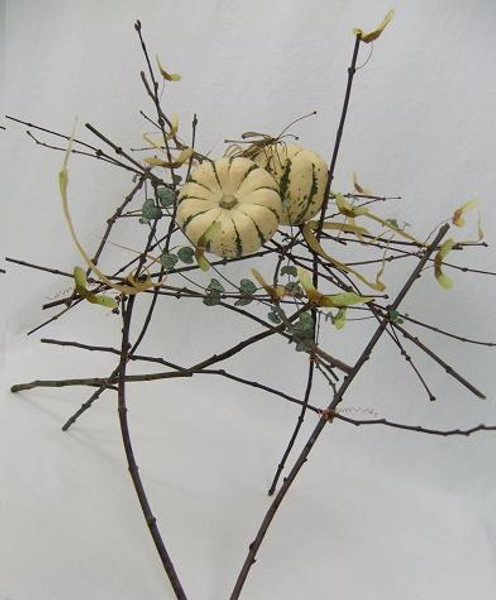 I wired the delicate twigs to look like they randomly fell into this upright, standing structure (just like the game Pick-Up Sticks) and then secured the sweet dumpling pumpkins into position.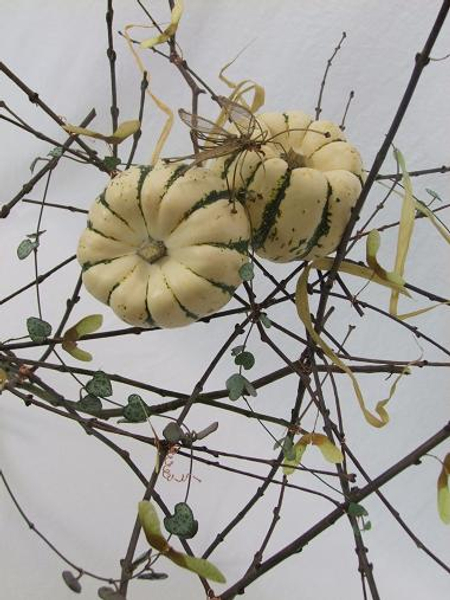 The rosary vine (Ceropegia woodii) is in a small test tube to make sure it will last as long as the other design elements. All I needed to do to finish my design was to add a few grasses and winged maple seed pods.
Sign up for my weekly newsletter
Every week I add a new design with related tutorials. Be sure to subscribe to receive an email notification with design inspiration.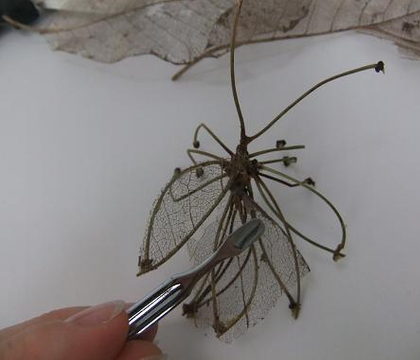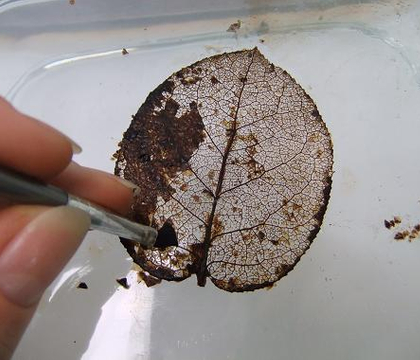 22 September 2012
Skeleton Leaves
Remove the pulp from leaves so that only the vain framework remain