My Creative Workbook
Christine de Beer - effortless floral craftsman
Acorn fork
22 November 2017

and more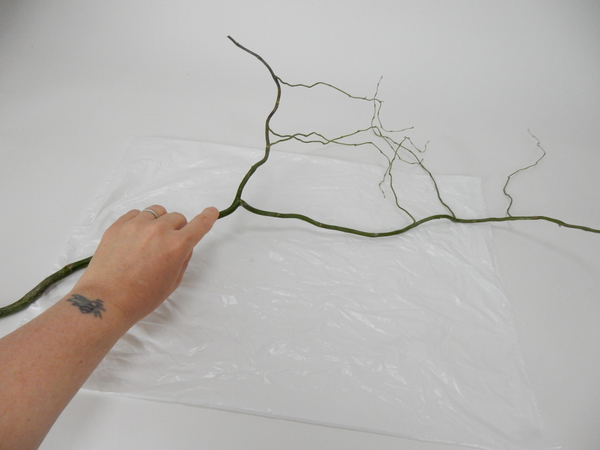 Choose a fresh, green twig with a nice fork in the branches.
You can also use a dried twig but then you would need to drill guide holes into the wood for the wire support.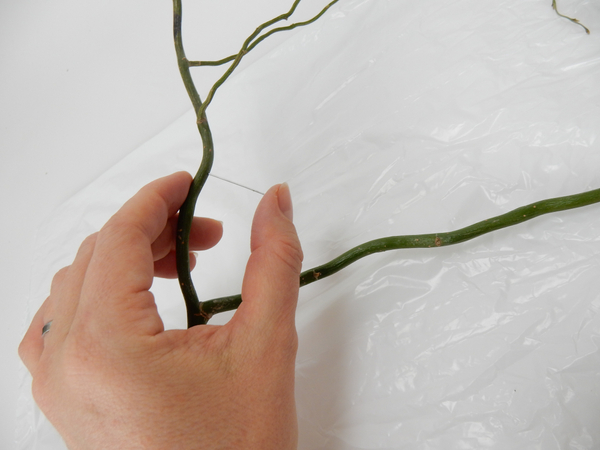 Press a pin into the wood to make a hole.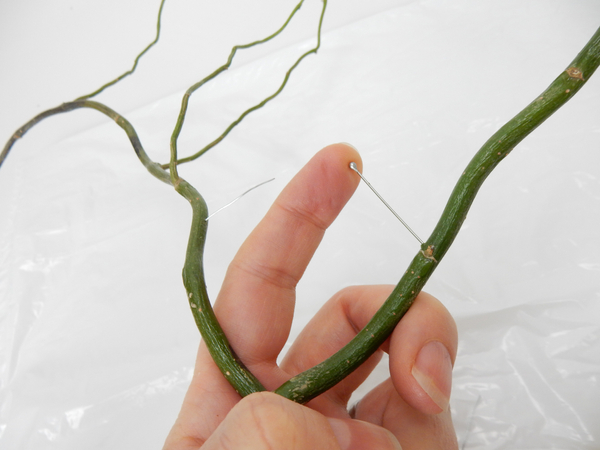 Replace the pin with a thin length wire and press a hole into the opposite side
You can also use pins instead of wire if your fork in the twig is not as wide as this one. I used wire because I wanted to adjust the length of the wires before gluing the acorns in.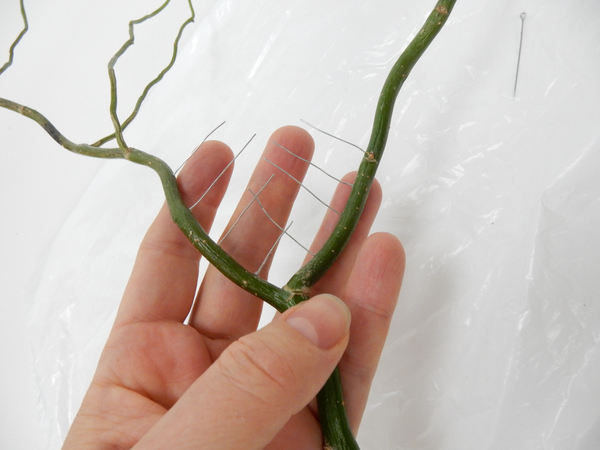 Overlap the wires where the twig split to offer additional support.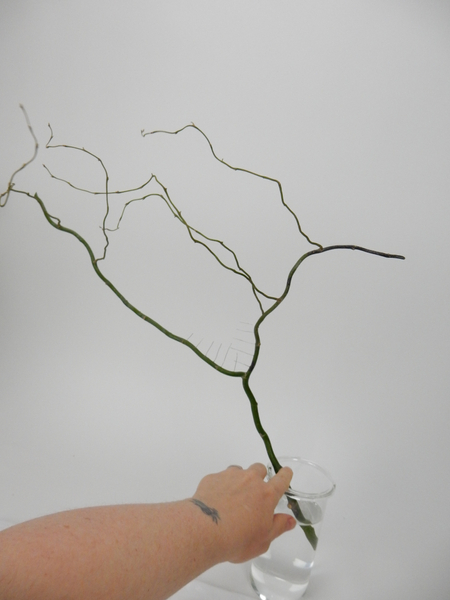 Place the twig in your container and cut it to size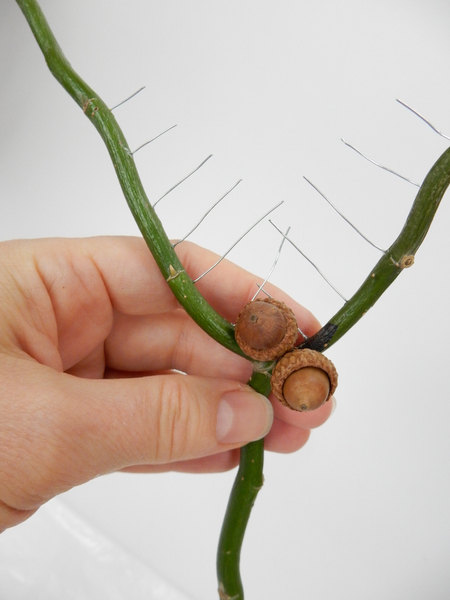 Glue in the acorns to build up the armature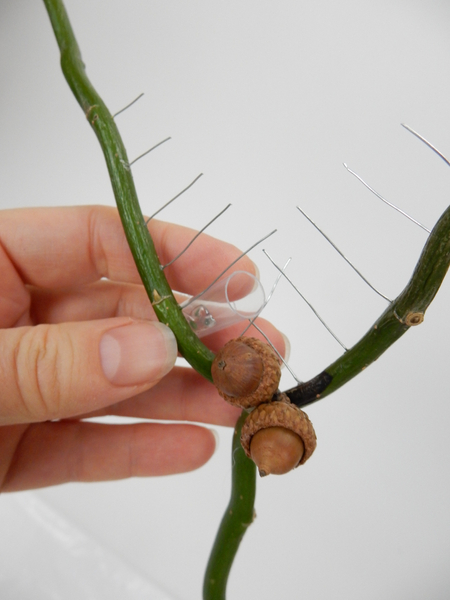 Glue in a tiny water tube.
I make water tubes from drinking straws. See the Tutorial below for detailed instructions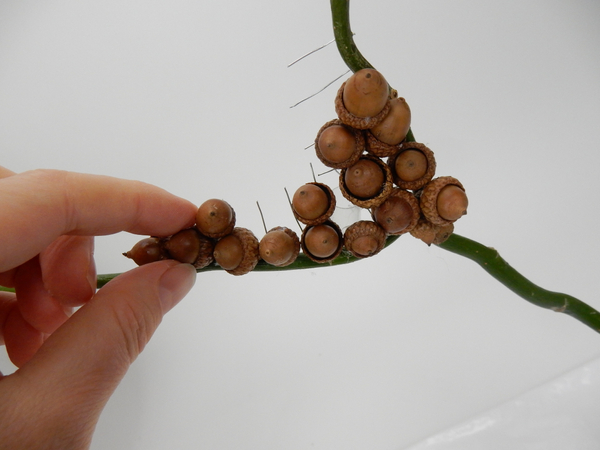 Finish the acorn armature around the water tube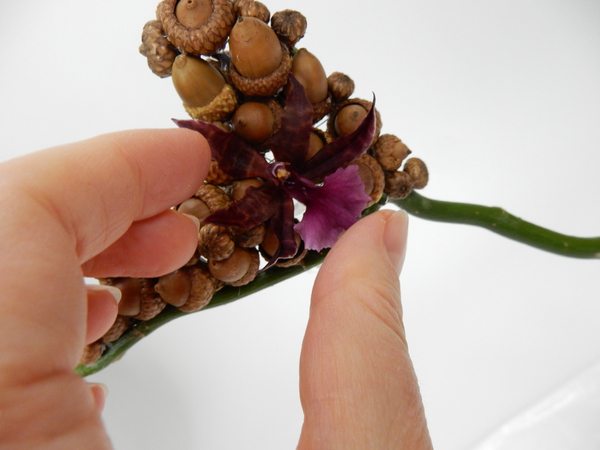 Fill the water tube with water and add the fresh floral material
Sign up for my weekly newsletter
Every week I add a new design with related tutorials. Be sure to subscribe to receive an email notification with design inspiration.