My Creative Workbook
Christine de Beer - effortless floral craftsman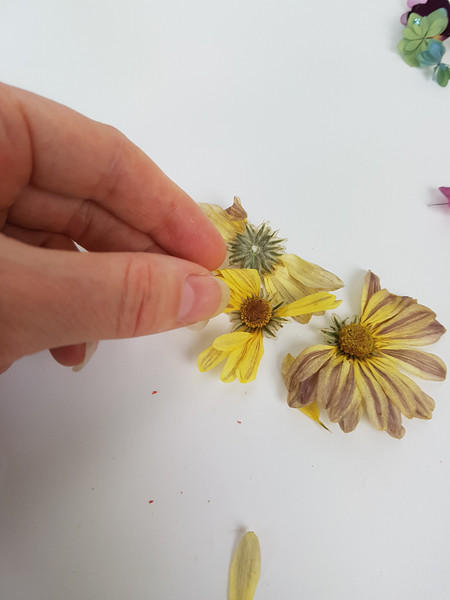 Pick the petals from a dried Chrysanthemum or Gerbera or any other rosette shapes flower.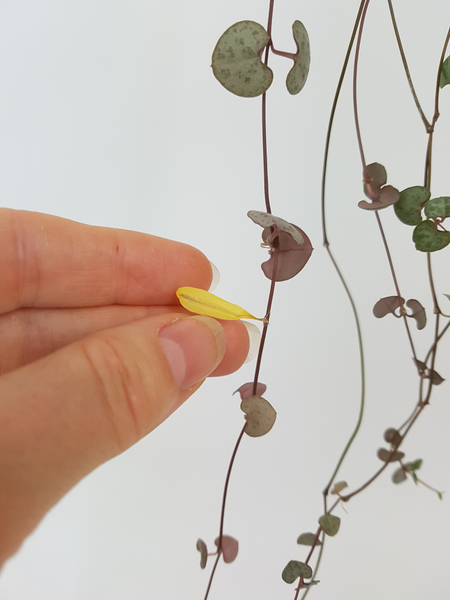 Glue the Chrysanthemum petal to the trailing Ceropegia woodii vine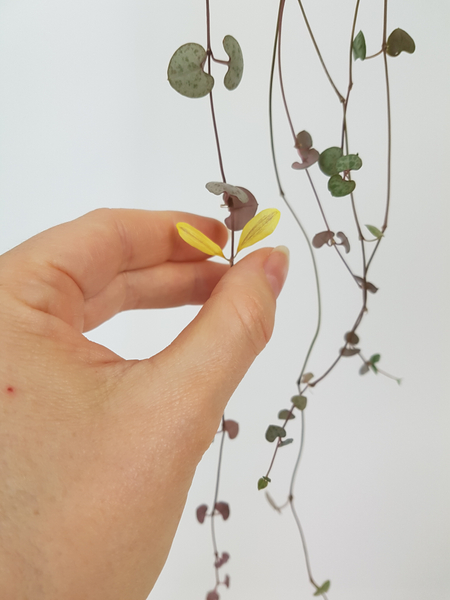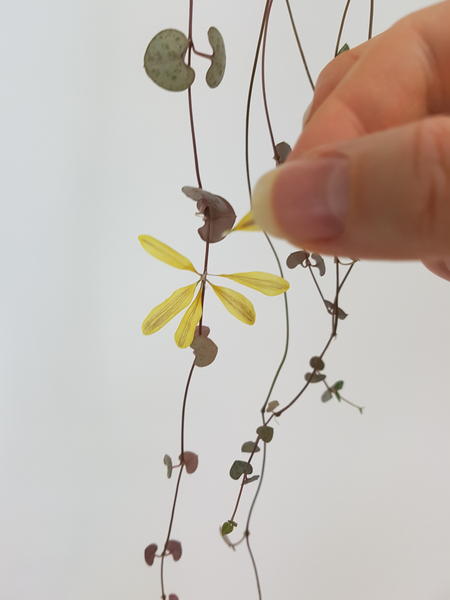 ... And the next to radiate outwards.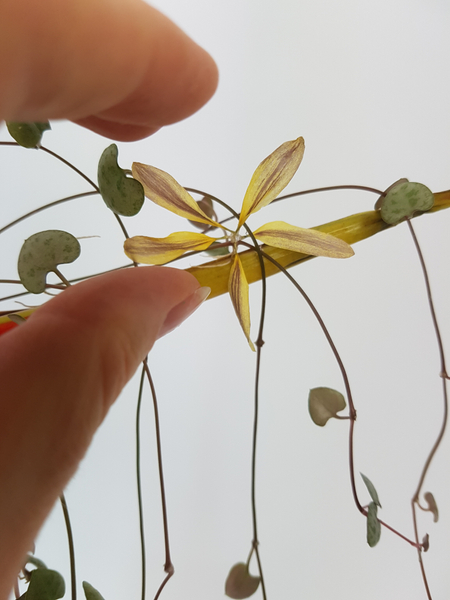 I chose the colour of my petals to match the cream edge on the Heliconia. This creates a more muted, ethereal look. If you want the design to be bold pick a colour petal to bring out the brightest part of the Heliconia.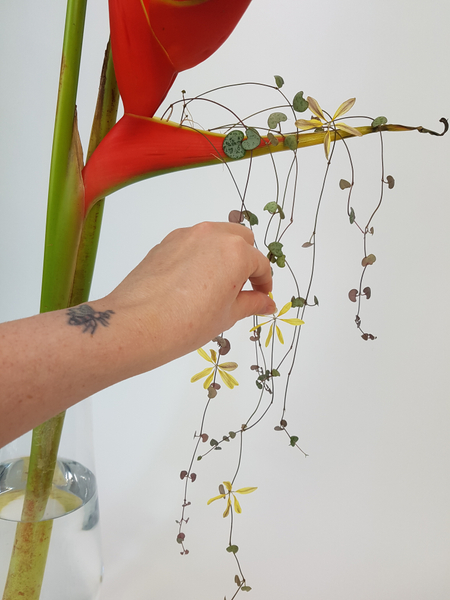 Glue in petal sun flakes to tumble down the design.
See the Tutorial below for more detailed instructions on how to attach the rosary vine to the Heliconia.
Sign up for my weekly newsletter
Every week I add a new design with related tutorials. Be sure to subscribe to receive an email notification with design inspiration.