My Creative Workbook
Christine de Beer - effortless floral craftsman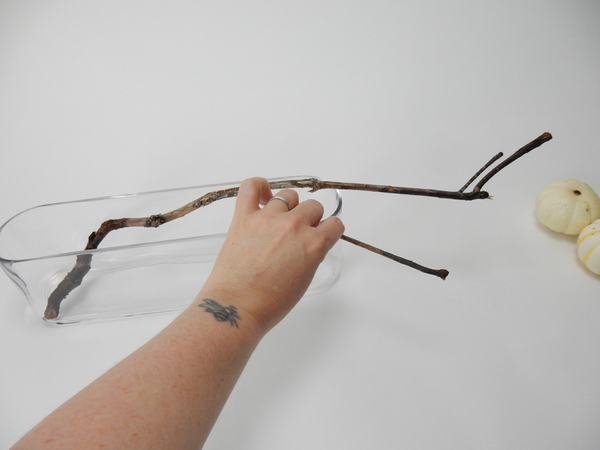 You will need a sturdy twig, with a fork in it, to rest on a shallow container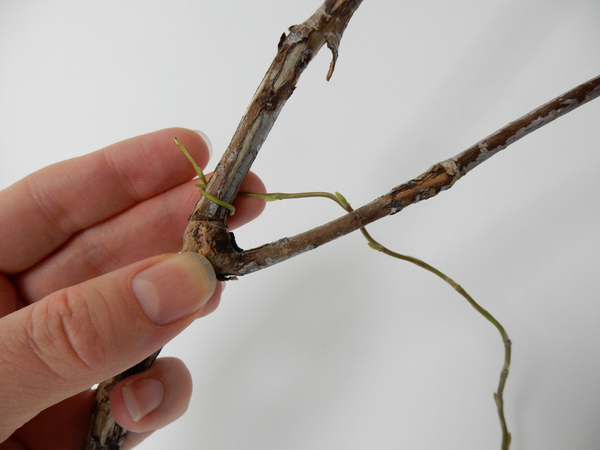 Wind a willow stem around one of the twigs close to the fork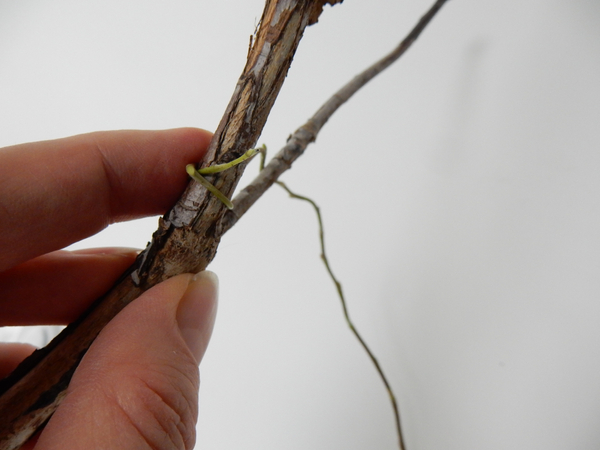 Make sure you catch the tip by winding the stem over it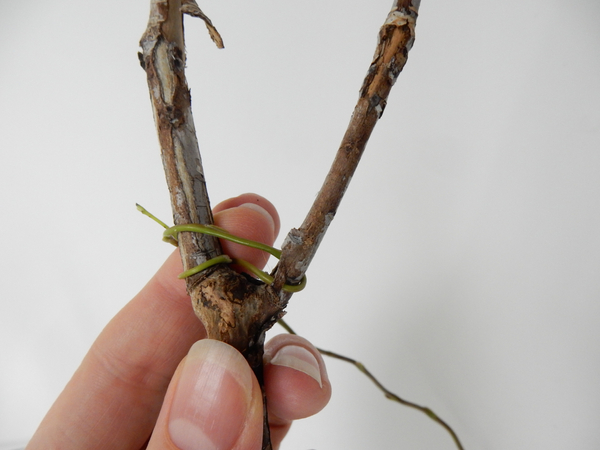 Wind the willow between the two twigs in a figure eight pattern.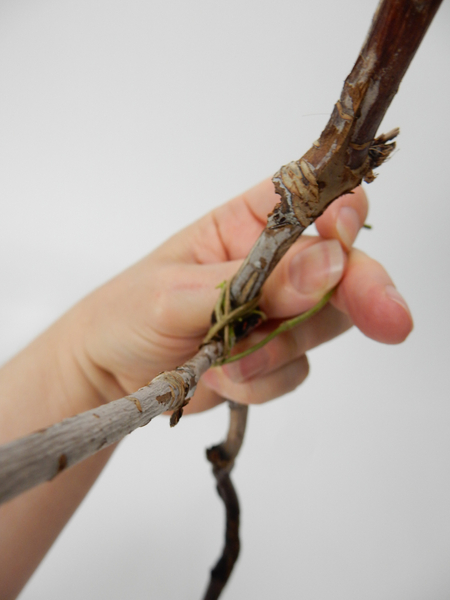 Creating a "x" in between the stems.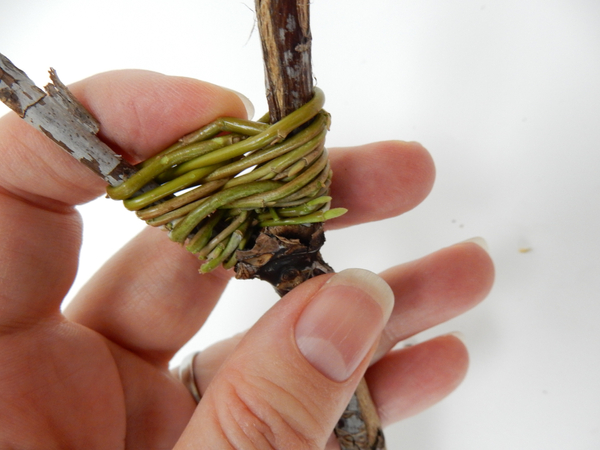 Wiggle the end of one stem into the figure eight...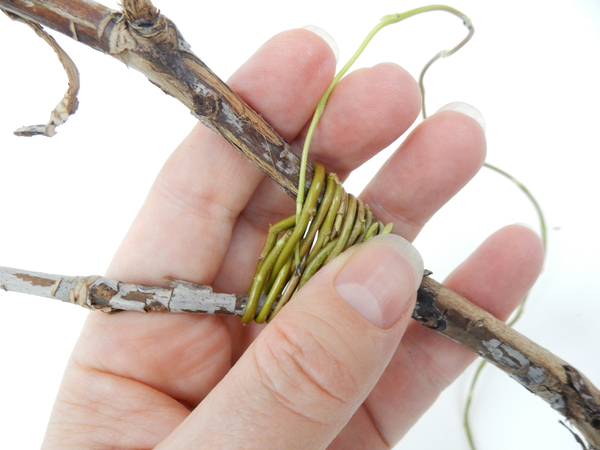 ... and catch a new stem under the previous one
Because you are winding the stems tightly it will pull the two twigs closer. Place a twig to keep the two sides seperated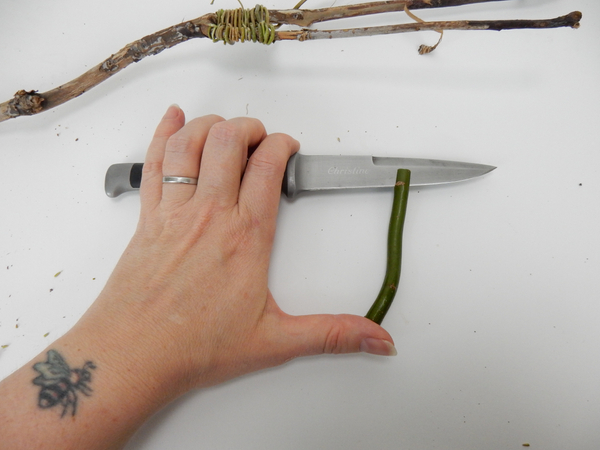 Cut into both ends of a twig with a sharp knife. Be careful not to split the entire twig.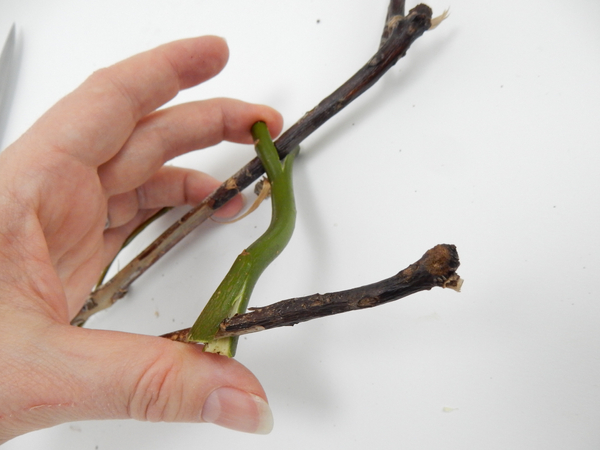 Slip the split ends over the forked twigs to keep it open.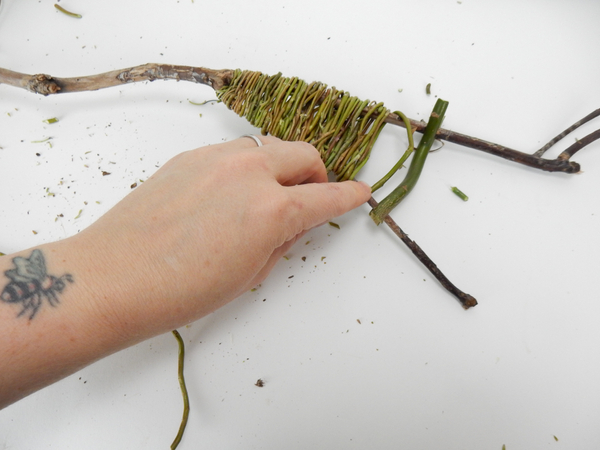 Continue to wind the willow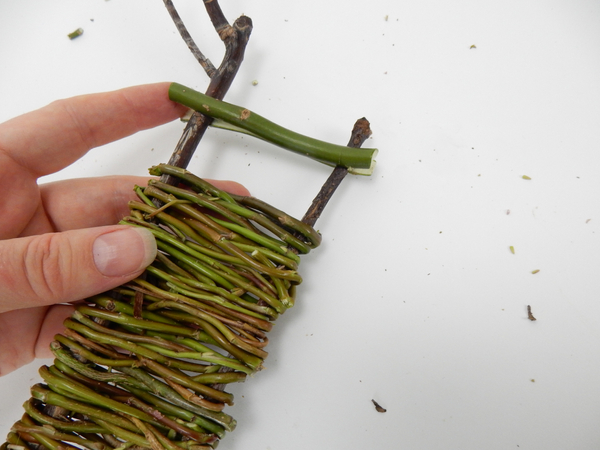 Wiggle the split twig down the forked twigs as you go along.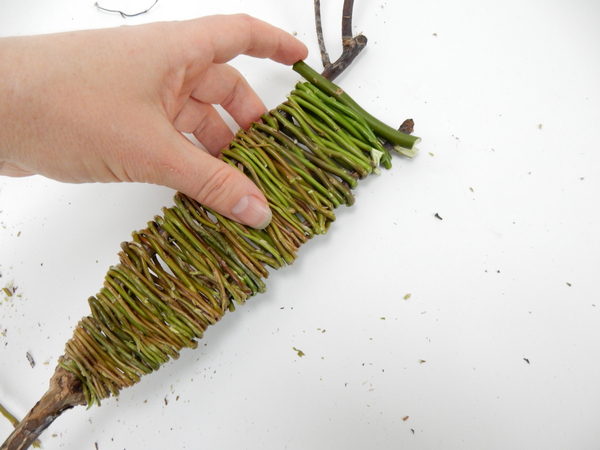 Wind willow stems to the end of the forked twigs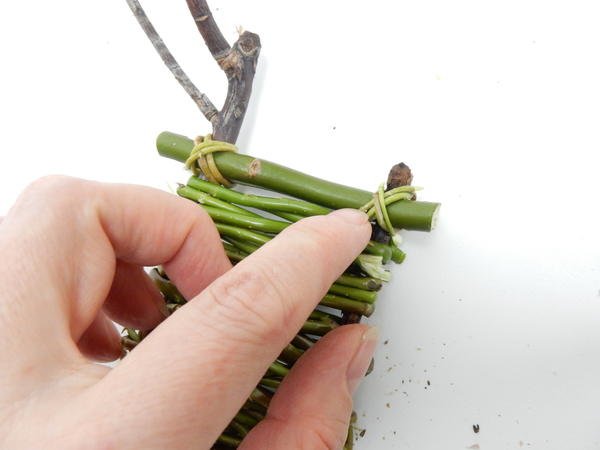 Secure the split twig with a figure eight knot of willow.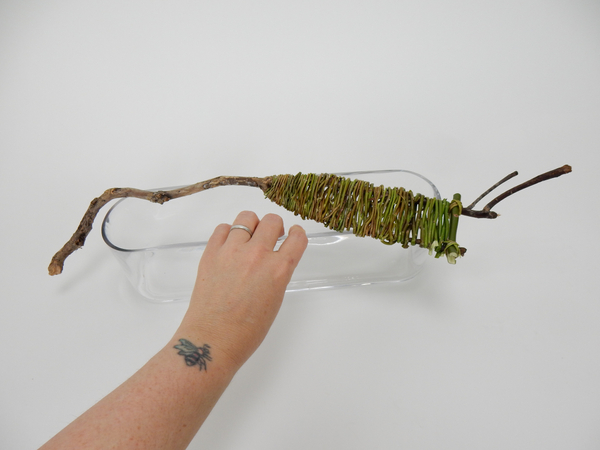 Willow paddle ready to design with
Sign up for my weekly newsletter
Every week I add a new design with related tutorials. Be sure to subscribe to receive an email notification with design inspiration.