My Creative Workbook
Christine de Beer - effortless floral craftsman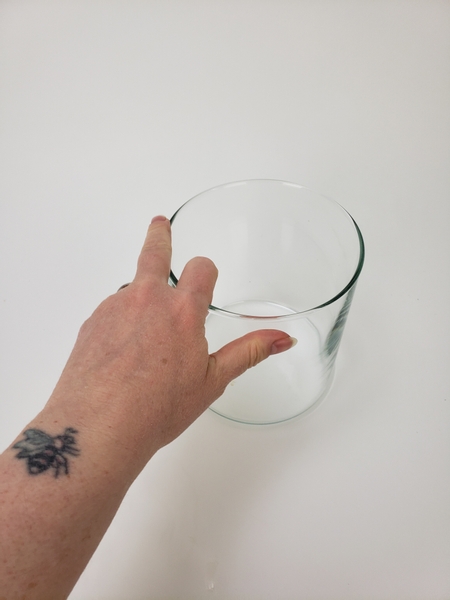 Place a glass container on your design table.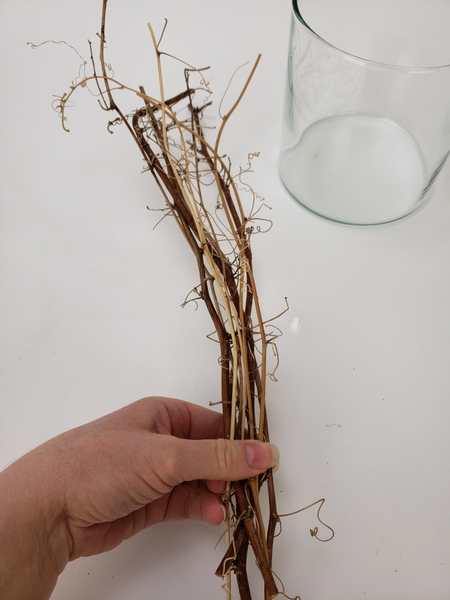 Gather a bunch of dried vines...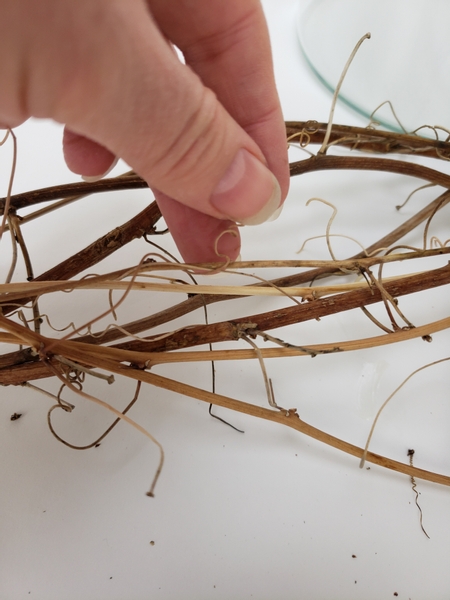 Wrap the tendrils around the vine stems to keep it in place.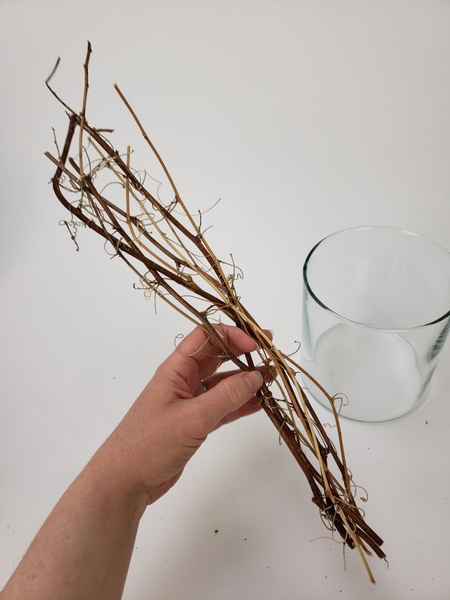 Pull the vines closer at both ends with wider gaps in the middle.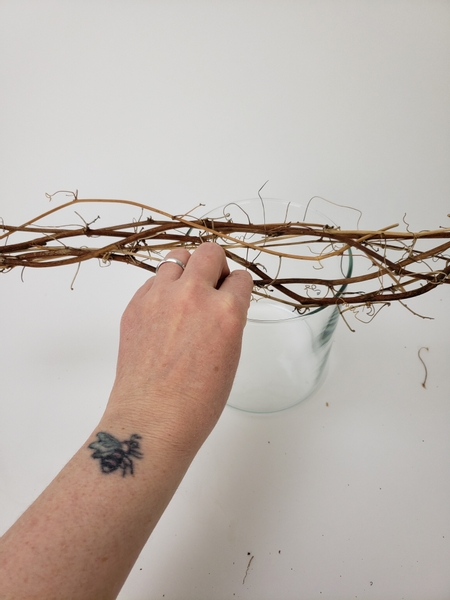 Place the vine tangle over the container and allow it to naturally settle.
You might have to move it a bit over or in or even turn it around so that it naturally balances on the container.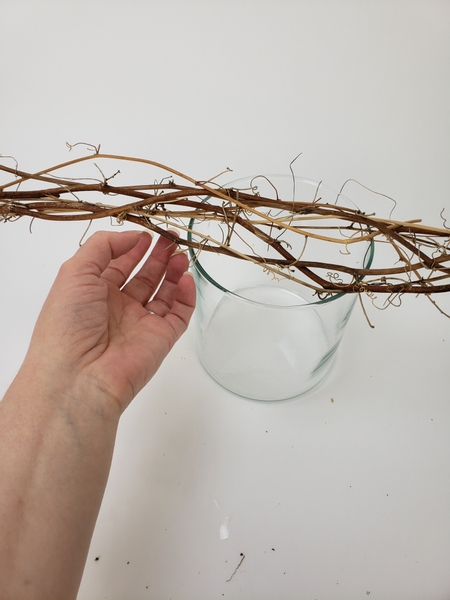 Tap the armature lightly to make sure it is stable enough to carry the flowers.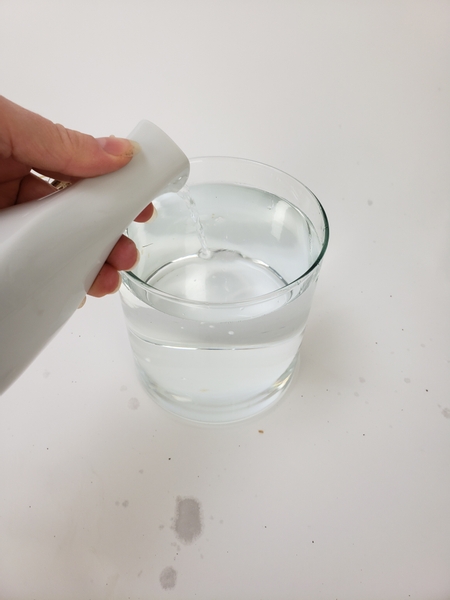 Fill your container with water.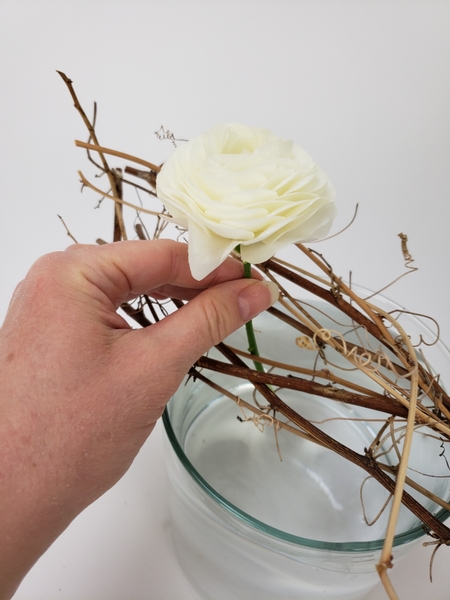 Slip the flowers between the vines.
Design note: if you want to use stems without tendrils see the technique on page 234 of my book... It worked so well that I kept the armature and used it for many, many more designs.
For more information about my book: The Effortless Floral Craftsman

Oh!!! before I forget... Amazon.com is offering a 20% discount right now. Thank you Amazon!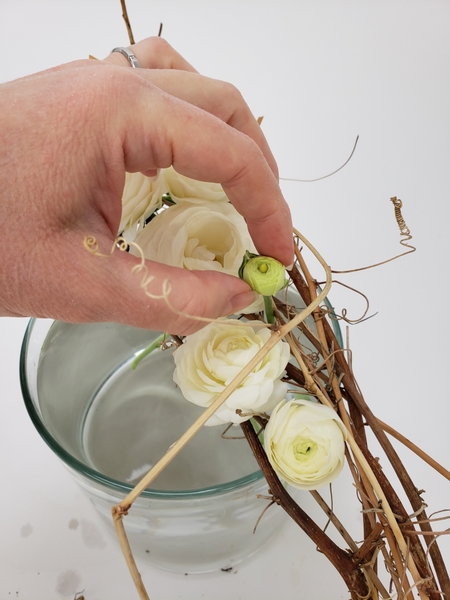 Make sure you place the flowers through gaps that will support the flower heads
I have a bit more information on placing the flowers that I added to our email for this week. It is a handy tip so make sure to read it before cutting the stems short. If you are not yet signed up for the email and want to recieve a weekly bonus tip, the sign up is below this post.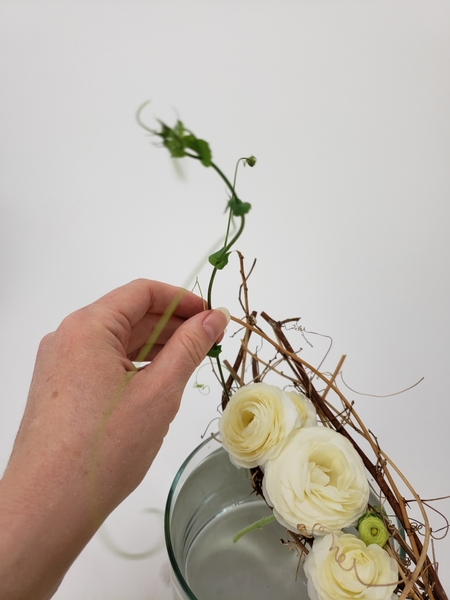 Add a fresh vine to drape over the design...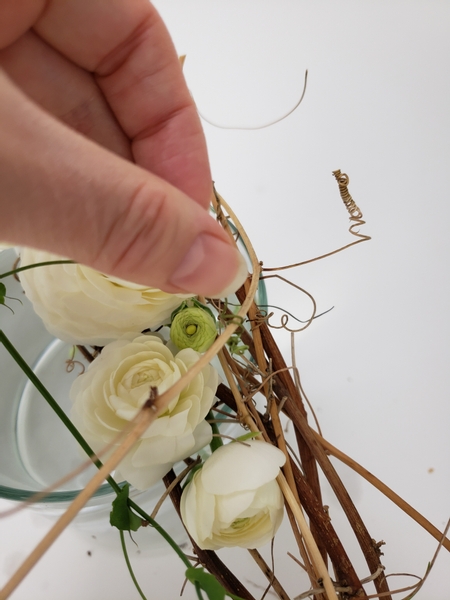 Allow the fresh vine to grab on to the dried vines...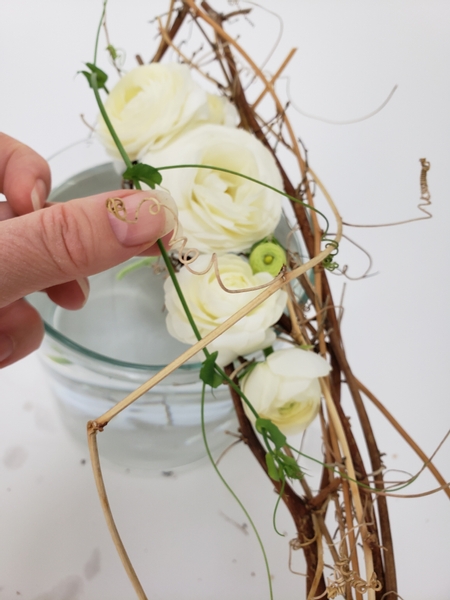 So that the vine reach from the one end of the fresh flower to the other.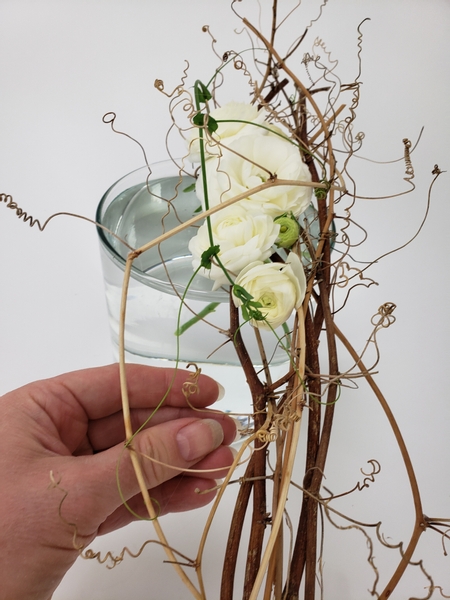 Dried vines can so easily look all squashed up... to counter this I add a few more tendrils to extend over the design to make it look luxurious...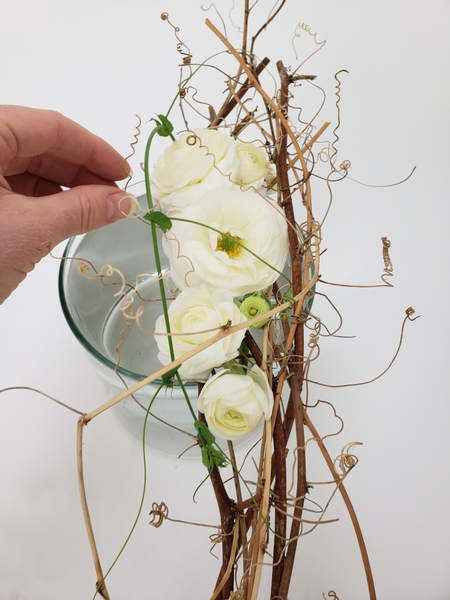 Creating a fluffy tendril filled armature.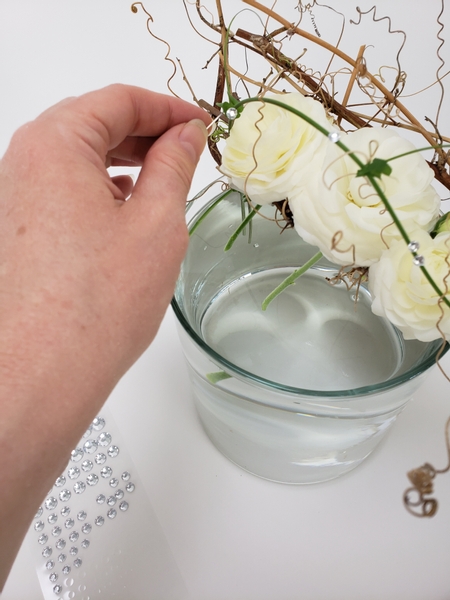 Finish the design with a few sparkling dew drop crystals.
See the Tutorial below for detailed instructions on how to place these delicate little crystals exactly where you want them.
Sign up for my weekly newsletter
Every week I add a new design with related tutorials. Be sure to subscribe to receive an email notification with design inspiration.