My Creative Workbook
Christine de Beer - effortless floral craftsman
Impossibly delicate Dancing Lady orchid wreath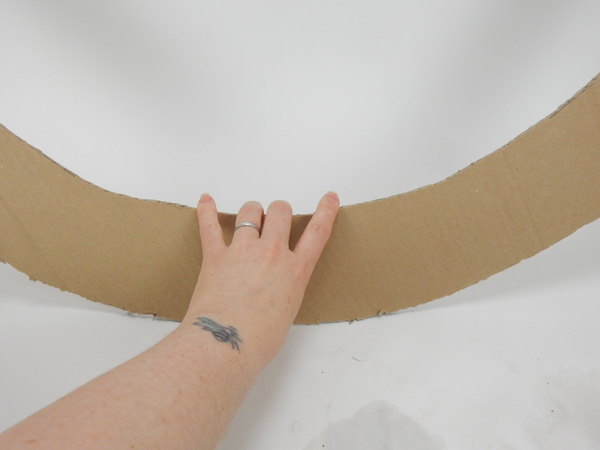 Cut out a huge sturdy cardboard doughnut shape...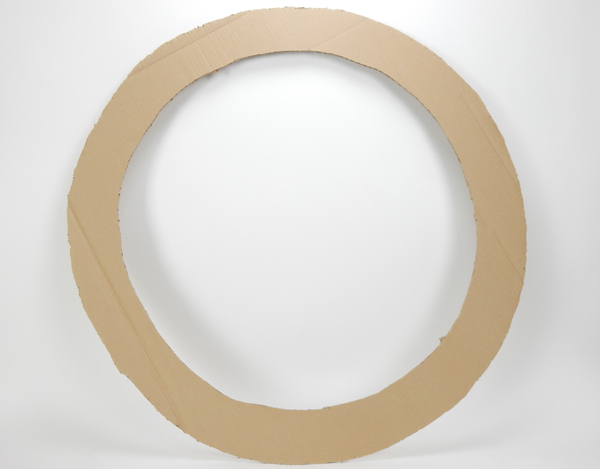 The wreath might look delicate but it rather strong and lightweight, making it an ideal design solution when you want to create something huge.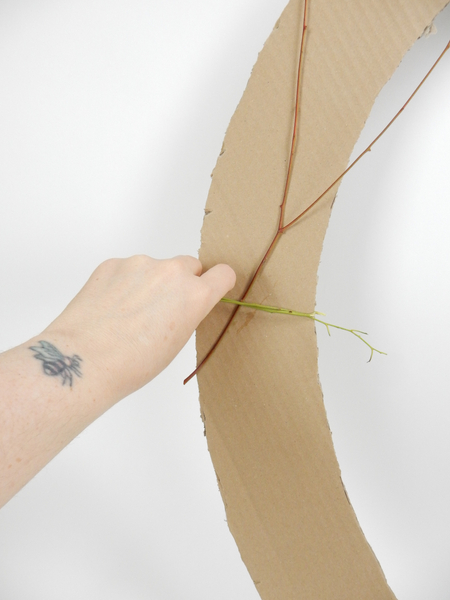 Wrap fresh eucalyptus stems around the cardboard...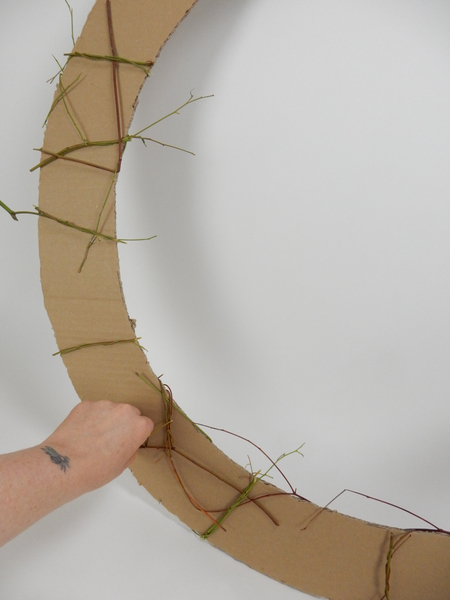 Move around the cardboard and tie stems to other stems...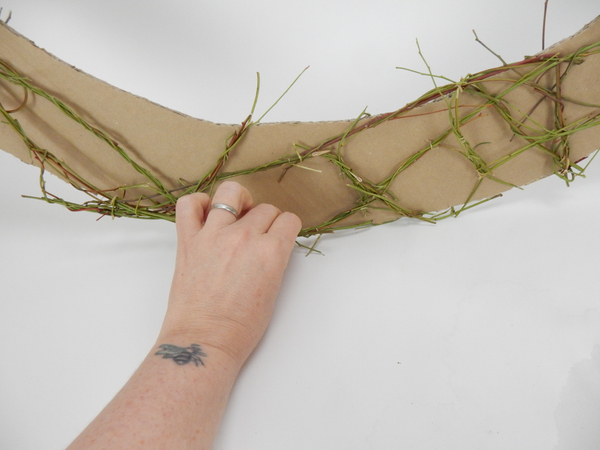 Remember... you are going to remove the cardboard so make sure the knots are secure
I have a special tip for you this week about how to connect these stems in my newsletter this week. Make sure you subscribe so that you don't miss out on those finer details I learned while making it.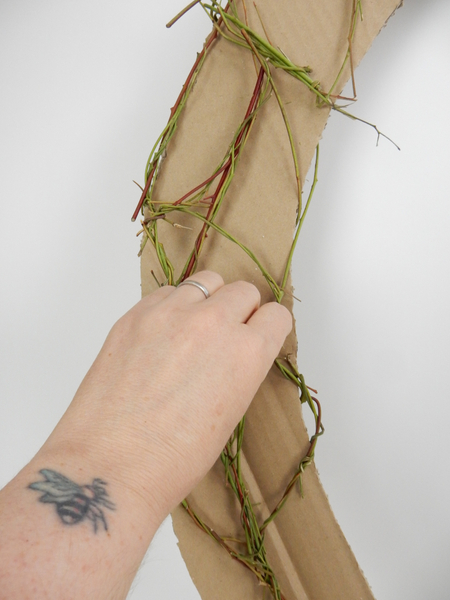 Make small bundles of twigs by manipulating the stems...
Book readers turn to page 350 for another design example of using this technique... only on a much smaller scale.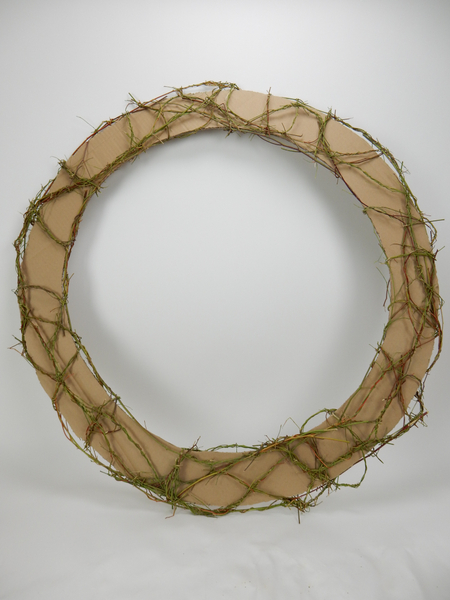 Once the entire cardboard is linked with eucalyptus stems set it aside to dry
... but as in dry out completely. This gives the wreath strength without adding bulk.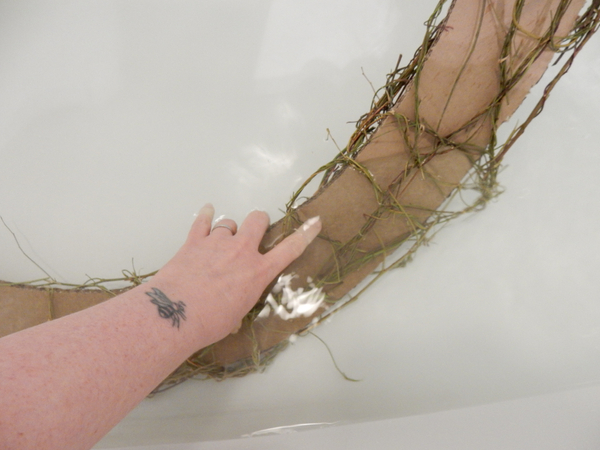 Soak the wreath in a bathtub...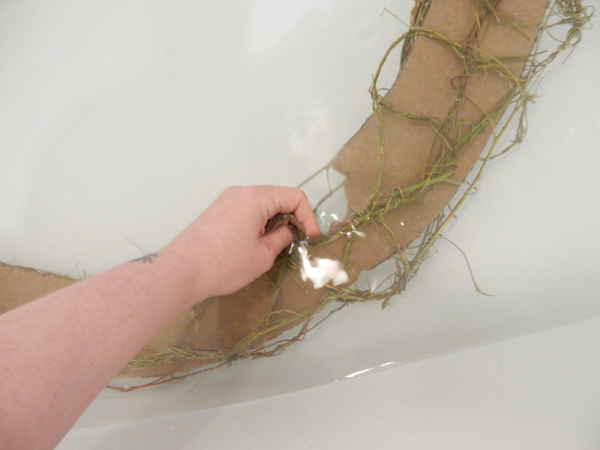 Until the cardboard is all soggy and can be ripped to pieces.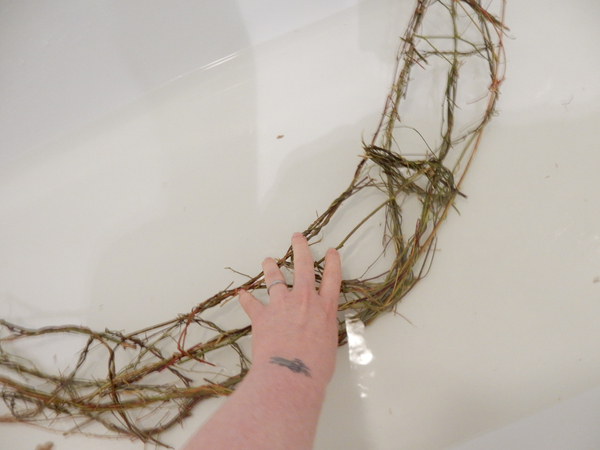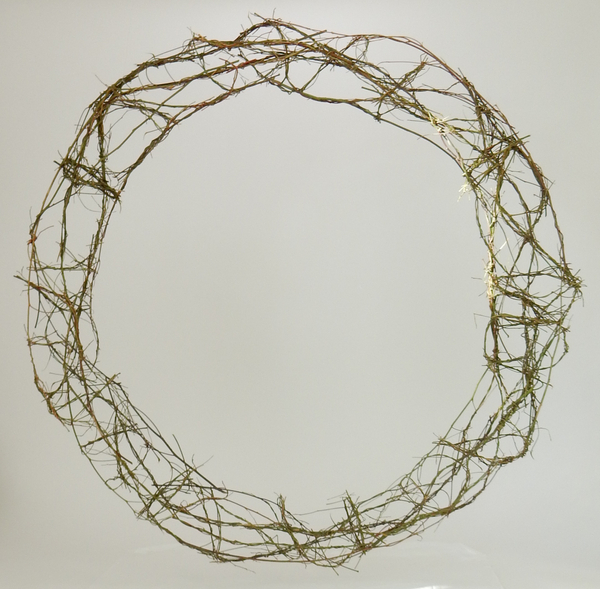 And hang the wreath out to dry.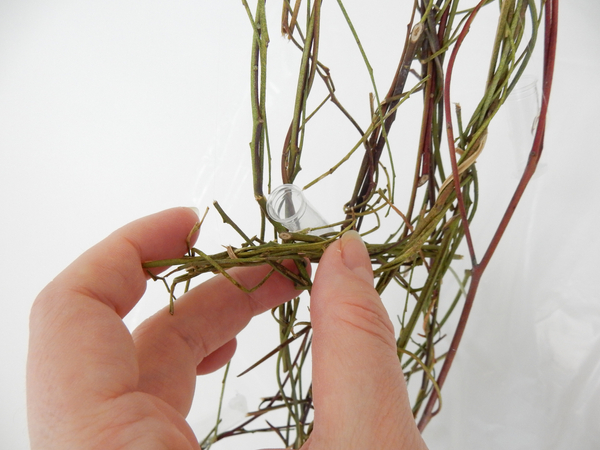 Add in tiny water tubes to keep your flowers hydrated.
I make these from drinking straws... you can see the detailed Tutorial below... or for even more details see my book, page 195 where you will find the picture of this design.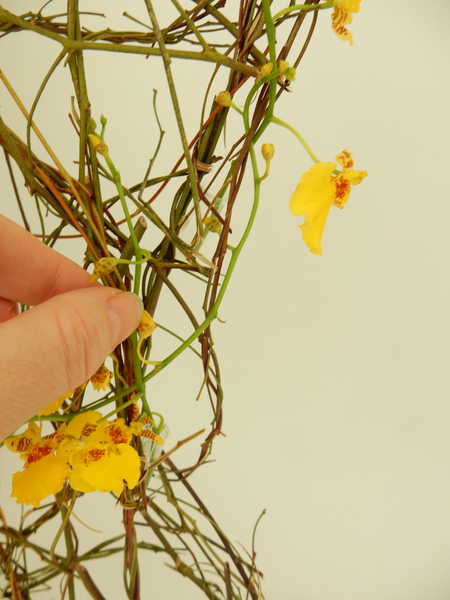 Weave in the oncidium orchid stems. The stems are really lovely to weave with!
See the Tutorial below for more detailed instructions.
Sign up for my weekly newsletter
Every week I add a new design with related tutorials. Be sure to subscribe to receive an email notification with design inspiration.