My Creative Workbook
Christine de Beer - effortless floral craftsman
Japanese aesthetic, wabi-sabi, acknowledges three simple truths:nothing lasts, nothing is done, and nothing is perfect

Now that's Floral Art!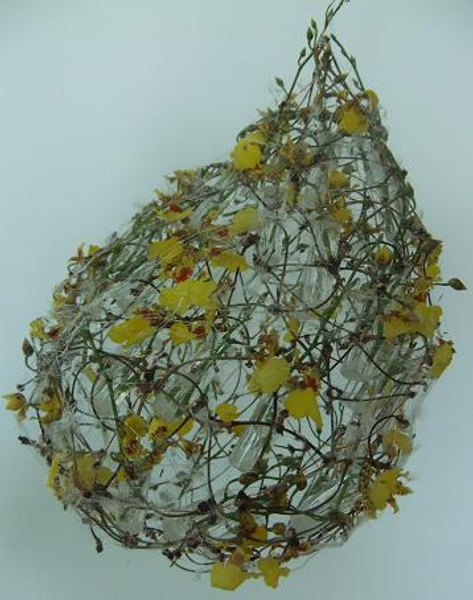 I made my cocoon from cherry twigs. Each tiny twig is glued to a Bullion wire frame to create a translucent cocoon.
This was in early spring. The idea was to add tiny blossoms to the cocoon. Then came summer and I wanted to add small green and ripe raspberries to the cocoon.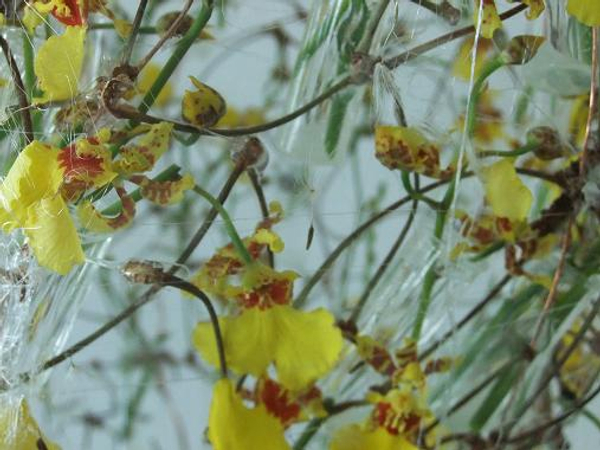 Now it's early fall and fluffy Dandelion seeds are blowing everywhere and I finally dressed my twig cocoon with Oncidium orchids and dandelion seeds.
Maybe I should continue to build on this idea and create a cocoon series.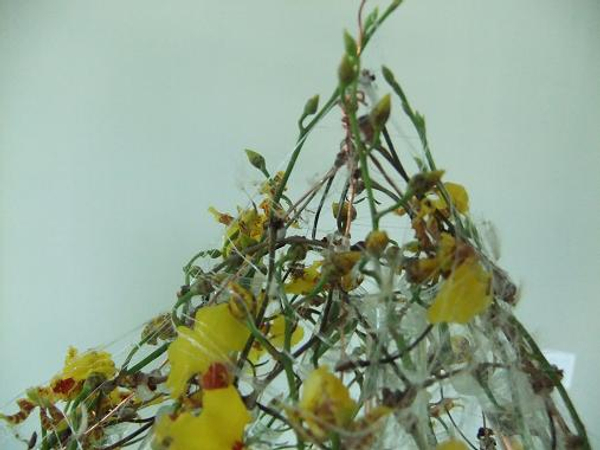 The Orchids are in glass test tubes filled with water to keep them fresh. Orchids are very slow water drinkers which makes them ideal for small test tube designs.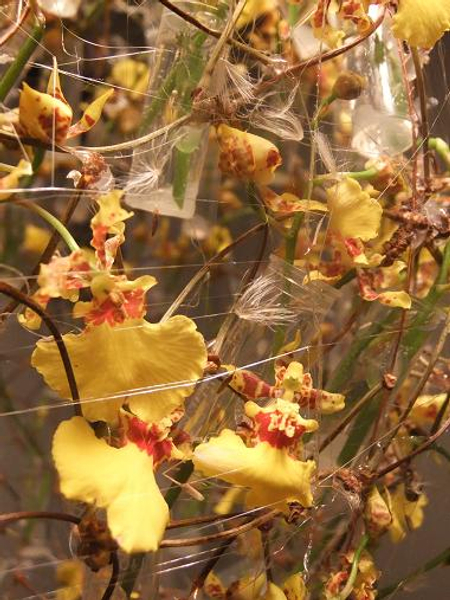 The dandelion seeds are scattered onto the design and kept in place with a glue silk that I spun around the design.
Sign up for my weekly newsletter
Every week I add a new design with related tutorials. Be sure to subscribe to receive an email notification with design inspiration.