My Creative Workbook
Christine de Beer - effortless floral craftsman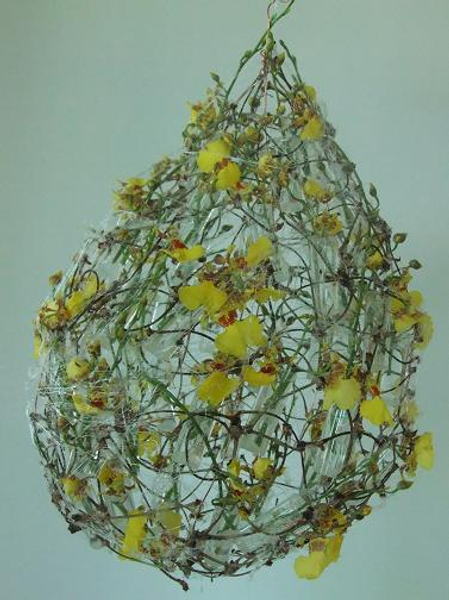 Oncidium
Cherry twig cocoon with Oncidium orchids and dandelion seeds
Varieties
More than 750 species are available
Colors
yellow and brown, bi-coloured but new varieties of green or red are also occasionally available
Vase life
Twelve to sixteen days
Uses
Very delicate but because of its colour it attracts attention and creates an abundant impression
Conditioning
Give the stem a fresh cut preferably keeping a section of the main stem attached to the flower stem and condition in deep water. Flowers can be revived by bathing them in lukewarm water. As flowering plant: up to three months. After flowers fade give the spike a clean cut just above the second or third node to encourage re-flowering. The entire plant can also be conditioned to use in an arrangement by removing the growth medium and submerging in warm water overnight.
Sign up for my weekly newsletter
Every week I add a new design with related tutorials. Be sure to subscribe to receive an email notification with design inspiration.