My Creative Workbook
Christine de Beer - effortless floral craftsman
Availability of plant material shows in your design style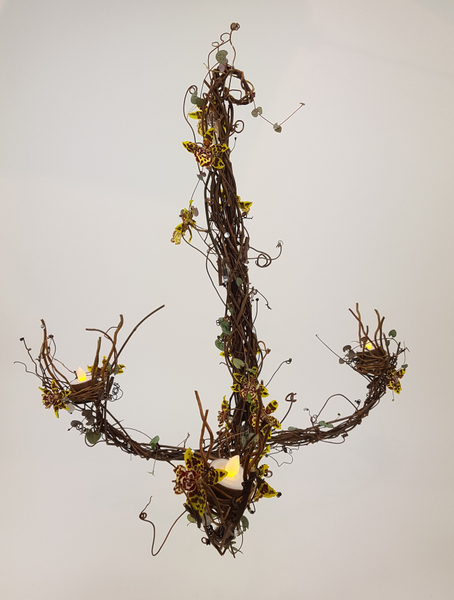 It is so easy to find examples of how the availability of plant material in your area shows up in your design style.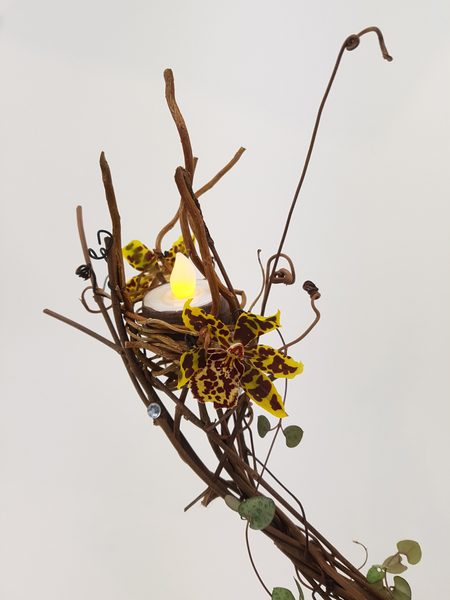 You can clearly see examples of this just by looking at the design elements I use.
... two examples: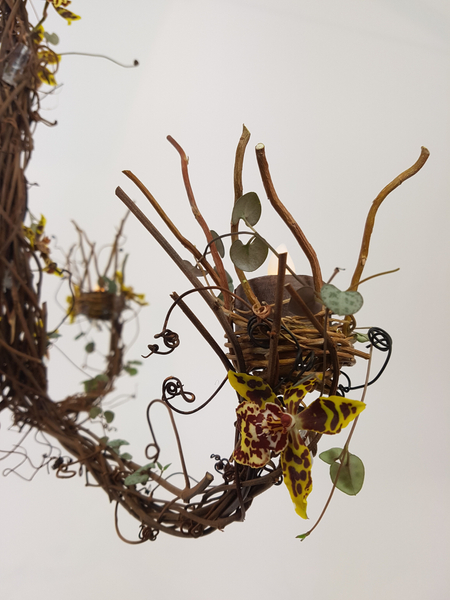 I would often use a spectacular flower find and combine it with staples I already have in my design room ...
... such as gorgeous dried tendril filled vine wreaths (easy to find in Vancouver, where a fresh vine wreath is an almost never find)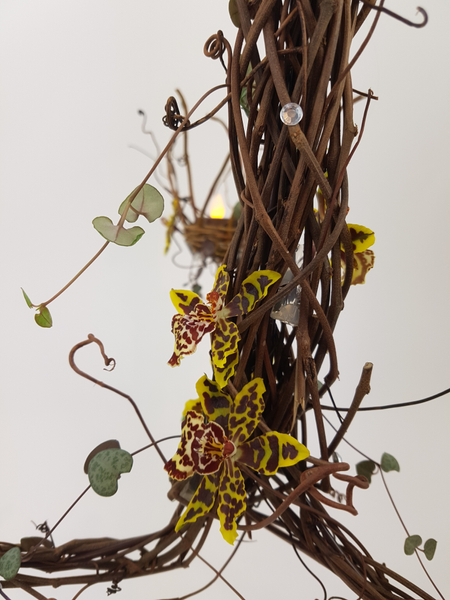 ... and then add a few stems of my much treasured rosary vine (we rarely find cut flower vines for sale in Vancouver).
The rosary plant Ceropegia woodii I design with has been my friend for more than 7 years!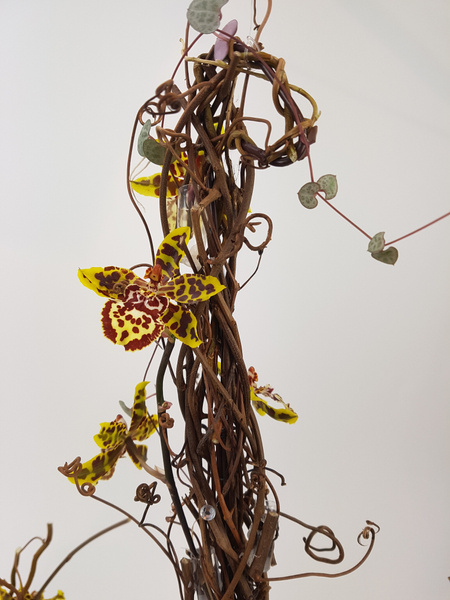 Every design you see me using rosary vine is from the exact same plant.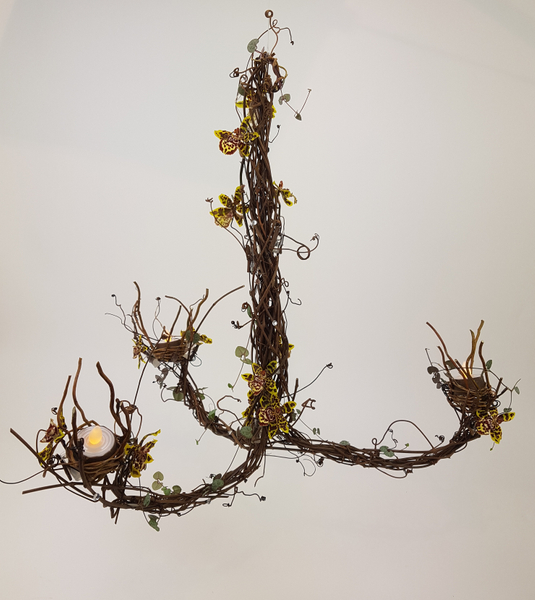 I usually root a few vines in preparation for demonstrations so that I can hand out the succulents to members in the audience who wants to grow their own.
Sign up for my weekly newsletter
Every week I add a new design with related tutorials. Be sure to subscribe to receive an email notification with design inspiration.