My Creative Workbook
Christine de Beer - effortless floral craftsman
This is a perfect do-ahead-of-time hanging design for a summer wedding. Craft one or three or a whole lot of the lanterns and add some orchids at the last moment to finish the design.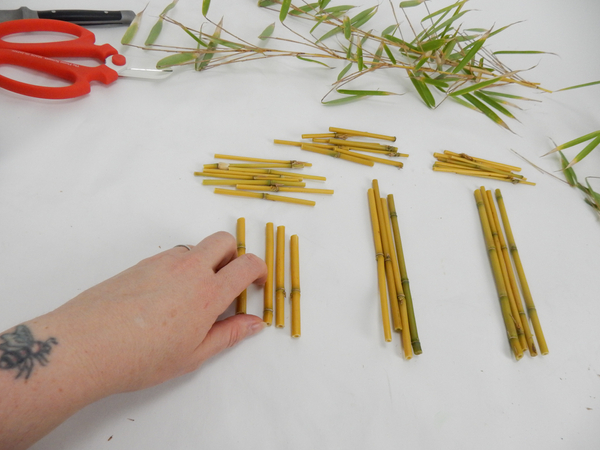 Measure out the size you want your lanterns to be. Cut the bamboo to size. You need 4 lengths of bamboo, the height of your lantern and 8 for the width for each lantern. Then you will need additional bamboo pieces to create the base, top, and the side panels.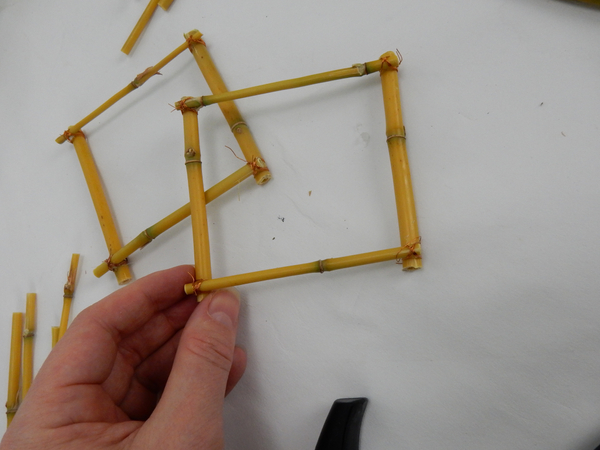 Start by building the side panels of the lantern. Each panel consist of two height length bamboo, and two width length of bamboo. Connect 4 bamboo lengths with wire. You need two panels per lantern.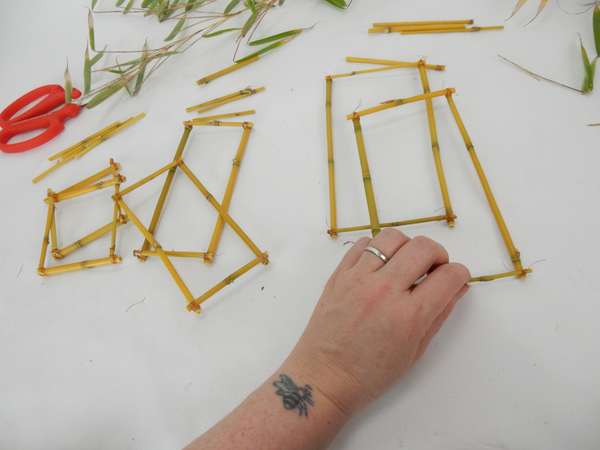 I made a small, medium and a larger lantern.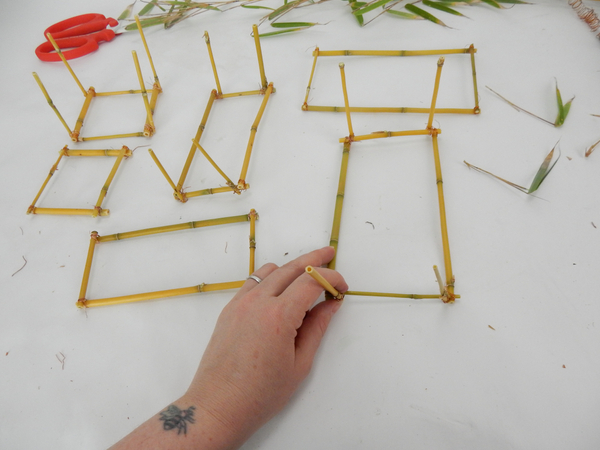 To connect the panels to form a cube add the remaining width lengths. Four per lantern to stand up like table legs.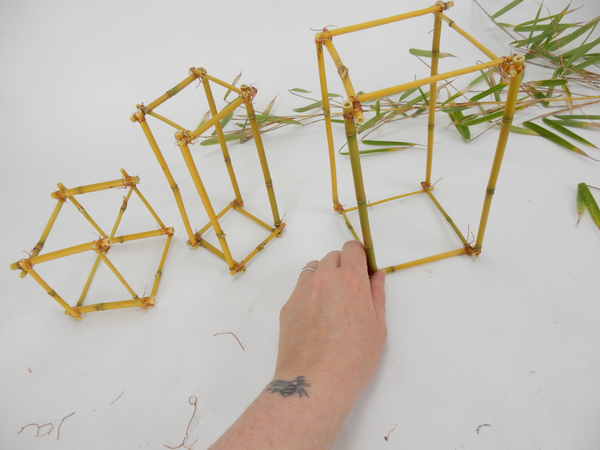 Finish off the cube by fitting the remaining panel onto these "legs" and wiring it securely to the first panel.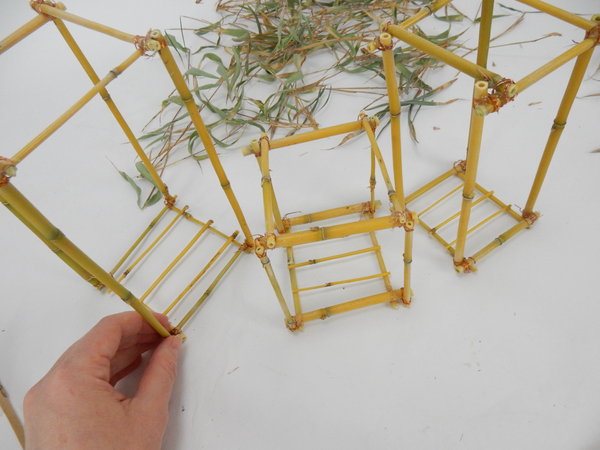 Glue or wire bamboo lengths to create the base for the lantern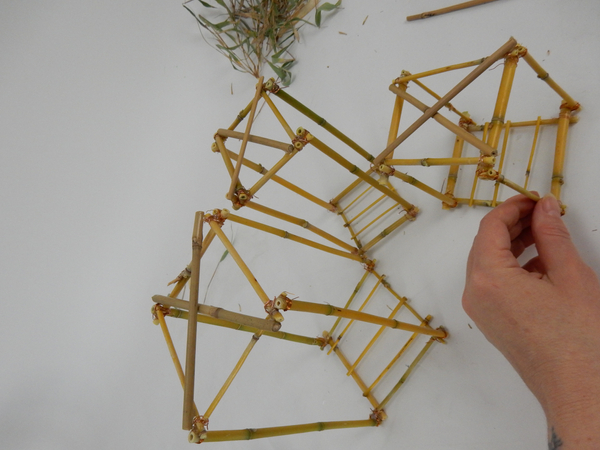 Cross two bamboo lengths to create the top. This is the place you hang the lantern from.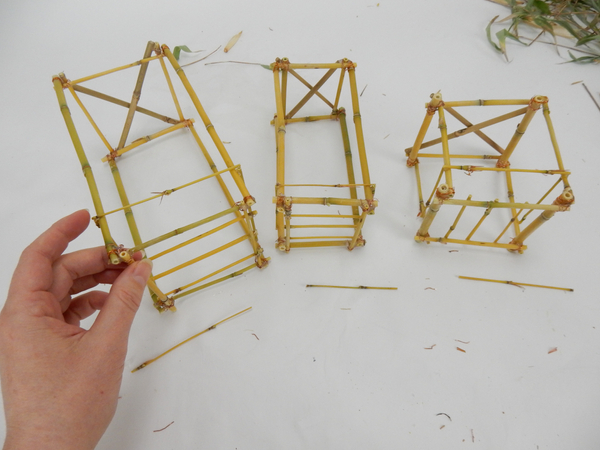 Add side panels if you want.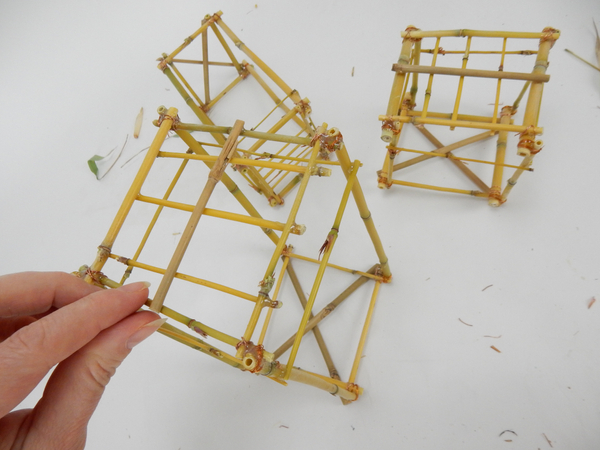 Add one more bamboo length to the bottom to give it strength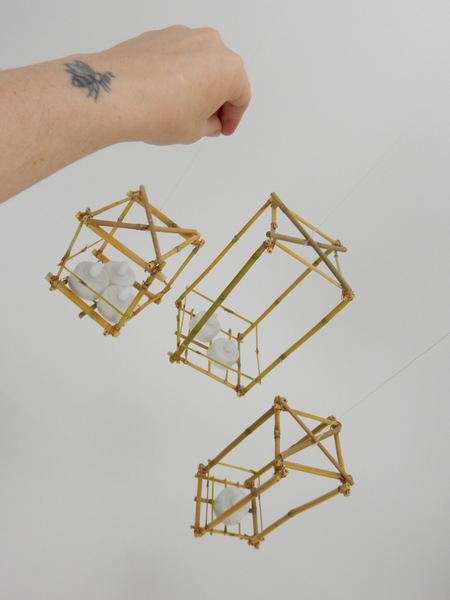 Place the tea lights in the lanterns and hang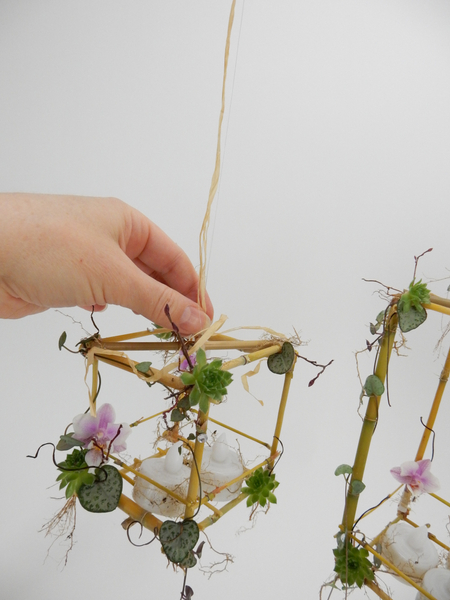 The lanterns are now ready to decorate with succulents and flowers of your choice.
Sign up for my weekly newsletter
Every week I add a new design with related tutorials. Be sure to subscribe to receive an email notification with design inspiration.